AliExpress has gained immense popularity over the years due to its competitive prices and diverse product range.
The site has millions of products with eye-catching videos to help its visitors make informed buying decisions.
If you're a dropshipper, then you've probably thought of using one of these videos at some point.
But the only problem is that AliExpress does not offer a native downloading feature to save a particular video.
Thankfully, there are ways to work around this with the help of Chrome extensions and third-party software.
In this article, we'll cover some methods on how to download a video from AliExpress in detail.
So let's get right into it!
Is It Legal to Download and Use Product Videos from AliExpress?
Downloading and using AliExpress videos is legal as long as the videos do not have a copyright or watermark.
If the supplier has a claim to the video, we do not recommend downloading and using it as your own for marketing purposes.
Even though the chances are low, you can still get in legal trouble due to copyright issues somewhere down the lane.
In the worst-case scenario, uploading copyrighted videos on social media platforms can lead to account suspensions.
The right approach would be personally reaching out to the seller and requesting permission to use their product video.
This is important, especially if you're planning to use a video of branded products.
On the other hand, unbranded product videos can normally be downloaded and used as your own without any trouble.
How to Download AliExpress Videos on PC
AliExpress does not restrict its users from downloading images or videos of products in its terms of service.
However, it also does not give you a download button next to the videos to make it easy.
So, here are some methods to help you download videos from AliExpress.
Method #1: Use the Inspect Element
The inspect element method is a quick way to download a video on your PC's browser. Here's how to use it:
Access the product page on AliExpress.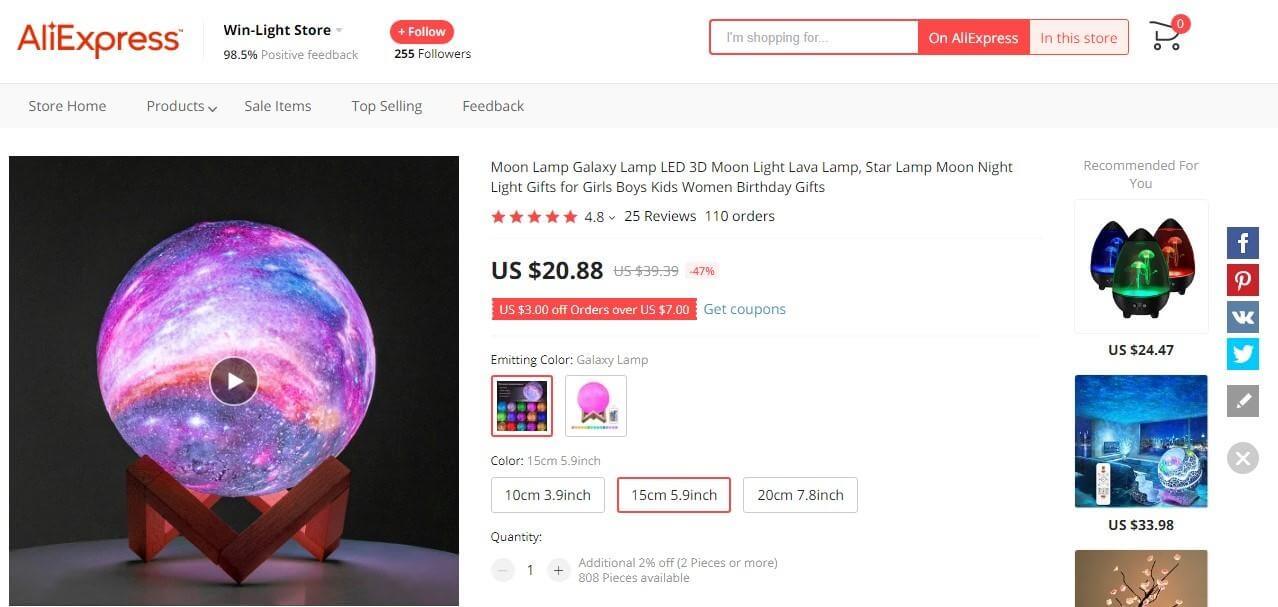 Right-click anywhere and click on "Inspect".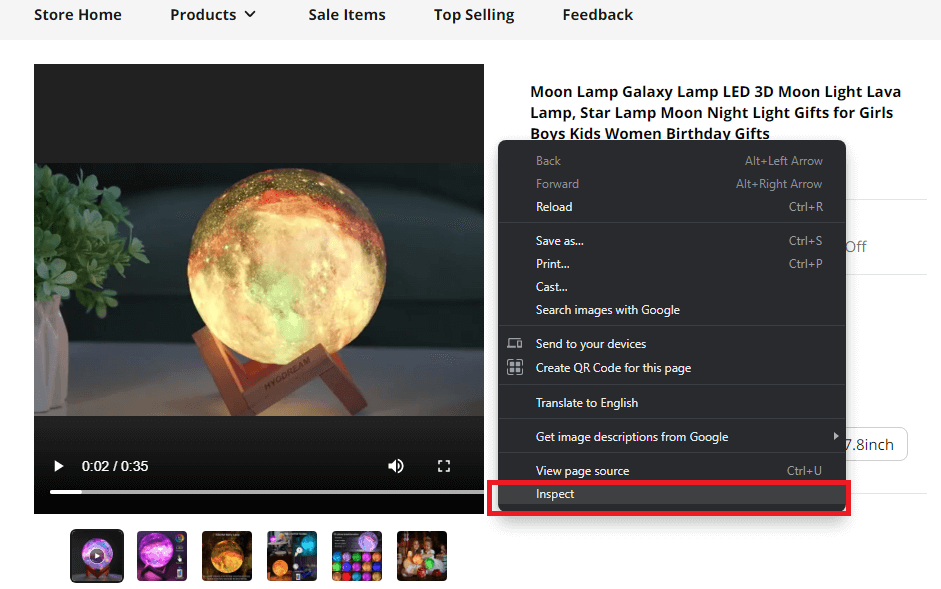 In the side panel, press Ctrl + F from your keyboard and type "mp4" into the search bar.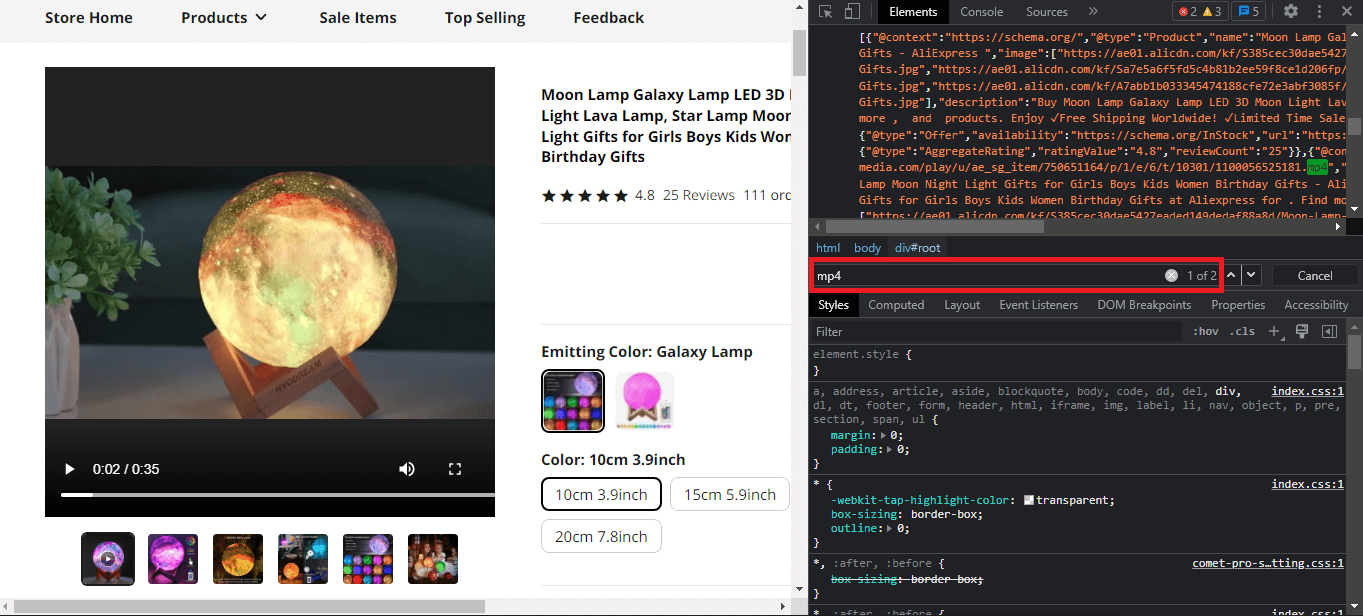 Search for an mp4 link in the highlighted areas. You can use the arrows to quickly navigate through the results.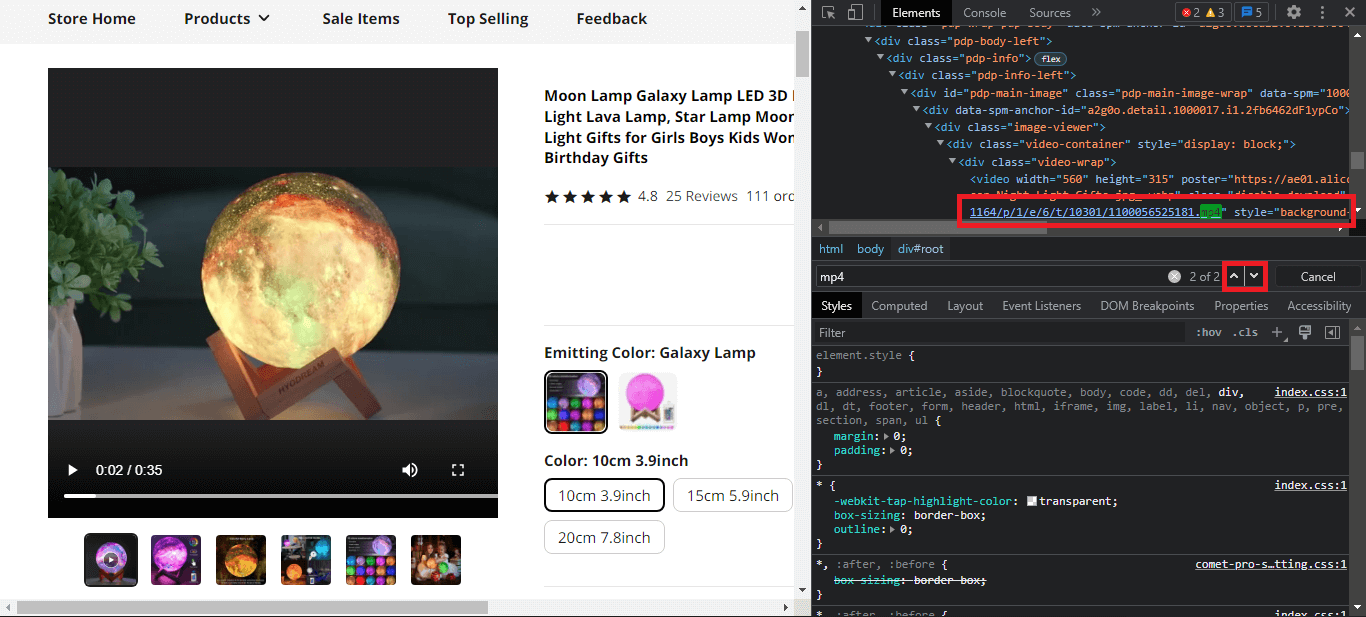 Once you've found the link to your product video, right-click on the link and copy it.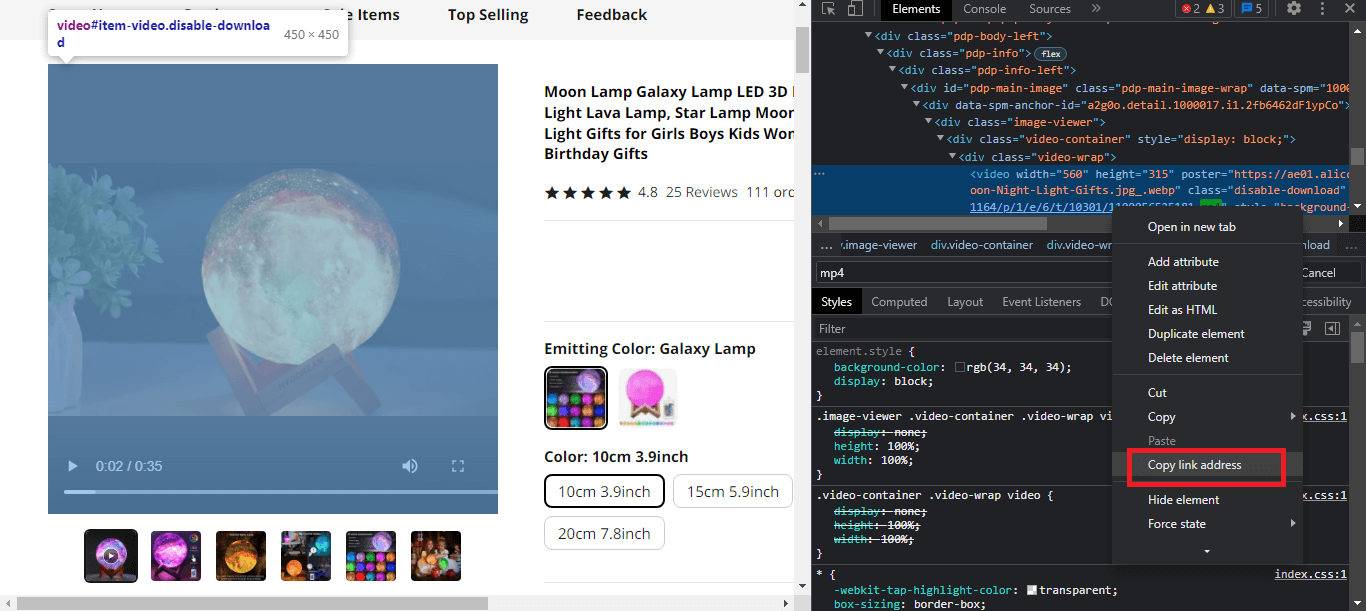 Paste it into another tab, hit enter, and then click on the three dots at the bottom right. Select the "Download video" button.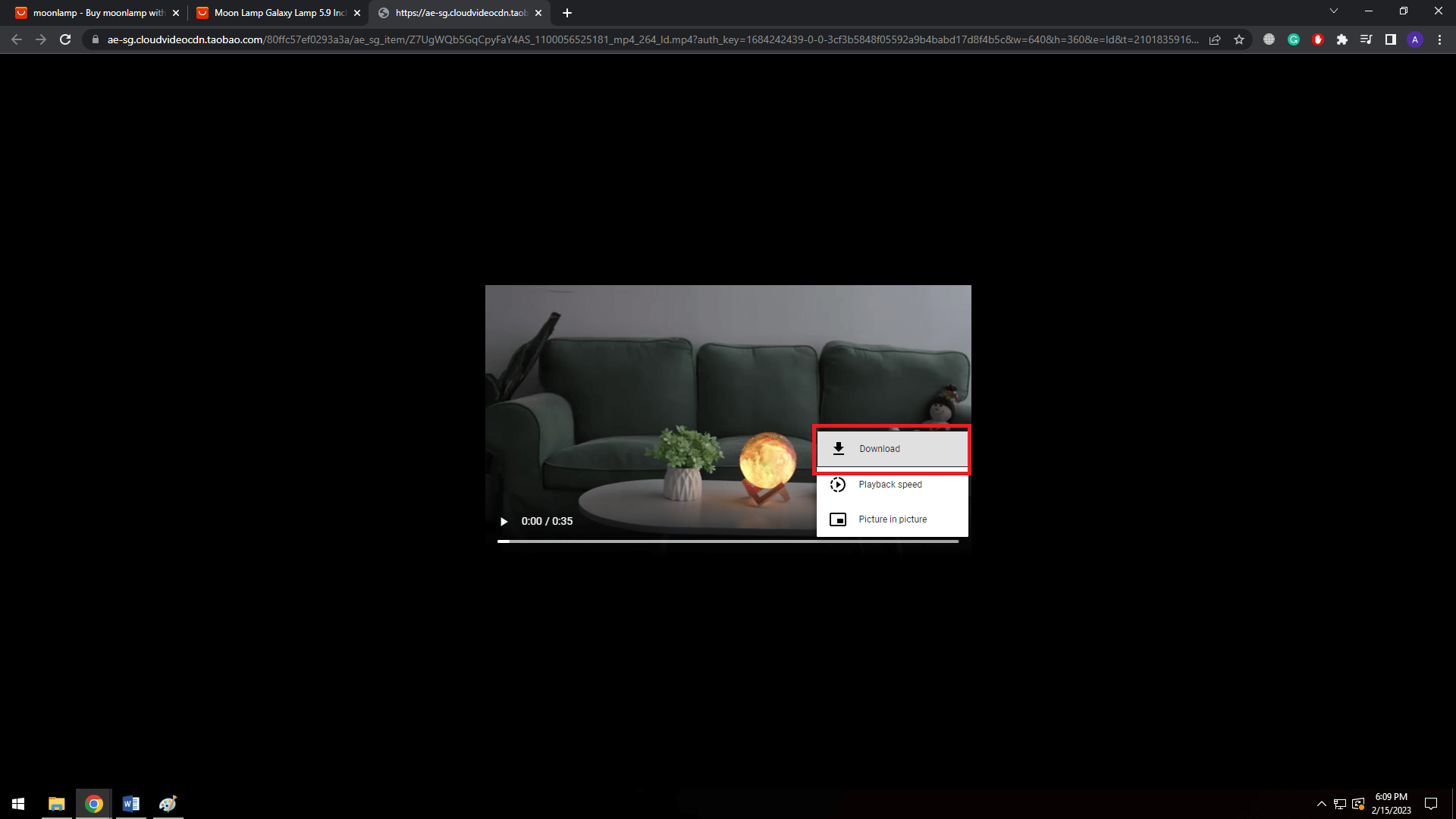 The video will now be downloaded to your PC. This method can get complicated when a single webpage has multiple videos.
It may be difficult to navigate through all the mp4 files before finding the one you need.
In such a case, you can use a Chrome extension to make things easier – which we will cover next.
Method #2: Downloading AliExpress Videos Using Chrome Extensions
You can also use Chrome extensions to download videos from AliExpress. Here are some of them:

The AliSave Chrome extension is a tool commonly used to download images and videos from AliExpress.
Once you've added it, go to the product video on AliExpress you want to download.
Now you'll see a download button floating on top of images and videos. By clicking it, AliSave will download the image/video in seconds.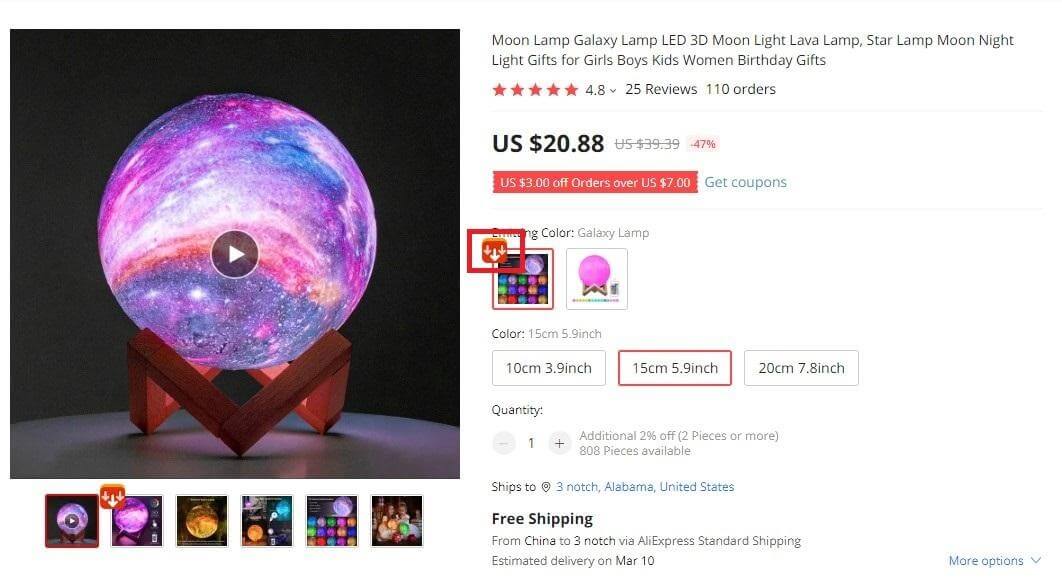 The free version of AliSave allows you to only download high-quality images, whereas the paid version lets you download videos as well.
The AliDownloader Plus is another chrome extension that lets you download images and videos of AliExpress products.

Luckily, this tool is entirely free to use and does not charge a penny for downloading AliExpress videos or images.
Similar to AliSave, all you have to do is download the extension and access AliExpress.
You'll be shown a download button for every product's image and video on AliExpress.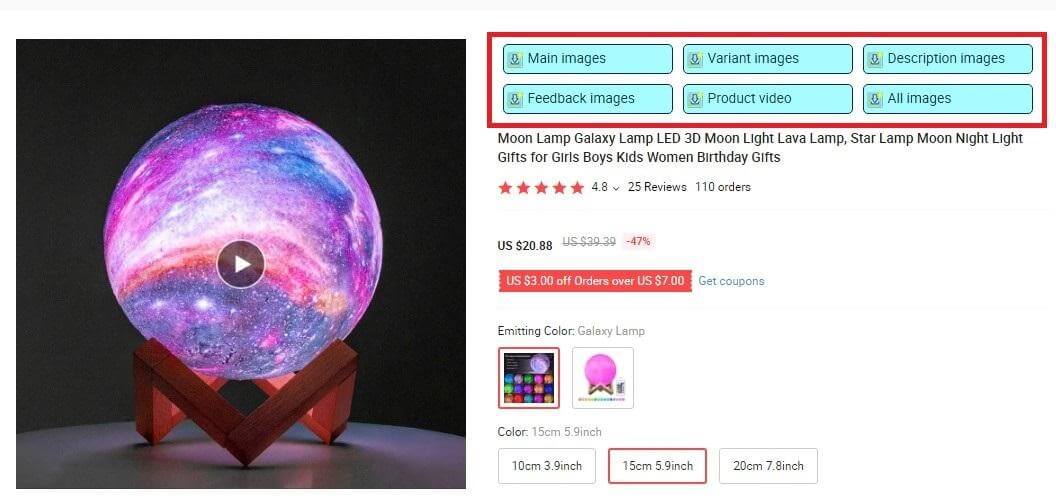 Video Downloader Plus is a must-have if your product video hunt encompasses AliExpress and other platforms such as Amazon or Alibaba.

The tool is ideal for downloading videos from almost any website; whether it's AliExpress, Facebook, or Amazon – VDP covers them all.
The best part is that you can download videos of your preferred format for free.
To use Video Downloader Plus, follow these steps.
Go to AliExpress and click on a product with videos.
On the top right, click on the puzzle icon for extensions.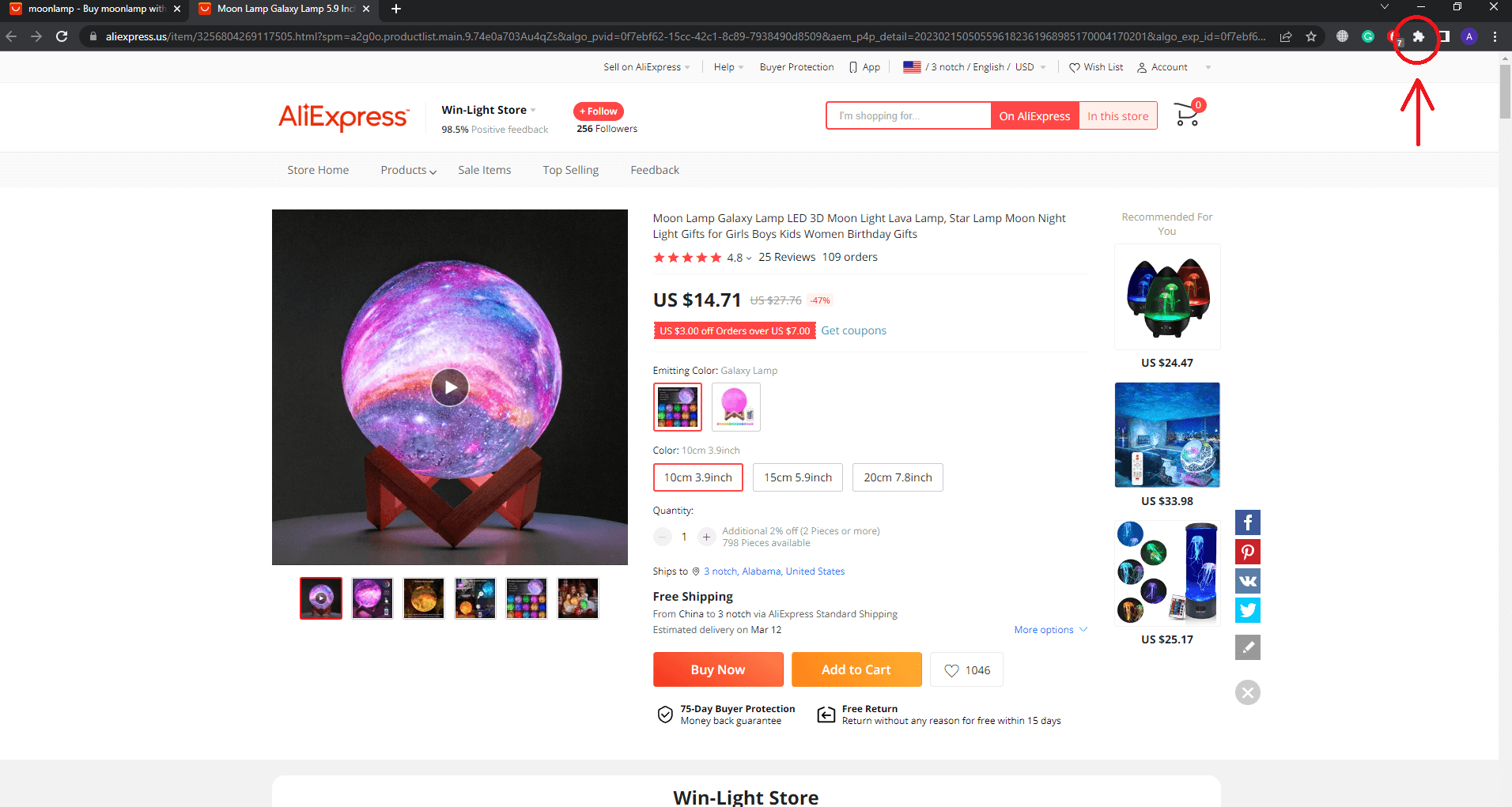 Select Video Downloader Plus.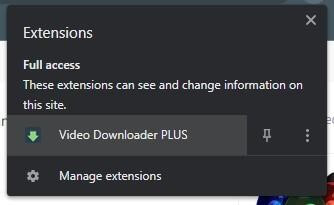 Download any video you want from the browser's page.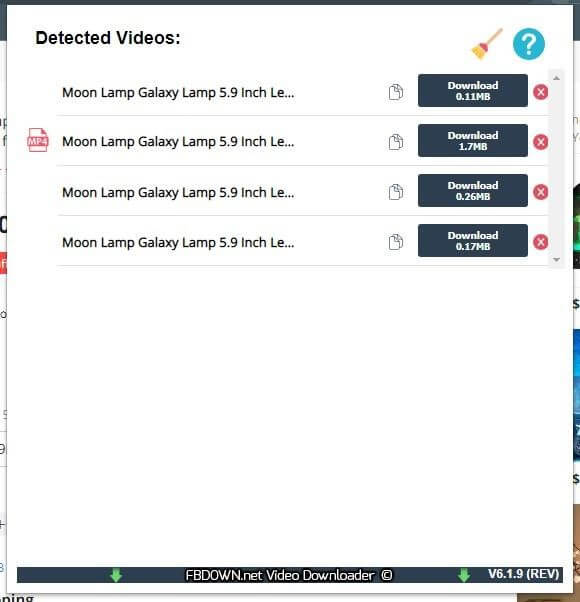 Method #3: How to Download AliExpress Videos on Android Phone
Unfortunately, there are no ways to download AliExpress videos on an iOS smartphone.
Your best bet is to screen record the product video after playing it in full-screen mode.
However, if you want to download AliExpress videos on your Android phones, then you can follow these steps:
Access the AliExpress product on your browser.
Play the video you want to download.
Once it starts playing, click on the three dots located at the bottom right.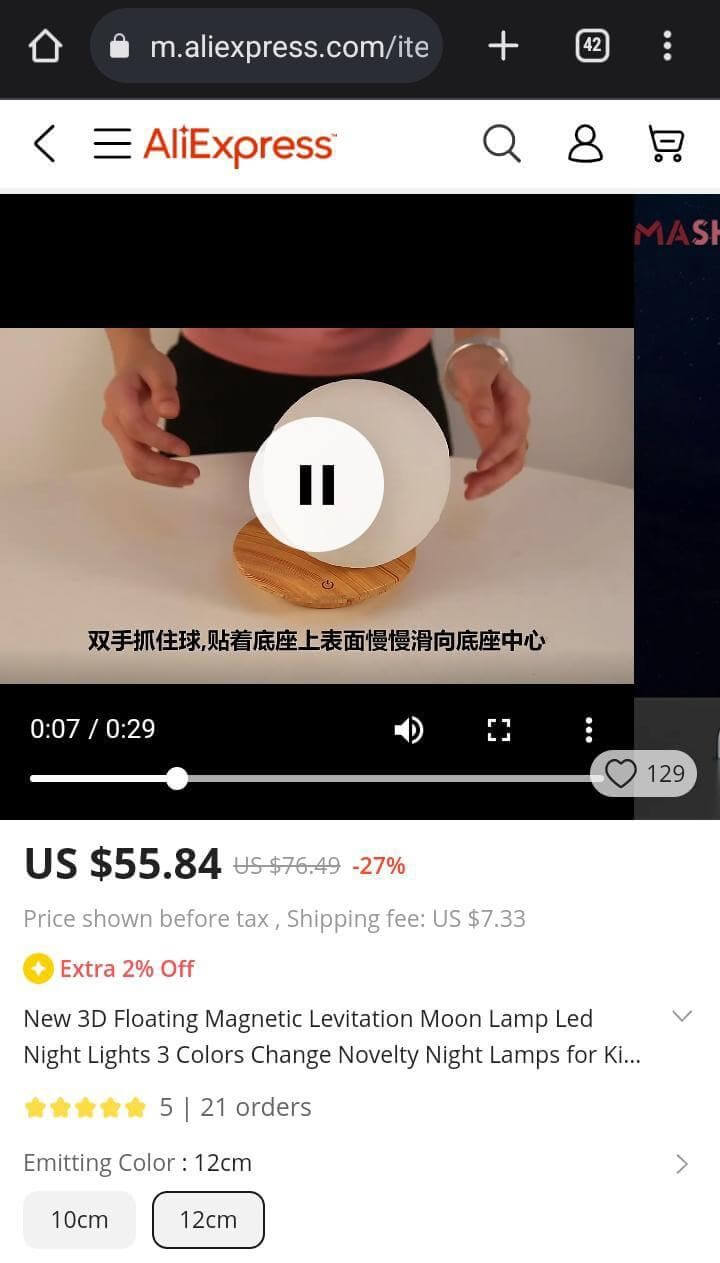 Now you'll see the "Download" button pop up. Tap it and the video will begin downloading in the background.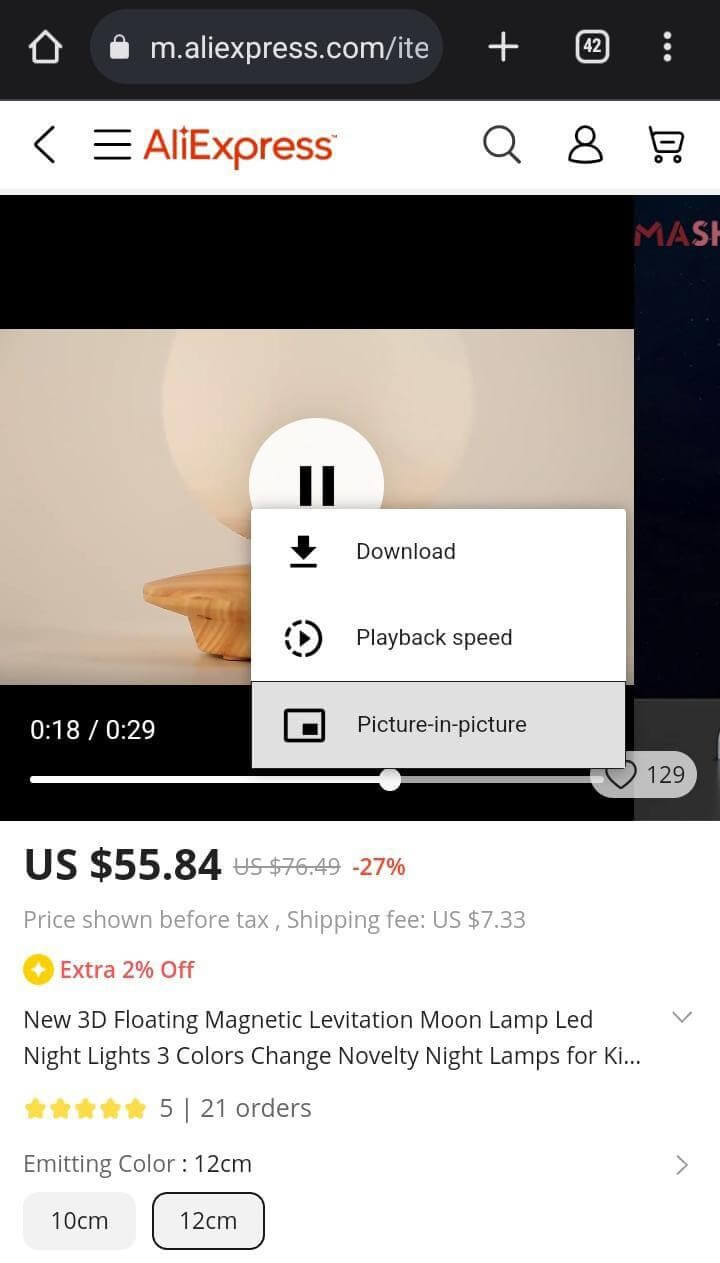 Note that this method only works on the browser. You cannot download AliExpress videos directly from the AliExpress Android application.
If your desired product is on the app, simply copy its URL and paste it into the phone's browser.
Method #4: Phone Apps to Download AliExpress Videos
Alternatively, you can also use third-party applications to download videos from AliExpress.
Video Downloader is a decent app with its own browser and lets you download videos from the internet for free.
Once you install it, follow these steps:
Launch the app and paste the URL of the AliExpress product.
Click on the download button floating at the bottom right.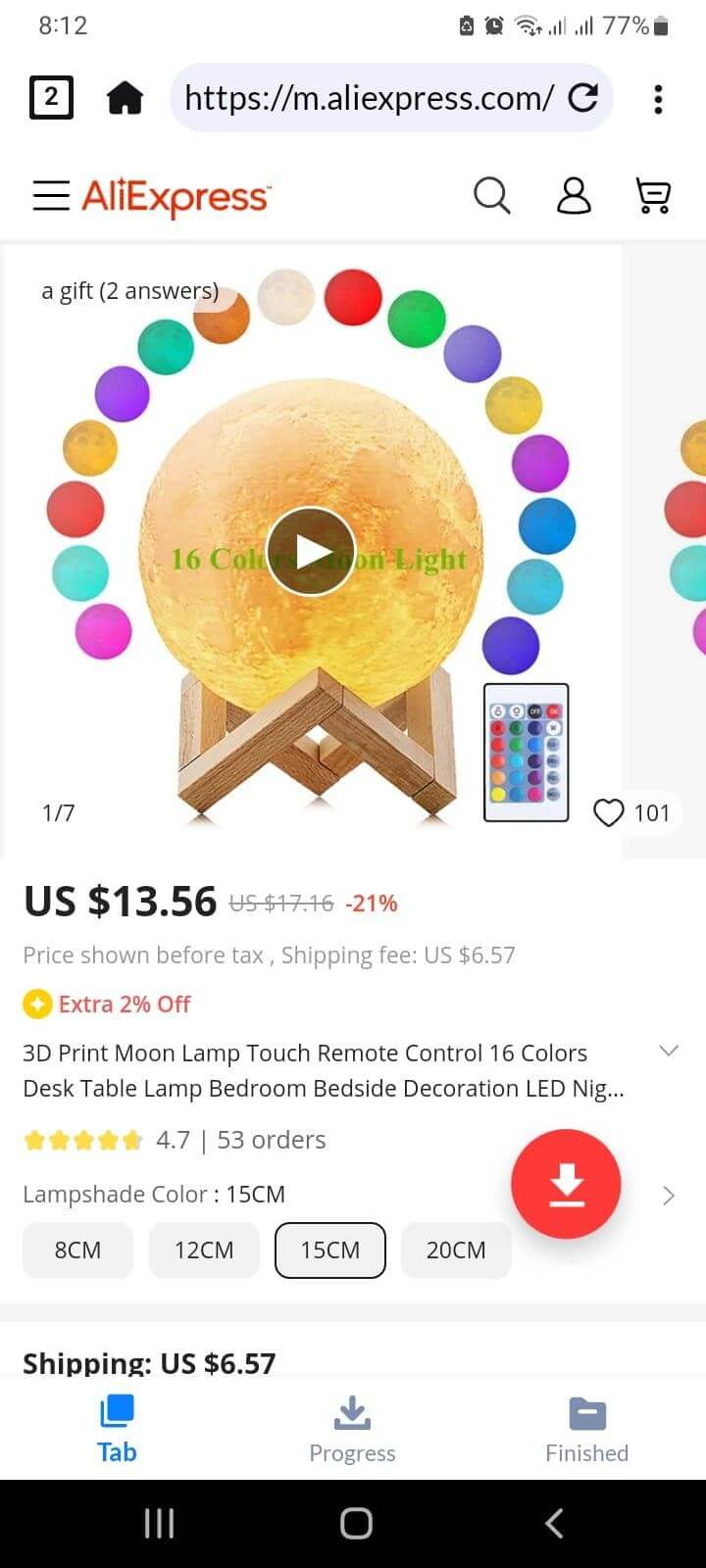 Video Downloader will now download and save those files on your phone.
What Should a Great Product Video Include?
If you've scrolled down this far, you're probably already aware of the importance of product videos in marketing.
But do you know what truly makes a product video good?
Let us discuss some key characteristics of an ideal product video:
1) Identify a Relatable Problem
The best way to keep a viewer hooked to your product video is by showing them that you understand their problem and have the solution for it.
It doesn't always have to essentially be a problem. Anything that would make the viewer think their life is incomplete without your product would suffice.
2) Go through the Main Features
Simply introducing the solution won't be enough. You'll have to walk your audience through the key features.
Center this part around one key feature and let them know what other characteristics your product has.
Neither keep your viewers in the dark nor go into small details about the product, which brings us to our next point.
3) Keep It Short and Sharp
It wouldn't be an overstatement to say that people nowadays have a shorter attention span than a goldfish.
The last thing you want is for your prospects to skip the product video because they're unbearably long and too boring to watch.
So try your best to keep the videos between 30-120 seconds. Anything more or less than this won't give you the ideal conversion rate.
4) Focus on Visuals
The importance of visuals in a video cannot be emphasized enough.
Using the best camera angles, lighting, and color themes can make all the difference in your product video.
Even if you have a mediocre product, using the right angles and aesthetics can make your product look worth buying.
Just make sure to not cross the false advertising line!
5) Provide a CTA
So, you've managed to make your viewer watch the entire video and keep their interest till the end, what now?
If you want them to make a move, your product video must have a CTA (call-to-action) at the end.
A CTA pushes your target audience to take the final step and buy your product.
It is a short line like "Place an order now" or "Visit our website" along with the necessary details for following up.
FAQs about Downloading Videos from AliExpress
Should I Use Videos from AliExpress?
There's no harm in using product videos from AliExpress.
However, if you're looking to build a brand of your own, using product videos of other stores would not be the best option.
Instead, invest in making an original product video and make yourself stand out in front of your competitors.
How Do I Search for a Video on AliExpress?
If you want to search for a product video on AliExpress, enter the product's name into the search bar and browse the catalog of the first few products.
You'll surely find the product video you're looking for.
For a more specific video, consider using Google or YouTube.
How to Get Good Videos for a Product?
The best way to get a good product video is by creating it yourself.
However, if you cannot do that, hire a videographer for this task. A professional will craft a fine piece of visual marketing for your audience.
Alternatively, you can spend some time browsing YouTube, Google Videos, or AliExpress for product videos.
Just make sure to use the right keywords while searching.
How to Ask Supplier Permission to Use their Video?
Suppliers on AliExpress usually do not mind giving permission for using their videos, especially if you're doing AliExpress dropshipping.
Simply drop them a message on the platform and let them know your intentions.
If they don't respond, it's probably because they don't mind.
Either way, you're unlikely to get into trouble unless you use a video of a branded product.
Final Thoughts
It is proven that product videos convert more than product images and written copy.
Using product videos is a great way of story-telling and helping your audience make smart buying decisions.
In this read, we went through the different methods of downloading AliExpress videos and discussed some key characteristics of an ideal product video.
But what's the point of downloading product videos if you can't source high-quality products to support your claims?
Fortunately, this is where NicheDropshipping comes to the rescue.
Our dedicated agents can help you source all your desired products at competitive prices.
So what are you waiting for? Submit a sourcing request and take the first step of growing your business!