Europe has one of the largest eCommerce markets in the world, with the revenue expected to reach a staggering US$569 billion by 2025.
Judging by the numbers above, this is the perfect time to become a part of this rapidly growing industry.
If you're planning to get your feet wet with a dropshipping store then the first step is to find a suitable supplier.
Fortunately, you don't have to look around because we have compiled a list of the 21 best dropshipping companies in Europe.
So let's dive straight into it!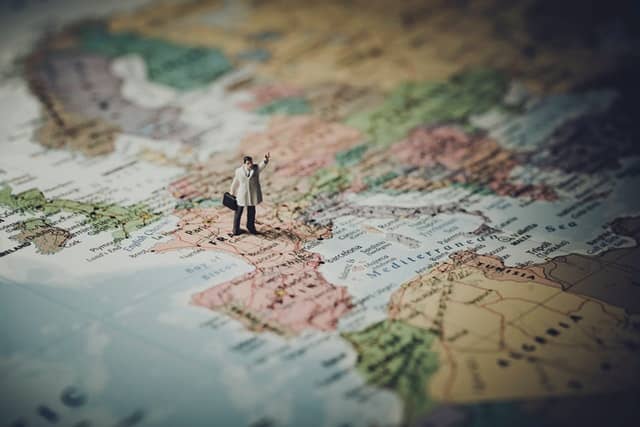 General Dropshipping Suppliers in Europe
Launched in 2017, Spocket is a dropshipping platform that has taken the world by storm. More than 80% of the suppliers on Spocket are from Europe.
Some people even claim that the product quality on Spocket is better than AliExpress.
The reason for that is, most products on the platform go through a careful screening process, and are usually taken from individual suppliers.
Whether you want to dropship plushies, clothing, jewellery or beauty products, you can pretty much find everything on this platform.
To add, Spocket can also be easily connected to your Shopify, WooCommerce and other eCommerce websites.
Dropshippers also have the option to order samples from suppliers to test the quality of the products.
BigBuy is a famous European wholesale dropshipping wholesale supplier, with its headquarters in Spain.
You can find a variety of products on the platform which includes kitchenware, toys and gadgets.
Aside from being a reliable dropshipping supplier, BigBuy also offers an array of different services including multichannel integrations and logistics management.
Shopify, eBay, Amazon or Prestashop stores can easily be connected to BigBuy to directly access their product catalogue.
And to make it better, its product catalogue is translated into 24 different European languages.
At the same time, BigBuy also allows private label dropshipping, in case you want to promote yourself as a brand.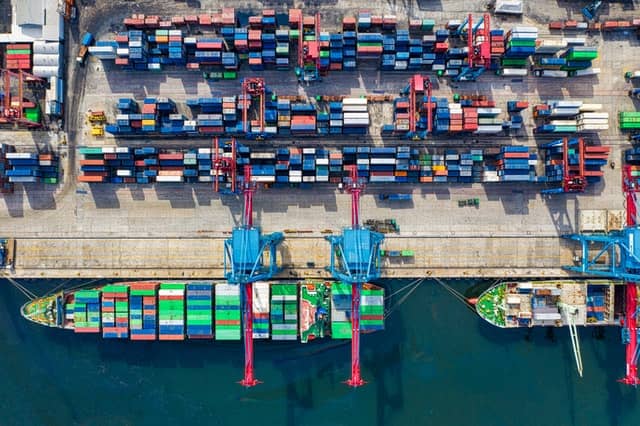 Party Chap is a wholesale dropshipping platform that deals in a variety of products such as pet supplies, computer hardware, sports gear and whatnot.
However, they're better known for their digging tools, artwork, flatware and adornments.
Once you register for their dropshipping program, you can access their product catalogue with over 6000 lines to choose from.
Oberlo is a household name when it comes to dropshipping.
It deals with the majority of the European market, and you can find pretty much any product you can think of on the platform.
Signing up on Oberlo is free of cost. It is already facilitating more than 85 million dropshippers worldwide, so it's safe to say, you can't go wrong with this choice.
Similar to Spocket, CJDropshsipping also has warehouses and suppliers worldwide. However, the majority of them are located in China.
You can use different filters on their website to browse through their product catalogue, according to the location of their warehouse. This can help you plan your fulfillments accordingly.
And in case you don't find your desired product at CJDropshipping, worry not as they also accept sourcing requests.
All you have to do is sign-up with their dropshipping program by creating a free account.
SaleHoo's inclusion on this list shouldn't come as a surprise. After all, with over 2.5 million products, it is a platform that's completely dedicated to dropshipping.
They don't offer any integrations with your eCommerce site. But you can find more than 8,000 dropshipping suppliers in their directory – with a large number of them being from Europe.
You can connect with these suppliers to discuss what your options are to integrate your store.
The good thing about SaleHoo is its strict screening process. They extensively monitor every supplier before partnering with them to ensure the product quality is maintained.
And the cherry on top is that they offer a money-back guarantee in case you don't like the products. Their pricing plan is also quite affordable with $67 per year and $127 for lifetime access.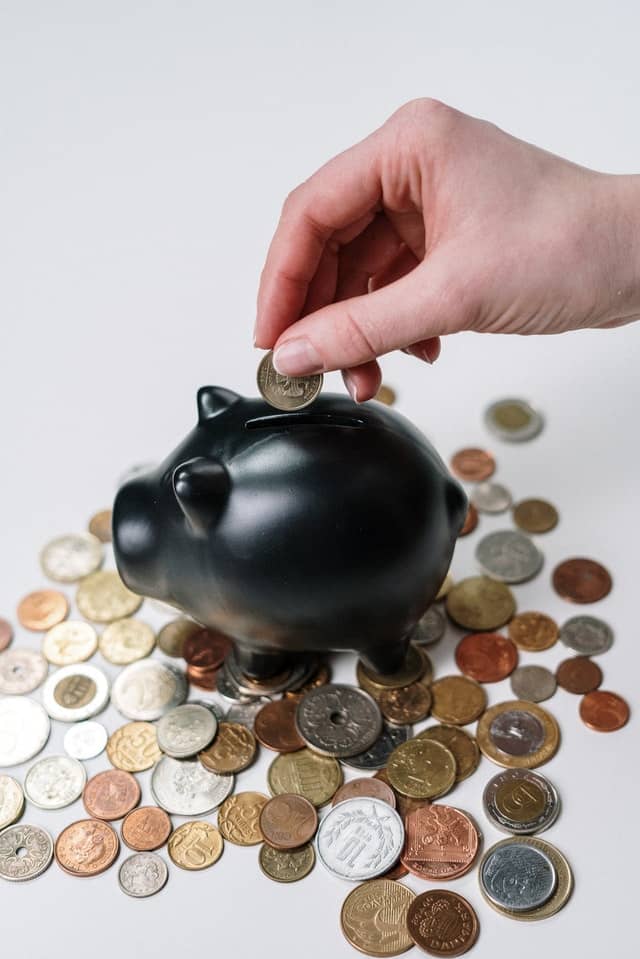 A B2B platform that's popular among dropshippers and suppliers in Europe.
You'll find millions of products from all over the world in this marketplace.
Syncee also offers filters that make it easier for you to sort suppliers according to their warehouse locations, shipping type, language and much more!
And if your store has less than 25 published products, then Syncee will be free to use for you.
In case of any confusions or queries, you can use Syncee's built-in chat system to directly communicate with the suppliers..
You can find more than 400,000 verified suppliers at Esources. It is one of the largest dropshipping platforms in the U.K.
A large number of those suppliers also offer wholesale or near wholesale rates.
They have a range of products in their catalogue and a competent customer service to rapidly resolve your queries.
Esources also offers free hosting and sourcing services to its dropshipping partners.
One of the most well-known wholesale dropshipping services in the U.K.
They are best known for their gadgets and electronics. However, they deal in other items like clothing as well.
WholesaleDeals also supplies products to a large number of retailers on eBay and Amazon.
Niche Dropshipping Suppliers in Europe
1. E-nuc (Electronics)
If you need to dropship electronic accessories then look no further! E-nuc is considered to be one of the best dropshipping platforms in Europe.
E-nuc also offers an easy registration process to get you going with your dropshipping business.
You can get your custom packaging for the products, but keep in mind that you'll have to pay an additional price of 0.95 EUR + VAT with every order.
To get started, you can visit their website and fill the registration form.
Alternatively, you can also purchase cheap electronics from China to dropship.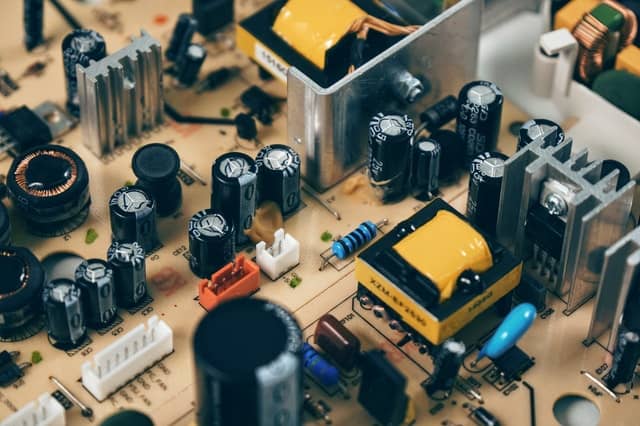 This dropshipping platform has been around for more than 15 years.
They are unarguably one of the big guns in the fashion niche. You can find over 120 designs from international and Italian brands in their catalogue.
They have also launched a service named Bdroppy. It can be used to help you integrate your dropshipping store to Brands Distribution without any hassle.
Bdroppy has advanced features including automatic order synchronization and multilingual management to make it easier for you to manage your store.
Perhaps the only drawback of Brands Distribution is its pricing at 99 euros per month. But Bdroppy is completely free so that's a huge plus!
Started in 2001, Bahamus is one of the oldest dropshipping suppliers in Europe.
They specialize in furniture and home improvement products with Europe being their spotlight market.
You can sign up on their website without paying a penny, and for orders of over 700 euros, they also offer free shipping.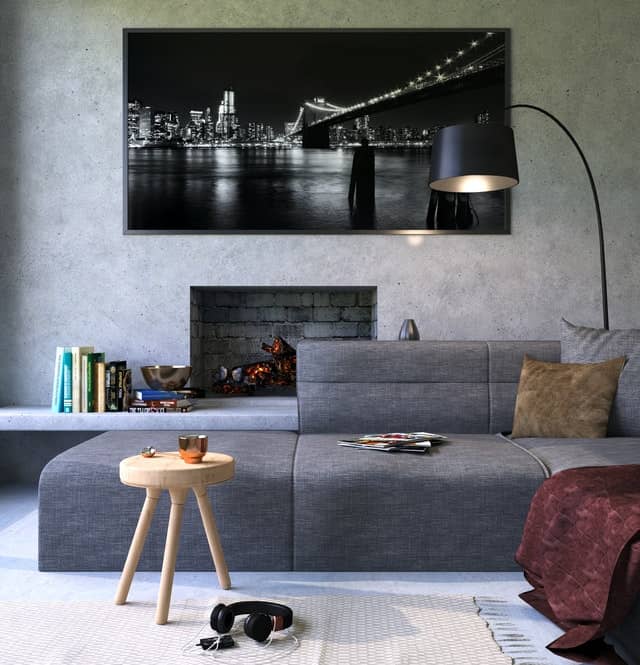 BrandsGateway is another store specializing in the fashion niche.
It's based in Estonia and you can find items from more than 70+ luxury brands including big names like Michael Kors and Karl Lagerfeld.
Aside from having the majority of their vendors from Europe and the U.S, their warehouses are scattered worldwide.
Once you sign-up for their dropshipping program, you'll have access to their professional product photos. So this is one less thing you'll have to worry about.
BrandsGateway can also be integrated with your Shopify or WooCommerce store. This will help you automate your business with features like real-time syncing, automatic inventory updates and much more!
And to top it off, they promise a 5-day delivery regardless of where you order from.
5. Printful (Print on Demand)
If you're planning to start a printing store, then as the name suggests, Printful has got your back.
Printful has 2 warehouses in Europe, and they offer high-quality printed hoodies, t-shirts, posters, bags and even earrings to name a few!
But what makes Printful truly stand out is that they can help you fulfil the orders faster by storing them in their warehouse.
This, as a result, will save you extra printing time and enhance the delivery speed.
Printful can also be integrated with your WooCommerce, Shopify and BigCommerce store.
Another popular European fashion supplier on this list, Griffati has a range of over 400 unique brands to choose from.
Aside from their vast variety, a large number of distributors and brands also offer huge discounts and promotions to Griffati.
By registering with them you can potentially double your profit margins.
And they also promise local delivery within 2 days, so what else could one ask for?
Perfume and cosmetics are also a lucrative dropshipping niche – because who doesn't like smelling and looking good, right?
So if you want to get started, then BTS Wholesaler ships in 27 European countries and takes extra measures for safe delivery.
They also have a convenient "Sale in Europe" program that enables dropshippers outside Europe to sell in Europe and save custom fees, taxes, and sky-rocketing shipping costs.
And the icing on the cake is that they also allow customized packaging.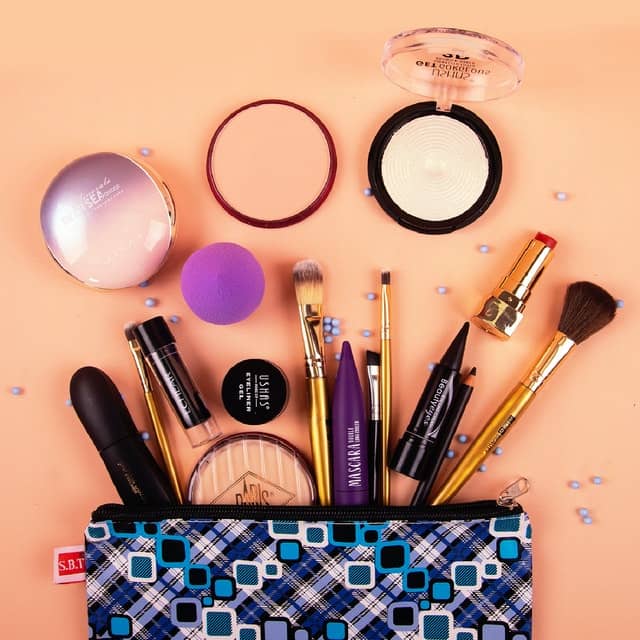 8. Printify (Print on Demand)
If Printful isn't meeting your expectations, then Printify is another great Print on Demand dropshipping supplier in Europe.
Similar to their competitor, they also offer easy integration to eCommerce websites.
And their customer support is also known for its 24/7 responsiveness.
Upgrading to the premium plan of Printify will also grant you a 20% discount on all their products.
The fashion niche will never run out of demand, so Tuscany also secures a place on our list with its premium-quality leather items.
From packaging to logistics and delivery, they will take care of every aspect of your dropshipping business.
Signing up with their dropshipping program will give you access to their exclusive discount prices.
10. RollZone (Ride-on Toys)
Toy dropshipping also offers quite a lot of promise, so if you're planning to dive into it, then ride-on toys are a sound option.
They're incredibly popular among kids, and RollZone can help you source high-quality quads, electric cars and much more!
RollZone also offers a fast shipping time of only 4 days to the majority of European countries. Their warehouse is located in the Netherlands.
A U.K based dropshipping supplier who is known for its top-grade women clothing. Some of their products include dresses, swimwear, lingerie, and tops.
Their experienced team of workers makes sure that every piece of clothing is sewed to perfection.
Dropship Clothes operates in over 130 countries, so regardless of your location, they can make it work.
If dropshipping clothes sounds interesting to you, then you can also go through a list of the 20+ best clothing suppliers.
Dropshipping in Europe – Frequently Asked Questions
Is Dropshipping Profitable in Europe?
Europe has a multi-billion-dollar eCommerce industry, so dropshipping in Europe can be quite profitable.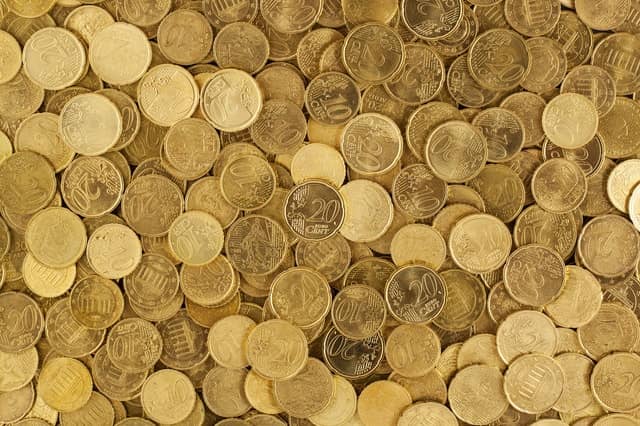 But to succeed, you have to carefully search for what to sell by analysing the market trends and finding a reliable supplier.
How to Start Dropshipping in Europe?
Dropshipping in Europe isn't any different than dropshipping in any other part of the world.
Pick your target audience, decide what and where to sell, and find a supplier who fulfills your orders on time.
How Do I Find European Suppliers for Dropshipping?
Europe is a huge continent, so aside from product hunting, the second most important thing is to decide the area you will cover.
Once you've decided the place to dropship, scroll our list above and find a supplier who has your selected product in stock and offers fast shipping to your selected countries.
Is Oberlo Good for Europe?
Not only is Oberlo great for Europe, but it also makes it in the list of top 10 dropshipping suppliers.
You can find a vast pool of both vendors and dropshippers on the platform, and it is the perfect place to start your business.
Why Should I Select European Dropshipping Suppliers?
As a dropshipper, your top priority should always be to pick a supplier from the same country you're operating in.
The reason for that is not only it will help you save the shipping time, but you will also be able to offer quick replacements and at the same time, save a tremendous amount of shipping fee.
Having your supplier in another country means you would have to pay sky-rocketing import costs as well.
And even after doing so much effort, your customers would still often be left dissatisfied due to the slow service.
All of this can easily be avoided if you select European dropshipping suppliers.
Bonus: 5 Tips to Succeed as a Dropshipper in Europe
If you're ready to start your dropshipping store in Europe, then keep these 5 tips in mind to catapult your store towards success:
1. Don't Expand too Fast
There's a lot of ground to cover in Europe, and inexperienced dropshippers often make the mistake of jumping in the sea unprepared.
As tempting as it can be, start from one country at a time. Work out on the coordination with your supplier, make your delivery smoother, and build your reputation.
Once you've earned a couple of reviews, only then, start expanding and that too, at a slow and steady pace.
2. Offer Easy Payment Methods
Regardless of which European country you're operating in, make sure that you deal in their local currency.
Seeing the prices written in another currency alone can be a turn-off for potential buyers.
So don't give them a chance to hesitate, from shop prices to payment methods, make sure everything is as simple as possible for the locals.
3. Translate to Local Language
Once again, prioritize the user experience. Not everyone can speak English in Europe, so write your product and ad descriptions according to your target market.
And in case you're thinking, we advise against using Google translator. It makes the text barely readable, and a native speaker can quickly identify that the text has been translated with a software.
So put some extra effort, even if you have to hire a professional, do so, because the descriptions alone will drive the majority of your traffic.
4. Offer Customer Support in Local Language
You might think of this as an expense, but offering customer support in the local language can do wonders for your dropshipping business.
Not only would it make it easier for you to communicate with your customers, but also, it would display your seriousness towards customer satisfaction.
This alone can play a major role in helping you avoid bad reviews. So hire competent people for customer support and make sure they can fluently speak the language of locals.
5. Find Suppliers with Warehouses in Europe
Unless there's no other option, do not deal with suppliers operating outside Europe.
Not only will it significantly increase your delivery time, but also, you'd have to pay sky-rocketing import costs and shipping fees.
Running a dropshipping business is all about keeping a margin, and if a huge chunk of your cash goes into logistics, then you wouldn't be able to last long in the market.
So your top priority should be to find suppliers who have warehouses in Europe. This will save you a world of time, and also from the wrath of angry customers.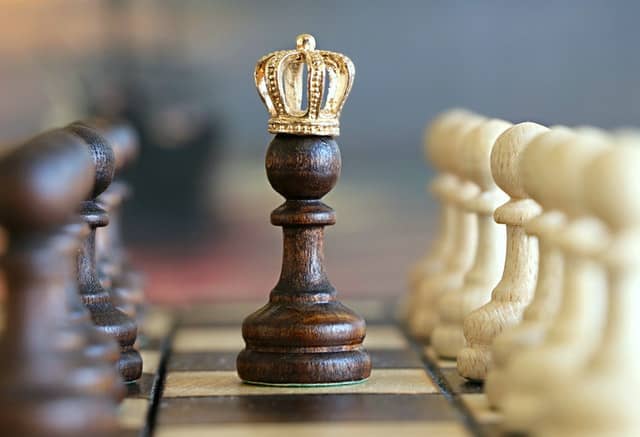 Final Thoughts
Dropshipping in Europe unarguably looks promising. But without a trustable supplier by your side, all your efforts are prone to go in vain.
This is why, to help you build your business from the ground up, we've done the extensive paperwork by listing the best dropshipping companies in Europe.
If you're still confused about how to get started, then NicheDropshipping can walk you through the whole process.
Contact us and launch a fully automated dropshipping store with the assistance of a professional agent today.