Shoes have long been a great product to sell both online and in local markets. Many business owners manage to make huge profits by selling shoes online.
Today, we are going to analyze the online shoe business from every possible angle. This ultimate guide covers all vital points to help you get started.
So, do you want to start a new online shoe business? It can be an overwhelming experience with so many online shops offering similar products. Yet, you have to be careful with where you invest your money.
Check out the below guide to find answers to all your queries.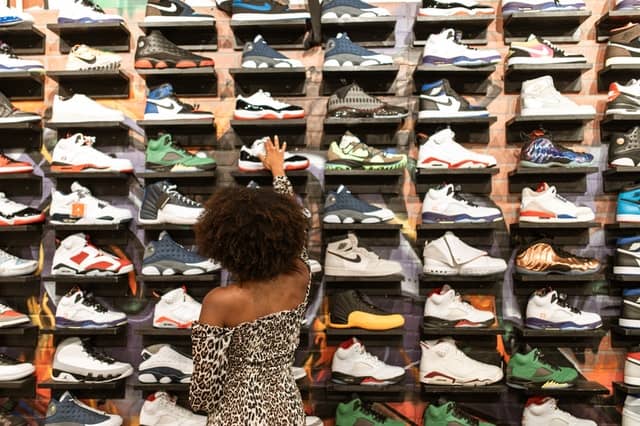 Why Buy Wholesale Shoes from China?
China is the first option that pops into most people's minds whenever they think of wholesale. That's because of the low prices that are a result of the low-wage workforce.
China has a big shoe market that offers a wide range of shoes wholesale.
Many people around the globe choose to import wholesale shoes from China. Some of the reasons why you should consider buying shoes from China are as below.
#1. Very Affordable Prices
China has the best and affordable wholesale prices on all its manufactured shoes. There are cheap labor and readily available manufacturing materials in China.
As a result of the cheap labor and materials, the shoes go at low prices. So, that makes China the best choice for your wholesale shoe buying.
China produces all types of shoes, from low to super quality. So you can get very cheap shoes here, but that depends on the quality you want.
#2. Bulk Buying
It's worthwhile to buy wholesale shoes from China when you want many pieces.
Chinese factories produce shoes quicker and in large quantities. That's because of high-skilled labor in the factories that can make bulky and fast productions.
#3. Variety of Fashion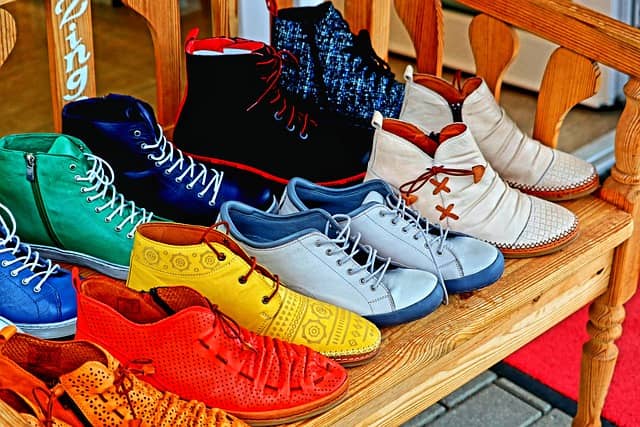 Chinese companies manufacture different types of shoe designs that are very fashionable. The shoes are unique and have a high demand in the worldwide market. Buying from China suppliers allows you to browse a variety of shoe designs.
They have thousands of different shoe designs and qualities to choose from as per the needs. The shoes are both for adults and kids. Likewise, you can get both casual wear and official wear shoe patterns in China.
#4. Quality Shoes
When you focus on selling only quality shoes to your customers, you will make great sales. Chinese factories manufacture the best high-quality shoes to meet your customer's needs.
But, there are also many counterfeit shoes on the market, so you need to be careful.
Proper research on quality shoes and counterfeit shoes will help you not fall victim. However, there are different shoe qualities manufactured, ranging from the highest to the lowest.
#5. Customized Shoes
Most manufacturers in China will offer you customized services for your shoe. That means you can make your order and include unique features and naming.
But this needs large purchasing. Small buyers may not get this same opportunity. That's because most manufacturers focus on producing large numbers of shoes for cost-effectiveness.
How Big Is China's Shoes Wholesale Market?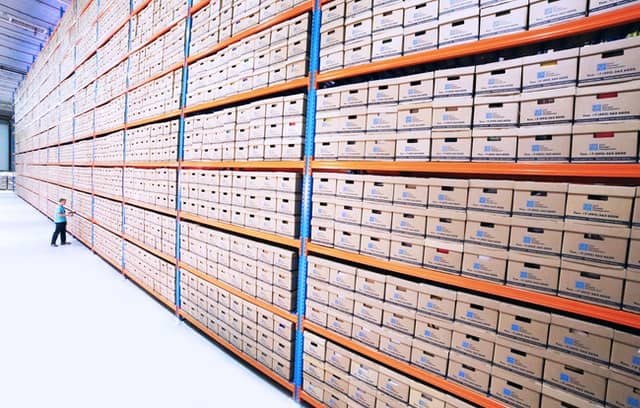 China shoes wholesale market is among the largest wholesale markets in the world. There are quite a few shoe varieties to choose from in China. The shoe markets in China are massive and can accommodate different market demands.
China plays a vital role in the manufacturing of shoes in the global market. The footwear industry in China is expected to generate around $33.8B in revenue in 2022.
That proves how big and massive is the China shoe market. The shoe manufacturing market in china keeps increasing each day.
Besides, there are many types of shoe designs or accessories in china. Whether original or fake, cheap or expensive, all types of shoes are available in China.
So, this is the main reason most shoe retailers from many countries import their shoes from china.
What Kind of Shoes Can You Import from China?
There are a variety of shoe designs, qualities, and sizes you can buy from china. The shoes manufactured at the Chinese shoe companies range from one designer to another.
You can import all sorts of shoes from china depending on what you want to sell. There are kids' shoes, men's shoes, and women's shoes. Just ensure you buy the quality and fashionable shoes for your target market.
Shoe wholesalers in china also trade in different fashion trends. The styles are available for both gender and all age groups. The list below represents some of the shoes the Chinese suppliers sell.
Sandals
Official and casual shoes
Leather shoes
Industrial shoes
Wedges
Lace-up shoes
Boots
Sports shoes
Sneakers
Jelly shoes
Heels
Flat shoes
Hiking shoes
Wedding shoes
Canvas shoes
Kids shoes
Infant shoes
How to Spot Fake Shoes in the China Market?
If you have been a shoe seller for an extended period, it's easy to spot fake ones. But if you are new to the shoe business, you need a few tips to identify fake from the original.
#1. Price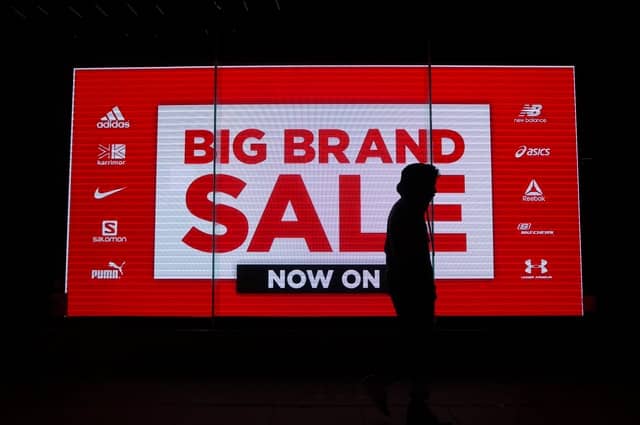 One way to identify fake shoes is by their prices. If you get to see branded shoes with abnormally low prices, you will likely receive fake shoes.
#2. Packaging
Well, most fake shoes will come in different packaging bags or boxes. Some might use very similar packaging, but you need to watch out closely as there is always a difference.
#3. Close Similarity With the Brand Name
Some fake brands try to use names with pronunciation so close to the original. For example, NIKE will be MIKE. So if not careful, you will easily fall for that trap.
#4. Color
The color shades are another determinant of fake shoes from the original brands. Most fake brands differ in the shades of colors they use on their shoes. Although the shades will be so close, if you're keen enough, you will notice.
#5. Weight
The weight of fake shoes also differs from the original ones. So it's important to always check the weight of your shoe pair. Fake shoes weigh a bit more than the originals. Original shoe brands are lightweight to ensure comfort.
What Challenges Can You Face While Importing from China Shoes Market?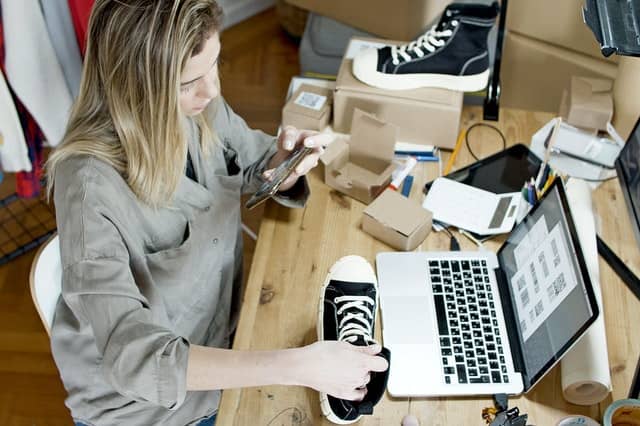 In every business, there are challenges that no one can avoid. No business is a smooth ride. Some of the notable challenges you face when importing wholesale shoes from China include the following.
#1. Selecting the Right Supplier
Before you initiate the buying and importing process, make sure you do thorough research. Thus, do some research about the best and most reliable shoe suppliers in the market.
Most suppliers might be offering the best prices. But in the long run, you might realize that it's a scam. Some may display the best-looking shoes but what you receive is a total of different quality.
Nevertheless, you don't have to worry because services like product sourcing can help you overcome this challenge.
#2. Identifying Fake From the Original
It will be a challenge for you to spot fake ones from the pictures shared online. Once you have shopped for your supplier online, it may be a challenge knowing if they sell original shoes.
Online marketers focus more on attracting clients by using attractive pictures. But some of them sell fake ones.
#3. Late Delivery
Always be aware of delays that may happen right from the order confirmation to the delivery.
The process of importing wholesale shoes is long. It starts with purchasing the shoes from the manufacturers. Then, there comes shipping your cargo, clearing them from the port, and then delivering to the destination. So, it is a lengthy process.
There may be many delays in the process. The factory may delay delivery; the vessel may also not sail per the schedule. Another delay may occur because of the customs holding your cargo.
All these are challenges that can delay your shoes during the importation process.
But if you are working with a dropshipping agent, you will get assurance of worldwide fulfillment. Create your account with NicheDropshipping and you are good to go!
From there, you can browse different shipping methods and pick the one that best suits your requirements. What's more, you can track the status of your product right from the dashboard.
#4. A Rise in the Number of Scammers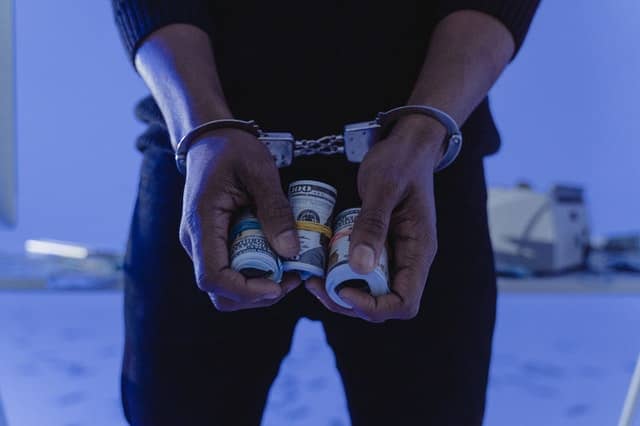 There can be many scammers operating all around the world, with some of them surrounding the large china shoe market. Thus, it's so easy to encounter one at any point.
Thus, it's good to always confirm your supplier's credibility before making any transactions. Research is the secret to avoiding scammers.
#5. Products Getting Out of Stock
Some shoe brands are not always stocked. Hence you will need to make an order in advance, which may cause delays.
Delays are never a good sign in businesses. That's because they fail your customer demands and lose trust with your customers.
#6. Language Barrier
Unless you are Chinese or know the Chinese language, be sure to face the language barrier. Knowing the Chinese language is very crucial as most Chinese suppliers don't know English.
Most suppliers prefer hiring agents who can speak English for sales and negotiation. Hiring a separate translator may add up surplus cost in your budget.
Hence, it is always preferable to choose a reliable drop shipping agent. For example, at NicheDropshipping, we carry out all necessary communications on your behalf. Thus, it saves you from the cost of a translator.
What Are the Top 10 China Wholesale Shoe Suppliers?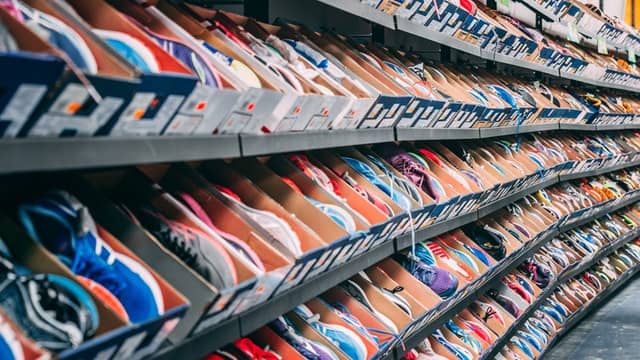 There are many wholesale shoe suppliers in China. But to make sure you dig up the best services, do a thorough analysis on which supplier to choose.
You can find wholesale shoe suppliers from China on the two major platforms. Besides, you can also carry out your research to get in touch with top shoe suppliers.
A. Alibaba
Alibaba is a leading wholesale company from back in 1999. It's one of the top online wholesale platforms for shoes.
What's more, Alibaba offers its online services to many sellers globally. It offers unique services to import wholesale shoes and many other products from china.
B. AliExpress
Aliexpress gathers wholesale shoe suppliers on its platform. It gives you a variety of brands and fashion to choose from under one roof.
Aliexpress also offers excellent deals on its website, plus its buyer protection plan is remarkable. They have an all-inclusive, handy app you can download on your smartphone and use at any time for convenience.
Below is a list of some of the best shoe suppliers you may want to try out.
It is one of the most reputed, bestseller shoe vendors in China. This company can export all types of shoes, especially sports shoes. With over 500 employees working in 2 production lines, this company can finish bulk production orders in less time.
This Guangdong-based shoe supplier can offer a great collection of shoes. If you want to trade in casual, professional, or high-heel shoes, you can reach this supplier.
Most people prefer to order shoes right from the manufacturer. So, this factory is an excellent resource if you want to import wholesale shoes from China.
Do you want to import wholesale sandals from china? Zhenlong shoes can take your orders and complete them within a requested time frame. You can browse through their catalog to explore new varieties in the shoe market.
From casual flip flops, sandals to slippers, they have a vast collection of unique footwear products.
This trading company is ideal for those who want to import sports shoes. Besides, the company also provides casual shoes for both adults and youngsters.
Here you can buy different quality shoes right from the manufacturer. This company trades in all types of shoes, especially for women. Most buyers recommend this company for its best-seller styles and elegant designs.
It's an old company that manufactures almost all types of shoes. The company has a separate team of expert designers to create unique shoe patterns.
This company has three advanced production lines. It can produce shoes in bulk according to the customer's needs.
No matter what kind of shoes you need, this company can deliver top-notch results. Here you can expect low to competitive prices of shoes. What's more, many buyers recommend this supplier for on-time delivery.
Do you want to buy shoes at factory price? You can reach Adit shoes. This company has an excellent sales network spread worldwide. The company can also customize shoes according to your designs.
Do Wholesale Shoe Vendors in China Have MOQ Restrictions?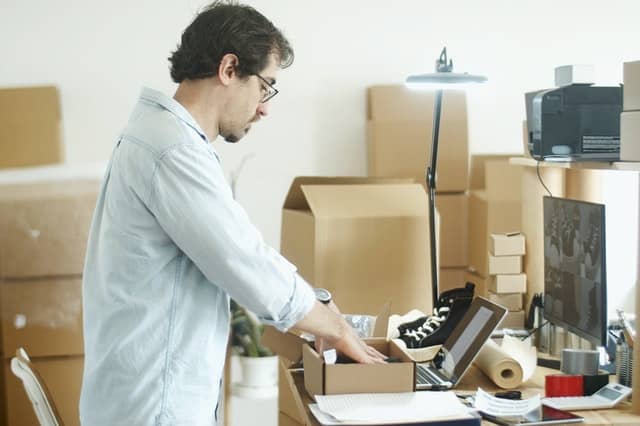 Yes, most of them do have MOQ restrictions. Minimum order quantity is the number of shoes you can order from a supplier. Thus, many shoe wholesale suppliers in China keep a minimum quantity policy to ensure bulk production into their factory.
The minimum order quantity may range from 1000 pairs to 2000. But this number can also differ from one supplier to another
The MOQ for the branded shoes can be the highest. It may range between 2000 pairs to 3000 pairs.
Minimum order quantity applies to the colors you want to buy as well as the model. The MOQ for shoe colors ranges between 500 pairs and 1000 pairs.
MOQ also applies when buying different sizes of shoes and the number of pairs per size. The MOQ for shoe sizes ranges from 250 pairs to 500 pairs.
As a result, many small businesses opt to use traders because they offer lower volumes regarding MOQ. Ordering low volume is disadvantageous because it can exclude the option for customized shoes.
How to Negotiate Prices in the China Shoes Market?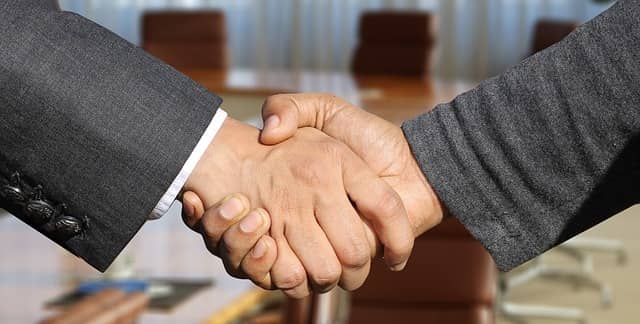 Negotiating the prices with your shoe supplier puts your negotiation skills to the test.
Before settling on a supplier to make negotiations with, you need to know how many of them are ready to negotiate the cost. Research well and even contact them so that you can narrow it down to one or a few.
Below are some of the negotiation skills you can apply when negotiating for lower prices.
#1. Do Not Compromise on Communication
Always start and maintain reliable communications to help build rapport with your supplier. Be attentive and know what you want. Be professional, start well, and do not be rude at any point, even if you disagree.
Good communication is a supplement of good preparation from prior research.
#2. Research the Actual Costs of the Shoes
Try to know the original cost of the type of shoes you are trying to buy. It will give you confidence and an idea of what to ask for during the initial talk.
Likewise, it also gives you an idea of how much room you have for negotiation.
#3. Quote Other Supplier Prices
After you have researched prices from different suppliers, choose a few. You can compare their prices to narrow down a list of the best shoe suppliers.
It is a good idea because it means the supplier will realize you are well informed. If your chosen supplier doesn't want to lose you to others, they will comply.
#4. Prepare Your Negotiation Data
It is another excellent way to win your negotiations. After doing your research, prepare data and list all other suppliers. For each supplier, list their similar shoe products and their prices.
Having this kind of data preparation helps to choose a reliable supplier without compromising on quality. It will also put you in the driver's seat of your negotiations.
#5. Present Yourself as a Big Buyer of Their Dream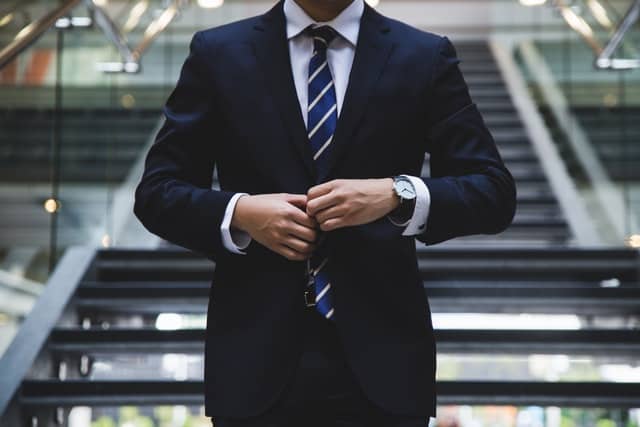 Never go to the negotiations with your suppliers with a low mentality. Always go big and hold your head up high. Starting low will make your suppliers lose interest fast, and you will lose the chance to get the best deals.
Lying is wrong, but there are good lies too. Most suppliers are likely to stop engaging you once they find out you are not a big player.
#6. Show the Least Interest in the Product
Most suppliers will want to show you how great their products are in the market. And despite the prices, they will not let you go when you seem less interested.
They want to win your trust for their products, and this is where you get the chance to win.
Showing too much interest to the supplier will display some desperation. As a result, it will allow the supplier to exploit you.
#7. Be Firm and Persistent With Your Negotiations
Showing firmness does not mean being harsh, rude, or disrespectful. It means you have a stand and you know what you want.
Do not be shy to point out that you are worth a customer to keep for long-term business. It will gain your trust with your shoe supplier. It's a sign of confidence in what you do.
#8. Be Ready to Walk Away
Being ready to leave the negotiations shows some form of disinterest. It can, in return, create room for pardon. The supplier may not want to lose on a big catch, so they will try to win you back. Take this opportunity to get the best deal.
Showing the supplier that you are desperate to buy from them will give them a chance to win. Avoid it!
How to Make the Payment of Shoe Vendors in China?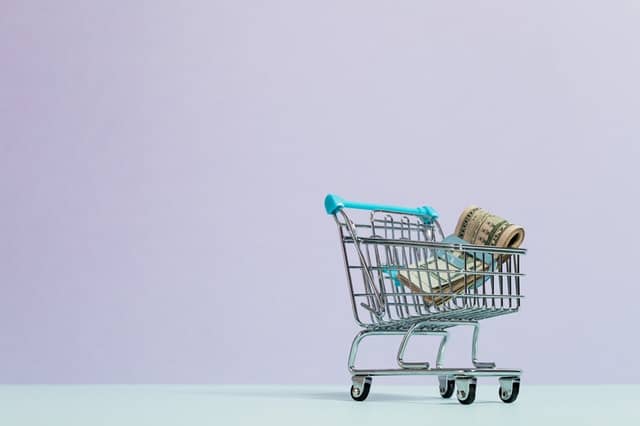 Most shoe suppliers work online. They receive orders and make negotiations online. It means you will have to use the online payment methods to pay for your shoes as well as for shipping.
It's always advisable to pay your shoe vendors in a set of milestones. Here are some payments you can use to pay for your wholesale shoes in china.
#1. Paying With Cash
If you are physically present at the supplier's place, then you can opt for cash. It's one of the easiest but rarely used methods of payment. That's because of safety, especially when dealing with huge transactions.
#2. Wise Mode of Payment
You can consider Wise, especially when you are doing frequent transfers to suppliers. The transfers are not complex and fast. After signup, you make your payment in your local currency. The supplier will receive in their currency.
#3. International Wire Transfer
International wire transfer is the most commonly used and accepted by Chinese suppliers. But like when you are using cash, the exchange costs are on you. Even if it's the most common payment model, it's costly to you as the buyer.
#4. Escrow
Escrow mode of payment works with a third party making it safer to use. You will have to pay the supplier before they deliver your cargo. But the funds do not go directly to the supplier.
A third party holds the funds until you receive your goods, and then they release the funds to the supplier upon your approval.
The third-party idea is suitable for both you and the supplier because it reduces the risk of losses. Alibaba offers you the option of using Alipay Escrow. Escrow is convenient for small transactions.
#5. Debit and Credit Cards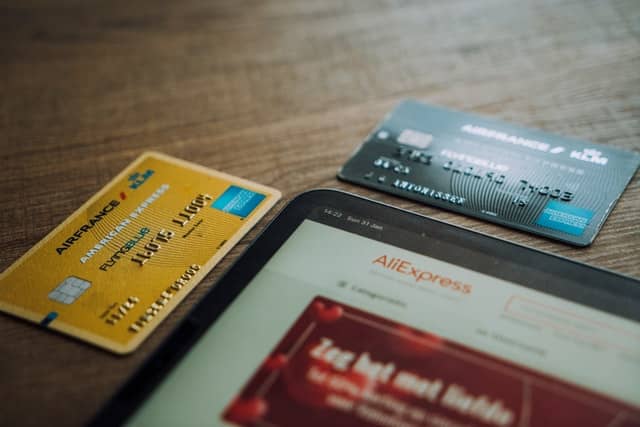 Some suppliers who have advanced technology accept card payments. The risk is low but costly to the suppliers who may pass the costs down to you. Card payments are pretty costly, and some fraudsters take advantage of the method.
It's easy for fraudsters to deceive suppliers through this method of payment. Thus, many shoe suppliers may avoid this method.
#6. PayPal
Well, PayPal is a method not much preferred by suppliers because it is costly. PayPal transaction fees are pretty high, and so most suppliers do not prefer it.
#7. Western Union
Western Union might be okay to some suppliers but not one of the safest methods. That's because it's also an easy target to fraudsters.
Tracing a transaction made on western union can be hectic and fruitless. Thus keep it as an option, but do not rely so much on this method of payment.
#8. Letter of Credit
Well, a letter of credit is ideal when making large payments to Chinese suppliers. Letter of credit is also one of the safest payment methods as there are no risks for both you and the shoe supplier.
Which Documents Will You Need During Wholesale Shoes Import from China?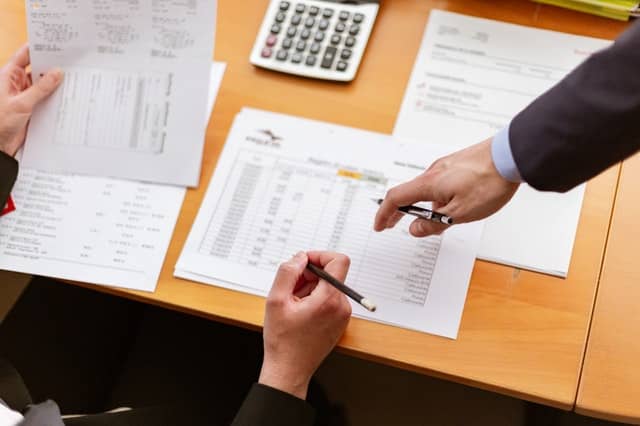 Documentation is always a crucial thing when it comes to importing and exporting shoes. Below are the documents you need for you to import shoes in bulk from China.
#1. An Insurance Certificate
The certificate protects your goods against loss and damage during importation.
#2. An Inspection Certificate
The company that inspects your shoes will issue the certificate. It is to show that your shoes are of standard quality for importation.
#3. Packing List
A packing list shows the number of items you are shipping. Besides, it also includes the weight, amount, and size.
#4. Certificate of Origin
The certificate of origin shows the manufacturer of the shoes imported.
#5. Commercial Invoice
A commercial invoice serves as proof of sale. Thus, it contains the price, name, and quantity of the shipment. The shoe supplier issues it.
#6. Pro Forma Invoice
It is a trade document that describes the products purchased and the costs. The exporter prepares and issues the pro form invoice.
#7. Sales Contract
The contract keeps a record between the supplier and the buyer. In short, it's an agreement document between you and the supplier. It keeps a record of transactions that happen between the buyer and the supplier.
#8. Bill of Lading
The carrier is the one who prepares and issues the bill of lading document. It outlines the shipment process information. It also serves as the receipt of goods shipped.
How to Ship Bulk Shoes from China?
There are four main ways to ship your shoes from china. The four ways are as below.
#1. Airfreight
When you need to receive your shoe urgently, then use airfreight. The shoe delivery will be fast, but the cost will be higher.
#2. Shipping by Sea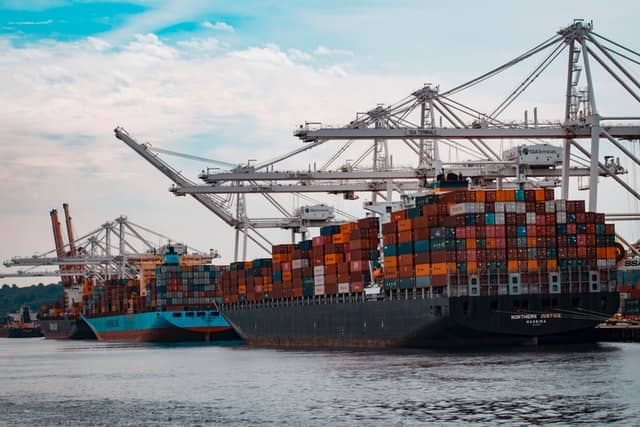 It is the slowest shipping method. But it is also the most commonly used method. Sea shipping is affordable and allows you to ship large quantities of cargo.
#3. Shipping by Road
Road transport is faster than sea shipping. It's also cheaper than air freight. However, road transport is not convenient to all countries shipping from china.
Only countries that share a road transport network with China can benefit from this method.
#4. Shipping by Rail
You can substitute Rail shipping for sea shipping. Rail shipping is faster than sea shipping and can also transport bulky goods.
But rail transport is also limited to few countries. Countries that share the rail transport networks with China can benefit.
How Long Does It Take to Get Shoe Delivery From China?
If you are using air freight, expect your goods in 2-3 days. Using sea shipping takes longer, and so you can expect your goods from 2 to 4 weeks.
But, delivery can delay due to many other factors. Documentation mistakes can delay your shipment as well as bad weather conditions. Likewise, public holidays can delay your shipment because most companies don't work on public holidays.
Why Do You Need a Dropshipping Agent in the China Shoes Wholesale Market?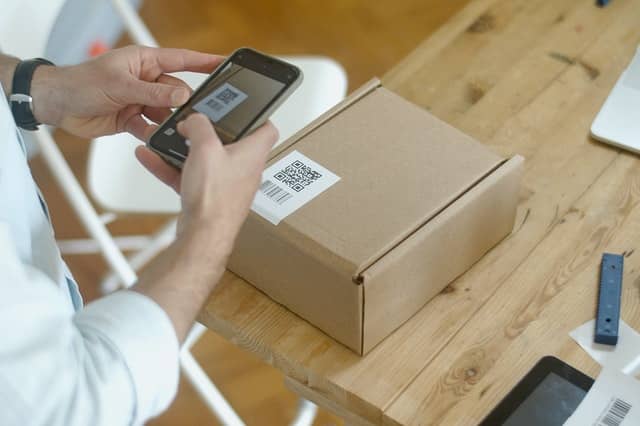 If you are new, you may consider using a dropshipping agent because it's less risky. Dropshipping is also good with small capital, and it will do all the work for you.
All you need to do is send a list of the shoes you need, and we will purchase and stock them for you. We will also ship the shoes on your behalf.
Our services are most convenient when you are busy or do not want to go through lengthy processes. It is helpful because you will not need to pay for the warehouse or packing.
Here, you will not have to worry about the supplier or shipping agency.
What's more, getting our services will reduce the probability of you getting scammed. That's because we have gained a lot of experience over the years to maneuver well in the shoe importing and exporting business.
Like said above, the language barrier will not be an issue, especially during negotiations.
It can be tiresome to navigate through the market and get all you need. We will help you navigate through the market. That makes it easier to get all the shoe varieties you need.
Final Thoughts!
Generally, buying shoes wholesale from the Chinese market has been the better option. The Chinese shoe market is convenient for both start-ups and old businesses.
The Chinese shoe market has been a major global supplier of all types of shoes for years.
You must do thorough research before buying and importing your shoes. Researching is a significant key to land the best deals in the market.
There are pretty many shoe suppliers available in China. Take your time and identify what you need.
However, mistakes are inevitable sometimes but costly. Thus, avoid scammers, and if necessary, try using pro-services offered by experts if you are new.