Temu (pronounced "Tee Moo") is a B2C online platform developed by the same entity that runs Pinduoduo, a Chinese eCommerce marketplace.
It's barely been a year since it entered the US eCommerce scene.
Surprisingly, Temu caught the public's attention quite quickly.
By quickly, we mean the Temu app was skyrocketing in the charts within 2 weeks of its release.
As of March 2023, the app has 10+ million downloads on the Play Store, which is huge.
So, what's the big deal about Temu? Why is it popular all of a sudden and what's in it for dropshippers?
If these are the questions popping up in your mind, then keep reading as we answer everything about Temu dropshipping.
Let's get started!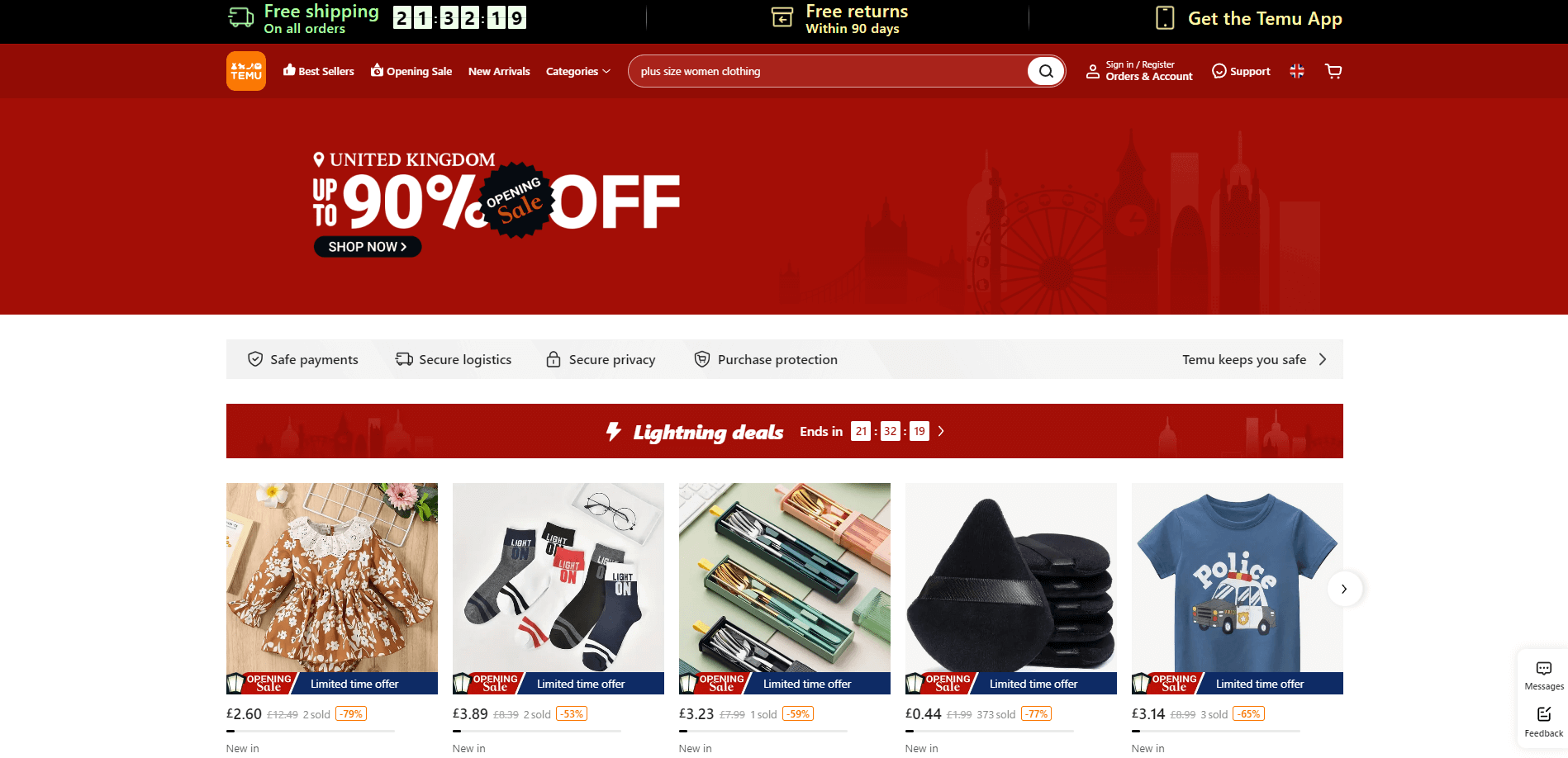 What Is Temu?
Owned by PDD Holdings, Temu is a Boston-based online marketplace offering various products at unbelievably low prices.
With the Western consumer set as its target, Temu brings products of almost every niche to the table.
It has electronics, toys, kitchen accessories, clothing, eyewear, footwear, and pretty much everything you'd buy for your daily life from a store.
The core specialty of Temu is its exorbitantly low prices, which is nothing new for a marketplace with mostly Chinese suppliers.
So what sets Temu apart from other similar marketplaces? Temu managed to reach a Western audience, while most other Chinese platforms did not.
Top that off with products rarely going above the $10 bar, and you have an app outracing Amazon within 1 year of its advent.
Much like Chinese marketplaces, Temu's sellers are wholesalers and manufacturers offering products directly to consumers.
With no middlemen in the chain and low manufacturing costs in China, this is how Temu is delivering products at very low prices.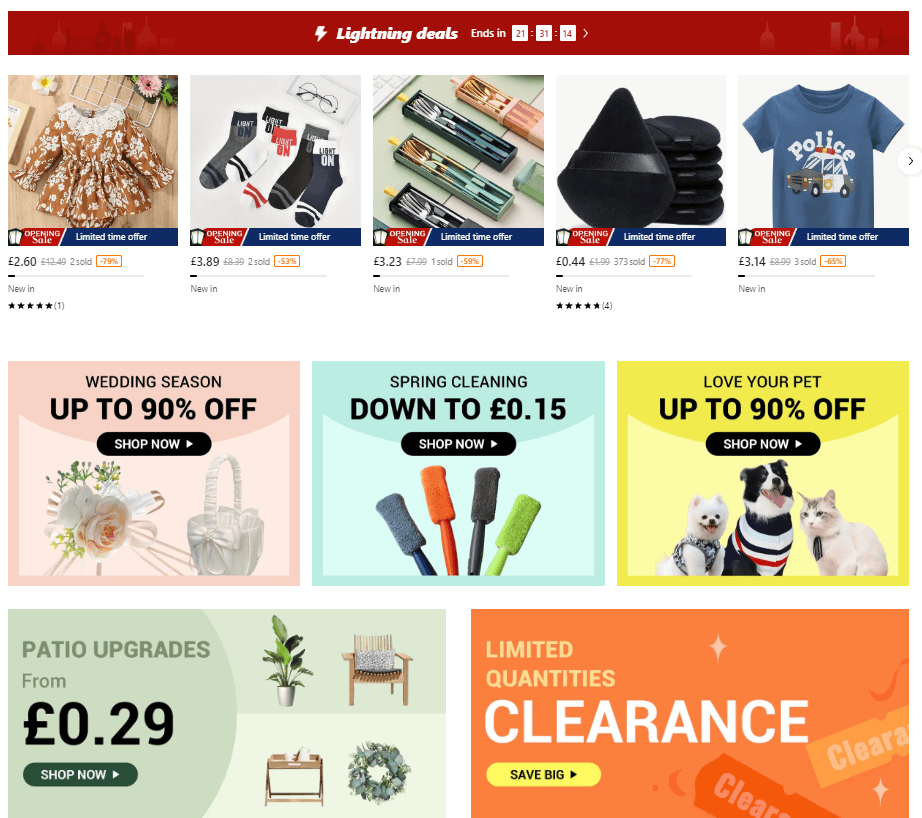 Pros of Using Temu
Temu hasn't been in the eCommerce world for too long. But even then, it's rapidly growing in popularity. Let's discuss some perks the marketplace offers.
Extremely Low Prices
What makes Temu special is the prices it offers on its products. Users often get rightfully curious if the platform is a scam after looking at the price tags.
But that's only possible because they've taken middlemen out of the equation. You'll mostly find wholesalers and manufacturers on the site.
If Temu can manage to sustain its product quality as well, it just might be up there with eCommerce giants such as AliExpress, and Amazon in the near future.
Massive Variety
Customers are often drawn to the convenience of finding everything they need in one place, and that's exactly what Temu offers.
Whether it's a brush for the bathroom or a pair of gym shoes, Temu's extensive catalog has it all.
With no specific niche in mind, the platform has the potential to expand even further, attracting a worldwide audience and driving its growth.
User-Friendly
Temu's website and app are both user-friendly. Not only is it easy to navigate, but it's also easy on the eyes.
The platform has a light theme and offers various sorting features to help you find the best product.
Their listings have the number of sales displayed next to the product's price, which is quite helpful in filtering quality products.
Although Temu's interface can be improved, it's nothing that you'd back away from on your first visit.
Offers Significant Discounts
Temu consistently offers exclusive discounts on its site to reel in more customers.
Aside from Mother's Day specials and spin-the-wheel opportunities, Temu's already low prices are further sweetened with occasional flat 99% off deals, which make products practically free.
With these enticing promotional offers appearing regularly, it's no surprise that customers are inclined to visit the platform on a regular basis.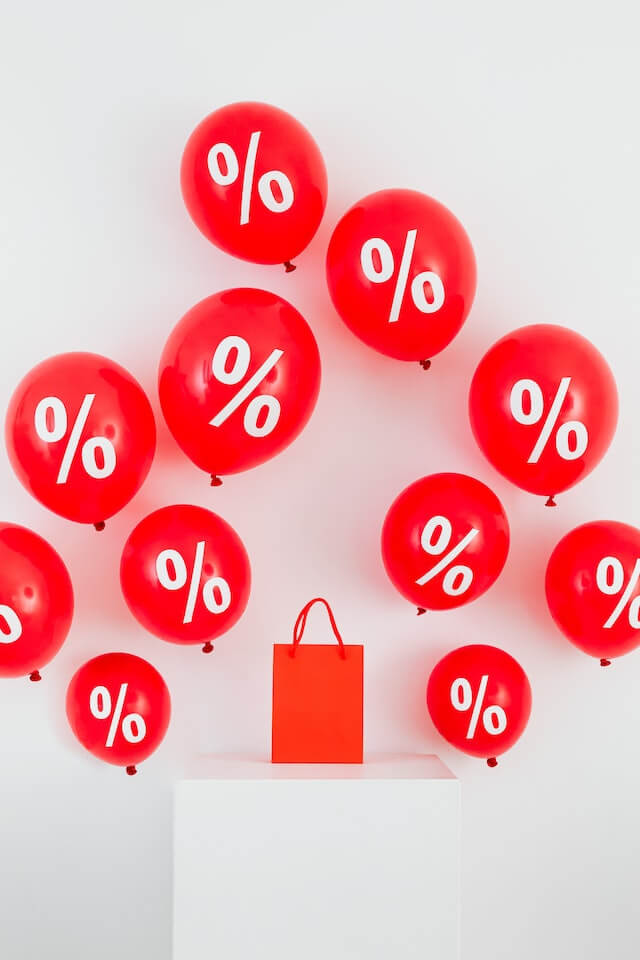 Reasonable Policies
Another thing that makes Temu stand out is its fair buyer and seller policies.
Whether it's refunds or shipping, Temu does no injustice to either its merchants or customers.
In fact, Temu's return policy allows you to return a product even after 90 days of purchasing it.
After 3 months of product testing, a customer has the right to return the product and receive the full amount they paid.
Not to mention the fact they offer free shipping on orders over $129.
Cons of Using Temu
Unfortunately, like every other eCommerce marketplace, Temu also has its fair share of drawbacks. So let's discuss some of its biggest cons.
Not Always the Best Quality
Unfortunately, Temu still has a long way to go regarding quality control.
Although the platform offers various ways of ensuring buyer protection, users receiving low-quality products is a well-known issue in Temu.
User reviews also indicate products on Temu are not always of the highest quality.
Others may argue that with this price tag, expecting high quality is silliness. Regardless, it's a known issue so being cautious of what you order from Temu is key.
Shipping Takes Ages
Temu sometimes fails to deliver products within their promised window.
Some users have reported shipping times taking up to a month, despite Temu's average shipping time being 2 weeks.
This is a known issue in Temu's logistic services. Perhaps they are yet to figure out how to reach their customers before the clock ticks too far.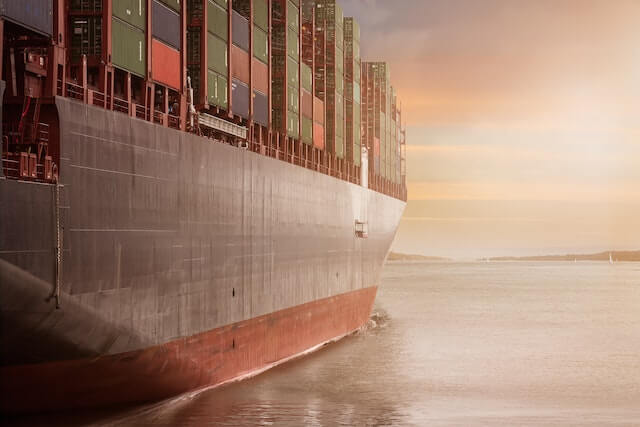 Poor Customer Service
While Temu does offer 24/7 customer support, customers often have less-than-ideal experiences with their support team.
Reports suggest that their support team is sometimes unresponsive or slow in addressing customer queries and issues.
It's worth noting that poor customer service can be detrimental to any business.
We hope that Temu takes the necessary steps to work on these problems and provides timely and efficient support to its customers.
Can You Dropship with Temu?
So, here comes the million-dollar question, can you dropship with Temu?
Yes, you can dropship with Temu. However, you have to use Temu's product packaging. This means you can't maintain your own identity, since the customer will know Temu is the main supplier.
If you're familiar with how dropshipping works, you can figure out why your customers won't like seeing Temu's name on the package they receive.
So unless there's a way to work around this, we don't see Temu being a viable platform for dropshippers.
You cannot bind Temu's sellers to secure the products in your packaging either since they must follow Temu's rules.
So, when is dropshipping from Temu profitable? Possibly when you're looking to make a short-term profit from an audience unaware of Temu.
Until you find that audience, you'll have to wait until Temu makes itself dropshipper-friendly.
To summarize, dropshipping on Temu is possible but just not recommended at all.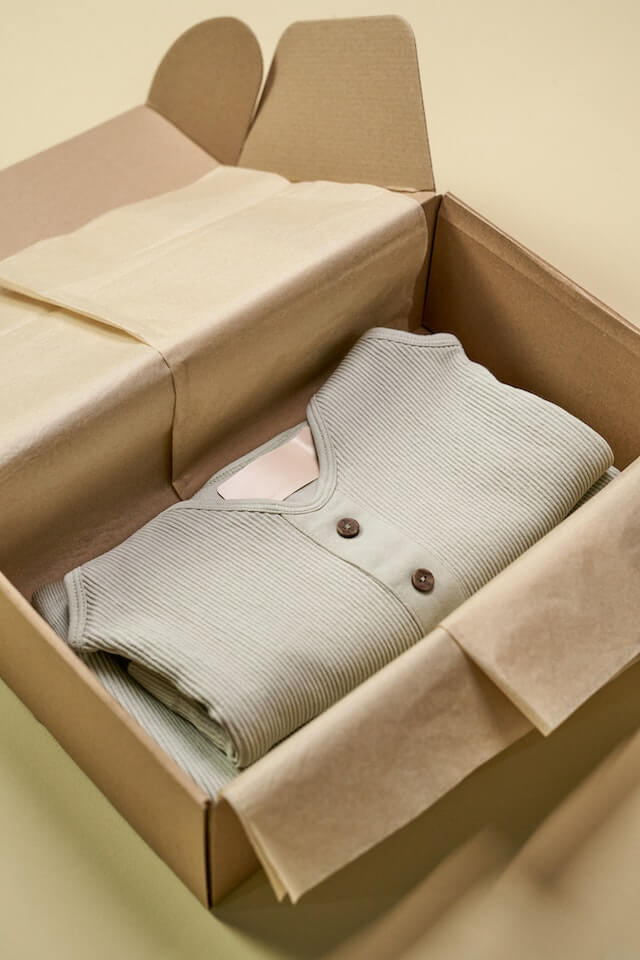 How Does Temu Affect the Dropshipping Industry?
Temu is revolutionizing the way Western consumers access Chinese products by offering them at wholesale rates.
This move has earned Temu significant attention, and experts predict that the platform will substantially impact the dropshipping industry in the coming years.
Unfortunately, this impact is expected to be negative since the dropshipping industry relies on middlemen connecting consumers to manufacturers and making a profit in the process.
Temu's Direct-to-Consumer model makes it a formidable competitor to traditional dropshippers.
However, it's worth noting that Temu is not the first or the last threat to the dropshipping industry.
Despite biting into the average dropshipper's income, the industry is set to reach new heights in the years to come, and its demise is not expected anytime soon following Temu's emergence.
In conclusion, while Temu's arrival may shake up the dropshipping industry, it's unlikely to replace it entirely.
The dropshipping model will likely evolve to adapt to the new competition posed by Temu, ensuring that the industry remains a viable business model for years to come.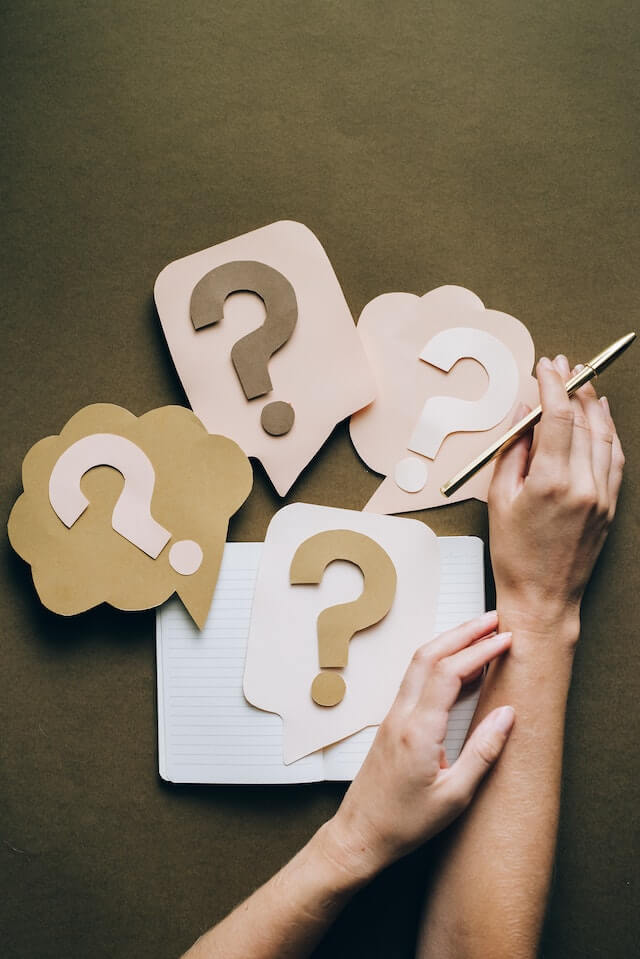 What Should Sellers Do to Compete with Temu?
Temu isn't the catastrophic asteroid that will wipe out all dropshippers.
However, it still poses a threat to the industry. So, what exactly is this threat, and what are the chances of traditional dropshippers standing up to it?
Fortunately, there are a few measures that dropshippers can take to counter the impact of Temu on the industry.
1) Focus on Building an Identity
Temu aims to provide affordable mainstream items to its customers. But relying solely on this approach may not be sustainable for the business in the long run.
You can't expect to build a loyal customer base by offering competitive prices alone. Customers will jump ship the moment Temu fails to deliver the expected value.
But if you can build a brand as a dropshipper, you're securing yourself a long-term customer, who will always buy from you regardless of the price.
Don't forget that the modern-day customer loves cheap prices, but they love branded products more.
2) Offer What Temu Does Not
If you've figured that Temu is a threat to your dropshipping business, see what makes them better, and try catching up.
Or better yet, see where Temu lacks and offer the customer what Temu does not. We've briefly discussed Temu's drawbacks above.
One of its weaknesses is customer support. Temu fails to care for its customers as it should and fails in living up to its word.
In this age, businesses simply thrive by maintaining top-notch customer support. If dropshippers can gain the upper hand on this, they'll probably have the customers on their side.
3) Bring Quality to the Table
Quality is another key component where you'll find Temu lacking. It's not just for Temu, it's for every competitor who charges less than usual for a product.
The products Temu offers its customers are not always up to the mark. Not only are they of substandard quality, but they're often defective.
Once the customer finds this out, their loyalty and trust in Temu will decline.
That's where dropshippers come into the picture. Offering quality products might just be what you need to compete against Temu.
Of course, there will be a price difference, but that's just normal when comparing two same products of different quality.
4) Don't End up Sacrificing Your Profit
Resellers often think that sacrificing a portion of their profit is the only way to outcompete the competition. This is far from the truth.
Temu is offering products at heavily discounted prices just to get their name out. So the chances of winning a price war against them are almost non-existent.
Instead, if you want to outcompete Temu, then among other things, you should focus on building a recognizable brand and delivering quality products.
There will always be a fraction of people running after the cheapest product in the market.
Just don't let that small fraction dictate what profit margins you should set. The majority of buyers will always prioritize quality over price.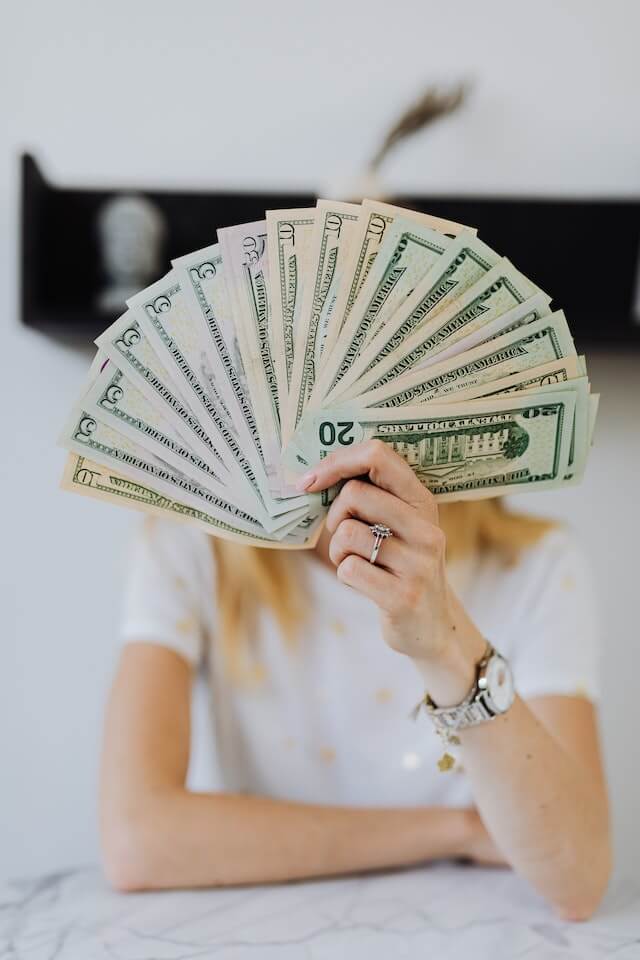 FAQs about Temu
Is Temu Legit?
Temu's user reviews have indicated the platform is indeed legit and safe to use.
All of the promotions, discounts, offers, and gifts you'll see on Temu indeed work and are not just a way to lure customers.
But just a heads up, the products offered on the site are not always of the best quality.
Why Is Temu So Cheap?
Temu incorporates a Direct-to-Consumer eCommerce strategy to bring the lowest prices to its customers.
Its parent company PDD Holdings has also heavily invested in the marketplace, which is why profit generation is not Temu's primary objective as of now.
For now, the site only boards suppliers that offer the lowest price, this lets Temu even compete against other Chinese platforms known for inexpensive products, such as AliExpress.
Is Temu Located in China?
Temu, LLC is an American-based marketplace but is often referred to as a Chinese company since it's an off-shoot of Pinduoduo (a Chinese marketplace) and has mostly Chinese suppliers.
The headquarters of Temu is located in Boston, Massachusetts and its areas of coverage include America, Australia, and Europe.
Does Temu Accept Paypal?
Yes, Temu accepts payments made via PayPal. It also accepts a wide variety of other payment methods, such as PayPal, Visa, Mastercard, Apple Pay, Google Pay, and Cash App.
The platform has teamed up with mainstream payment fulfillment companies to make the process as easy as possible for its users.
Final Thoughts
Temu's growth rate in one year indicates it's here to stay. Not to mention the fact a massive investment backs it up.
The marketplace is like a rising tide for the dropshipping industry.
But there's nothing to worry about because it's just one threat among many others.
Temu will not lead to the end of dropshipping, but it will likely wipe out low-quality dropshippers.
On the other hand, those who are committed to growing and building a brand will reach greater heights.
So if you have a plan in mind, then it's time to set it in motion by finding a supplier that offers private labeling solutions.
Fortunately, this is where NicheDropshipping comes in. Our expert agents can help you source your desired products with customized specs and packaging.
All you have to do is submit a sourcing request and we'll take care of the rest!