China is famous for having many production plants, including sunglasses companies. Thus, wholesalers prefer to buy sunglasses from Chinese factories. Besides, they get so much convenience throughout the buying process.
In today's guide, we are going to cover all aspects of buying sunglasses from China. Where can you find quality sunglasses in China? Who are the top Chinese sunglasses suppliers? And much more!
So, if you want to buy wholesale sunglasses from China, this FAQ guide will be more helpful.
Check out our tips and tricks to buy wholesale sunglasses from China.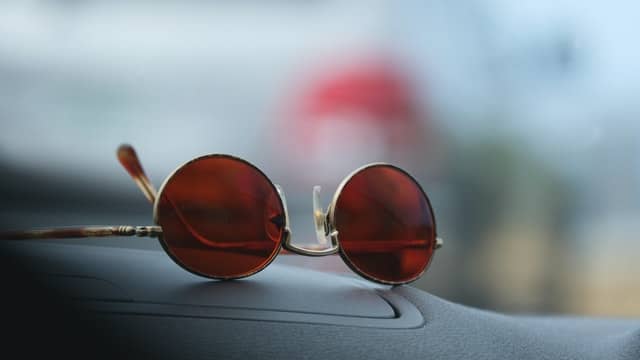 Why Import Wholesale Sunglasses from China?
It seems like a genuine question. Why should someone consider importing wholesale sunglasses from China?
Well, that's because of the convenience of making bulk orders. Also, the prices of sunglasses are lower for wholesale buyers. Moreover, you get to choose from a variety of sunglasses patterns.
Here are more reasons why you consider China as the place to buy your sunglasses.
1. Amazing Quality!
Everyone wants to own good-quality sunglasses for function, style, or aesthetic needs. Thus, Chinese companies produce high-quality sunglasses for worldwide customers.
If you deal with a reputable company, you can get genuine pairs of sunglasses.
2. Many Suppliers of Sunglasses
China is the biggest platform to get wholesale sunglasses suppliers. Wholesalers buy sunglasses straight from the factory.
There are so many vital factors that influence your choice of sunglasses company. Thus, it will be wise to create a list of your requirements first. Compile everything that you need in a product. It can range from the price to the features and quantity.
After that, start your hunt for the right sunglasses supplier in the Chinese market. You will get many suppliers here. Besides, they will help you get the sunglasses according to your conditions.
3. Availability of Trendy Brands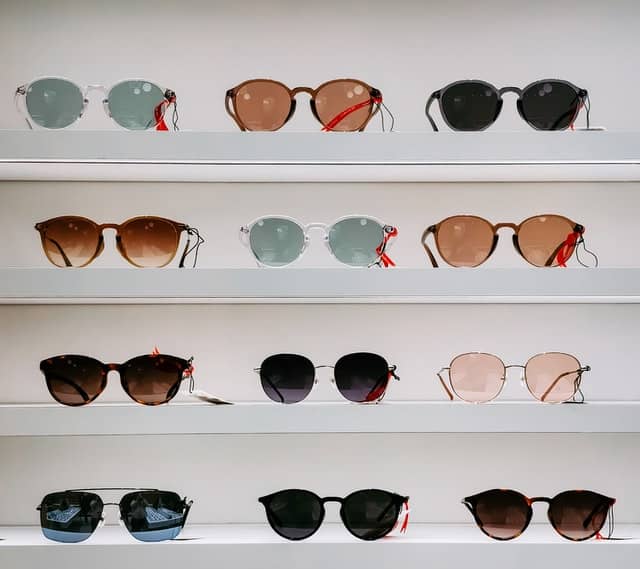 Here you can find high-fashion or popular sunglasses brands like Bolon. Besides, so many companies produce trending sunglasses in China. The rest of the world buys from here, and the reviews are fantastic.
What Are the Types of Sunglasses Available in China?
You might be buying wholesale sunglasses for reselling purposes. Thus, before making your order, it is crucial to know different sunglasses available in China.
For better insight, you can divide them into four broad categories.
1. Sunglasses for Special Use
Some particular tasks need unique sunglasses for function and comfort.
For instance, drivers need a good pair of sunglasses for clarity. Pilots, because of their job, need unique sunglasses for UV protection.
Likewise, athletes need impact-resistant ones for eye safety. Welders, builders, and workers, among others, need unique sunglasses too.
2. Sunglasses for Eye Protection
Many people use sunglasses to protect their eyes from intense sun rays. That's because it helps to prevent eye damage.
Moreover, it also protects the skin around the eyes from UV rays. People with dust allergies that affect their eyes can buy these sunglasses.
3. Fashion Sunglasses
Sunglasses date back to the 18th century. As a fashion statement, most people currently own them in dozens.
Designer sunglasses add style to your outfit. Moreover, different designs will give different looks.
4. Prescription Sunglasses
Eye health is essential for clearer and comfortable vision. If someone has a sight problem, getting the best prescription sunglasses goes a long way.
Depending on the different sight needs, you can order various prescription sunglasses. Besides, the supplier can design them to your details.
What Are Different Sunglasses Styles Available in China?
Now, let's check out the famous and top-selling styles of sunglasses.
1. Heart Sunglasses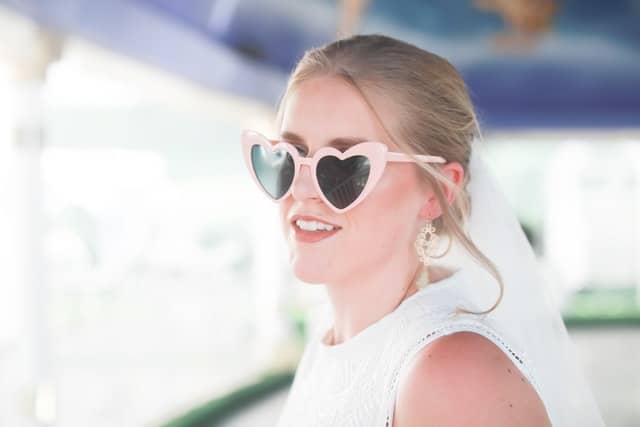 These sunglasses take a heart shape. Even so, their frames could be metal or plastic, depending on your needs. Most females prefer this vintage shape because it is chic and stylish.
2. Cat Eye Sunglasses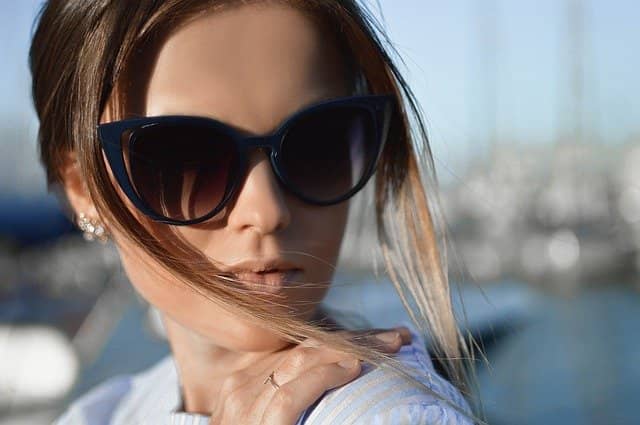 Cat-eye sunglasses are much popular these days. They have retro frames, and their angles are upswept. The majority have feminine vibes.
3. Wayfarer Sunglasses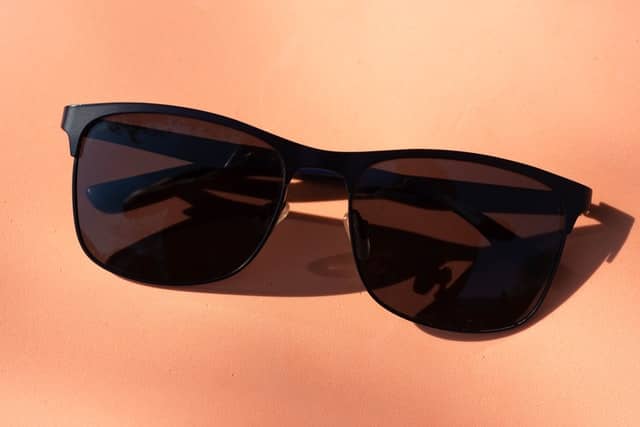 This design has a thicker frame in a trapezoid shape. Moreover, it is versatile and will fit any outfit and face shape.
4. Plastic Frame Sunglasses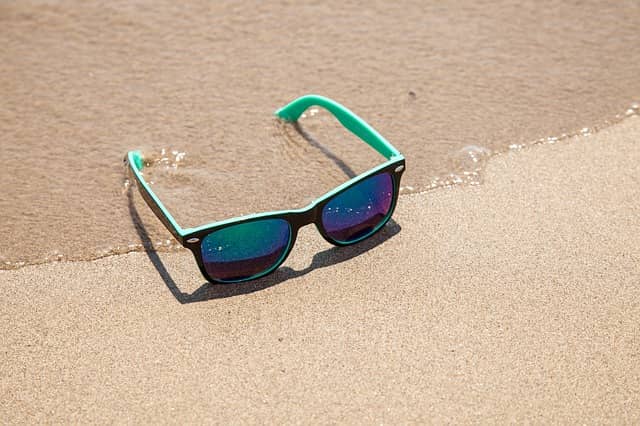 These are very popular in the worldwide market. Most sellers love these sunglasses for their higher demands and profit margins. Moreover, you can get them in rectangle, square, or round shapes.
5. Metal Frame Sunglasses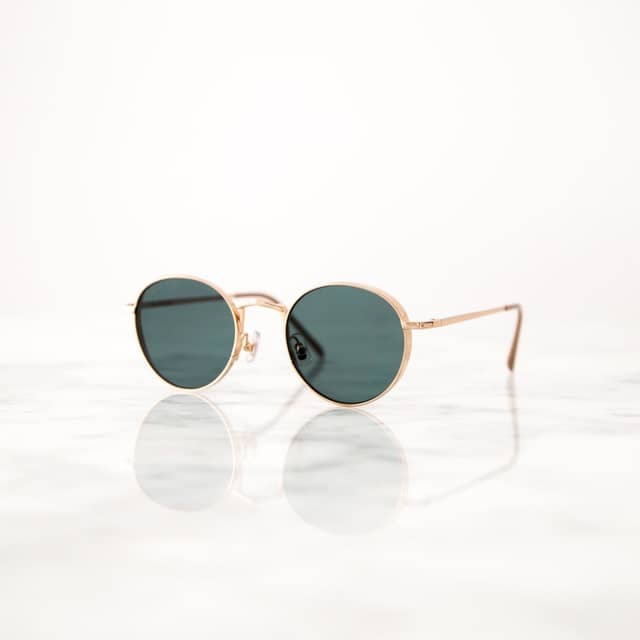 Metal frame sunglasses are a current masterwork. Especially those with good-quality metal are preferable. What's more, they last longer and are impact-resistant.
6. Round Sunglasses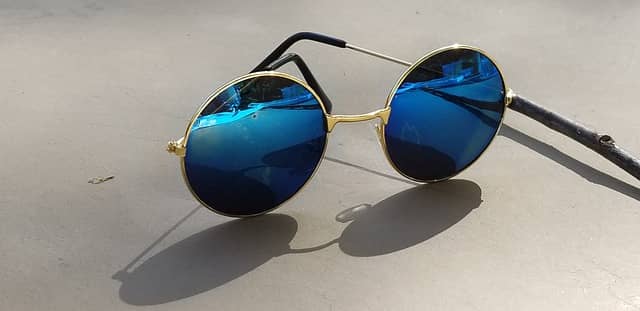 The 21st century has seen the mass production of round sunglasses. They are unisex and come in various colors for aesthetics.
Besides, you can get custom, fashion, and special-use sunglasses in round patterns.
7. One-Piece Sunglasses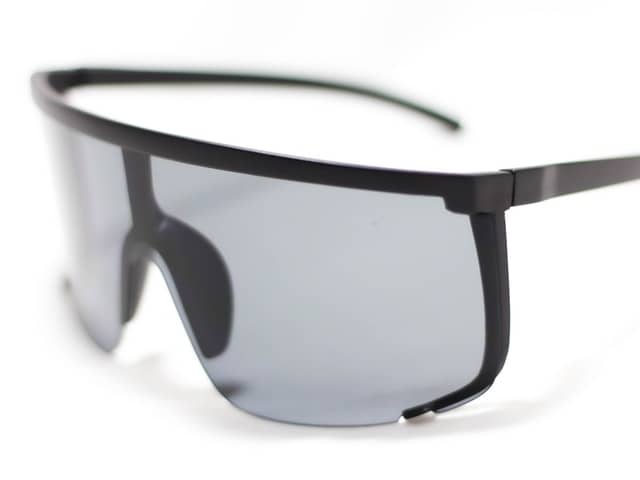 One-piece sunglasses are trendy nowadays. Their top p is flat, with the lens ps having semi-circles. Moreover, they can have metal or plastic frames.
8. Cycling Sunglasses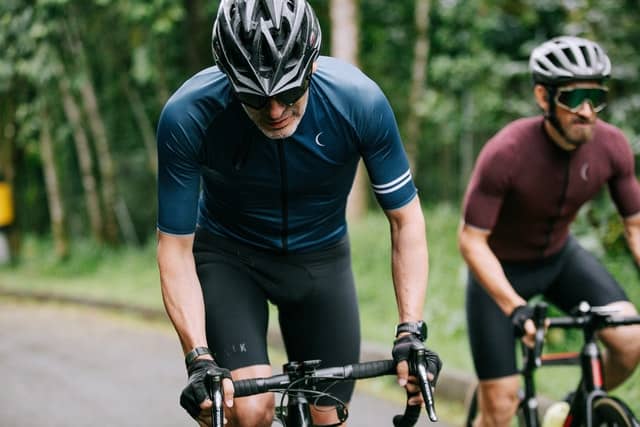 Cycling sunglasses fall under the special-use type of sunglasses. They are for cyclists and improve the clarity of things ahead. They also prevent too much sunlight from hitting your eyes.
9. Woman Sunglasses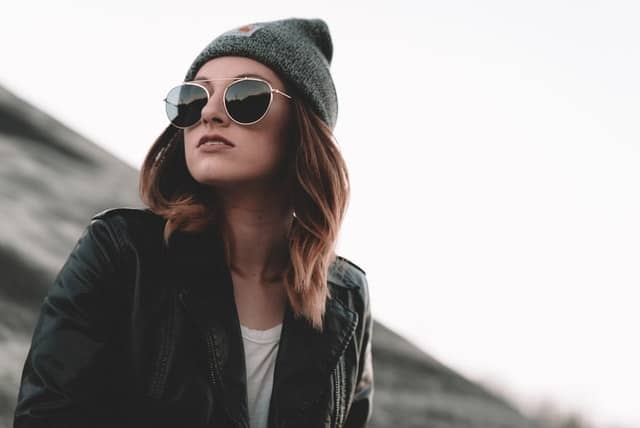 Women's sunglasses come with an exclusive feminine design. Moreover, their chic look separates them from the unisex and masculine types.
10. Kids Sunglasses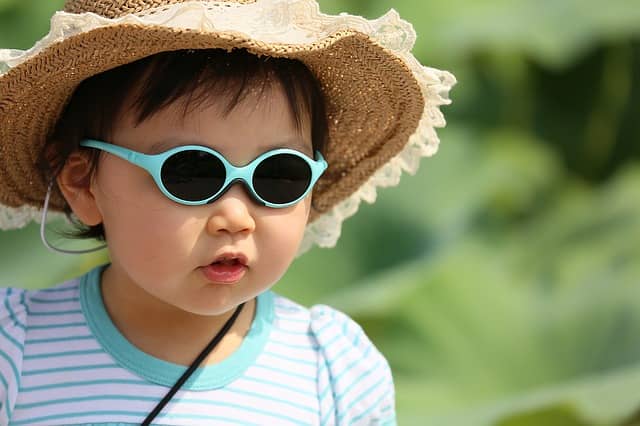 These sunglasses have unique designs for kids. They are in small sizes and come in colorful patterns, prints, and shapes to entice teenagers.
Almost all Chinese suppliers can offer these sunglasses upon request. But, if you want custom designs in sunglasses, you can discuss them with the chosen supplier.
What Are the Leading Sunglasses Brands Available in China?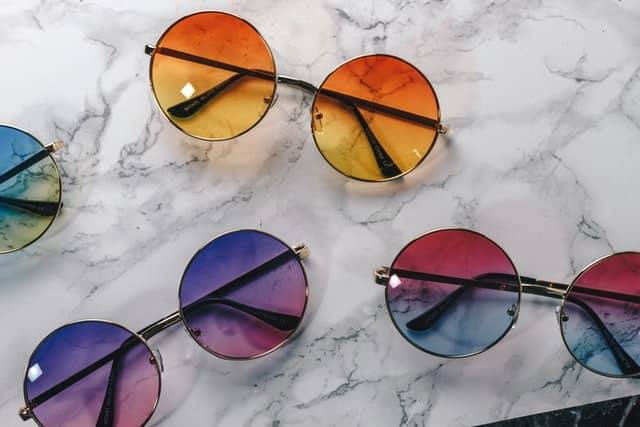 In this p, we will check out some leading sunglasses brands in China. You can buy quality sunglasses from them and feel safe during the transaction.
1. Bolon
Bolon started in 2009. This brand has its headquarters in Xiamen.
The company blends taste, texture, and quality when making its optical wear. What's more, its designs are leading in the market.
The company loves to follow the latest trends in the world. Thus, that makes its sunglasses collection top-of-the-list. You will find their sunglasses in hand-polished materials. Thus, it gives them a distinct look and elegance.
2. Han
Han is a company in Shanghai. The company has a few years of experience in the eyewear business.
Even so, this company has established itself into a brand. Moreover, the company collaborates with JD.com, TMall, and other e-commerce platforms to sell its products.
Indeed, this brand dominates youngsters. Fashion trends are what drives the company. It produces high-quality sunglasses that are safe for use by all means.
3. PRSR
PRSR started in 1992, with its headquarters in Zhejiang. The company is famous for its professional metallic eyewear.
Moreover, their other products include optical mirrors, sunglass plates, and TR90. It is one of the country's top-most sunglasses suppliers.
4. Parim
Parim is a company in Xiamen that started in 1992. Most people consider it an international brand of sunglasses.
Above all, this brand has a complete sense of fashion. That's why you will see many sunglasses patterns in their collection.
5. Mujosh
With headquarters in Chengdu, Mujosh has been in business since 2010. You will find its shops in almost all the shopping malls in China. Two years after setting up, the company had over 150 stores already.
This brand focuses on creating unique designs of sunglasses without compromising function and quality.
What Are the Top Marketplaces in China to Get Sunglasses?
You can consider buying sunglasses right from the Chinese marketplaces. These top marketplaces allow you to cross-check the quality before buying. In short, you can deal with the seller in person for guarantees.
So, here are a few crucial points to consider if you are planning to buy sunglasses in bulk from marketplaces.
1. Shenzhen Longgang Eyeglasses City
Most high-grade sunglasses are available here. The marketplace is full of big and small brands alike. What's more, you will find some designer sunglasses makers like Porsche, Channel, and Dior, among others.
2. Duqiao Wholesale Eyeglasses City
Not all brands are available here. But, the majority of tasks relating to sunglasses designing and making happen here. From coating to electro-plating, you can find all sunglass parts in this market.
3. Danyang Wholesale Eyeglasses Market
This wholesale market is near the train station in Danyang. Thus, it is a reputable sunglass market acknowledged by most buyers and sellers worldwide.
4. Panjiayuan Wholesale Eyeglasses City
This marketplace is in Beijing, China's capital city. You can get all types of sunglasses here. Besides, its unique location makes it accessible to almost all sunglasses brands in the country.
This marketplace gets massive sales because of the mass visitors that flock to the city.
5. Yiwu International Trade City
It is one of the most popular wholesale markets for sunglasses. A lot of resellers attest to buying their products from this market.
Here you will find more than 2500 showrooms of sunglasses. Moreover, you can also prefer this marketplace to buy sunglasses in bulk.
How to Import Sunglasses From China Online?
Importing sunglasses online from China is easy. When you know where to buy from and follow the correct procedures, things will become further easy.
Here are a few websites that you can use to get sunglasses suppliers.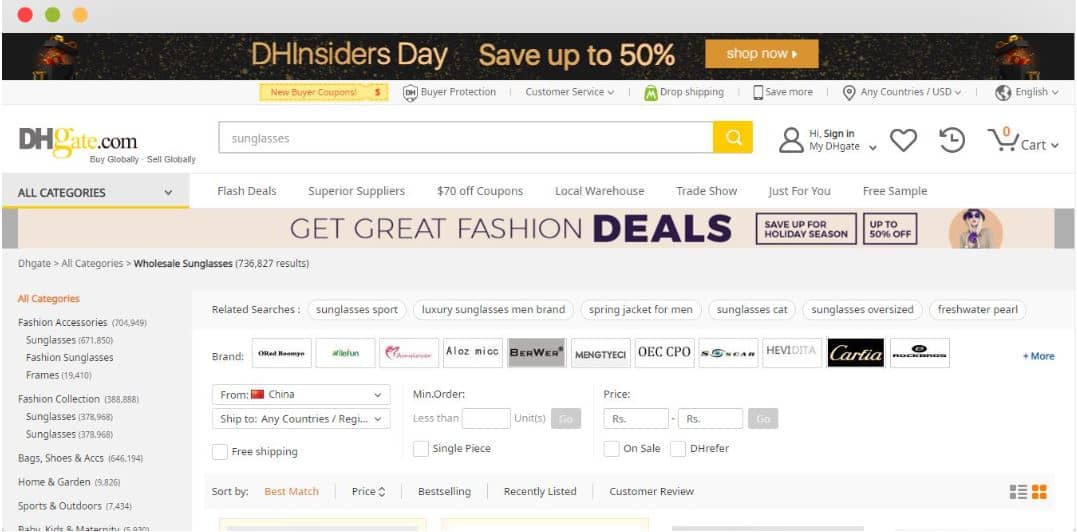 Dhgate is a Chinese e-commerce platform with headquarters in Beijing. It allows businesses to buy from each other and consumers to buy from businesses.
It is an excellent cross-border e-commerce platform. Here, you can buy high-quality sunglasses in bulk. Wholesalers worldwide can use it to buy any pattern of sunglasses for resale.
Alibaba is a big e-commerce platform with an easy-to-use interface. Most wholesalers import sunglasses from China through this site.
What's more, there is a buyer-seller protection mechanism to keep your transactions secure. Besides, it allows you to buy your sunglasses without any party risking a loss.
Moreover, you don't have to incur the shipping cost. You can buy your sunglasses from the platform and get a shipment to your location.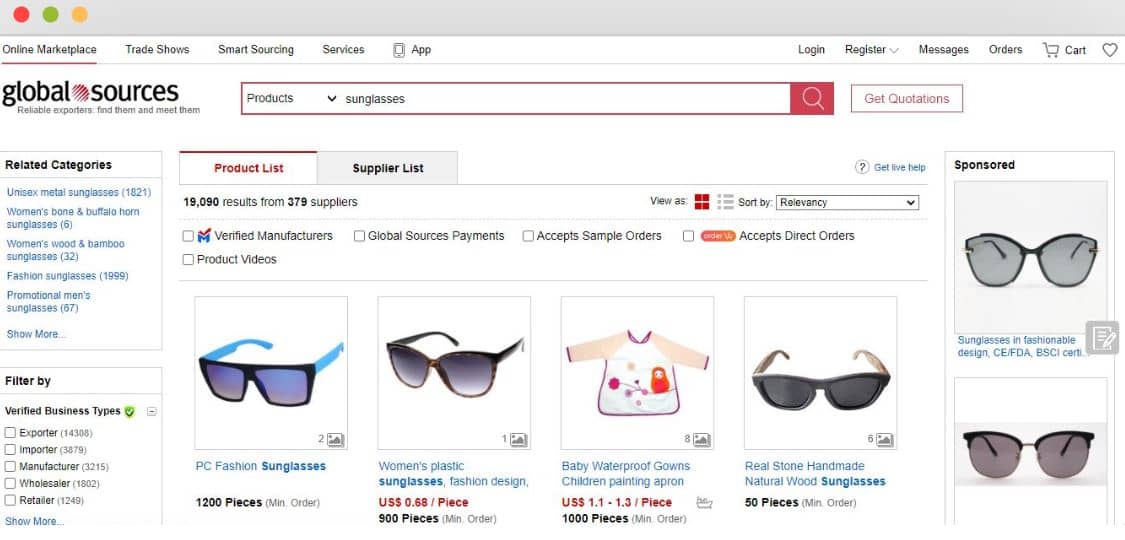 The Global Sources is in Hong Kong and is another B2B platform. It serves buyers of sunglasses and other goods both offline and online. Besides, there is a wide variety of sunglasses available on this platform.
Even though this platform is secure like Alibaba, you must follow the proper steps for placing your orders. You can buy as many pairs as you need and choose a preferred location for the delivery.
Which Are the Top Sunglasses Trade Shows in China to Find Trending Sunglasses?
Sunglasses trade shows are events held to congregate sunglass companies, designers, and buyers. In these shows, they also discuss and showcase the latest designs of eyewear. Here are a few you can check out.
1. Wenzhou Optics Fair (WOF)
WOF is a big event that allows companies to display their latest products. It includes lenses, sunglasses, frames, cases, and other optical accessories.
You can also find lens processing machines. The exhibition occurs in May. Thus, make sure you attend this event to meet reliable wholesale sunglass suppliers in China.
2. Shanghai International Optics Fair (SIOF)
SIOF is among the most prominent optical trade exhibitions that happen in China. Above all, they showcase eyewear and accessories suitable for the global market. The show happens at the World Expo Exhibition and Convention Centre in Shanghai.
3. China International Optics Fair (CIOF)
CIOF happens in Beijing. Here, they showcase sunglasses, lenses, spectacle frames, sun clips, and other eyewear items.
Moreover, many prominent brands from all over the world take part in this fair. It means your chances of getting a reliable sunglass supplier are high. So, make sure you give it a visit next time.
What Are the Top Chinese Sunglasses Suppliers?
Most Chinese sunglasses companies produce eyewear for the local and global market. A few top companies are reputable and worth mentioning.
Moreover, you can trust them for high-quality sunglasses at a reasonable price. Check out the top 4 companies below.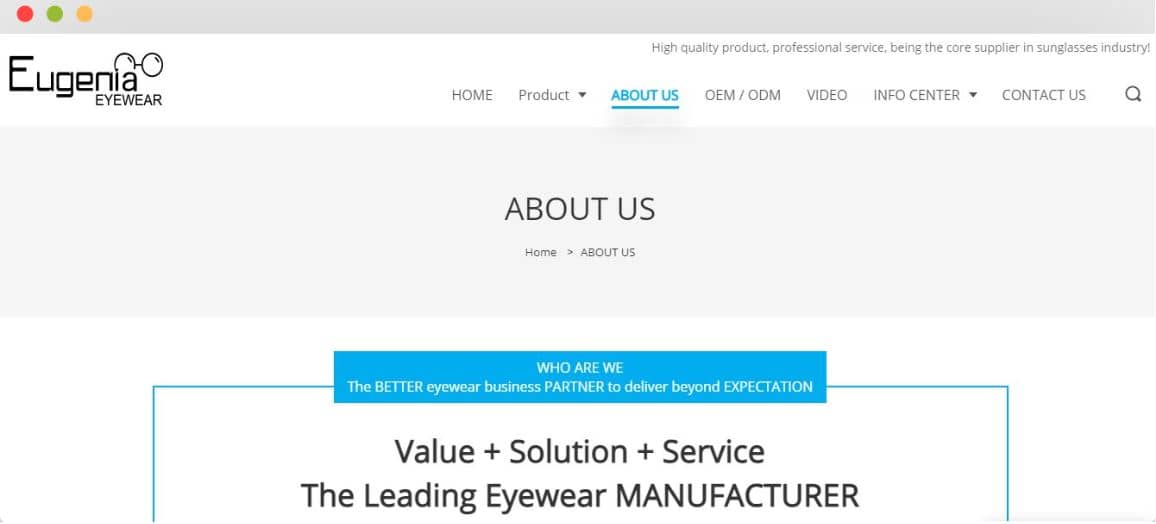 Eugenia Eyewear started in 2003 and is among the top suppliers of sunglasses in China and beyond. Do you want sunglasses frames in plastic, metal, or a blend of both? Then, this supplier gives so many to choose from their catalog.
The company's reputation has its roots in producing high-quality eyewear and accessories. Here's what you can buy from this company.
Repair kits
Lens cleaners
Eyeglass chains
Party glasses
Sunglasses
Reading glasses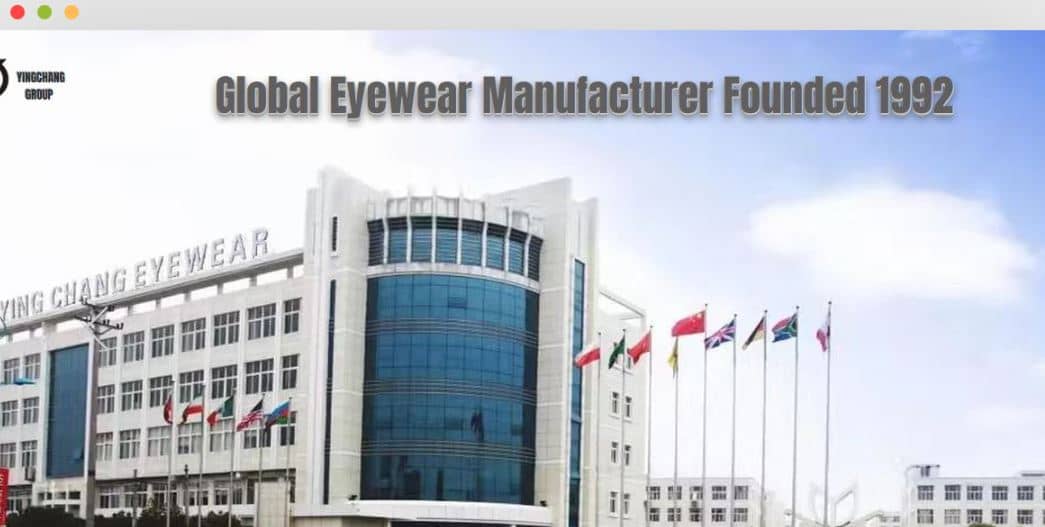 It is a part of the Yingchang Group. It designs, manufactures, distributes, and sells high-grade polarized sunglasses. See some of their popular products below.
Reading glasses
Optical frames
Blue-block glasses
Designer sunglasses
Accessories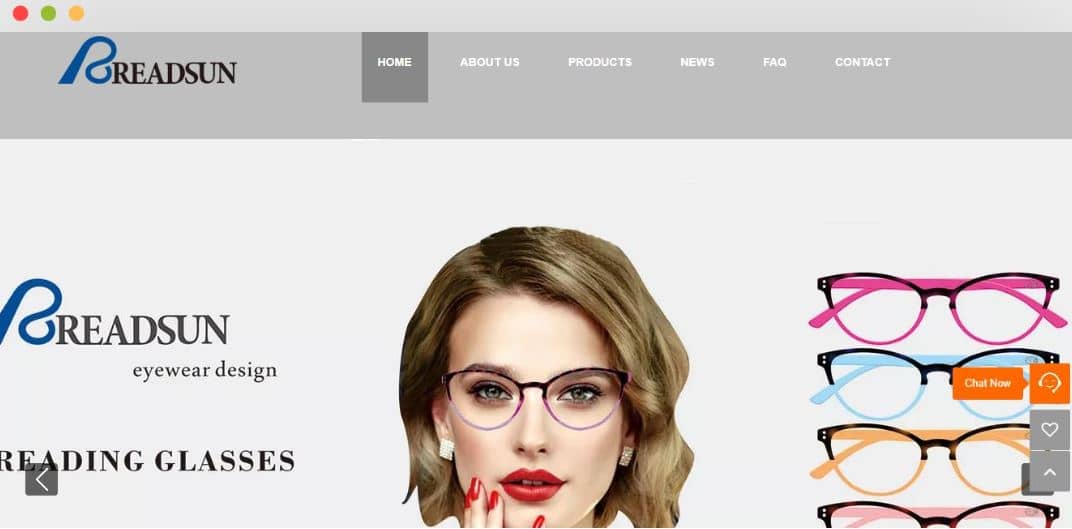 The ReadSun optical is a reputable supplier of high-quality sunglasses. It also produces different eyewear accessories. What's more, other large companies source their products from this brand.
The company produces many sunglasses products in six production lines. So, that can make it your one-stop shop for various eyewear products and accessories. Here are a few you can buy.
Reading glasses
Sunglasses
Optical frames (metal and plastic)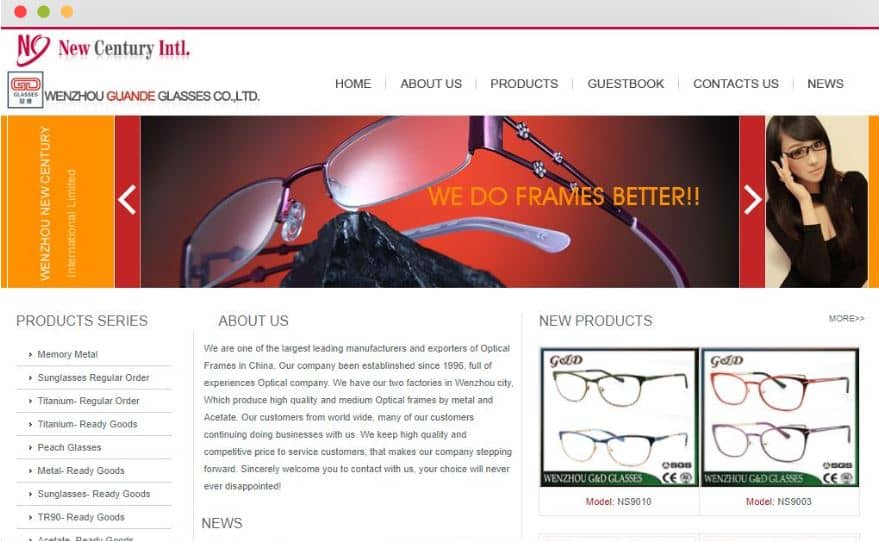 Wenzhou Guande Glasses is a famous company for sunglasses. It falls among the leading designers and producers of optical frames. Besides, they also export quality sunglasses to other companies and wholesalers based anywhere in the world.
The company started in 1996. It has been using acetate and metal to design excellent quality optical frames. Even so, their prices are competitive and boast excellent customer care.
Designer sunglasses
Optical frames (metal and acetate)
Peach glasses
Reading glasses
What Things Must You Check Before Importing Sunglasses From China?
Importing sunglasses from China can be somewhat confusing, especially if you don't know the requisites.
Here are a few vital points that you must know before paying for any bulk package of sunglasses.
1. Abbe number
The Abbe number shows the lens's resolution and refractive index. In short, it is a standard measurement of the optics quality. The higher the abbe number, the better will be the lens material.
2. Lens Material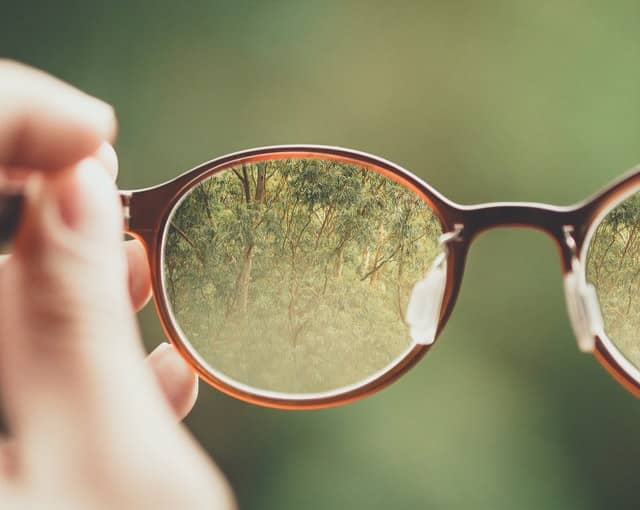 The material of the lens can matter a lot. Besides, it works hand in hand with the Abbe number. Some lens materials available in the market are glass and polycarbonate.
3. Lens Coating Color
Lens coatings come in various colors. Thus, you can choose a color depending on the environment, as each color works differently. Here are a few color options available.
3. Polarized or Non-polarized
Polarized sunglasses are gaining fame in this era. Non-polarized glasses are also the most usual in today's lifestyle. But, the qualities of the two differ. What matters is the lens quality.
Non-polarized lenses can tackle all sunlight evenly and decrease their overall intensity. Likewise, polarized lenses can separate ambient light and also cut out shiny light reflections.
4. E-SPF Certification
Confirming the E-SPF approval is crucial. That's because it is the recommended sun protection standard offered by European Union. The certification ranges between 3 and 50.
A higher number means higher protection against UV rays. Not all brands have this certification. But, you can get a few brands that don't have this certificate but still offer quality sunglasses.
5. UV Standard of Sunglasses
The purpose of most sunglasses is to protect your eyes from UV rays. The regular lens transmission range is between 5 and 45%. Besides, some go as high as UV380. These can reject UV radiations straight away.
6. MOQ
Every supplier has a different MOQ for each style of sunglasses. But, there is an estimate that applies all across the eyewear sector. Even so, it is always good to confirm MOQ with your supplier. For customized designs, the MOQ may be high.
But, you can find many suppliers that deal in small quantities. They can allow ordering 1-2 pieces.
What Care Should You Take When Dealing With Chinese Sunglasses Suppliers?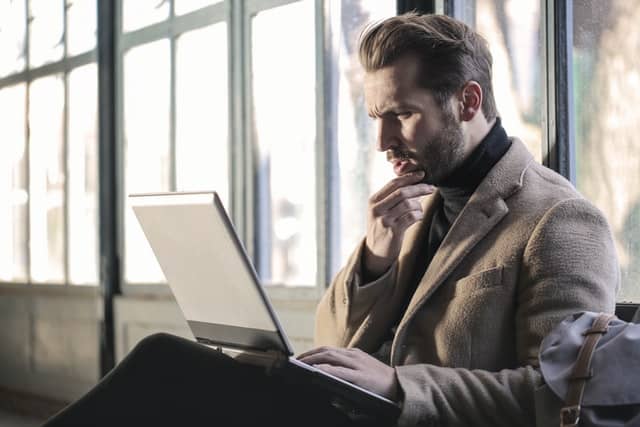 Not all suppliers that you find on the B2B platforms are genuine. Here are a few red flags to take note of when working with a sunglasses supplier online.
1. Check Essentials
You need to confirm that the chosen sunglasses supplier is a reliable dealer. If you don't cross-check this fact, it is easy to fall into the hands of cons.
There are many options for buying sunglasses online. Hence, verification is necessary. Above all, if you can reach the factory, the better. So, you can have a one-on-one arrangement with the supplier.
Ask for certificates if you can't travel to the factory. A QMS certificate or quality reports will be ideal. Also, cross-check the supplier's reputation among other buyers.
2. Be Cautious About the Low Price
Meager prices are doubtful. Unless the sunglasses are on sale and from a reputable firm, don't hurry to buy them.
Some companies offer discounts on sunglasses as part of clearance sales. It is different from a product that has a meager, suspicious price all the time.
3. Check Their Communication
Be careful about the attitude of the supplier. During the negotiation process, make sure you assess their speech. How they answer your questions will help you know if you are on the right track.
Moreover, you may need to analyze the supplier well to point out any red flags. If any, don't risk your money. Take time and source your sunglasses from another supplier.
4. Seek Expert Help
If you are having problems identifying a reputable supplier, seek help. That's because a reliable sourcing service provider will help you identify the best products.
Besides, they find the best price sunglasses and ensure you get the sunglasses you want.
What Post-Purchase Services Should You Ask Sunglasses Suppliers in China?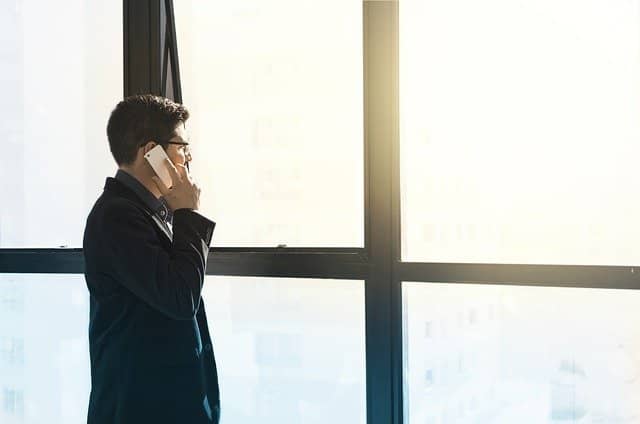 Once you strike a deal with the suppliers, there are other aspects you need to agree upon before making the payment. These will determine whether you will receive your package of sunglasses.
See below the essential points for the successful delivery of your sunglasses.
1. Packaging
Sunglass packages come in two types. These are pouches or cases. But, most suppliers don't provide the packages. Instead, they prefer plastic bags with filler material. Thus, you may need to source for this elsewhere.
Besides, you can contact suppliers and ask if they provide professional packaging. Most sunglass cases are of paper, EVA, plastic, or leather.
Likewise, pouches are from leather or cloth. Pouches are most often cheaper than cases. But, your choice of material will dictate the price.
Transporting metallic frames and small accessories can be risky, especially if the products have no seals. Rust could occur and damage them before the products arrive.
You can ask the supplier to wrap them in airtight bags and place them in a carton. It's optional but ask for a sticker with labeling on the outer side of the package.
2. Shipping
While importing your sunglasses package from a supplier, you need to be careful until the product reaches its destination.
So, what shipping method should you choose for the transport of your sunglasses? Well, it depends on the quantity, urgency, and destination.
The best shipping method to use for your sunglasses would be airfreight. This method is pretty safe and also offers faster delivery.
Why Consider Dropshipping Agents to Import Sunglasses From China?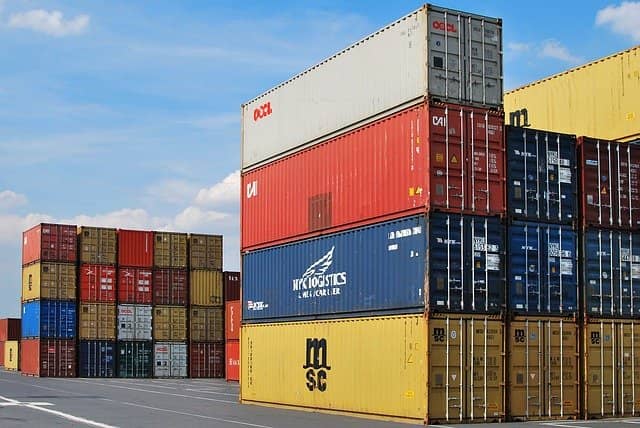 A dropshipping agent like NicheDropshipping can help with importing sunglasses from China. What's more, we do everything for you, from product sourcing to quality assessment and shipping.
You need to give us a few details, like specs and quantity. After that, we will find and source quality sunglasses on your behalf.
We help resellers find reliable sunglasses suppliers. What's more, we can also audit the factories and help with quality control tasks. It ensures that you get the best quality sunglasses that you pay for and deserve.
Shipping can dent your pocket if you aren't careful. Thus, we can organize the shipping of your sunglasses package to your location. For this, we will use the best yet affordable shipping methods.
Final Thoughts!
That's it! Do you already run or want to start an online sunglasses shop? Then, consider sourcing sunglasses from China. Finding the right sunglasses and a reliable supplier are two crucial factors in this process.
You can follow any of the three ways to source sunglasses from China. Buy from the online market, attend sunglasses fairs, or visit the wholesale markets in China.
Many resellers prefer the route of the online market. This method is quite convenient and time-saving. Moreover, they make it further convenient by partnering with experts in this field.
After you identify the most desirable sunglasses to import from China, NicheDropshipping will help you complete the subsequent tasks.
Be it warehousing, quality inspection, packaging, loading, or shipping of the sunglasses; we are here to help you.