It is estimated that there are over 1 billion cars in use around the world. Each of them requires regular maintenance which often involves the replacement of parts.
Additionally, millions of people upgrade certain parts of their cars to match their personal preferences or boost their performance.
So, what does this have to do with dropshipping auto parts?
If you venture into auto parts dropshipping you can tap into a portion of the 1 billion car owners requiring car parts. You can also choose between dropshipping suppliers of car-enhancing parts or spare parts for repairs. Talk about a great niche.
With that in mind, here are some top auto parts dropshipping suppliers to consider.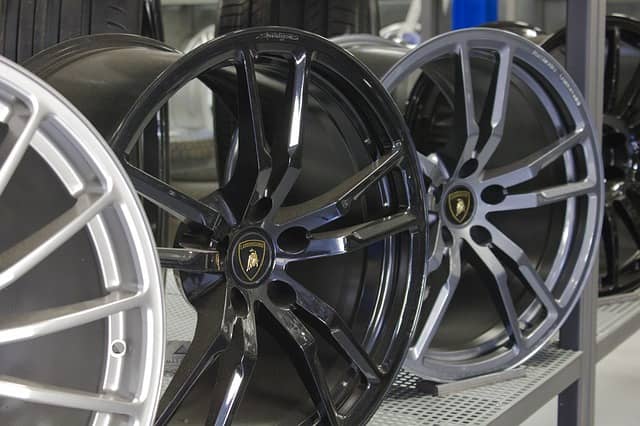 NicheDropshipping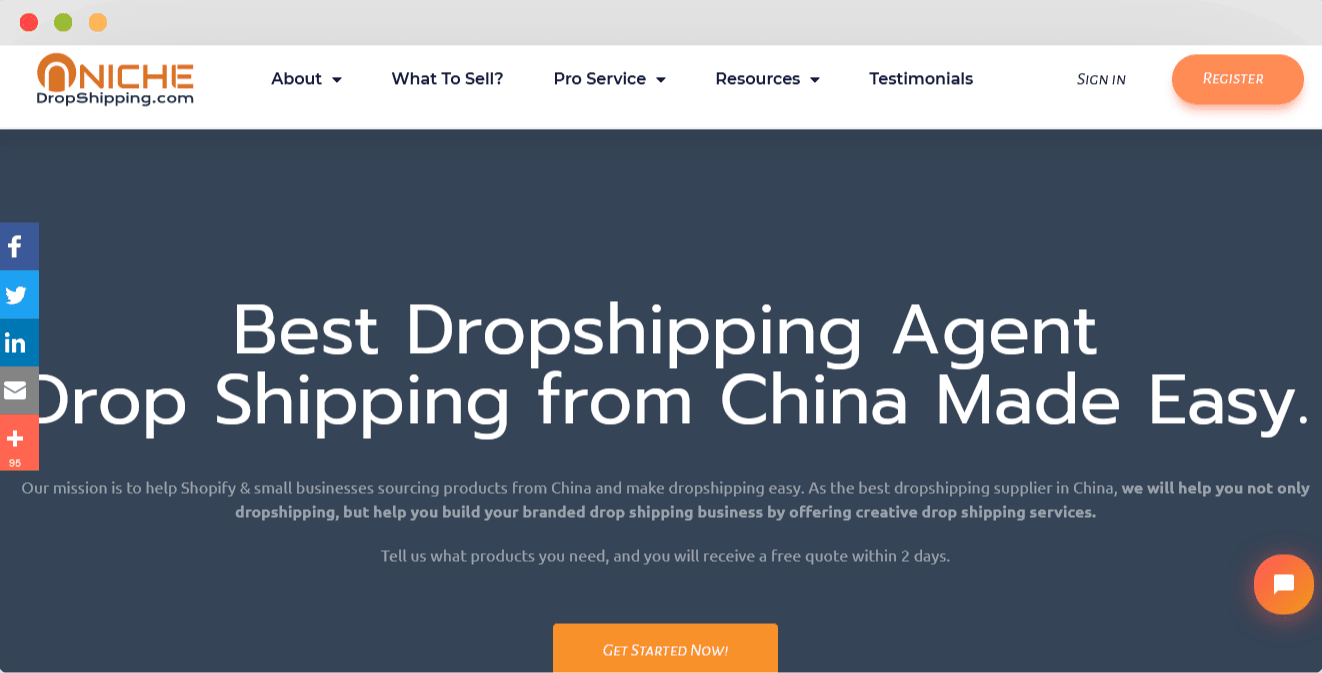 NicheDropshipping is a dropshipping service provider located in China. It has a secondary warehouse in the USA and offers worldwide fulfillment through 18 different courier methods.
This robust delivery chain makes it easy to access their auto parts supply services no matter where you are in the world.
Further, using NicheDropshipping as your auto parts supplier gives you access to a wide array of car parts options. The sign up process works as follows:
Register your NicheDropshipping account for free.
Authorize your Shopify store on the NicheDropshipping platform
Sync NicheDropshipping auto parts listings with your store
Once this setup process is complete you account will be ready to sync new order for fulfillment
NicheDropshipping assigns an agent to each client. This ensures that your order queries get the attention they deserve without delay.
You can also request your agent to source particular auto parts for your store if they are not available on the list provided.
The product sourcing service is free and the company will ensure that you get the best prices possible. Additionally, if you would like to make a bulk order, your assigned agent can negotiate friendly factory-direct prices on your behalf.
Dropshipping orders are fulfilled on the same day if the requested auto parts are in stock at either of the NicheDropshipping warehouses. If the parts need to be sourced from factories, fulfillment is done within 2 to 5 days.
Shifteck
Shifteck is a supplier of both after-sale and custom automotive parts. It operates out of Buffalo, Wyoming, but works with resellers and dropshippers in Europe, the Middle East, Asia, and the wider Americas.
This mainly carries auto parts for BMW, Mazda, Mercedes, and Ford Mustangs. However, it is quite flexible about accommodating various requests.
Aside from custom orders or private label orders, all in-stock orders are fulfilled within a day. You will not incur any dropshipping fees and every Shifteck product is backed by a 1-year warranty.
It is important to note that Shifteck has a Minimum Advertising Price policy. This means that you would have to advertise the products sourced from them at a set minimum price. However, you can sell them at a price of your choosing.
Magnum Tuning
Magnum Tuning is a Florida-based supplier of auto parts for cars, motorcycles, and speed boats. So, if cars are not your forte, you could always focus on motorcycle parts if that is more your speed.
This company has a very particular dropshipping program. You would need to send in an application which would be reviewed before approval.
Once you pass this hurdle, you will receive account credentials and can start listing Magnum Tuning auto parts on your dropshipping store.
If you partner with Magnum Tuning, you can look forward to:
Worldwide shipping
No dropshipping charges
Wholesale prices
Optional free shipping on orders of over $100
Turn 14
Turn 14 is a certified distributor of car parts from multiple auto brands including Mercedes, Toyota, BMW, and Ford among others.
It has warehouses in Pennsylvania, Nevada, and Texas. The company also caters to international buyers through worldwide distribution.
To partner with Turn 14, you would have to pass their vetting test just to ensure that you are a legitimate dropshipper. This maintains the integrity of the company's supply chain and could boost customers' confidence in your dropshipping store.
Once you are approved, there is a minimum buy-in and subsequent orders would be subject to a minimum order policy. Auto parts are available at wholesale prices and you would have access to real-time inventory updates.
Given the terms and conditions, Turn 14 could be a better fit if your dropshipping business has grown to a level where you handle bulk orders.
Parts Multiverse
Parts Multiverse is a dedicated auto parts supplier for dropshippers. The firm offers:
Auto accessories; windows visors, mudguards
Auto lighting parts; headlights, LED lamps
Mechanical parts; coolant thermostats, belt kits, pulleys
Partnering with Parts Multiverse is a simple process. There are no complicated vetting issues. You simply need to register an account and list the products you choose on your dropshipping store.
Parts Multiverse fulfills orders to the USA, Canada, Israel, and Europe. Orders are shipped out the next day at no cost. Shipping to other countries is billed at a $5 flat-rate fee. You would then receive tracking numbers of the shipments on behalf of your clients.
For branding, you can also send a template of your dropshipping's store invoice. This would be placed on packages sent to your clients for a more personal touch.
Parts Multiverse encourages dropshippers to request discounts for wholesale orders.
The Car Cover
The Car Cover company is located in Los Angeles, California. It is a supplier of waterproof car covers for different car parts such as the steering wheel, floor, seats, and even the entire car exterior.
The best part is, these accessories are available for cars, trucks, and vans so you would be able to cater to car owners who own different models. Moreover, Car Cover offers wholesale prices that would allow you to enjoy a healthy profit margin.
Auto care products from Car Cover have the potential to be hot sellers. This is because they offer everyday value and help people keep their cars protected from depreciation and bad weather.
Shipping within the USA is free but other regions are billed for shipping. For in-stock products, orders are fulfilled on the same day.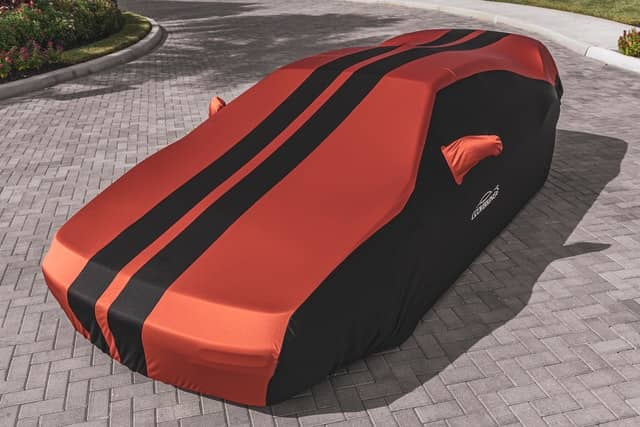 Keystone Automotive
Keystone Automotive supplies auto parts from 7 different brands. They range from car accessories to mechanical repair parts for different models of cars. The company is located in Pennsylvania, USA.
You would need to go through a stipulated sign-up process before listing Keystone Automotive parts on your dropshipping store. The company is particularly keen on the authenticity of your online store as well as how you display product images.
After approval, you should have access to list any Keystone Automotive products.
Keystone mainly ship orders via UPS but you could opt for USPS and FedEx depending on your preferences. You will receive shipping information for each fulfilled order or a cancellation order if the ordered auto part is out of stock or discontinued.
The return policy is accommodating and all supplier details are kept anonymous such that customers only deal with your brand and not Keystone.
Lane's Car Products
Lane's Car Products is a supplier of auto parts for car care. If you need products to clean, freshen or protect your car, they probably have it.
Another upside to this supplier is that Lane's Car Products has an established dropshipping program. You would also not have to compete with retailers as Lane's products are only sold online.
The catch, however, is that the company is only willing to partner with a limited number of online stores. Your dropshipping store also has to be dedicated to only selling auto parts.
If you are able to get on Lane's dropshipping program, it might be worth the effort. Their list of products is likely to be appreciated by basically anyone who likes taking care of their car.
SP Racing Online
Listing auto part products from SP Racing is likely to make your dropshipping store a hit among petrol heads.
This Illinois-based auto parts store focuses on tuning equipment to enhance the performance of cars. From intakes-intercoolers to superchargers and turbo kits, you will find it on the generous product listing of this company.
You can source your dropshipping store from SP Racing Online by simply creating an account. Their dropshipping program is not very well established but they are quite keen on customer support.
You can also join their affiliate program and have a secondary source of income aside from what you earn from dropshipping profits.
Racers Equipment
The name can throw you off at first glance but this supplier is not only dedicated to racers. Racers Equipment has a long inventory list that consists of:
After-sale automotive parts
Truck accessories
Cleaning accessories
Performance enhancement parts
The Racer Equipment dropshipping program is only limited to the United States. This company also does not fulfill orders outside the USA nor does it guarantee delivery times.
It would be prudent to test this supplier's services before you engage them fully. Their auto parts product offering is quite inviting but unguaranteed shipping could result in delays.
FAQs about Auto Parts Dropshipping Suppliers
How Do I Choose the Right Auto Dropshipping Supplier?
The right auto dropshipping supplier for your online store should carry products that are within your niche. For instance, if you would like to drop ship repair parts choose a supplier that offers just that.
Consider the quality of their service too when it comes to fulfilling orders.
How Can I Ensure That Only the Right Car Parts Are Shipped to Buyers?
Cars usually have unique identifiers known as VINs. You can add a prompt for customers to fill this in as they place their orders. This would help car parts dropshipping suppliers fulfill orders more accurately.
What Are the Different Types of Auto Parts Dropshipping Suppliers?
Auto parts dropshipping suppliers are categorized based on the car parts they dropship. You will likely come across car parts dropshipping suppliers for:
Vintage car parts
Car care products
Branded car parts( this type of supplier only sells car parts for a limited selection of car models.)
Performance-enhancing car parts
After-sale car parts (these are car parts used to replace worn or malfunctioning auto parts.)
Final Thoughts
Choosing the right auto parts suppliers is the first and possibly most fundamental step to succeeding as an auto parts dropshipper. Aim for:
Wholesale product prices
Efficient delivery systems
Wide areas of coverage like worldwide fulfillment
Access to diverse auto parts
Top-quality products
This list provides a rich variety of auto part suppliers. Companies like NicheDropshipping, however, do stand out as they tick all the boxes. If you would like to partner with such a top-grade supplier, contact NicheDropshipping today to learn more.