The most challenging part of launching a dropshipping store is finding winning products to list on your website.
There are multiple ways to hunt products but AliExpress unarguably comes at the top.
AliExpress has a plethora of products to choose from but finding the right one is like searching for a needle in a haystack.
Luckily for you, this guide will cover everything about how to find winning products on AliExpress.
Scroll down and learn what it takes to overcome the hardest part of having a dropshipping business.
Why Should You Do Product Research on AliExpress?
It makes sense to first address why we're choosing AliExpress for finding winning products.
The platform is home to over 100 million products. Not only does this give you a diverse product variety to choose from, but it also gives you a cheaper price tag on the products.
We all know finding low-priced products is essential to product hunting, and that's exactly what AliExpress is famous for.
In addition, AliExpress operates worldwide, approves dropshipping, and lets you directly connect with thousands of manufacturers on the platform.
Keeping these reasons in mind, it's no surprise that new entrepreneurs in the market mostly choose AliExpress to source products for their dropshipping business.
Combining the winning products on AliExpress with an effective marketing strategy might just be the key to setting up an online store that prints money.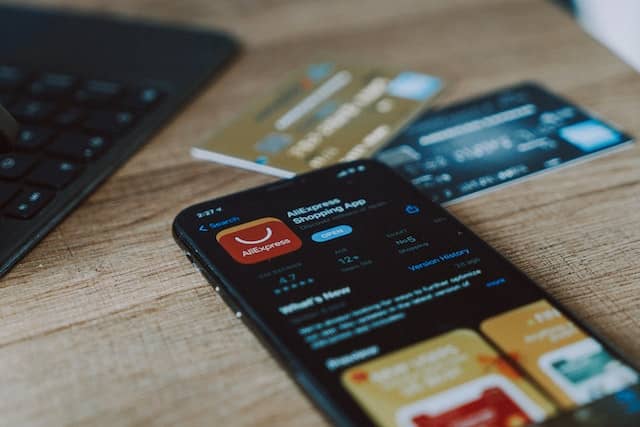 How to Find Winning Products on AliExpress?
Before we begin, note that choosing a profitable niche comes before product hunting.
Dropshipping the first product you find on AliExpress makes the process more complicated.
Before browsing products on AliExpress, try learning more about finding a profitable dropshipping niche.
With that said, getting the best deal on AliExpress can be done in a few different ways.
The platform is much like a sea of products, so finding the best ones requires plenty of work.
Of course, you can also use product hunting tools, but first, we'll cover some basic methods of finding winning products.
1) Using Product Filters and Categories on AliExpress
Obviously, heading to AliExpress and using the search tool is the first step of the product-hunting process.
Except this time, you're not searching as a customer, but as a dropshipper.
Much like the rest of online marketplaces, AliExpress gives you a few basic search filters that you can apply.
The most useful is the one that lets you sort the products by best match, number of orders, or price.

Setting it to the number of orders would have the platform display the best-selling products in ascending order.
After applying the filter, inspect the first few products that pop up.
At this step, your goal is to find products with the highest number of orders and positive reviews; supplier scrutiny comes later.
The number of orders denotes the product's demand, whereas the reviews show if the product is as good as it looks.
You should always go for products with at least a 4.5-star rating.
2) Use the Correct Keywords
Typing the correct keywords is essential when using the search tools.
If your target product has a specific design or feature, it might take 3-4 keyword guesses and a bit of scrolling to land the perfect listing.
Online marketplaces do not have the best search engines, so make sure the words you enter match closely with what you have in mind.
You can also go through the categories listed on AliExpress' homepage if you want a broader range of products.
However, the platform is home to a massive range of categories, so narrowing down the product results using keywords would be a wiser move.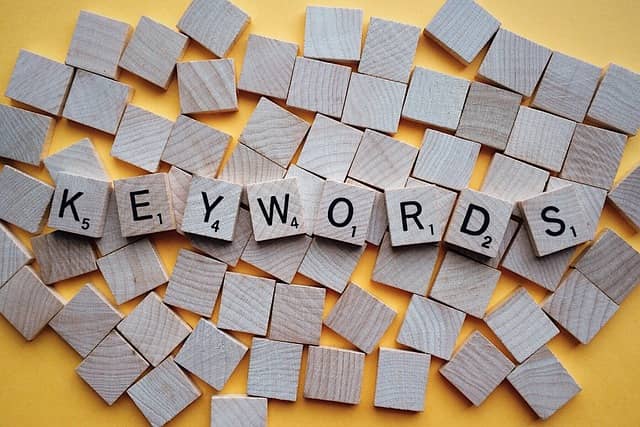 3) Verify the Product's Legitimacy from Other Online Marketplaces
During product hunting, it's always better not to stick to a single source or marketplace.
With multiple eCommerce giants out there, cross-checking your supposedly winning product's legitimacy from other platforms would give you a better idea of how well it can perform.
Amazon, eBay, Wish, and Shopify, can all be taken advantage of while finding trending products.
Amazon's best-seller feature displays its hottest products of each niche, giving you an insight into what the public is crazy about these days.
Similarly, you can head to other eCommerce markets and check whether the product you've found on AliExpress can make it big or not.
Another useful way of hunting products is to stay vigilant on social media.
Products usually go hot because of social media trends, memes, influencer marketing, TV shows, etc.
Keep an eye on Pinterest, Instagram, and Facebook ads, and pay special attention to ads that get the most engagement from the public.
The earlier you can spot what's about to skyrocket in the market, the better it will be for your dropshipping business.
Also, consider adding products of your competitors into your cart.
This way, you'll be bombarded with ads of similar products, giving you a better insight into what's trending.
After that, simply search the keyword on AliExpress, and you'll find plenty of suppliers for the product.
What to Look for in a Winning Product on AliExpress?
Finding a product that sells is easier if you know what you're looking for. So, here are some of the factors to take into account during product hunting on AliExpress.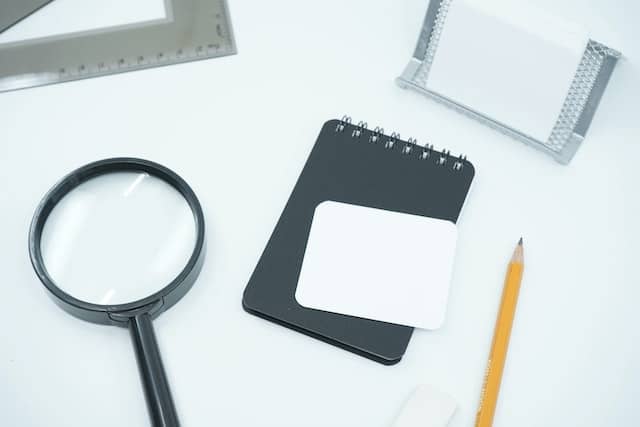 1) Top-Rated and Most-Ordered
Dropshippers often make the mistake of giving more leverage to product prices over factors that truly matter.
Your target on AliExpress should always be products that go above and beyond the charts.
Always keep the best-selling and top-reviewed products at the top of your list.
2) Shipping Time and Cost
As a dropshipper, focus on finding cheap, hot, and quality products.
In terms of price, the less you have to pay for shipping, the more profit you can squeeze.
Always prioritize sellers that offer ePacket shipping. It is one of the fastest and most cost-effective shipping options out there.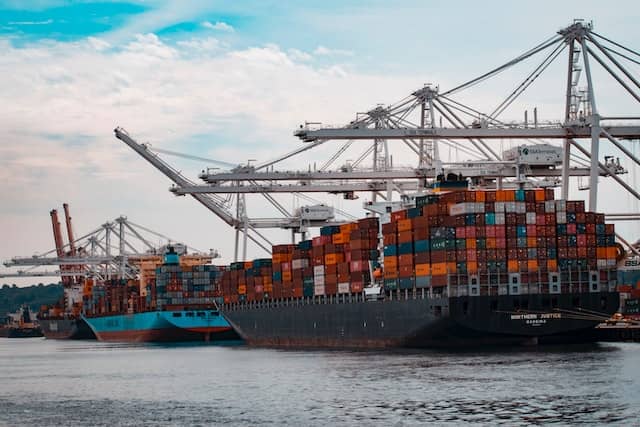 3) Product Reviews
A seller putting their time and money into making their product stand out on AliExpress will probably not give you a hard time in the future.
Listings with detailed descriptions, photos, and positive reviews are a green flag.
Carefully go through the product description and compare it with the customer reviews. Sometimes, you'll find a top-selling product getting bashed in the reviews section because the seller didn't send what they advertised.
Likewise, you will also come across sellers with a good reputation but poor product descriptions and images.
Not all sellers on AliExpress make an effort to stand out in the marketplace, but their reputation and reliability are incontestable, making them good candidates for a deal.
4) Product Samples
You can't determine the quality of a product just by looking at the images alone.
If you're going to do long-term business, it's your right to closely inspect what you're about to sell.
Most reliable suppliers are willing to send free or discounted samples so you can test the product.
But if that's too big of a hassle, then you can also get the help of a professional sourcing service to inspect products on your behalf.
5) Pricing
AliExpress is home to millions of products, so the chances of you landing a fairly priced winning product are high – but that's only if you're willing to dig deep.
The odds can be on your side if you take your time to find the best product at the lowest rate in the market.
The Best Products Research Tools to Find Winning AliExpress Products
As mentioned previously, choosing a product requires more effort as a dropshipper than a customer.
Though you can rely on the methods above to find a product, research tools can make the job much easier.
We've already made a comprehensive list of the best product hunting tools out there, but this one focuses more on tools that exclusively target AliExpress.
Some of these don't just help you with finding winning products, but can even help you manage your dropshipping business later on.
Just a heads up that product research tools can be free or paid. Although you can get the job done with a free tool, a paid one will likely have more data on hot-selling products.
But either way, we've enlisted both paid and free research tools for AliExpress to get you started.
1. AliExpress Dropshipping Center
Our first pick comes from the eCommerce giant itself. AliExpress made AliExpress Dropshipping Center to assist dropshippers in landing winning products.
Being backed by AliExpress does give it leverage over other product research tools. Here's what AliExpress Dropshipping Center lets you do:
Search for the hottest products by name or niche.
Use various filters like price, rating, and the number of orders by dropshippers/customers, etc.
Find products by image; this feature helps you find the exact same products on AliExpress.
Analyze a product's profitability through the Product Analysis tool.
Determine how reliable suppliers are by scrutinizing their shipping records.
The best part about AliExpress Dropshipping Center is that it is entirely free to use. All you need is an AliExpress account and you're good to go.
If you want to learn more about this tool, then our AliExpress Dropshipping Center Guide covers it in more detail.
2. AliInsider
AliInsider can significantly speed up the product hunting process on AliExpress.
Boasting several unique and outstanding features, the tool is perhaps one of the best in giving you a detailed overview of products. Here's what you can expect from AliInsider:
See competitors and their stats on other online marketplaces such as eBay and Shopify.
Stay up-to-date by having access to a trending list that has 30K products changing every day.
Access data on multiple niches and see which ones perform best.
Get instant access to product scores, stats, orders, ratings, and much more.
AliInsider has a free version that offers limited features. As for the paid version, it comes at just $19.95 a month.
3. Niche Scraper
You cannot have a product research tool list without having Niche Scraper in it.
The tool comes packed with brilliant sorting features to help you filter the cream of the crop on AliExpress. Here's what Niche Scraper lets you do:
See a product's AliScore, a special grade developed especially for ranking AliExpress products.
Use the Product-Scraper, which allows you to sort products by the number of orders, growth rate, competition, and more.
Access the tool's handpicked products that come with plenty of in-depth details.
Analyze the best-selling products of your competitors, and even get an estimate of their revenue from a product!
Use the video ad-maker to market your products on social media.
Niche Scraper offers a free version with some limitations and a premium version that costs $49.95 per month.
4. Thieve.co
This product-hunting tool allows you to see what's hot in the market. Thieve primarily focuses on the product's demand more than other factors.
You get the following perks from Thieve:
Analyze images to find the best possible seller for a product across multiple platforms including AliExpress.
Use the Supplier Finder tool to find different and better suppliers that offer the same product.
Gain knowledge about yet-to-peak market trends, powered by Google's own search data.
Analyze niche reports and see if opting for another niche would be more profitable.
Access product conversion rates, top-rated store products, market trends, and more.
You can use Thieve's primary features for free, but the paid version starts from $15 and goes up to $49 per month.
5. ZIK Analytics
Much like Thieve, ZIK Analytics is focused on the demand curve of products. It allows you to see what's hot in the market on both eBay and AliExpress.
Not only that, this tool is a great choice for finding trustworthy suppliers in every niche. ZIK Analytics users can do the following:
Examine a product's current demand through stats, sales, and average cost.
Find the best suppliers for a product by looking at their performance, reviews, and reputation in the market.
Keep an eye on your competitors and their wallets.
Use Ali Growth Scanner to determine whether a product has scope in the market or not.
Get training from ZIK Analytics' free course that is ideal for beginners.
ZIK Analytics offers multiple-priced programs starting from $14.99 per month. Unfortunately, there isn't any free version of the tool you can use for the basics.
6. AliShark
AliShark is one of the best product research tools made by the developers of Shopify's Hurrify. It's designed specifically for AliExpress and doesn't cover other online marketplaces.
Thanks to its dozens of product filtering features, AliShark has made its way into almost every list of the best product research tools.
Offers numerous sorting options, including price, niches, daily orders, wish lists, keywords, and more.
See current product performance sourced from AliExpress and Banggood.
Sort products according to their popularity or shipping in a custom country.
Use the period/daily orders filter that lets you set a particular number of orders with respect to time.
Press the AliShark random button to switch up the products for new picks.
AliShark offers a 2-day trial for a dollar. As for the monthly membership plan, it will cost you $20.
FAQs about AliExpress Products
Are AliExpress Products Cheaper than Banggood?
AliExpress is cheaper than Banggood because you can directly connect with the manufacturers.
On the other hand, Banggood doesn't have any third-party sellers, so there's no competition to drive the prices down.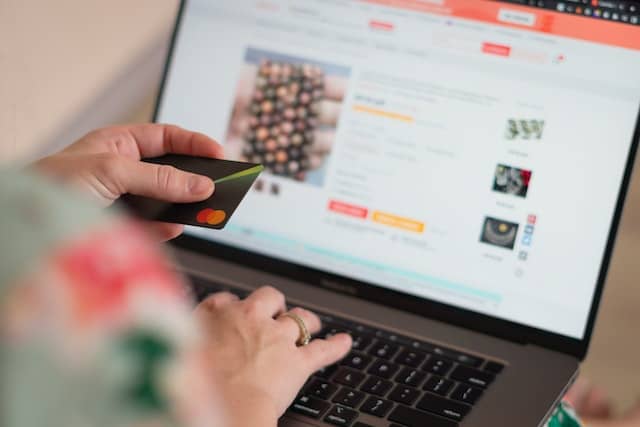 Can You Dropship Products from AliExpress for Free?
AliExpress does not charge a dime and gives you unrestricted access to its millions of products.
This technically makes dropshipping from AliExpress completely free.
But of course, you'll still have to invest some money in setting up an online storefront and marketing.
Is AliExpress Safe for Dropshipping?
AliExpress is generally safe and you can find plenty of honest sellers on the site.
Nevertheless, no online marketplace is entirely free from knockoffs.
It's best to do your homework and educate yourself about some common dropshipping scams before making a deal.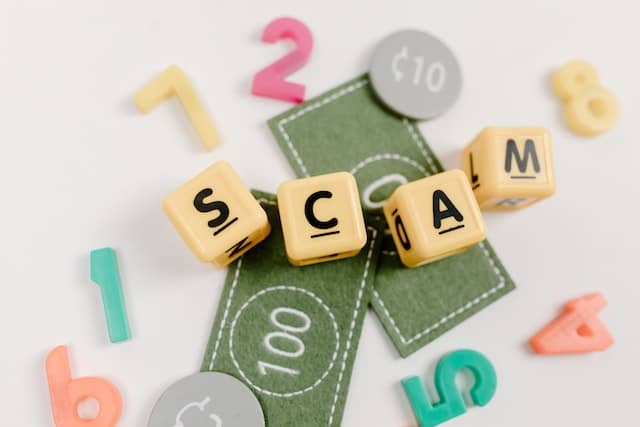 Final Thoughts
Most digital entrepreneurs start their product hunting journey through AliExpress.
But before you begin, you need to understand that not every product you find on the site will make it big – and that's totally fine.
Finding winning products on AliExpress requires patience, hard work, and a lot of trial and error.
Lastly, the key to a successful dropshipping business is not just landing winning products, but also finding a supplier that can meet your expectations.
This is where NicheDropshipping comes in. We can help you source your desired products at competitive rates and meet all your quality standards.
All you have to do is give us a call, communicate your requirements, and let our agents handle the rest!