When it comes to online shopping, you might have come across two popular platforms: Temu and Wish. Both have gained significant traction among consumers for their affordable prices and vast product range.
In this article, we will explore the similarities and differences between these e-commerce giants, from their shopping experience to customer support.
As a shopper, understanding the pros and cons of Temu and Wish can help you make informed decisions about where to spend your hard-earned money.
We'll provide an unbiased comparison to help you make the best choice based on your needs and preferences. So, let's begin this exciting journey to discover the world of online shopping with Temu and Wish.
Key Takeaways
Temu and Wish offer a wide variety of products at affordable prices.
Shipping options and customer support may vary between the two platforms.
Compare and contrast features to make the best choice for your shopping needs.
Overview of Temu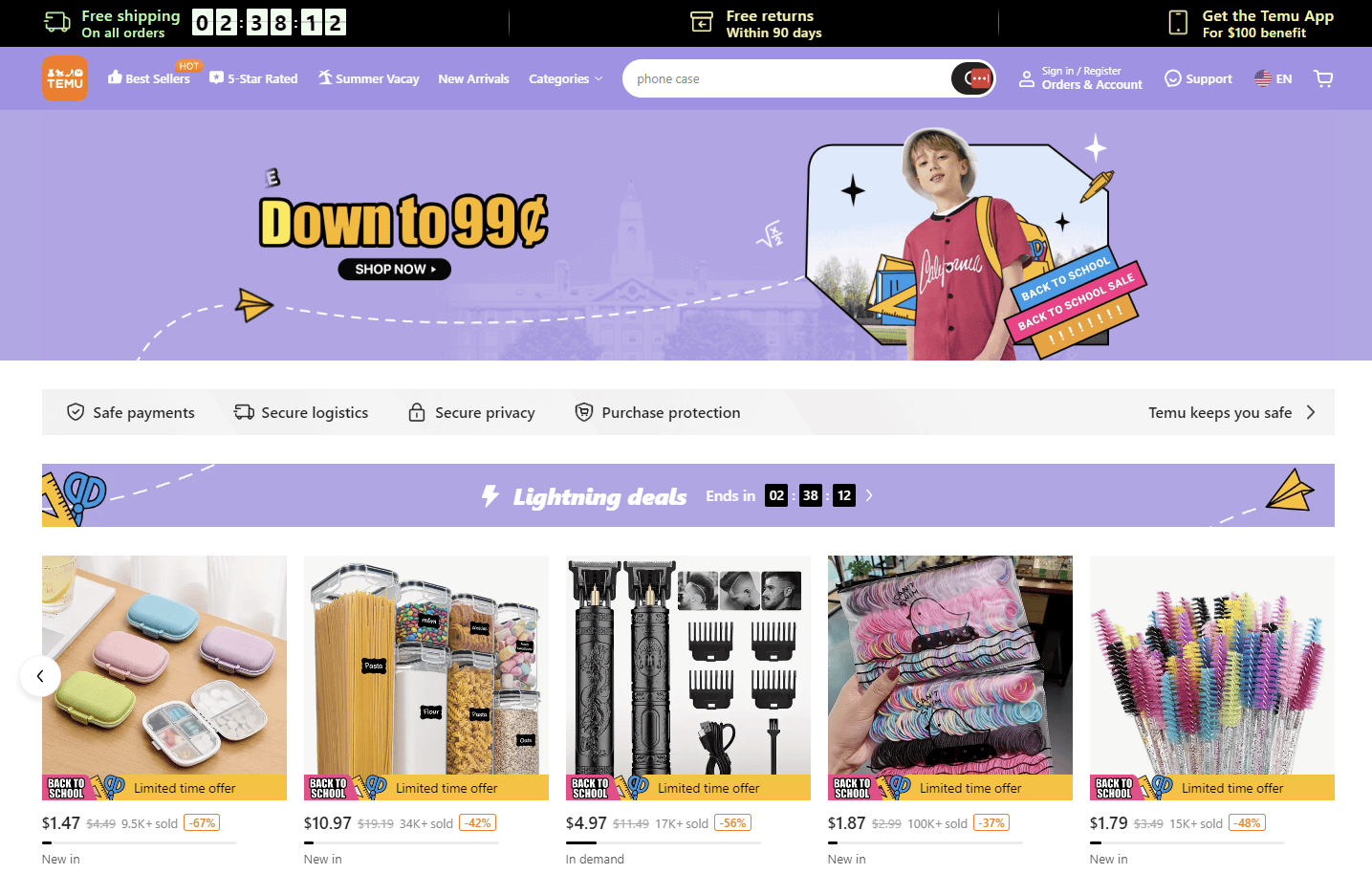 Temu is a rising e-commerce platform that has been gaining popularity lately. When compared to other online shopping platforms like Wish, it offers a unique approach to shopping with its low prices and a wide range of products.
You can find everything from fashion items to electronics, accessories, and even home goods. This means that you can explore various categories and find excellent deals while shopping on their platform.
One of the key features that helps Temu stand out is its pricing model. The platform aims to drive down costs by generating economies of scale, which means that the more people shop, the cheaper the prices become.
In a way, you can think of it as teaming up with other shoppers to bring the prices down. Temu's unique approach to pricing makes it a platform that might be more appealing for those on a tight budget.
Another noteworthy aspect of Temu is its user-friendly interface, which makes shopping a breeze. Navigating through different categories, searching for products, and finding great deals becomes an enjoyable experience, thanks to the platform's well-designed layout.
In summary, Temu offers a unique and budget-friendly alternative for online shopping enthusiasts. With its vast product range, competitive prices, and user-friendly interface, you might find it a refreshing change from your usual e-commerce platforms.
Overview of Wish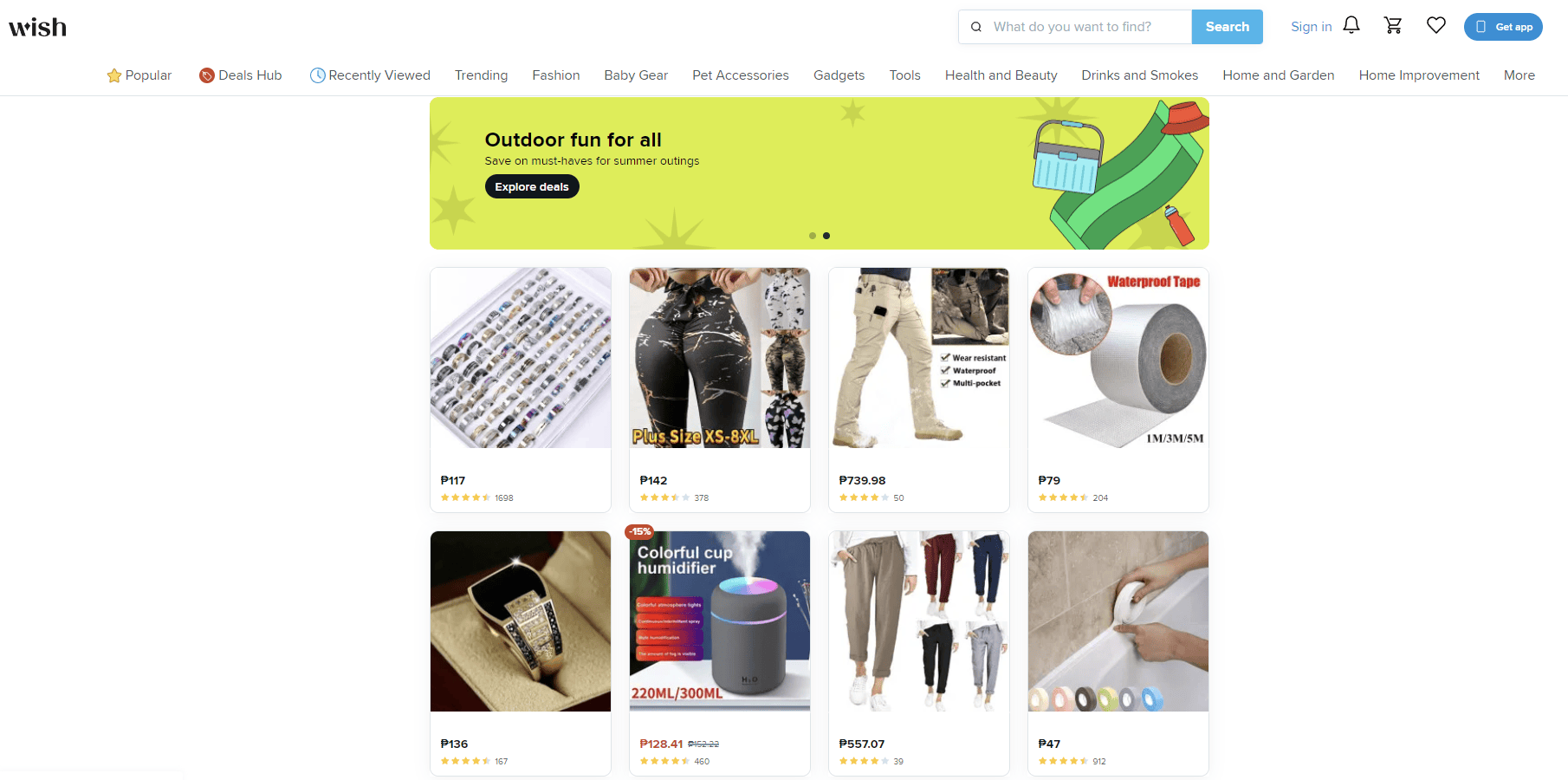 Wish is an e-commerce platform that offers a wide range of items at competitive prices.
The Wish vs. AliExpress comparison provides in-depth insights on similarities between the two platforms, but for now, let's focus on what you can learn and need to know about Wish.
At Wish, you can discover various categories, including electronics, fashion, home goods, and personal accessories. This is great news if you're searching for diverse products in one place.
The platform is also known for its remarkable deals, so keep an eye out for any discounts, promotions, or bundle offers.
One of the unique selling points of Wish is the personalized shopping experience.
The platform uses algorithms to learn your preferences and curate a feed tailored to your tastes. You'll love that convenience of receiving product suggestions based on your browsing and purchase history.
In summary, Wish is a versatile e-commerce platform offering various products at competitive prices. With its personalized shopping experience, you can quickly find items that fit your tastes and preferences.
Temu vs Wish: Comparison by Features
Shopping Experience and App Features
Temu and Wish cater to customer needs in various categories, providing a hassle-free online shopping experience from the comfort of your home.
With the Temu app, you'll find a user-friendly interface that is easy to navigate. A search bar at the top of the screen allows you to find products of interest quickly.
Temu aims to offer a high-quality shopping experience, not only focusing on low prices but also on the quality of items and faster shipping times. They average 7-15 days for shipping and provide a 90-day refund window for customers.
Additionally, Temu does not allow dropshipping, ensuring better control over product quality and shipping.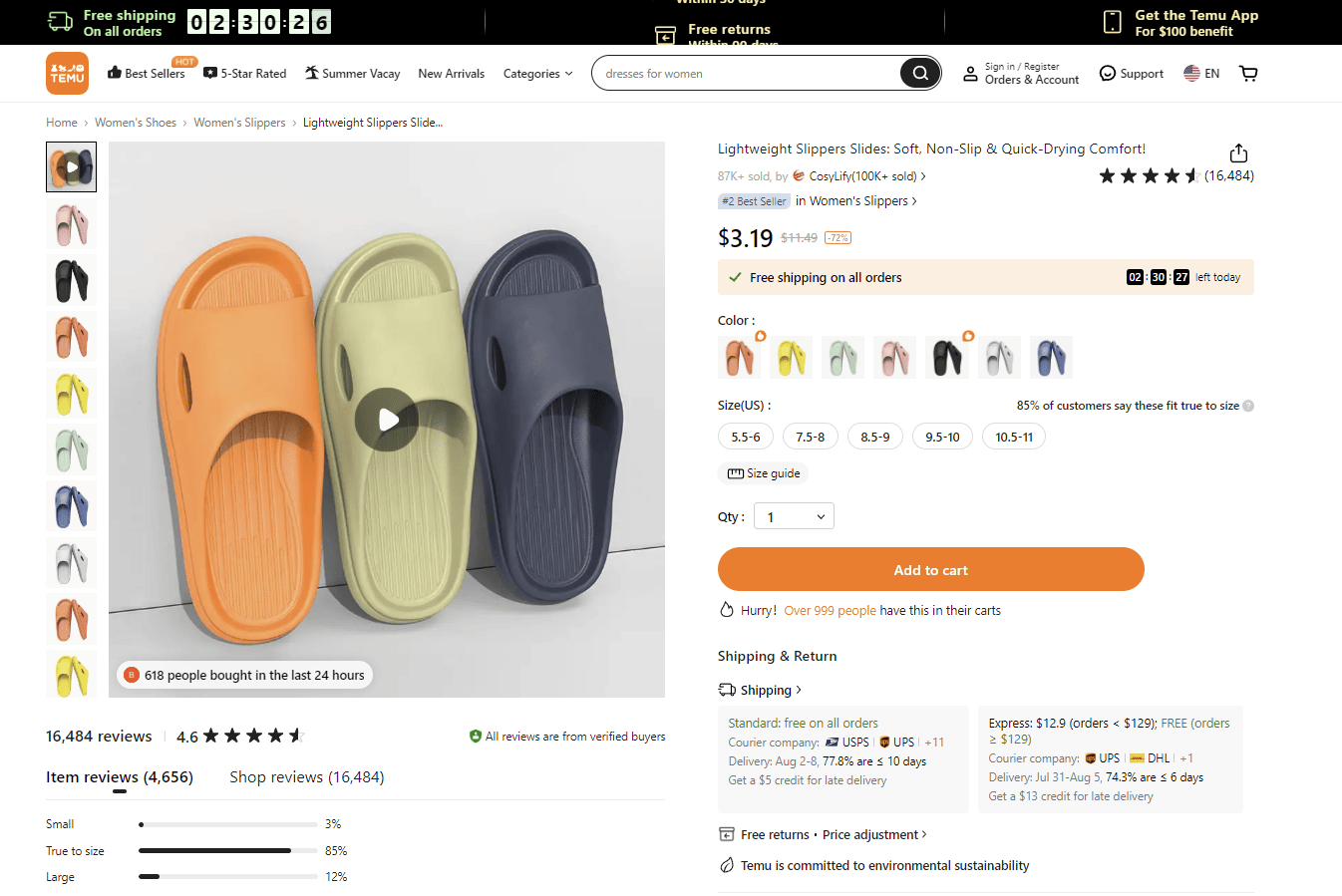 On the other hand, Wish provides an abundance of low-cost products, quickly grabbing your attention with numerous discounts and offers.
The app interface is designed to make browsing through the vast selection of products a breeze.
However, you may notice longer shipping times and varying levels of product quality. As with any shopping app, it is essential to read customer reviews and assess the overall value before making a purchase.
Users generally find both Temu and Wish visually appealing and easy to navigate. They appreciate the sheer variety of products available on both platforms, as well as the convenience of mobile app accessibility. However, you should be aware that the quality of products and shipping times may fluctuate, especially on Wish.
Product Range and Categories
Temu and Wish provide a vast range of products, including clothes, shoes, electronics, home appliances, kitchen items, garden supplies, toys, pet supplies, and other accessories.
You'll find that both Temu and Wish cater to diverse shopping needs, making it possible to find unique and trendy products at low prices.
One unique aspect of Temu is its focus on trendy and quirky fashion items. As you browse through their site, you will come across an extensive collection of apparel that embraces budget-friendly options without sacrificing style.
This platform aims to attract a wide range of customers seeking affordability and a fashionable touch.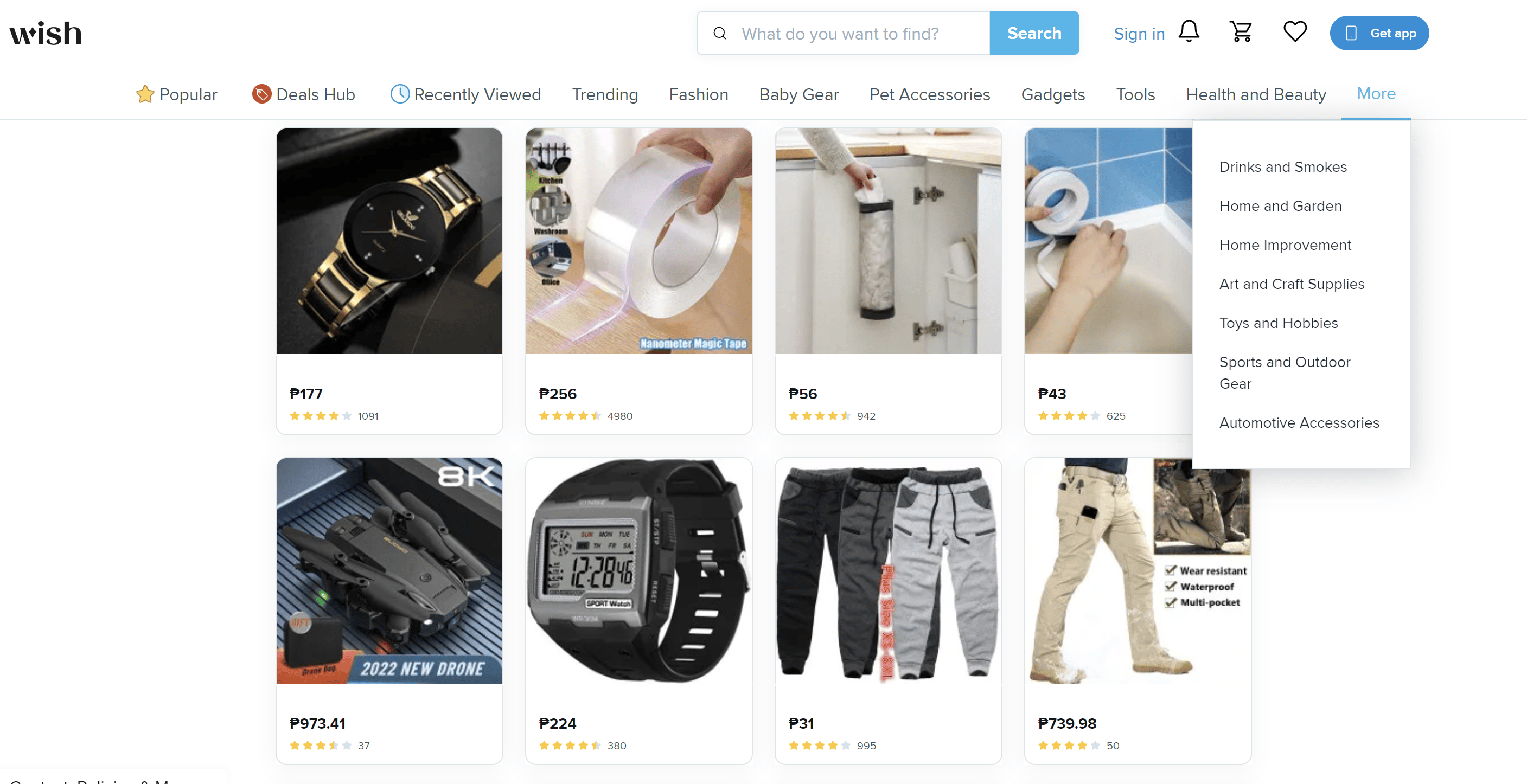 On the other hand, Wish offers an equally diverse selection of products.
However, unlike Temu, which enables you to explore various categories of manufactured or hand-made products at a glance, Wish may not always allow you to choose products from specific sections or categories, potentially making your shopping experience slightly different.
Product Quality and Authenticity
When shopping on Temu or Wish, it's essential to consider the product quality and authenticity. As you explore the vast range of products on both platforms, pay attention to customer feedback and reviews.
On Temu, you might find that some products offer mixed opinions. While some customers are satisfied with their purchases, others may report product functionality or durability issues.
It's crucial to examine individual product pages and read customer reviews to better understand the item's quality before making your decision.
Similarly, on Wish, it's essential to evaluate customer feedback regarding product satisfaction.
Wish has a well-established presence in the online shopping world, meaning there's abundant customer reviews and ratings to help guide your choices.
Look for products with a high number of positive reviews and keep an eye out for any red flags mentioned by previous customers.
Both platforms take measures to ensure product integrity, but due diligence is still needed on your part.
Be cautious with deals that seem too good to be true, as they might be counterfeit or of low quality. Verify the authenticity of popular branded items and look for authorized sellers if possible.
Pricing and Discounts
On Temu, you'll find that the more products you buy, the lesser you're charged. This means that bulk purchases can help you save even more on their already low prices.
Plus, Temu offers a Buyer Guarantee that includes free shipping and 90 days of protection, giving you peace of mind when shopping on their platform.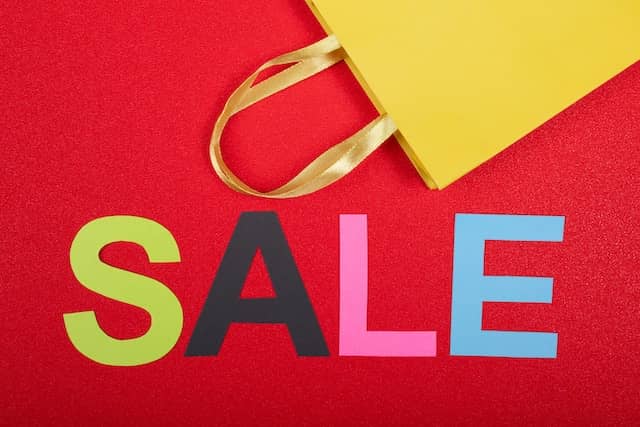 Wish, on the other hand, is known for its remarkably low prices, with products being offered between 80% and 90% less than their original selling price.
While some items may not have the best quality, you'll undoubtedly find great deals and bargains on Wish, especially if you're on the lookout for discounts.
When it comes to customer experiences with pricing and cost-effectiveness, Temu and Wish both have their pros and cons.
Temu's pricing system encourages you to buy more to save more, and their Buyer Guarantee can make shopping on their platform a more worry-free experience.
With Wish, you might be lured in by the incredibly low prices. However, it's essential to keep in mind that sometimes, lower prices might correlate with lower quality.
So, be cautious when shopping on Wish and make sure to read reviews and do your research before making a purchase.
Shipping Options and Costs
On Temu, you have various shipping options, and the costs depend on the delivery service you select. They offer both standard and express shipping, allowing you to pick the one that best suits your needs.
The good news is that you might even be eligible for free shipping on certain items, making it even more affordable. Additionally, Temu is committed to reducing its carbon emissions, which means your shopping experience is more eco-friendly.
As for Wish, the shipping costs vary depending on the seller and the item purchased. Some sellers may not offer tracking features, which could leave you in the dark about your order's progress.
However, the platform also offers discounts and promotions that can help reduce shipping costs.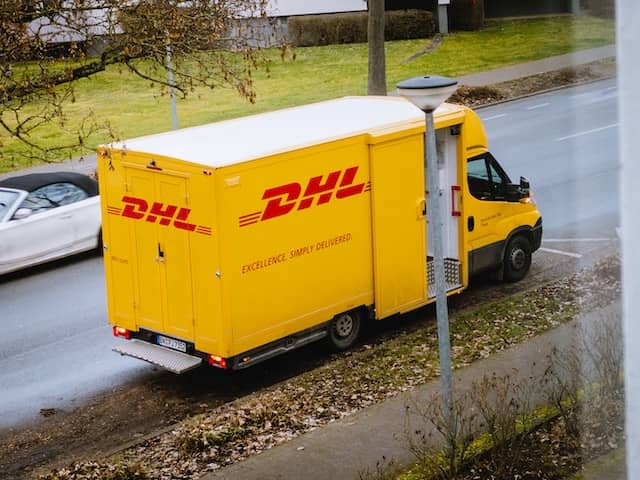 Your experience with shipping efficiency and shipping times can vary with both platforms.
While many customers are pleased with the shipping times on Temu, there might be instances where packages take longer to arrive.
The silver lining is that Temu provides a $5 credit for standard orders or a $13 credit for express orders if your delivery doesn't arrive on time.
In contrast, shipping times on Wish can be unpredictable, sometimes taking a few weeks to arrive. This is because most products are shipped directly from manufacturers in China.
So, keeping that in mind, it's important to plan accordingly and determine which platform works best for your needs.
Payment and Credit Options
When shopping on either Temu or Wish, you'll find a variety of payment options to suit your needs. The platforms accept major credit cards, including Visa, Mastercard, American Express, and Discover, ensuring an easy and secure shopping experience.
To cater to your convenience, both Temu and Wish also accept alternative payment methods. For example, you can use PayPal for added safety or mobile payment services like Apple Pay and Google Pay on respective app platforms.
In recent times, Buy Now Pay Later services have gained popularity, and these marketplaces have noticed this trend.
To support your budget constraints, some products on both Temu and Wish offer purchase opportunities using Buy Now Pay Later services like Klarna, Affirm, and Afterpay.
These services allow you to split your payment into smaller, manageable installments over a specific period.
Security and Privacy
Temu, a relatively new and popular e-commerce platform, has become a top shopping app in a short period of time. However, it has also faced questions regarding its security and privacy measures.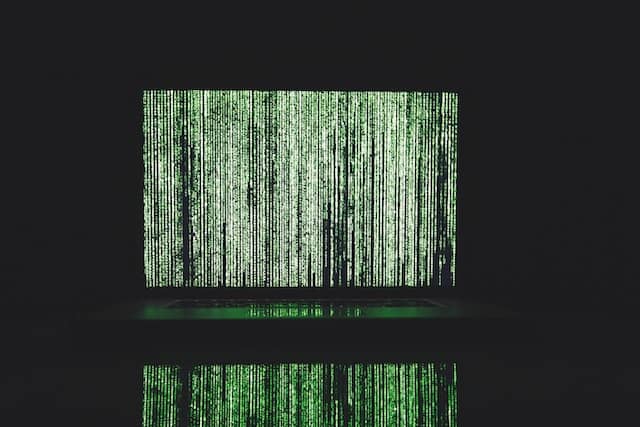 To properly safeguard your information while using Temu, you should know how biometric data is stored and where it's sent.
Storing biometric information like fingerprints and face scans locally, rather than on the app's servers, can help protect your privacy better.
On the other hand, Wish is a well-established platform with a strong reputation for its security measures. It implements data encryption, secure servers, and billing and shipping information protection to help ensure the privacy of its users.
Despite its solid security measures, it's still essential to read and understand Wish's privacy policy, which details how your data is stored, used, and shared.
Security features, like two-factor authentication and password strength requirements, are some important factors that contribute to user confidence in both platforms.
Regularly updating these security measures and being transparent about data usage help maintain customer trust and assurance.
Customer Support and Policies
Temu's customer service is available through various channels, including emails and live chats, to address your concerns or issues promptly.
On the other hand, Wish offers buyer protections and has implemented a comprehensive return policy for their customers.
If you're not satisfied with an item, Wish allows you to initiate a refund within 30 days of receiving your product.
This refund policy is particularly handy for customers who want the assurance of being able to return items if they don't meet their expectations.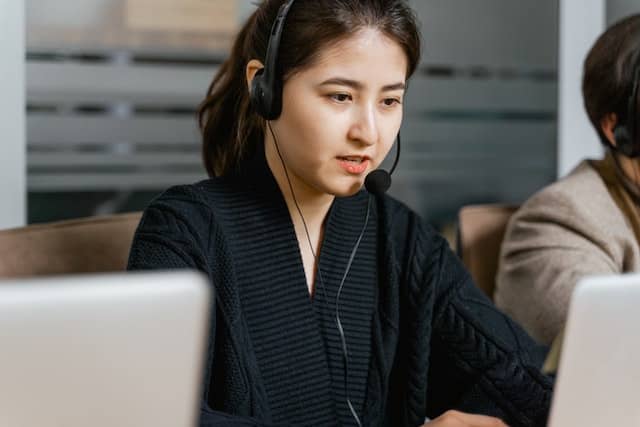 Regarding dispute resolution, Wish provides a user-friendly platform to help resolve any issues you may have with your purchase.
By contacting their customer support team and presenting your concerns or complaints, Wish can assist you in finding a suitable solution to your problem.
To sum it up, Temu aims to provide quick and efficient customer support services, while Wish focuses more on buyer protections and an accessible return policy.
Pros and Cons of Using Temu and Wish
When shopping online, it's important to consider the advantages and disadvantages of different platforms. In this section, we'll explore the pros and cons of using Temu and Wish, two popular eCommerce sites.
Temu
Pros
Wide range of product categories
Free delivery everywhere
Easy return process, with first return free within 90 days
Cons
Some concerns about legitimacy and potential scams
Environmental impact of shipping products
Wish
Pros
Large variety of products at discounted prices
User rewards system
Cons
Shipping fees and longer shipping times
Items may not be of the best quality
Less organized website layout
When comparing Temu and Wish, consider the following table:
| | | |
| --- | --- | --- |
| | Temu | Wish |
| Product selection | Wide range of categories | Limited categories |
| Shipping | Free delivery everywhere | Shipping fees and longer times |
| Returns | Easy returns within 90 days | Returns may be more difficult, with a window of 30 days |
| Website | User-friendly browsing experience | Less organized layout |
Frequently Asked Questions
What Are the Key Differences between Temu and Wish?
Temu and Wish are both popular online marketplaces offering a wide variety of products at competitive prices. However, there are some key differences between the two platforms.
Wish is known for its low prices, often sourcing products directly from Chinese vendors, while Temu's focus is on providing deep discounts and various customer coupons.
The products offered on both platforms may differ, so it's essential to browse both sites to see which suits your needs best.
Is Temu Safer than Wish?
Regarding safety and security, both Temu and Wish take customer concerns seriously.
While there may be differences in their return and refund policies, it's important to read the terms and conditions on each site to understand your rights as a customer.
Remember to check product reviews before making a purchase, as this will give you an idea of the product quality and any potential issues you may encounter.
How Does Temu Compare to Amazon and AliExpress?
Each platform offers unique features and benefits to customers. For example, Temu provides significant discounts and coupons, while Amazon is known for its vast product selection and fast shipping options.
AliExpress, like Wish, allows customers to buy products directly from Chinese vendors, which can result in lower prices but longer shipping times.
Temu vs Wish: A Recap
Temu and Wish are both popular online marketplaces for finding low-priced products directly sourced from China. While they seem similar at first glance, there are some key differences you should be aware of before choosing between the two platforms.
First and foremost, Temu became popular soon after its release in 2022 because of its absurdly low prices. Both platforms offer a wide range of products, but you might find that Temu has a slight edge in terms of variety.
While Wish focuses on specific sections, Temu lets you explore various categories, including both manufactured and hand-made items.
It's important to consider your personal shopping preferences and requirements when deciding between these two platforms. Do you prioritize a larger selection with various categories, or are you more interested in specific items and sections?
You should always research and read customer reviews for both platforms as a shopper. This way, you can gather additional insights and recommendations to guide your decision.
Finally, if you're interested in sourcing products directly from China, consider using a trusted service like NicheDropshipping. Request a free quote from us and simplify your sourcing process, save time, and potentially find even better deals.