eCommerce has revolutionized the business industry forever and continues to grow as a world of its own.
But navigating it can be difficult for newcomers due to all the jargon and terminologies.
So if you're trying to enter the market, learning the eCommerce glossary beforehand is essential for success.
In this article, we'll cover both the basic and complex terminologies and abbreviations used in eCommerce.
So, let's get right into it!
The Ultimate eCommerce Terminologies Handbook
Get ready to master the eCommerce linguistics sorted in alphabetical order. We'll not only cover the basic concepts but also briefly discuss the practical applications of each term.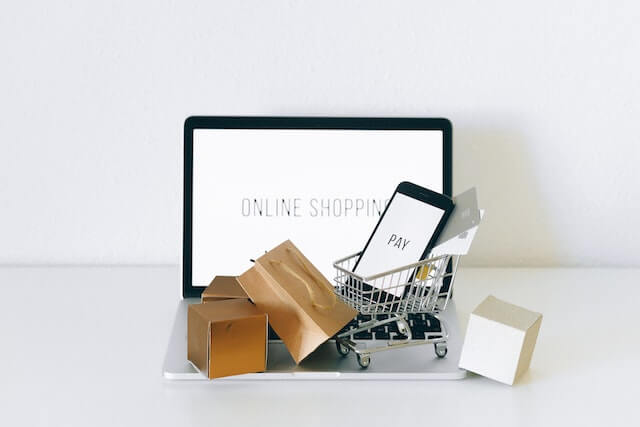 A.
1) A/B Testing
A/B testing is also referred to as split testing.
It is a performance monitoring method that divides your users into multiple groups and assigns each group a particular variation of a single element on your website.
The purpose of A/B testing is to determine which variation is more suitable for your website.
A/B testing is a great way to determine what your visitors are attracted to, and how to boost sales or conversions.
2) Affiliate Marketing
Affiliate marketing is referring a specific product to a potential customer on an online platform.
If the referral is accepted and the visitor makes the purchase, you earn a commission from the business you advertised for.
Usually, affiliate marketing gets you a 5-20% commission on each sale, but it can be more depending on your reach.
This is a great method to earn extra income and can be made a full-fledged venture if you have a significant online presence.
3) Analytics
Analytics means getting a precise idea of the performance of a platform by analyzing its data.
This includes everything a visitor does on the platform, how long they stay, which page they visit the most, how many interlinks get the most clicks, and more.
Using analytics to monitor performance is a great way to detect and improve your website's deficiencies.
Basically, analytics helps you get an overview of what's working and what's not. Hence, giving you the opportunity to tackle your weaknesses.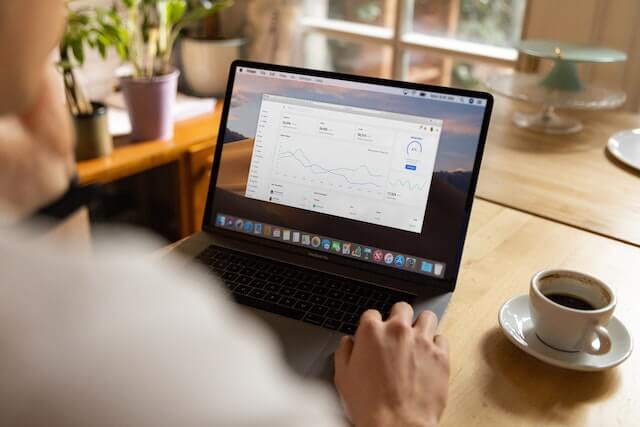 B.
4) Blog
Blogs are online pages where authors provide informative written content, much like what you're reading right now.
Blogs can be about anything. There's no hard and fast rule to adhere to a certain topic when starting a blog.
However, in eCommerce, blogs are usually made to attract more people to an online business.
For example, a storage bench store would dedicate a section of its website to a blog where topics related to storage benches would be covered.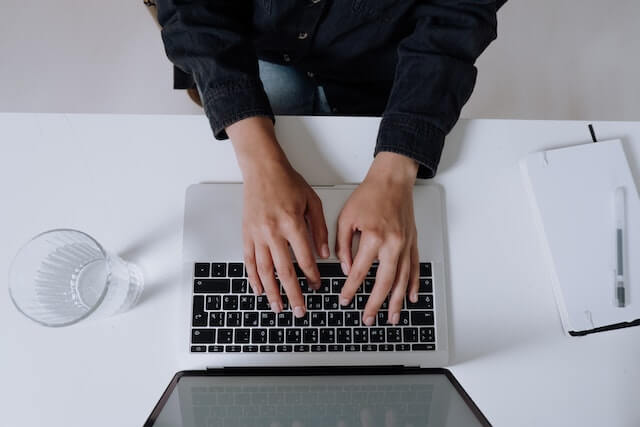 5) Business to Business (B2B)
B2B is a term that you'd come across a lot in the world of eCommerce.
As the name suggests, a transaction made between two entrepreneurial entities is a B2B transaction.
Assume that you're a manufacturer of apple fruit jams. To manufacture your product, you need apples because they're the core raw material.
Therefore, you regularly buy from a vendor who supplies you with apples to run your business. This transaction is called a B2B transaction.
6) Business to Consumer (B2C)
B2C transactions are in contrast to B2B transactions.
These transactions occur between businesses and consumers. They are the most commonly occurring transactions in any market.
Every business that trades directly with the consumer is a B2C business, with no middlemen in between.
A simple example of a B2C transaction is you making that impulsive purchase from an online store at 3 am.
Another similar term is Business to Government (B2G), which refers to businesses trading directly with the government.
We've created a separate guide that talks about different types of eCommerce to help you learn about these business models in detail.
C.
7) Call to Action (CTA)
A CTA is a phrase that encourages readers to take an action.
It appears at the end of a message and is an important element in digital marketing.
CTAs are for showing your audience the next step once they finish reading your message.
Some common examples are Register now, Visit our website, Buy our discounted membership plan, etc.
CTAs can be both short phrases and whole sentences, but they shouldn't sound too pushy.
An effective CTA is persuasive, highlighted, and contains strong words.
8) Content Management System (CMS)
A content management system allows you to manage content on a website without diving into the code.
A CMS software completes all the technical tasks for you and lets you handle your website's content easily.
This software is ideal for eCommerce merchants needing more know-how to build and maintain websites.
The core purpose of CMS is to simplify your website's framework and allow you to post as if you're posting on a social media platform.
9) Conversion Rate (CR)
The conversion rate is the percentage of website visitors who take a specific action that leads to your desired outcome.
This can include completing a purchase, filling out a form, subscribing to your email list, and more.
The formula to calculate the conversion rate is to divide the number of desired actions taken at a particular time by the total number of visitors on the site during that time.
Generally, a 2.5-3% conversion rate is considered good for eCommerce businesses and should be your initial goal.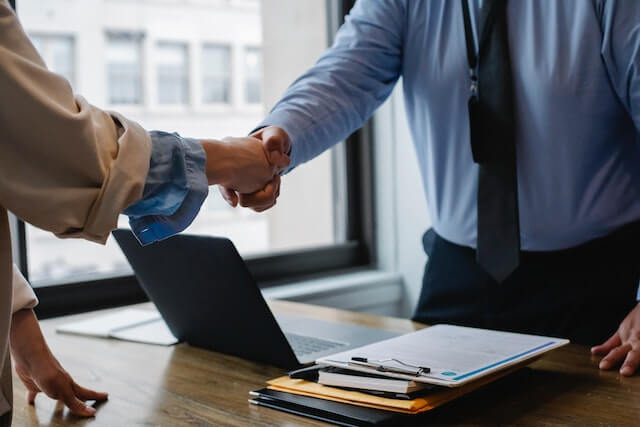 10) Cross-Sell
Cross-sell is basically selling complementary products with the items your customers have added to their carts.
These products are usually shown during check-out to trigger impulse buying behavior.
For example, if you're ordering a burger, right before the check-out, the app will show you "items that are frequently bought together" which will include fries, shakes, and more.
These complementary items are usually cheaper than the original item added to the cart.
11) Conversion Funnel (CF)
The conversion funnel is the journey of potential prospects turning into customers.
It begins from the top of the funnel when the prospect does some research between brands and products.
Then comes the middle funnel part, when they move one step forward and have a brief idea of what they're looking for.
The last part is the funnel's bottom. It represents the end of their journey when after moving through different stages of consideration, they make the purchase.
12) Customer Retention Rate (CRR)
Your business' customer retention rate represents the percentage of your recurring customers.
Basically, if 5,000 people are purchasing from your website and 1,000 of them are returning at some point, then that counts as a 20% customer retention rate.
D.
13) Dropshipping
Dropshipping is one of the most popular business models nowadays.
The general premise of dropshipping is that you list products in your store without holding an inventory.
Whenever a customer places an order, you forward the details to your supplier, who then fulfills the order.
The dropshipper keeps a certain percentage of commission on each sale.
If you're interested in becoming a dropshipper, do check out this beginner's guide to dropshipping.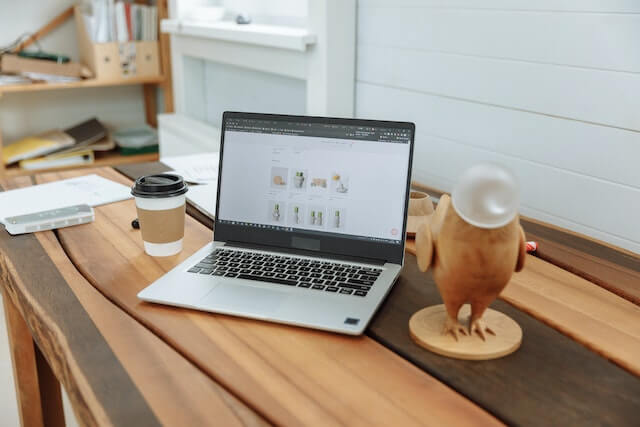 F.
14) Fulfillment
Fulfillment refers to receiving, managing, dispatching, and completing customer orders.
Fulfillment begins when a customer places an order. The seller must now arrange the product, receive payment, and ship it to the customer.
Once the product reaches the customer, it is considered a fulfilled order.
Fulfillment can become a hurdle if your online business has hundreds of orders coming in every day.
In this case, you can use a third-party fulfillment service.
I.
15) Inventory
Inventory refers to the stock you own as a business.
It is the list of all the goods that are currently in your possession and comes in three types:
The first is raw material, consisting of the core components your product needs to be manufactured with, e.g., leather for leather jackets.
The second is work in progress (WIP), which denotes all the goods currently in manufacturing.
The last one is finished goods, which are all the goods you have finished manufacturing.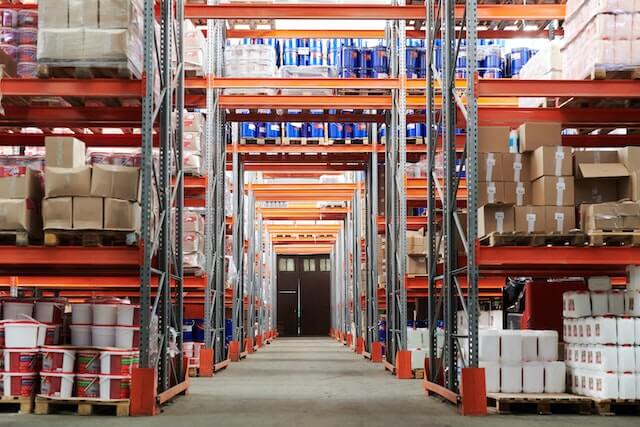 K.
16) Keywords
Keywords are words users usually type into the search bar when finding something on the internet.
These words hold great significance on the World Wide Web as they can help your content rank higher on search engines.
Of course, multiple other factors influence a site's rankings, but keywords are certainly one of the most important.
Keywords can be both phrases and single words. By using them in your content, you're increasing your visibility towards a certain audience.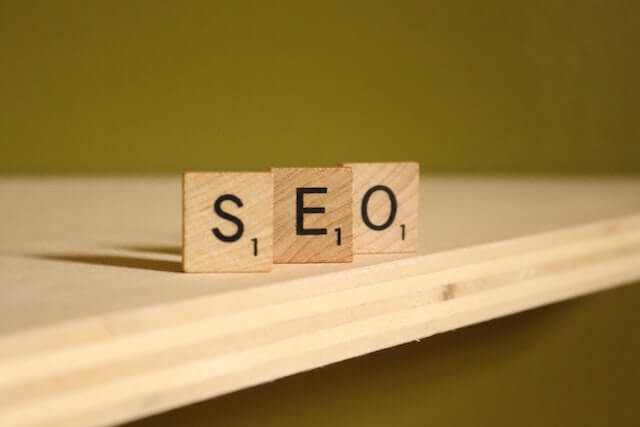 L.
17) Landing Page
Whenever you click on a link, you're directed to a specific web address, which is called the landing page.
In eCommerce, landing pages are often the homepage of an online store, a sign-up form, or a blog.
These pages are the second step your reader takes in their journey of conversion, with the first step being the CTA.
A good landing page can increase the chances of your prospect taking the action you want them to.
18) Lifetime Customer Value (LCV)
The LCV represents the overall value a customer can bring to your business.
Businesses mostly use this metric for long-term planning. It gives you an insight into an average customer's profitability.
LCV is mostly variable and calculated by weighing sales made to an average customer and then subtracting costs from the amount.
There is no precise calculation method for LCV, but it's a useful metric for shaping long-term marketing decisions.
N.
19) Niche
A niche can be defined as a specific segment of a market.
Markets are broken down into smaller divisions in eCommerce, which are called niches.
For example, if you choose the fitness niche journey, you can launch a store for gym equipment.
Choosing a particular niche helps you keep your focus on a specific audience and range of products.
If you cannot decide which niche to choose, you can check out our list of profitable niche ideas.
O.
20) Outsourcing
Generally, outsourcing means assigning your own task to someone else.
The term works the same way in eCommerce. Outsourcing refers to employing a third party to handle some of your business.
Assume you've come across a roadblock in your venture. You do not have the expertise to mow through it.
Hiring a third party that specializes in removing your barrier would be called outsourcing.
In contrast, an in-house solution means choosing a particular department/individual within your organization to remove the roadblock.
P.
21) Pay-Per-Click (PPC) Marketing
PPC marketing is a kind of digital marketing based on clicks.
If a store puts up an ad and a viewer clicks on it, the store will pay a fee to the platform where the ad was displayed.
This fee is charged for every single click. The store will not pay anything if nobody clicks on their ad.
PPC marketing is a great way to make yourself visible to your target audience, but it can be costly if not implemented properly.
R.
22) Retail
Retail businesses are usually at the end of the product chain because they trade directly with the consumer.
Retailers buy goods from manufacturers/wholesalers and sell them to the consumer.
Since retailers are resellers, they mainly don't manufacture their own goods.
Furthermore, the prices retailers offer you are higher than the prices a wholesaler would offer.
This is because retailers are readily available in the market, deal directly with consumers, and offer smaller quantities of goods.
S.
23) SEO (Search Engine Optimization)
SEO is perhaps one of the most frequently used terminologies in online businesses and a concept of great value. It is closely related to keywords.
SEO is all about optimizing your content to make your visibility more prominent to search engines.
Having a good grip on SEO means you'll appear more often in search results and attract more visitors to your website.
The difference between keywords and SEO is that the former falls within the domain of the latter.
24) Search Engine Results Pages (SERPs)
Search engine result pages, commonly referred to as "SERPs" is the page that a search engine returns after a user enters a keyword.
The goal of every eCommerce store is to rank higher on the SERPs to generate more organic traffic.
We will not dive into the details of how to rank higher, but a few common approaches include launching a blog and running paid ad campaigns.
You can learn more about ad campaigns, by reading our Google Adwords guide.
25) Supply Chain
Supply chain refers to the journey of a product from its manufacturer to its consumer.
The entire chain consists of several parties, costs, and transmissions.
Here's an example:
The manufacturer produces the goods.
The wholesaler buys the goods in bulk quantities from the manufacturer.
The retailer buys the goods from the wholesaler.
The consumer buys the goods from the retailer.
A supply chain can have more parties in it, depending on the nature of the product.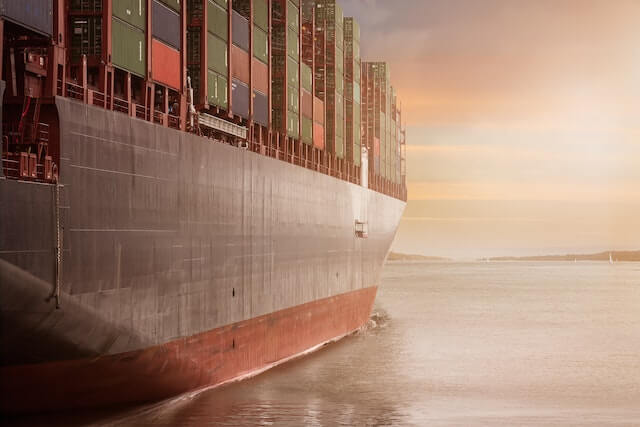 U.
26) Upselling
Convincing a customer to buy an upgraded and costlier version of a product is called Upselling.
The two products aren't different in nature. Instead, one is just a superior version of the other.
An example of upselling would be selling a phone with more storage and memory while marketing it as a "Plus" version.
People often mix cross-selling with upselling, but in reality, these are entirely different market tactics.
We've also compared these tactics in detail in our Cross-sell vs. Upsell post.
W.
Website navigation refers to the clicks made after visiting a website to reach a specific page.
It is the practice of navigating a website to access a certain piece of info such as the About page.
Although users also utilize the search bar for this purpose, some users tend to navigate manually toward the page they're looking for.
If this journey is made difficult for them, they'll likely leave your website without giving the search bar a chance.
28) Wholesale
The meaning of wholesale is to sell goods in bulk and at cheap prices.
An individual who deals in wholesale goods is known as a wholesaler.
Wholesalers typically buy directly from manufacturers and then sell to retailers. They can also produce goods themselves.
Wholesalers deal in large quantities of goods because their profit margin is dependent on it.
Wholesale businesses can be quite profitable if you have a stable supply of goods from the backend.
29) WordPress
WordPress is a free CMS platform allowing you to build your website from scratch.
Due to its versatility, WordPress is considered to be the best website builder out there.
Whether you're planning to start a blog or an online store, the CMS lets you build a website of any kind.
If you're unfamiliar with building websites, using WordPress as a newbie would be a great choice to launch your eCommerce store.
30) WooCommerce
WooCommerce is a WordPress plugin that adds eCommerce functionality to your online store.
Anyone using WordPress to build an eCommerce site will add the WooCommerce plugin.
It's also one of the top competitors of Shopify – which is also another eCommerce website builder.
You can find a detailed comparison of both platforms in our WooCommerce vs. Shopify guide.
Helpful eCommerce Resources
We understand that entering the eCommerce industry can be a bit intimidating for people who aren't familiar with it.
This is where eCommerce blogs come in. They provide valuable insight to their readers and give tips and suggestions on how they can grow their businesses.
Let's review some of the most popular eCommerce blogs online.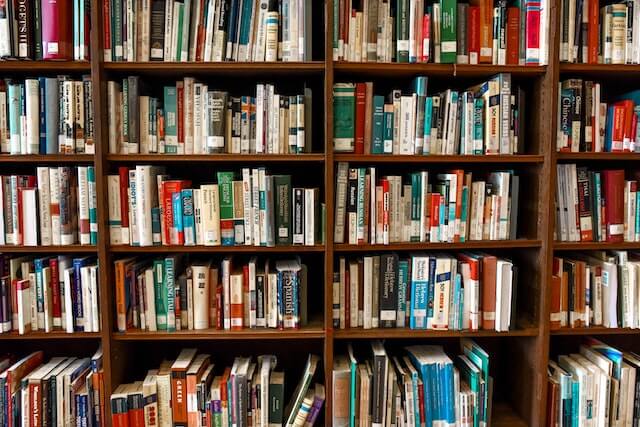 1) NicheDropshipping Blog
The NicheDropshipping blog provides readers invaluable tips and insights on how to start and grow their eCommerce business.
While their main domain is dropshipping, their blog covers pretty much everything related to eCommerce. This includes detailed guides, comparisons, and in-depth analysis of different eCommerce platforms.
NicheDropshipping regularly updates its blog to cover different topics to keep its readers updated with the latest industry trends.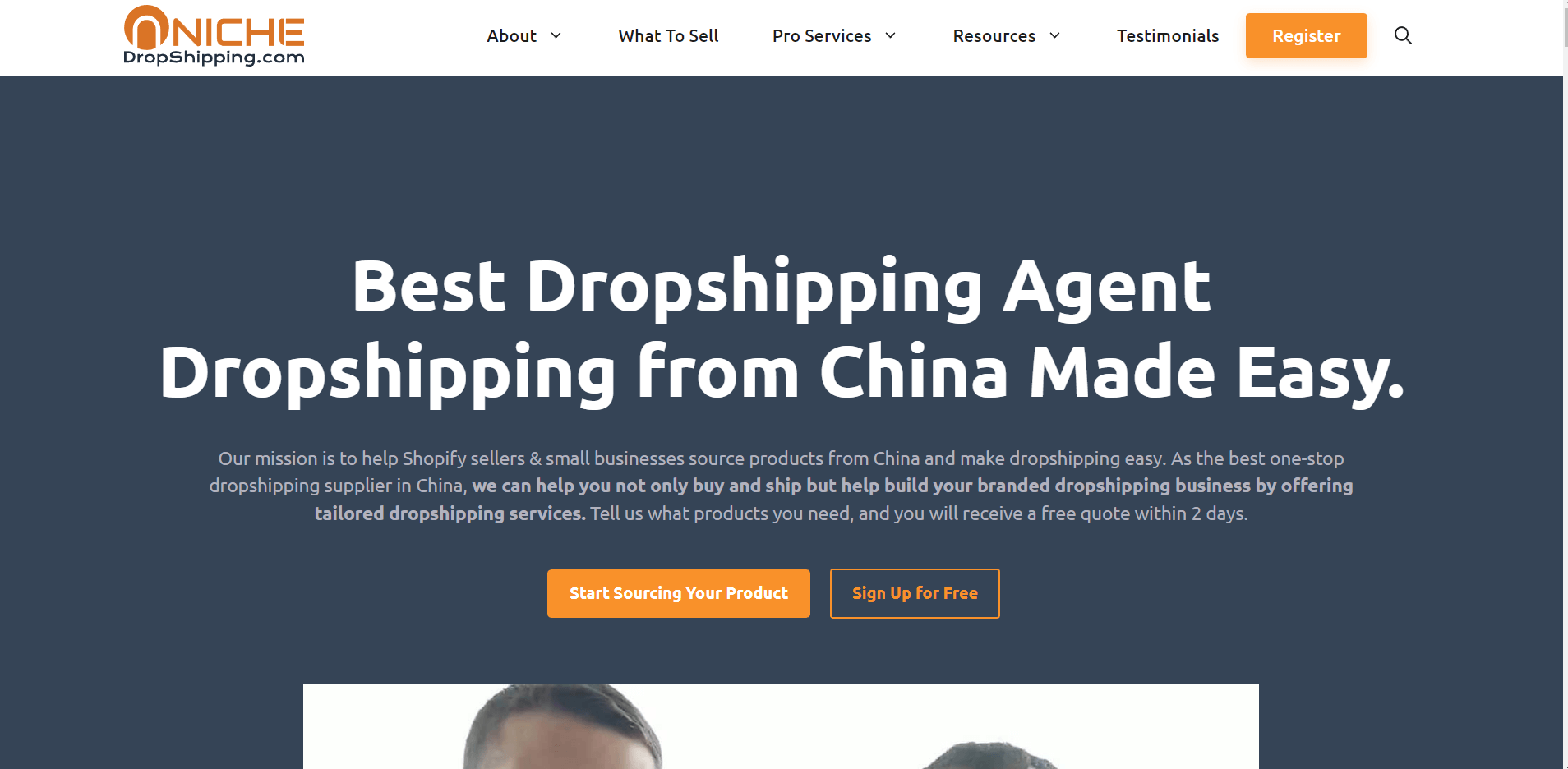 2) Shopify Blog
As you already know, Shopify is a renowned platform for entrepreneurs where you can easily start your online store.
Since the platform deals directly with entrepreneurs, Shopify knows the struggles of starting and maintaining an online business.
That's where their blog comes into the picture. The Shopify blog is one of the most trusted and valuable eCommerce resources out there.
The authors discuss a wide range of subjects in simple terms that are ideal for both beginners and veterans in the business.
3) Oberlo Blog
Regularly visiting the Oberlo blog can help you keep your online business thriving. While the Oberlo app shutdown in 2022, their blog is still quite active.
The blog is best known for offering practical real-life examples along with inspiration, tips, and tricks taken directly from successful eCommerce entrepreneurs.
There aren't any specific subjects authors stick to in the Oberlo blog. The topics are a mix of everything, but they all provide value to readers.
4) HubSpot Marketing Blog
Wondering how to excel in your marketing strategies? Look no further than the HubSpot marketing blog.
HubSpot is not exactly an eCommerce platform, but it sure does wonders for entrepreneurs by giving them valuable insights.
As you can tell, HubSpot primarily focuses on enhancing your marketing skills through its in-depth guides.
Their articles are filled with statistics, research, and graphs. So, rest assured you're relying on trustworthy authors who did the math for you.
Helpful eCommerce Tools for Business Growth
Fortunately, numerous tools are out there to help you kickstart your eCommerce career.
We've listed below some of the most useful ones:
1) Google Analytics
When it comes to metrics and analytics, Google Analytics is undoubtedly the king of them all.
What makes Google Analytics stand out is that it reports website traffic that allows eCommerce entrepreneurs to track the performance of their store and marketing campaigns.
Being a beginner, you might feel the data is a lot to process initially.
But don't worry, Google will guide you through the process and make things as simple as possible.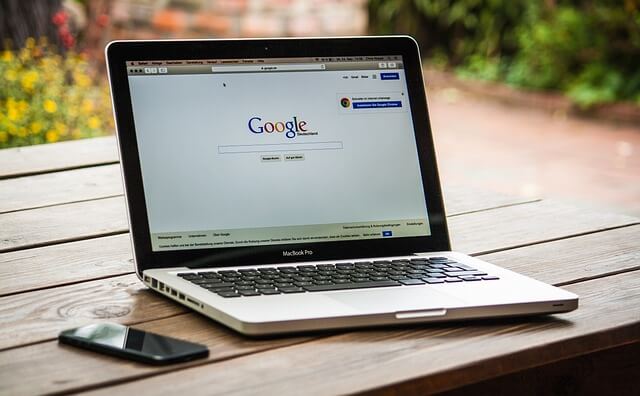 2) Semrush
In this age, standing out in the international eCommerce market is a major challenge, but thankfully, you have tools like Semrush to help you out.
Semrush allows you to handle most of your marketing tasks. Whether it's building backlinks or finding keywords, this tool offers them all.
Trusted by renowned brands, Semrush offers a 7-day free trial before you're required to purchase a membership.
Semrush is an all-in-one tool catering to almost all your marketing needs.
3) Buffer
Regularly posting on social media and staying up-to-date with your schedule manually can be tiring and time-consuming.
Buffer is a useful tool for handling multiple social media accounts from a single place.
It allows you to create and schedule social media posts to save time and focus on scaling your business.
Buffer easily integrates with mainstream social media platforms and offers pocket-friendly packages to small businesses.
Final Thoughts
In the ever-evolving eCommerce world, staying up-to-date with trends, terms, and tools can be challenging.
We hope our article on eCommerce jargon helped you learn a thing or two about what awaits you in the market.
Now that you're ready to step in, why not begin your journey by finding a reliable supplier?
Fortunately, this is exactly what NicheDropshipping specializes in.
If you're looking for a stress-free way to source products, then we've got you covered.
All you have to do is submit a sourcing request; our experienced agents will do the hard work for you!