The eCommerce industry is booming with sales in 2021 amounting to a huge 5.2 trillion dollars worldwide.
This at least makes one thing clear: people simply love shopping online!
But unfortunately, this also means that the number of online stores is growing each day, and the competition is stiff.
If you're new to the eCommerce space, then you're probably in a dilemma about what to sell.
One solution is to ask yourself what people buy the most online.
How can you figure that out? Well, don't worry because we've done the hard work for you.
We've compiled a list of the most sold online products based on the data provided by Google Trends.
So let's dive straight into it!
1. Houseplant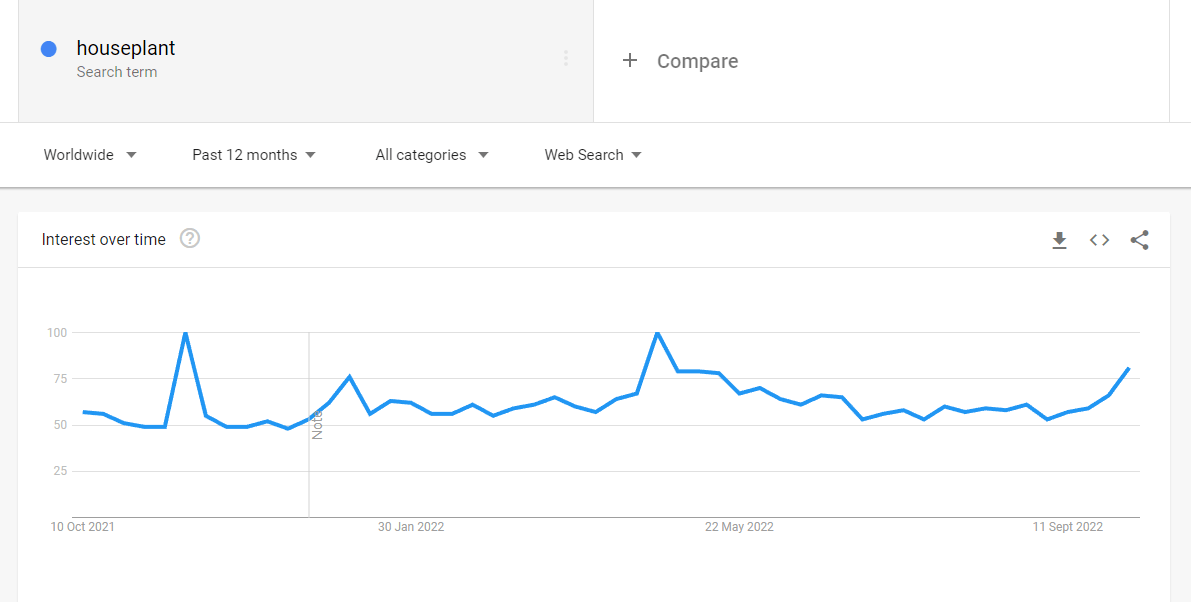 Starting off this list are houseplants that have seen a surge in popularity.
And honestly, it's not surprising because living in a cultivated green space has many benefits.
It could reduce stress levels, increase attention span, improve air quality, and more!
We know, some people may argue that selling this product online can be a bit tricky.
But what if we told you that you don't only have to sell houseplants?
You could throw in some other similar products such as seeds and houseplant accessories like pots, spray bottles, and more.
Think of it as launching an online store in the gardening niche.
There are so many products to work with, and houseplant is just one of them.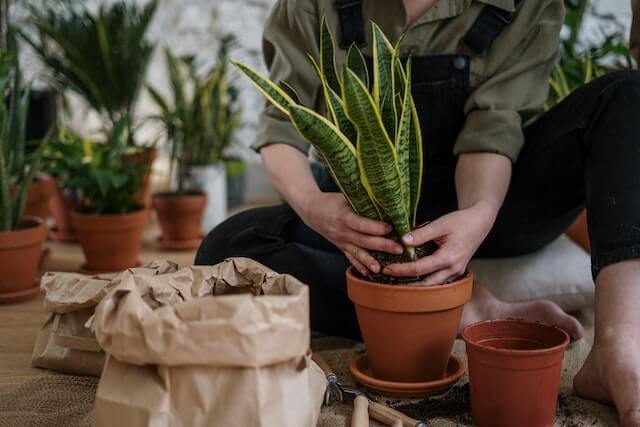 Pros
Marketing is easy due to its immense benefits.
Indoor gardening is an evergreen niche.
Easy to cross-sell with other products.
Cons
Difficult to package and ship.
2. Shoes
Everyone wants quality footwear without spending a fortune. This graph also shows that people are actively searching for shoes online: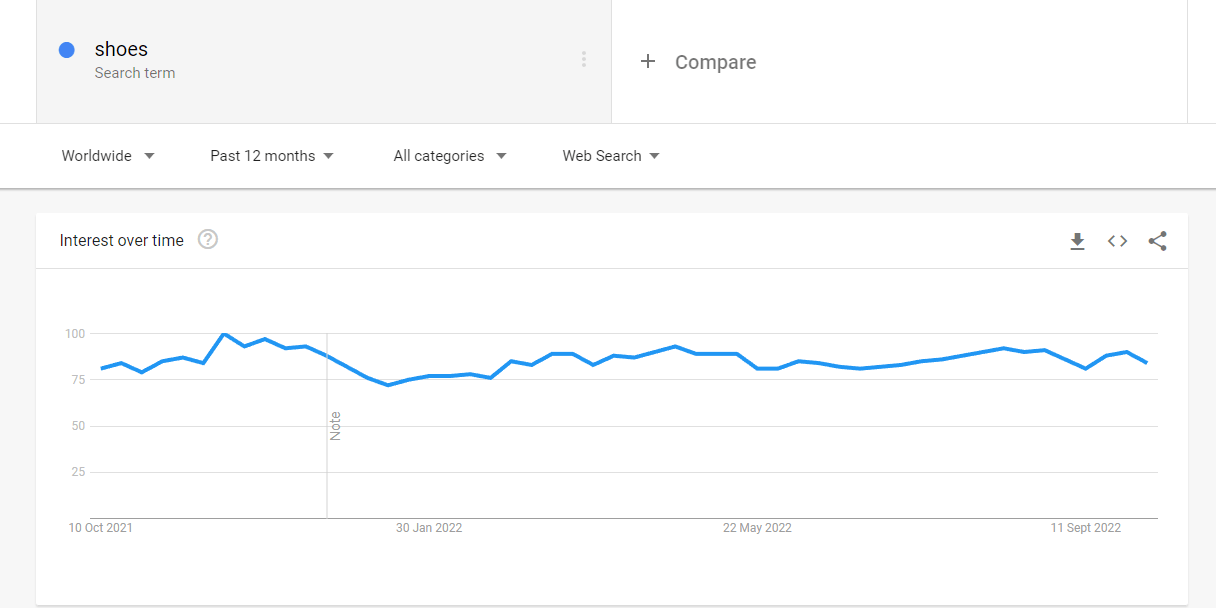 That's exactly why you'll find many Instagram pages nowadays selling footwear.
But before you start selling shoes, make sure to find a trustworthy supplier.
Some suppliers often sell counterfeit branded products which can lead to copyright issues.
So it's best to directly work with a manufacturer that produces quality non-branded shoes.
If things work out, perhaps you could consider launching a private-label shoe brand.
Pros
Appeals to people of all ages.
Available in different colors and styles.
Multiple categories of footwear to sell.
Cons
Too many scam suppliers of fake branded shoes.
3. Printed Clothes
Clothing is one of the most sold items in the world with the apparel market expected to reach 2 trillion U.S dollars by 2026.
People are always looking for ways to make a style statement and are willing to pay a pretty penny.
But isn't it even better if they can get customized clothing at a cheap price?
Well, that's precisely why printed clothes have grown in popularity.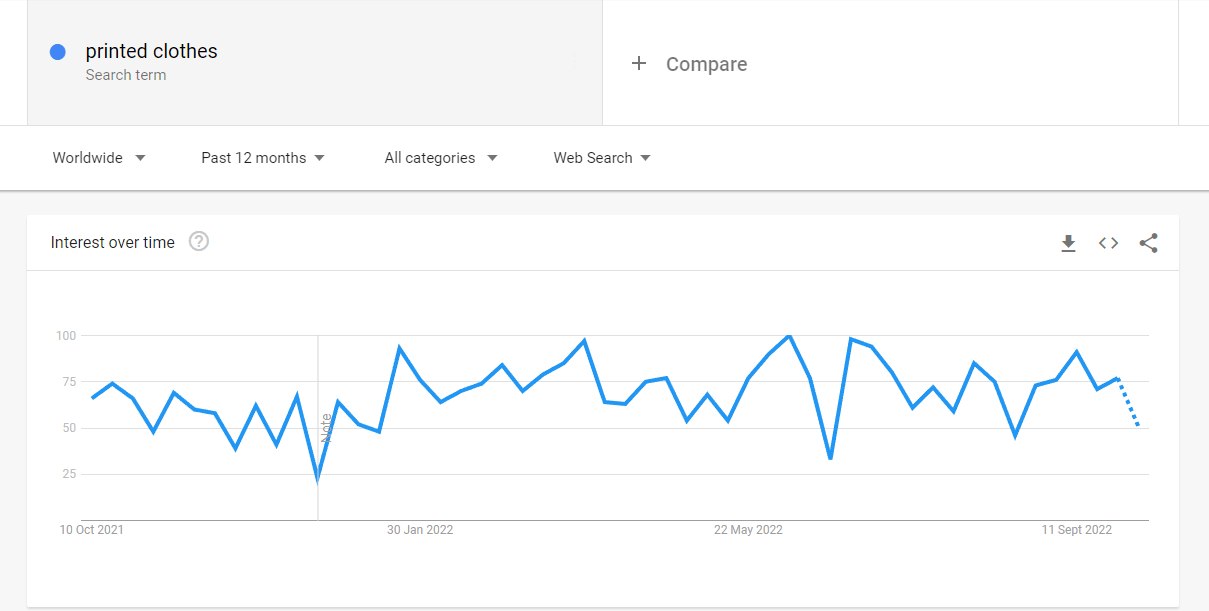 More and more people have started looking for printed clothes, which has led to a surge in POD stores.
However, the only drawback of this product is that your store is only as good as the quality of your prints.
That's why you need to have a reliable supplier by your side and for that, you can check out our list of the best POD companies.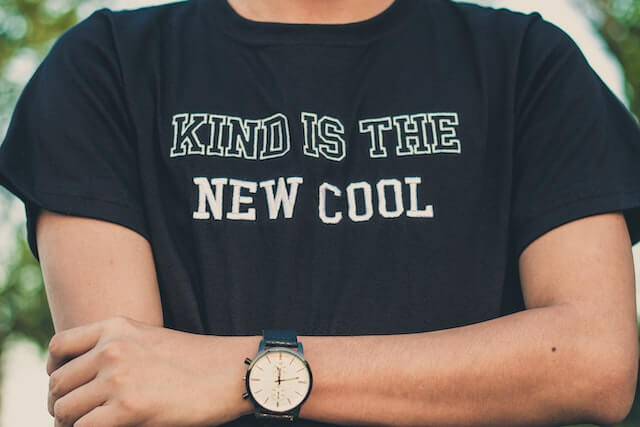 Pros
Flexibility over product design.
Easy to ship and sell.
Fashionable clothing is always in-demand.
Cons
Low profit margins.
Print quality can make or break your business.
4. Pet Food
Pet products are one of the safest eCommerce niches out there.
Most pet owners don't mind spending a hefty amount to purchase high-quality food for their pets.
This graph also shows that most people prefer buying pet food online: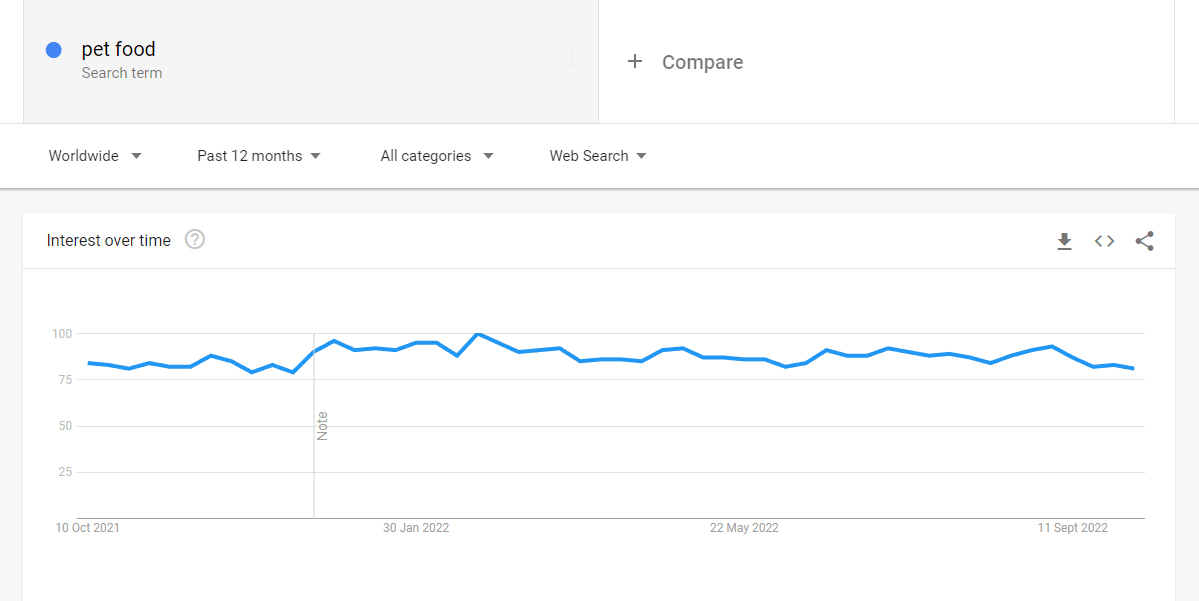 Of course, if you do take this route, then you don't only have to stick with pet food.
This is a vast niche and you can't really go wrong as there are plenty of other products like toys, leashes, and more to sell.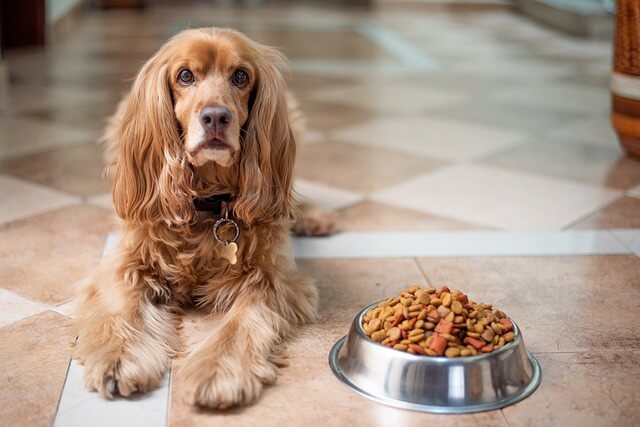 Pros
Potential for keeping a high profit margin.
The pet niche is steadily growing.
Many other products to sell in the pet niche.
Cons
Finding a supplier with quality pet food can be challenging.
5. Wireless Chargers
We know the market for tech products is mostly saturated.
That's why, we won't ask you to sell USB cables, headphones, or any other generic products. However, wireless chargers are an exception. They have started to grow in popularity only recently.
The market value of wireless charging stations is estimated to reach 40 billion dollars by 2027.
Since there aren't too many sellers of quality wireless charging stations, we believe this is a good time for you to penetrate this market.
It really is an evolution from traditional charging devices, and as the world continues to move towards wireless technologies, it's only natural that wireless chargers will further grow in demand.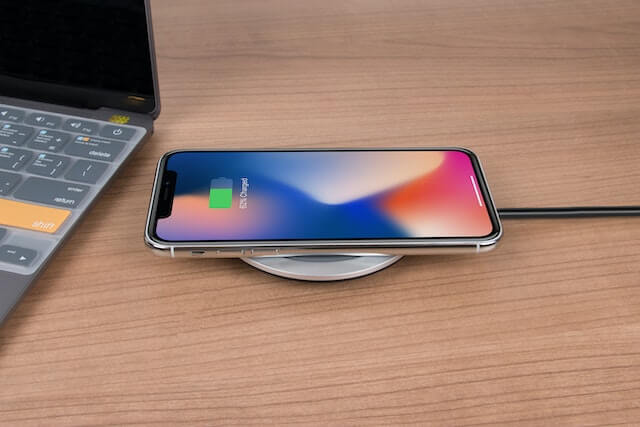 Pros
People nowadays are inclined to buy wireless products.
More efficient and portable than regular chargers.
Cons
Limitations with phone usage may deter some buyers.
6. Air Fryer
We all want to enjoy delicious meals without having to spend hours in the kitchen.
That's why air fryers have been blowing up in terms of health and flavor standpoint.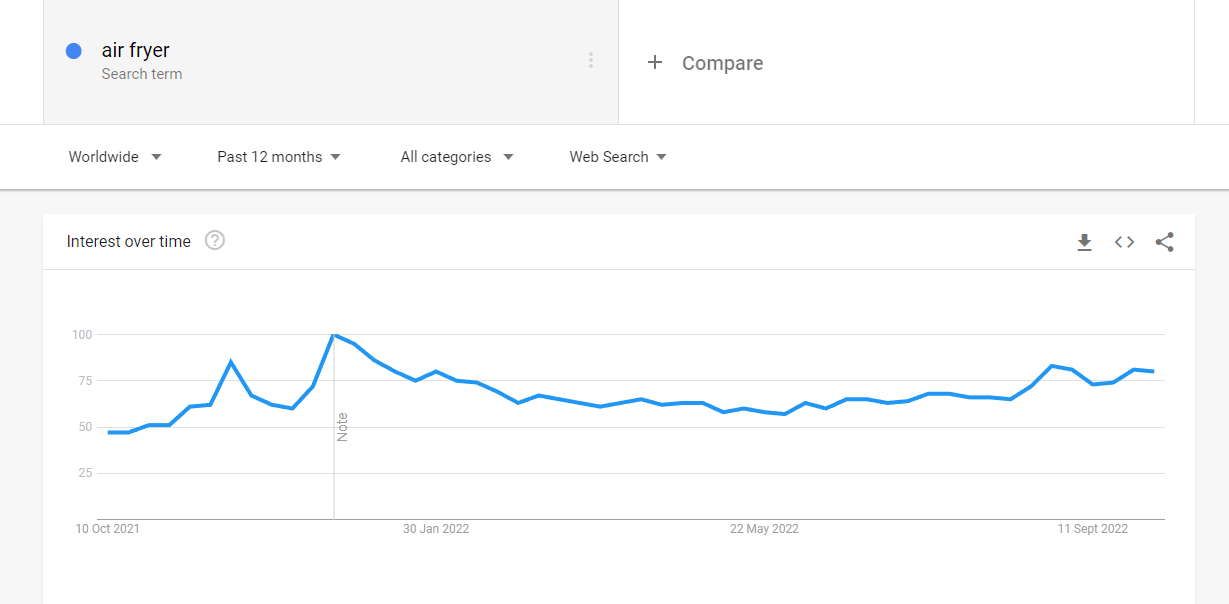 Air fryers allow people to cook with less effort while enabling them to enjoy healthier foods.
By reducing the effort, air fryers can also help you save money because you won't have to order outside food as often.
If that wasn't enough, then another benefit is they're easy to clean.
And this might sound surprising but air fryers became popular in the market just recently.
Before 2016, most people didn't even know they existed. But now, as shown in the graph above, many people are searching for them.
Plus, this is the kind of product that people tell their friends about due to the ease it adds to their lives, which can further increase sales.
Pros
Many different varieties and models.
Easy product to dropship.
Relatively new in the market.
Cons
Shipping electronic appliances are always risky.
7. Coffee
Did you know that Americans drink over 400 million cups of coffee a day?
And while coffee has been around for centuries now, the graph shows that it's still as popular as ever.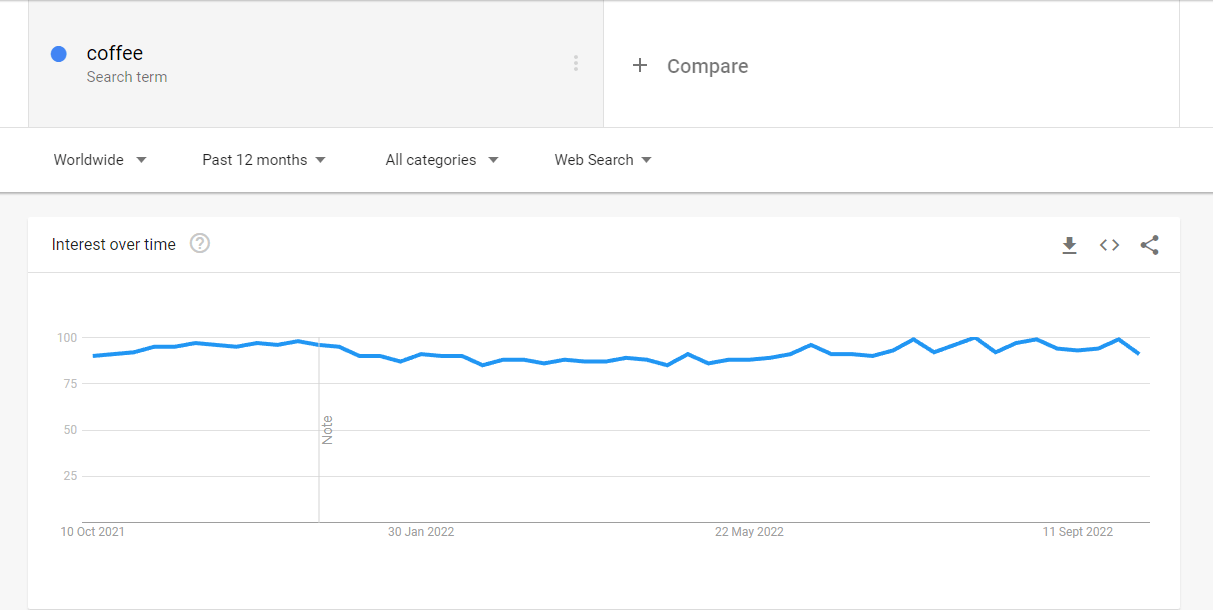 Some might say that coffee is a saturated niche because there are too many suppliers.
But considering the high demand, new entrepreneurs always have room to set foot in this industry.
Besides, people are also always looking for good alternatives to switch from expensive brands.
The biggest benefit of selling coffee is that this product is easy to private label. You'll find plenty of suppliers that allow custom packaging.
Then again, this is also a drawback because if you don't build a brand, then not many people would buy from you anyway.
And we don't blame anyone because it's always a good idea to buy consumable products from reputable brands.
But don't worry, with a bit of marketing and quality beans, you can easily launch a successful coffee business.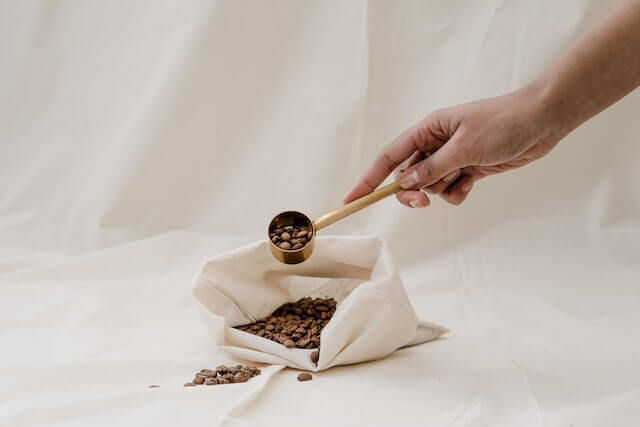 Pros
Easy to private label and launch a coffee brand.
Plenty of customers as coffee is the most widely loved drink.
Good variety of coffees to sell.
Cons
Launching a brand is essential to attract customers.
8. Sports Supplements
With the growing fitness trends, you'll find more and more people ordering stacks of sports supplements. Sports supplements are made to provide nutrition to the body.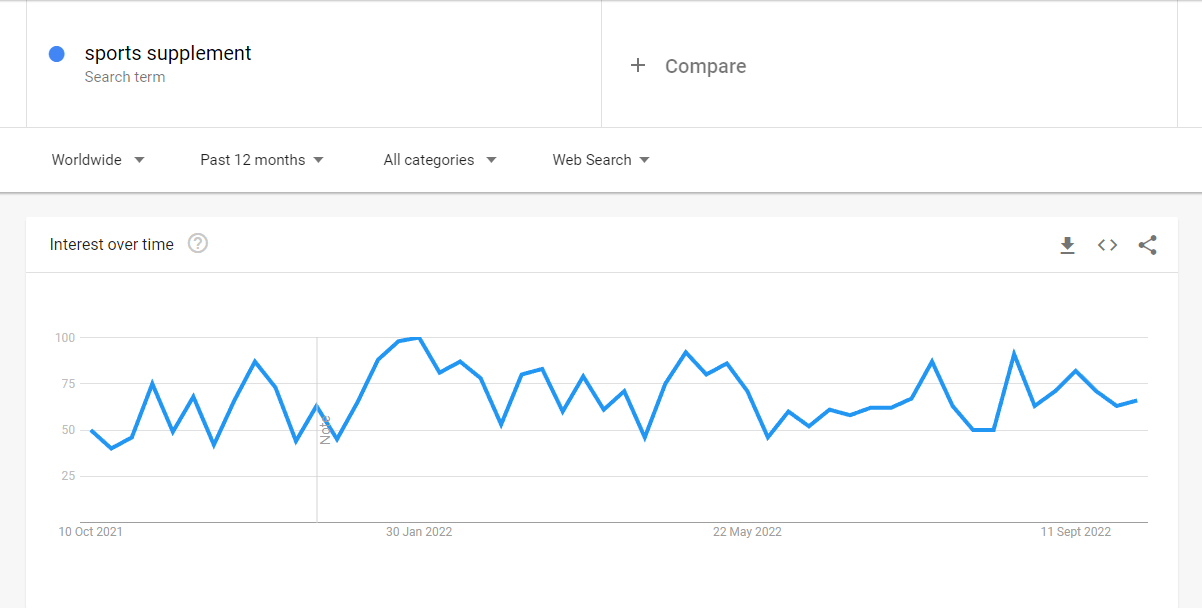 Supplements are becoming popular because not everyone has the time to cook. Making meals can feel like a chore when you have a full-time job and other responsibilities.
Sports supplements are designed to help people meet their bodies' micro and macronutrient requirements.
In addition, they can also enhance the exercise and athletic performance of individuals. Nowadays, you'll find plenty of sellers of sports supplements online.
It's even safe to say that it has become a lucrative business because people are willing to pay a pretty penny to get any boost they can to achieve their dream physique.
The graph above shows that the best time to sell supplements is at the start of the year when most people have a New Year's Resolution to get in shape.
But don't worry because even throughout the year, supplements can generate a decent number of sales.
And since most people prefer ordering their stacks online, it's only natural to add sports supplements to this list.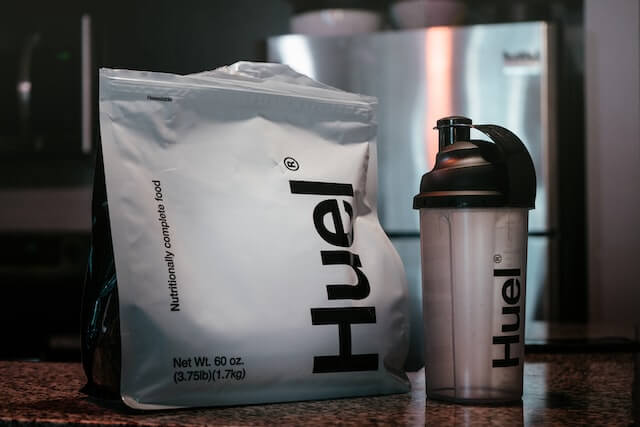 Pros
Sports supplements have high profit margin potential.
Easy for private labels to launch a fitness brand.
Widely popular among a younger audience.
Cons
Consumables need to be sold with extra caution.
9. Eyelash Extensions
You probably didn't expect eye extensions here, but hey – the products that we least expect make the most profit.
The graph below also makes it clear that eye extensions show no sign of slowing down.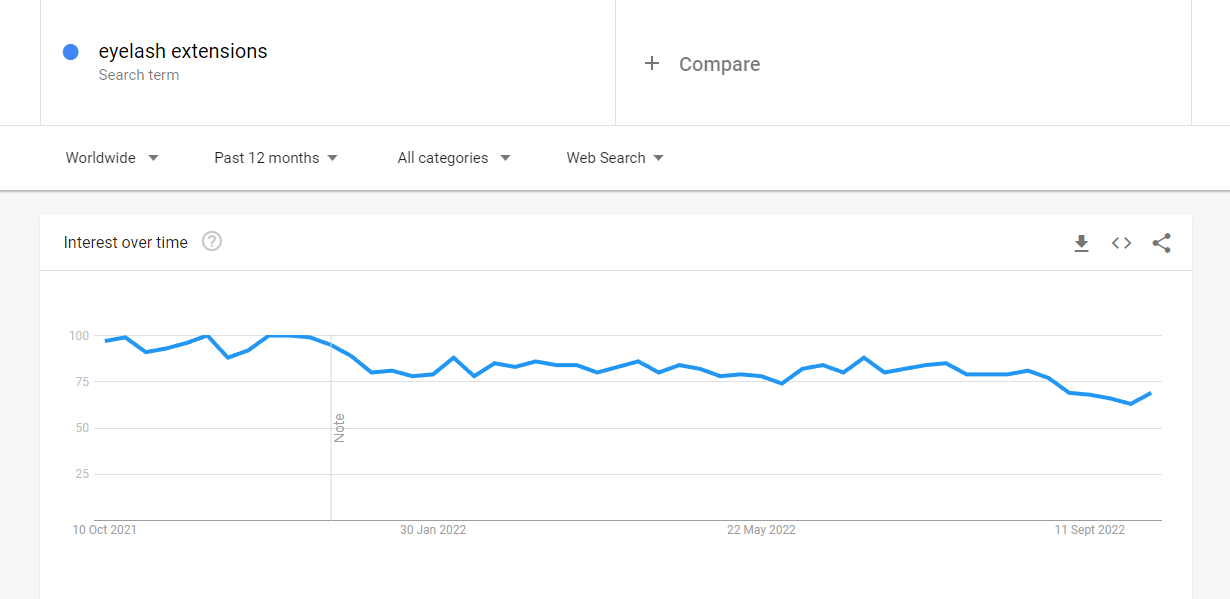 We know, you might be skeptical about selling eyelash extensions as a standalone product.
That's why most online store owners sell them alongside wigs, hair extensions, and other similar products.
These products are a bit different from the regular beauty products we're accustomed to seeing everywhere.
The competition in this niche is also relatively low because most entrepreneurs are yet to realize its potential.
And as the trends show, the demand for eyelash extensions is pretty high.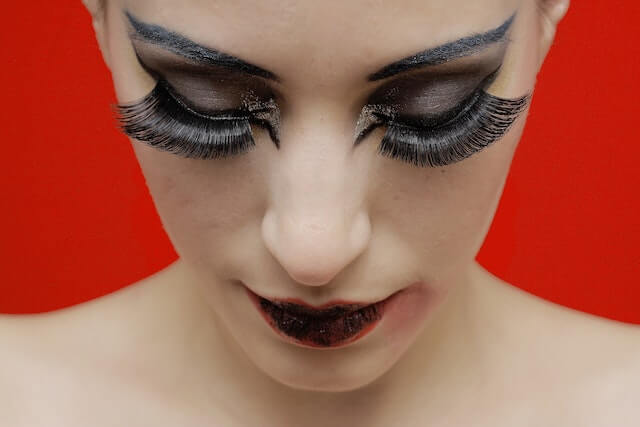 Pros
Not as competitive as other niche products.
Easy to package and ship.
Eye extensions last only a few weeks.
Cons
Finding suppliers of quality eyelash extensions may be difficult.
10. Grooming Products
We all want to look good, which is why selling grooming products is a great idea.
Even if the graph doesn't look as impressive, we all know that some grooming products are a must-have in our daily lives.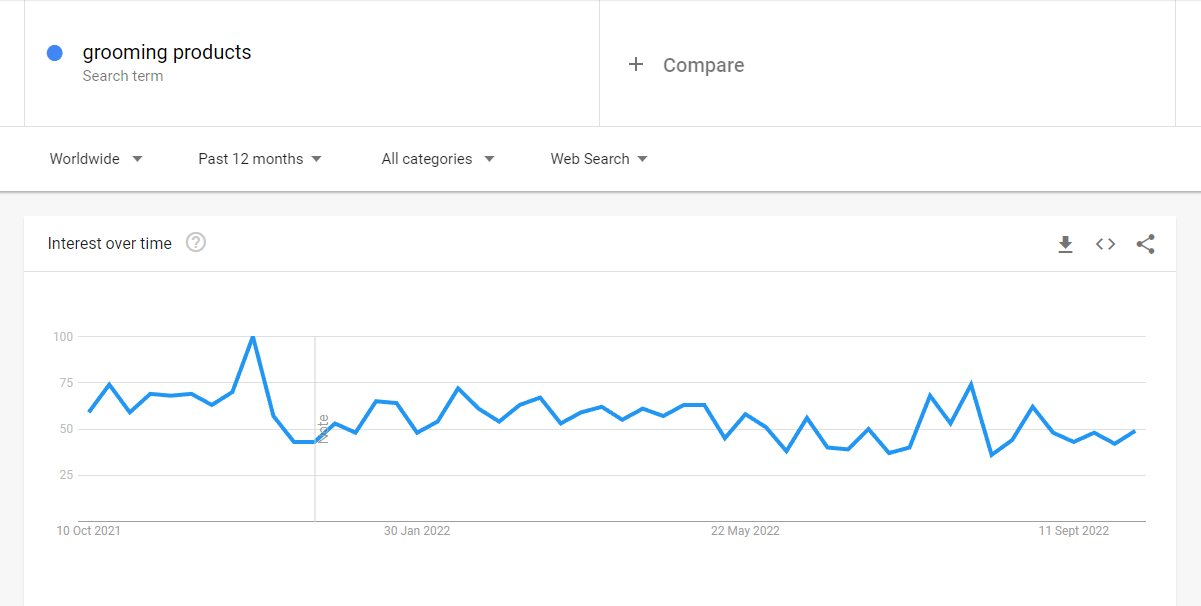 And just take businesses like the Dollar Shave Club as an example.
It's a great D2C business to learn from that shows how you don't always need fancy ideas to succeed.
They make buying razors easier in the form of subscription boxes. But you don't have to copy what Dollar Shave Club is doing.
This is a huge niche and plenty of other products like beard oil, electric shavers, and hair gels are a part of it.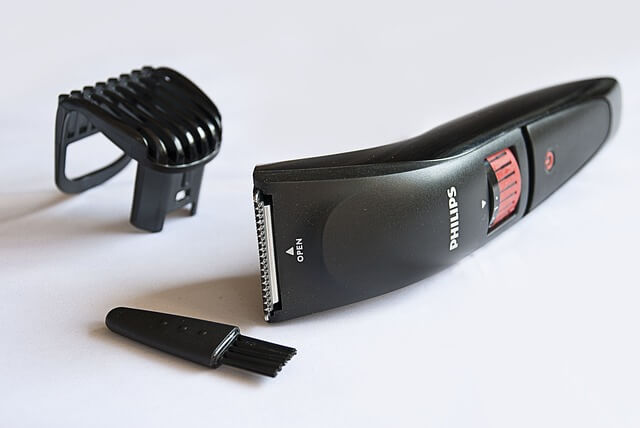 Pros
Grooming products are used daily.
Several products to choose from.
Easy to encourage impulse buying.
Cons
The market is already competitive.
11. Board Games
Playing board games is a great way to bond with your friends and loved ones.
As you can see, board games blow up in popularity towards the end of the year.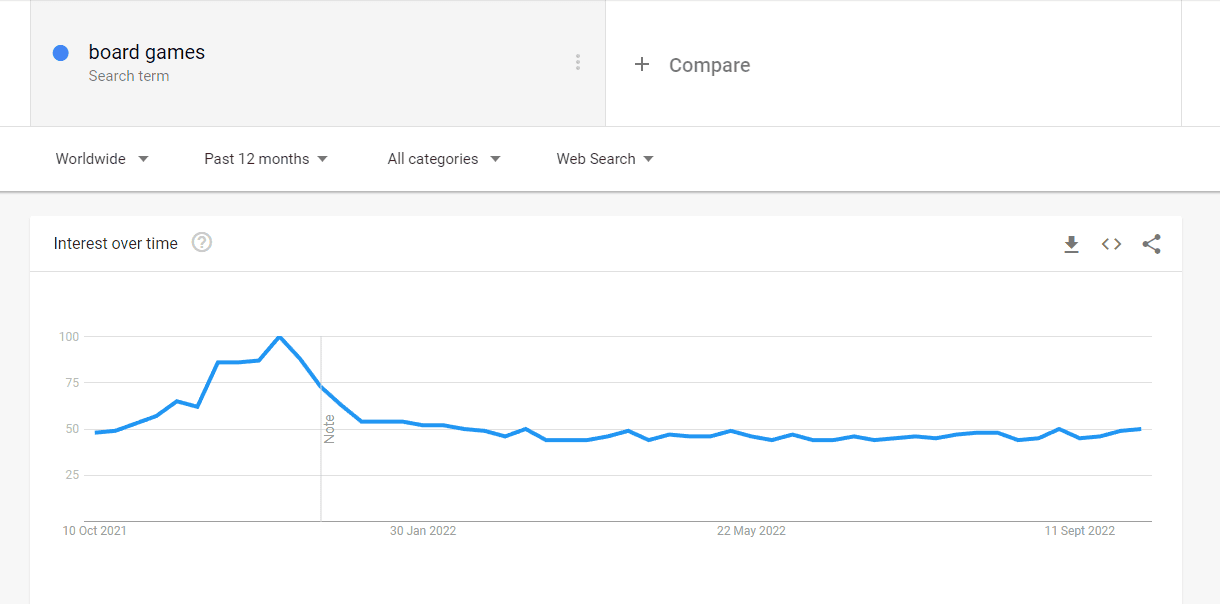 That's because most holidays in the U.S come in the 4th quarter of the year.
But even after that, the search volume is actually consistent. And let's not forget that this is an item that most people purchase impulsively.
If you're creative enough, then we suggest creating your own board game.
While it would take a huge amount of time and money, it also has the potential to make a ton of profit.
Pros
Sales skyrocket towards the end of the year.
Perfect product to encourage impulse buying.
Cons
Big time and money investment for private labeling.
12. Punching Bag
We all want to blow off some steam from time to time, and the best way to do that is by getting a punching bag.
Aside from releasing that pent-up aggression, a punching bag workout is also one of the best cardio you can do.
Similar to board games, the sales of punching bags also skyrocket during the 4th quarter.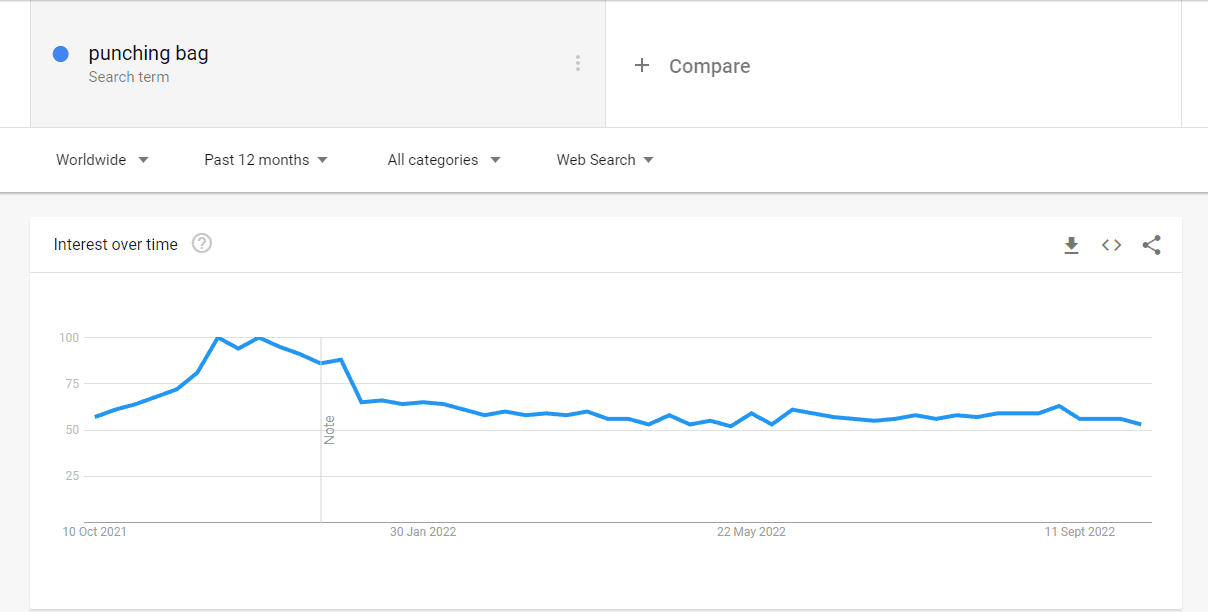 Again, that's probably because this is when most people make resolutions to get in shape.
But the main reason punching bags are a great product to sell online is simply because it's hard to find in traditional stores.
You'll have to go to a sports shop to buy one, which can be a hassle.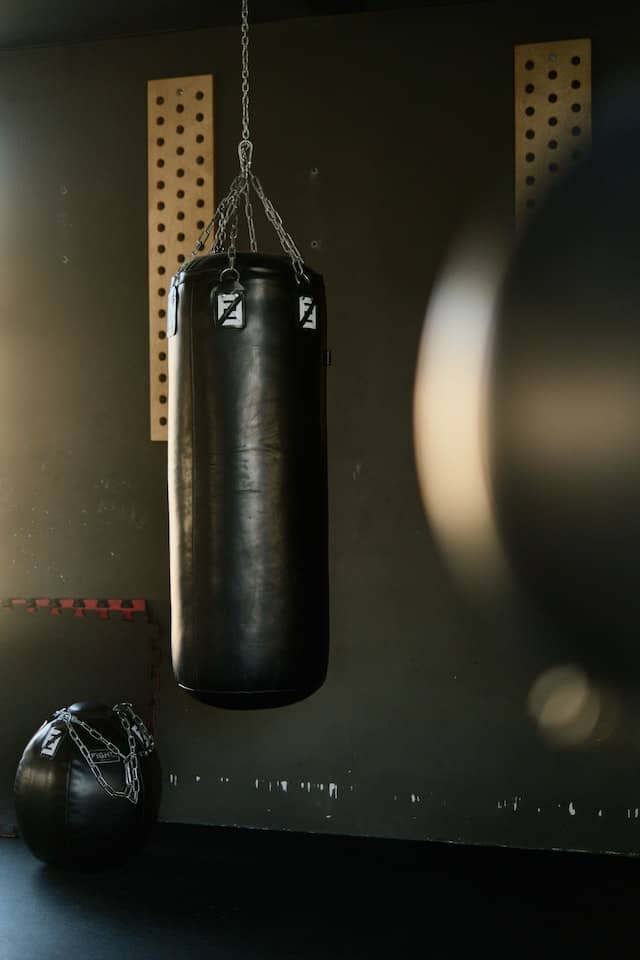 Pros
High number of sales during the 4th quarter.
Less likely to get damaged during shipping.
Cons
Targets more of a niche audience.
13. Jigsaw Puzzles
You might be surprised to see this, but jigsaw puzzles are actually quite popular online.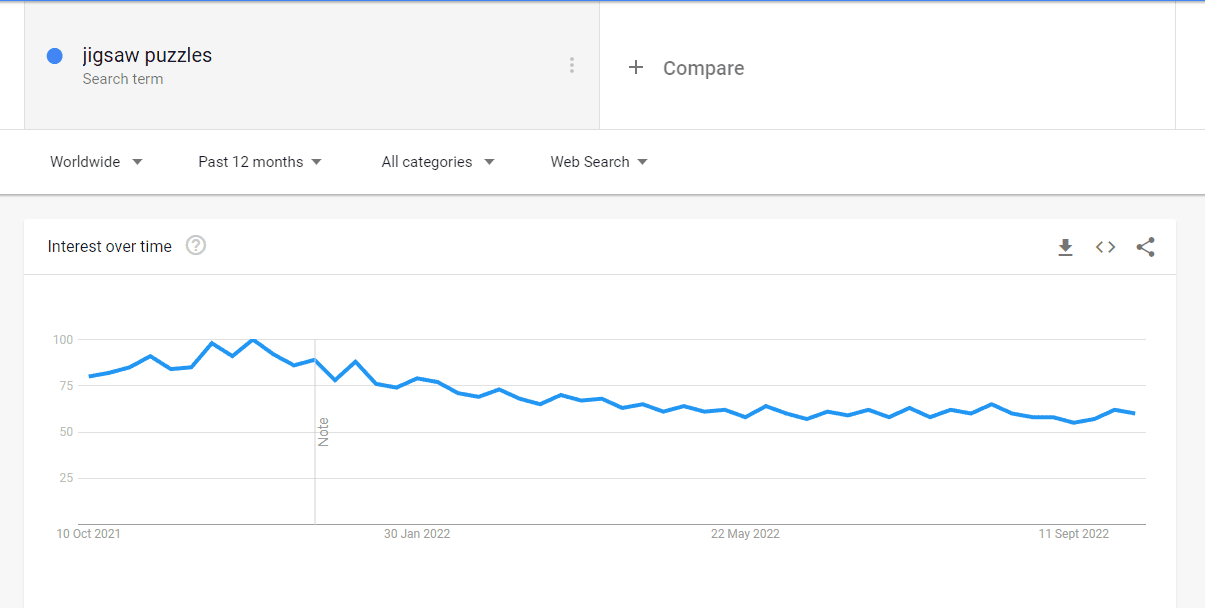 It's a "chill but challenging" way for people to pass their free time while stimulating their brains enough to stay healthy.
Over the years, jigsaw puzzles have become popular, especially among children.
Parents buy them for children so they can spend their past time more creatively and improve their memory and problem-solving skills.
Plus, this is another item that can trigger impulse purchases and also serve as a great gift.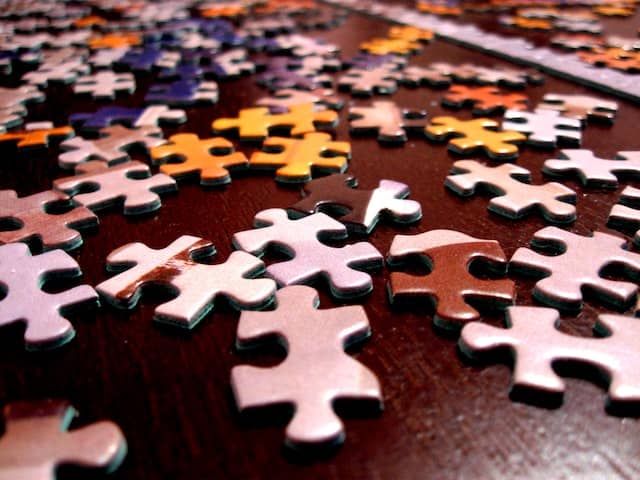 Pros
Great for kids to improve concentration and problem-solving skills.
Available in many different types.
Cons
A single damaged piece can ruin the set.
14. Smart Lamps
We're always looking for ways to make our lives easier, and that's exactly where smart lamps come in.
The graph for this product may not be as consistent, but it's widely popular on platforms like TikTok. Especially if the smart lamps come with fancy lighting options.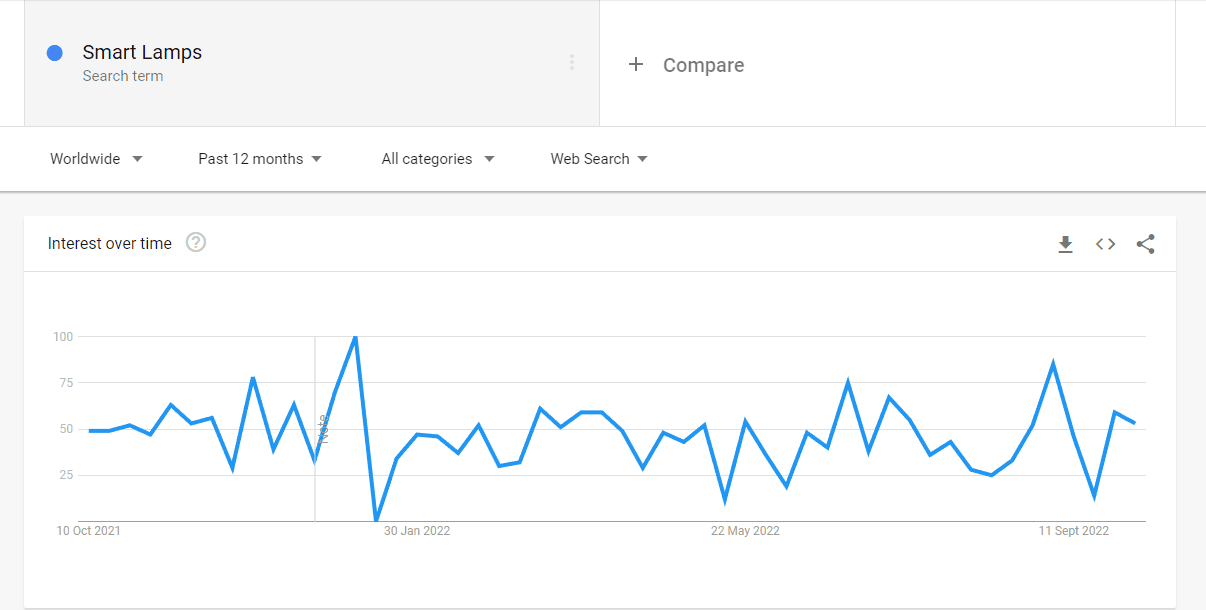 These lamps can sync with your voice and be customized and controlled through WiFi.
Plus, smart lamps come in many different types including mood lights, decorative lamps, and reading lights.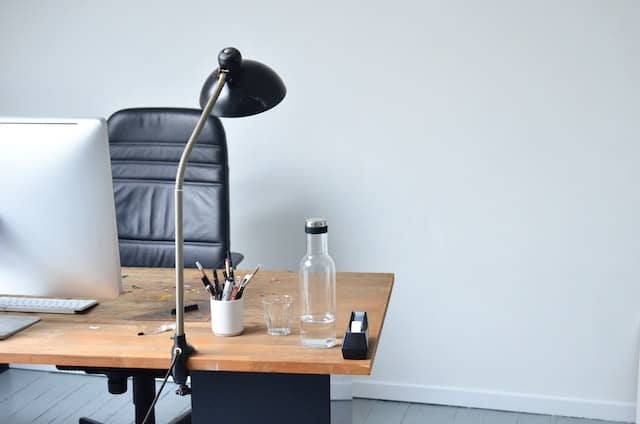 Pros
Available in many different types.
Easy to sell on platforms like TikTok.
Cons
Fragile products need extra care during shipping.
15. Power Tools
The trend of DIY projects continues to grow, so it's only fair that power tools have secured a spot on this list.
Power tools come in different types, such as grinders, drills, electric saws, and more.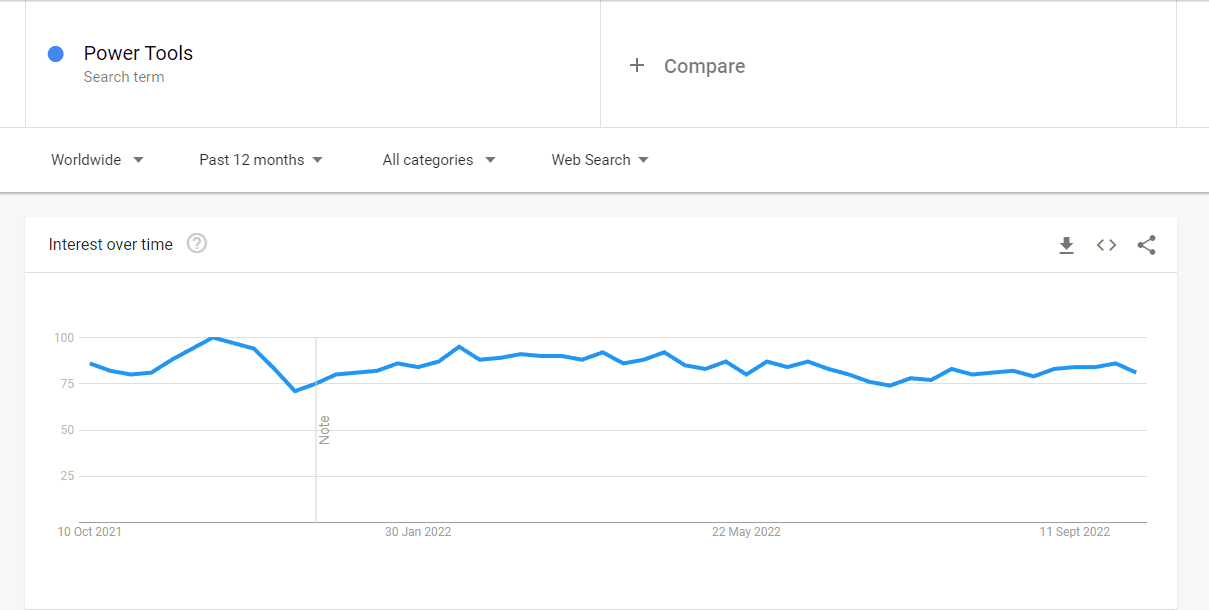 Most people prefer buying power tools online simply because they're hard to find.
In addition, anyone can also sell power tools for great profit, as it's a high-ticket product.
There's also a high demand for power tools in professional work such as construction and plumbing.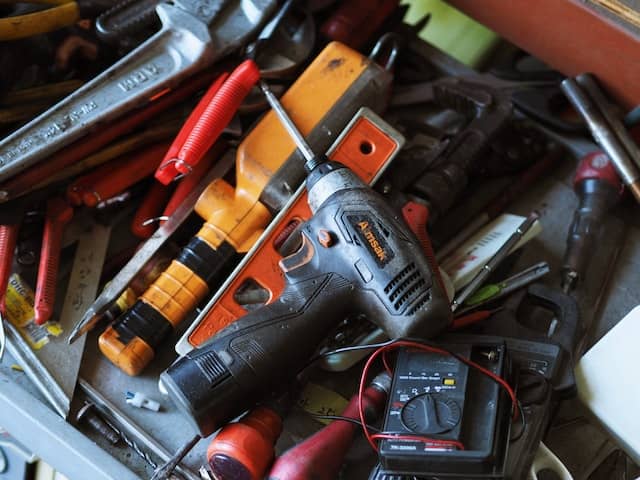 Pros
Popular among DIY enthusiasts.
High demand in professional industries.
Cons
Might be expensive to source.
Frequently Asked Questions
What Type of Products Is Most Sold Online?
Products that are most sold online are usually the ones that are either hard to find in traditional stores or trigger an impulse purchase.
What Is the Most Profitable Niche on the Internet?
The following niches are considered the most profitable on the internet:
Health and Fitness
Beauty and Cosmetics
Pet Supplies
However, new trends emerge each day and if you want to look for one yourself, then check out our guide on finding profitable dropshipping niches.
Final Thoughts
Deciding what to sell is probably the hardest part of launching an eCommerce store.
That's why we've listed some of the trendiest items online if you're not sure where to start.
But keep in mind to stay updated with the evolving trends and the changing customer choices.
And if there's any product you'd like to source, then NicheDropshipping has your back.
You can contact us to communicate your requirements and our agents will help you source the desired products.