Dropshipping is a booming business and there are a ton of apps out there to help you launch your online store.
The most popular among them is Oberlo. It is a Shopify dropshipping plugin that has caught the attention of entrepreneurs from around the world.
But in case you don't know already, the Oberlo dropshipping app was delisted from the Shopify App Store and is set to shut down on June 15th, 2022.
Now, it's only natural that Oberlo users are searching for an alternative. The official recommendation by Shopify is to migrate to DSers.
This is why DSers vs. Oberlo has become a hotly debated topic.
If you too are wondering how the two tools fare against each other, then continue reading as this guide has all the info that you need. 
So let's dive straight into it!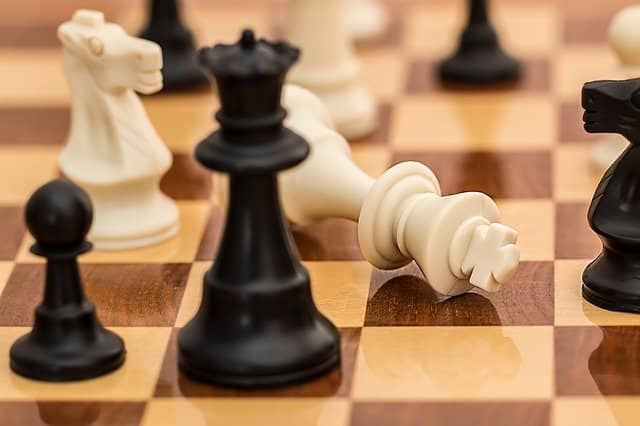 Overview of Oberlo
Oberlo is a dropshipping app that was acquired by Shopify in 2017.
It allows you to find and import products directly from AliExpress to your Shopify store and also fulfill your orders.
This made Oberlo the app of choice for the majority of dropshippers around the world. 
But now that is about to change because according to a recent statement by Shopify, the Oberlo app is shutting down on June 15, 2022.
Moreover, the tool has also been delisted from the Shopify App Store on May 12th, 2022 – which means, it cannot be used by new users.
The exact reason behind why it's discontinued is still unclear. Although Oberlo did release a statement on its blog which says:
"This product deprecation, which is a routine occurrence, is in pursuit of providing merchants with the best solutions to reach their customers wherever they are."
Keeping all of this in mind, it isn't surprising why Oberlo users are now searching for an alternative.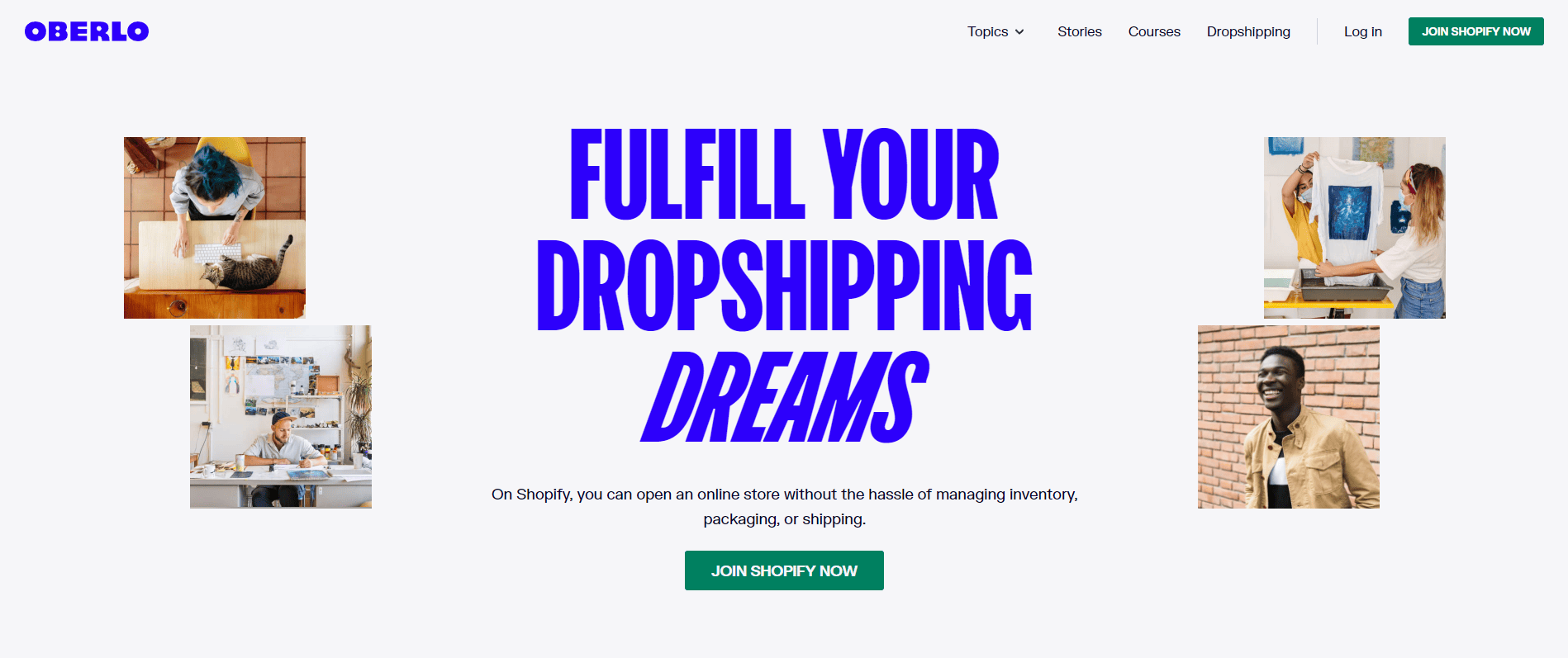 Pros of Oberlo
Easy Product Customizations – Easily customize the details of the products you import, including their descriptions, titles, and images to make them align with the voice of your store.
Automated Inventory Updates – Inventory is updated automatically so you don't have to manually check reports or worry about customers ordering an out of stock product.
Global Optimization – Supports multiple languages and currencies, making it a great choice regardless of where you are from.
Importing Products Is Easy – This allows you to import products directly from AliExpress to your Shopify store only with a few clicks.
Modern and Friendly UI – Polished, intuitive, and easy to use UI along with a modern dashboard.
Cons of Oberlo
Exclusively Works with Shopify – Oberlo is a Shopify exclusive plugin so you can't use it with other platforms like WooCommerce.
Free Plan Limitations – Shipment tracking and bulk orders are not included in the free plan.
Only Imports from AliExpress – You can only import products from AliExpress.
Overview of DSers
DSers is another SaaS tool that you can use to make AliExpress dropshipping easier. 
Similar to its ex-competitor, DSers can be integrated with Shopify and has a Chrome extension that helps you easily import products. 
The great thing about DSers is that it is the official dropshipping solution of AliExpress, so it works really well with the suppliers.
Over the years, DSers have significantly grown in popularity.
The credit for that goes to its automated order fulfillment that can help you save more than 95% of your time.
And now with Oberlo out of the way, DSers is bound to gain more traction since it has also been officially recommended by Shopify.

Pros of DSers
Fast Order Processing – According to DSers, you can save up to 96.7% of your time in order processing and fulfillment using the app's advanced automation. 
Effortless Store Management – Easy to manage multiple stores and complete tasks within a few clicks. 
Cost-Effective – There are 4 plans and one of them is free so you can choose according to your budget. 
Shipment Tracking – Monitor every step of order fulfillment and know the status of each delivery to keep your customers updated. 
Supports Multiple Platforms – Supports multiple platforms including WooCommerce, Shopify, and Wix. 
Cons of DSers
Complicated UI – The UI could be improved as it's complicated to use for beginners.
No Bulk Edits – You cannot edit the details of multiple products at the same time.
DSers vs. Oberlo – Comparison by Features
Both DSers and Oberlo come with a variety of features to make dropshipping easier. But how do they fare against each other? Let's go over a detailed comparison of their features.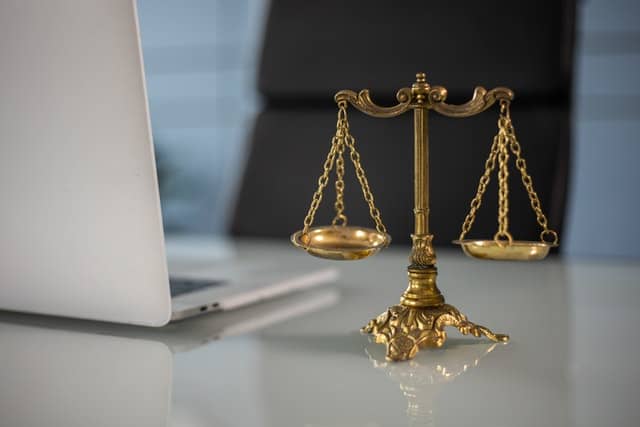 1) Finding Suppliers and Products
Product hunting and finding a supplier are obviously two of the most important aspects of launching a dropshipping store. So first let's talk about how these tools make these things easier. 
DSers
DSers has made it easier than ever to find winning products on AliExpress.
All you have to do is copy the URL of the product and paste it into the Supplier Optimization Tool. Hit the 'Enter' button and you'll see a whole list of suppliers dealing in the same product.
You can also apply different filters to sort the products according to supplier rating, shipping times, price, and much more.
The Supplier Optimization Tool can also be used to help you find a better deal, especially if your product isn't sourced by an AliExpress supplier.
Oberlo
Unfortunately, Oberlo didn't have a Supplier Optimization Tool like DSers.
However, it did give you a list of the hottest and most trending products.
In addition, it has a vast variety of filter options that you can use to narrow down products that can generate more sales.
The Verdict
There's no denying that Oberlo offers great recommendations and can help you find trendy products. However, it lacks the Supplier Optimization Tool like DSers, thus giving it an upper hand in terms of supplier and product finding.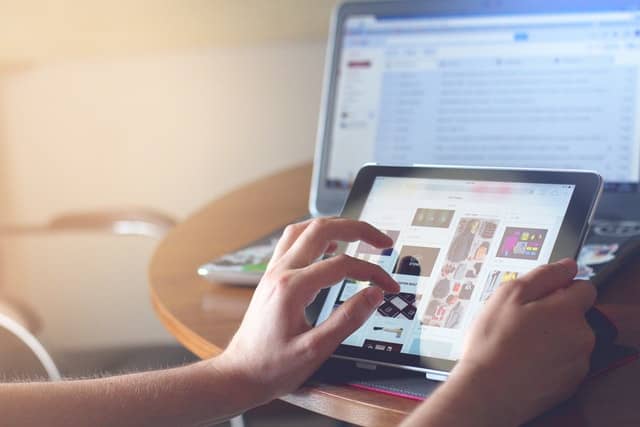 2) Importing and Automation
Automation is an important part of running an eCommerce business. It helps you save a lot of time and effort that you can invest in other areas of your business. Let's see which tool is better for automation: 
DSers
DSers isn't only good for finding products but it's excellent for importing them as well. All you have to do is hit the import button.
While importing, you can also easily customize the product info including its title, description, and image so it doesn't look the same as the listing on AliExpress.
Besides, we actually recommend making these changes because the descriptions on AliExpress aren't always SEO friendly or grammatically correct.
And then there's another option of variant mapping that allows you to work with multiple suppliers to sell different versions of a product.
What we like the most about DSers is that you can create pricing rules so you don't have to manually set the pricing every time.
For example, you can set the markup on each product to be 20% and that will automatically be applied to the pricing of your imported products.
In addition, we know how annoying it can be to individually enter the details of each customer while placing an order on AliExpress.
DSers, fortunately, saves you from that hassle as well by automating the order fulfillment process. If you want to fulfill multiple orders then the tool also has bulk order tools to assist you. 
The only thing you would have to worry about is making the payment.
Oberlo
Oberlo offers pretty much the same features as DSers while importing products – so there's nothing much to compare here.
You can change product information like its description, image, and title, and also fulfill orders in bulk from AliExpress without manually entering the customer information.
And just like its competitor, Oberlo can also automatically update the pricing of your products according to your pricing rules settings.
The Verdict
Importing and automation would be the least of your concerns while switching to DSers since it offers pretty much the same features as Oberlo.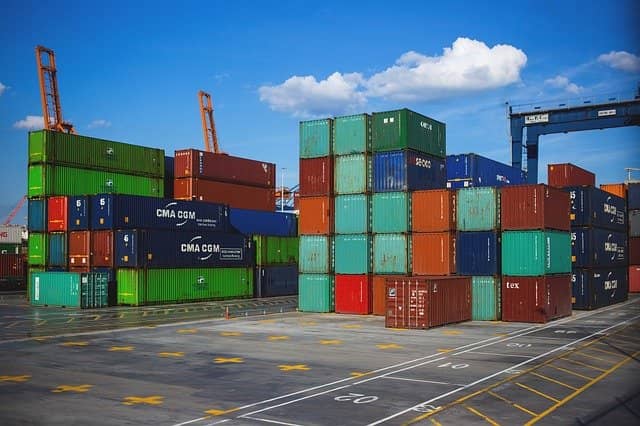 3) Inventory Management
As your store grows, updating and managing the inventory can become a hectic task. So here are some features that the two dropshipping solutions offer to help you with it. 
DSers
Say goodbye to manually updating your inventory or generating inventory reports.
DSers sync tracking numbers to your inventory to not only keep you updated with the shipment status of your orders but also automatically update your stock.
This is actually quite important as it helps you avoid receiving orders for products that aren't in stock on AliExpress.
Otherwise, if a customer places an order then you would have to go through the trouble of refunding the money, and your customer would also feel dissatisfied.
Oberlo
Oberlo and DSers are quite similar in this area as well because the former also automatically updates your Shopify inventory.
However, if you want to track your shipment then you would have to opt for the paid version.
So overall, Oberlo users didn't have to worry about selling a product that was out of stock either.
The Verdict
Both tools are pretty much the same in terms of inventory management as well – so you won't have trouble adjusting with DSers here.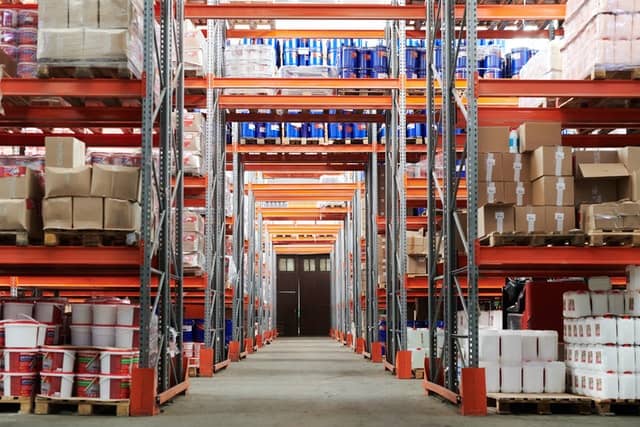 4) Integrations and Extensions
In this section, we will shed some light on how many platforms DSers and Oberlo can be integrated with and the extensions they offer.
DSers
Not only can DSers be integrated with Shopify through its DSers-AliExpress Dropshipping app but also to your Wix and WooCommerce store.
And to make things easier, DSers also has a Chrome plugin that people often use with their Shopify stores. The chrome extension makes the following tasks easier:
Order tracking
Finding AliExpress products
Importing AliExpress products
Oberlo
Most of you already probably know this but Oberlo is a Shopify exclusive app. So you cannot use the app if you're dropshipping on WooCommerce or any other platform.
Oberlo also has a chrome extension and it is actually designed to be used together with its app. It offers similar functionality to the DSers chrome extension.
The Verdict
The chrome extensions of both apps are pretty much the same. But unlike Oberlo, DSers can be integrated with multiple platforms and it is considered to be the official eCommerce solution for AliExpress, making it the winner here.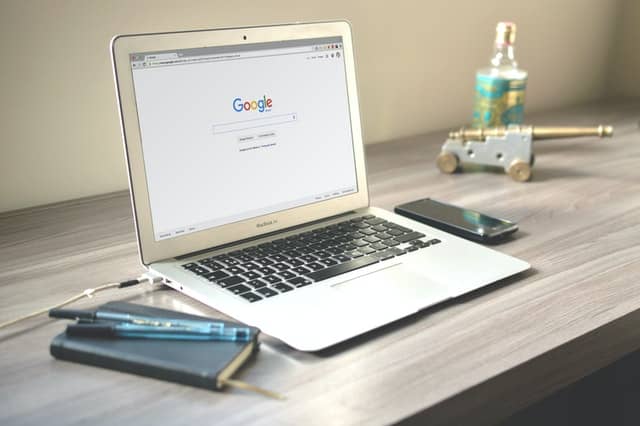 5) Pricing Structure
Let's now talk about the pricing structure of DSers and Oberlo and decide which one offers the best value for money.
DSers
DSers has four plans that you can choose from according to your needs and budget. One of them is free while the other three have a monthly fee. Here's a quick breakdown of their cost and features:
Free: You can add up to 3,000 products and access most of the features like order tracking, bulk orders, and automatic fulfillment. Automatic inventory update isn't included in the plan and the storage limit is 3.
Advanced – $19.9: Add up to 20,000 products and unlock features like automatic inventory update and increase your store limit to 10.
Pro – $49.9: Add up to 75,000 products and increase your store limit to 25.
Enterprise – $499: Add up to 100,000 products and increase your store limit to 50.
Note: You can find more details of the features offered by each plan on the DSers pricing page.
Oberlo
The pricing scheme of Oberlo is simpler with one free and two monthly paid plans. Let's quickly have a look at what they offer:
Free: Offers two learning courses, and you can add up to 500 products. Features like shipment tracking and bulk orders aren't included.
Grad – $7.90: Includes unlimited courses, weekly members' discussion forum, and trending product reports but you can still only add 500 products.
Boss – $29.90: Add up to 30,000 products and access all features of Oberlo like variant mapping, shipment tracking, bulk orders, and much more.
The Verdict
The free plan of Oberlo doesn't look as promising as the one offered by DSers. And it also lacks some crucial features like shipment tracking and bulk orders, making DSers the better choice in terms of pricing.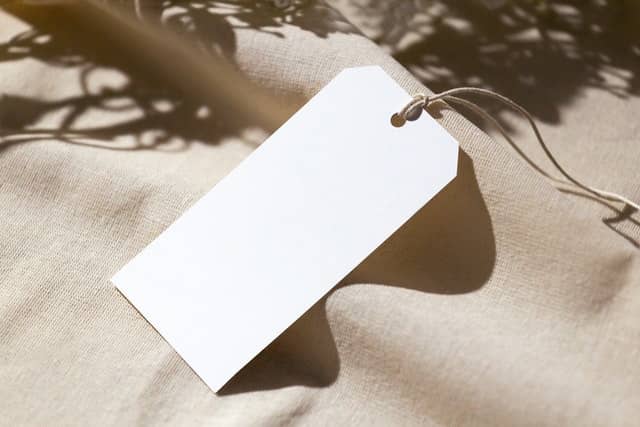 | | | |
| --- | --- | --- |
| | DSers | Oberlo |
| Suppliers and Products | Has the Supplier Optimization Tool to get a list of suppliers selling your desired product. | Gives you access to a list of the trendiest and hottest products. |
| Importing and Automation | Offers many import and automation options like variant mapping, pricing rules, bulk orders, order fulfillment, and much more. | Also offers the same importing and automation features as Oberlo. |
| Inventory Management | Tracks shipment and automatically updates inventory. | Automatic inventory updates and shipment tracking are not included in the free plan. |
| Integrations and Extensions | Can be integrated with Shopify, WooCommerce, Wix, and a few other platforms. | Only integrates with Shopify. |
| Pricing Structure | Three paid plans and one free that offer features like bulk orders. | Two paid plans and one free which doesn't offer too many features. |
How to Migrate from Oberlo to DSers?
Let's go over some simple steps for how you can migrate from Oberlo to DSers, but keep in mind that your DSers and Oberlo account will be locked once the migration starts, so choose the right time.
Install the DSers app on your Shopify store and sign-up for it if you haven't already.
Go to Oberlo homepage and click on "MIGRATE TO DSERS NOW".
Set up your data preference from the DSers migration menu.
Choose the time to start the migration, you can do so immediately or queue it for later.
Start the migration, it can take a few minutes to hours depending on the size of your data.
Once you've migrated, you'll be redirected to the DSers dashboard, so congratulations!
If you still have any confusion, then you can find more details by reading the DSers official migration guide.
Is DSers the Best Oberlo Alternative for Your Dropshipping Store?
Yes, DSers is one of the best Oberlo alternatives as not only it is officially recommended by Shopify but also it offers most of the same features along with a much better free plan and supplier/product hunting tool.
5 Best Oberlo Alternatives
DSers isn't the only Oberlo alternative out there. You can find plenty of other apps and services to make dropshipping easier, so let's go over some of your options.
1. NicheDropshipping
NicheDropshipping is a China-based dropshipping company that offers a one-stop solution to help you start and grow your dropshipping business.
Some of our services include product sourcing, private labeling, warehousing, and even automated dropshipping.
With over 10 years of experience, we've helped thousands of customers and have become the leading dropshipping supplier in China.
2. Spocket
Spocket has recently grown in popularity among dropshippers as you can find one of the biggest variety of products on the platform. The reason behind that is Spocket doesn't just restrict itself to AliExpress suppliers.
3. WooDropship
If you're dropshipping on WooCommerce then Oberlo is off-limits for you. But don't worry because WooDropship is a great WordPress plugin that you can use to sell AliExpress products in your store.
The plugin allows you to edit product details and also offers a variety of other features. Plus, it also has a chrome extension that you can use to save even more time.
4. Importify
Trying to find the trendiest products to dropship? Well, Importify can make your search easier. It's a popular dropshipping app that allows you to import products from AliExpress, Banggood, Taobao, and many other platforms.
5. CJDropshipping
CJDropshipping is another reliable dropshipping company that specializes in order processing, product sourcing, and shipping. It's like a mix of Oberlo and AliExpress as dropshippers can list the products they find on CJ in their stores.
FAQs about DSers vs. Oberlo
What to Do as an Oberlo User After the Shutdown?
There are plenty of other apps that you can use after Oberlo shutdown. The officially recommended alternative by Shopify is DSers.
You can automatically migrate your Oberlo data to DSers using their migration tool.
And if you don't want to use DSers then you can manually migrate your data to any other dropshipping app.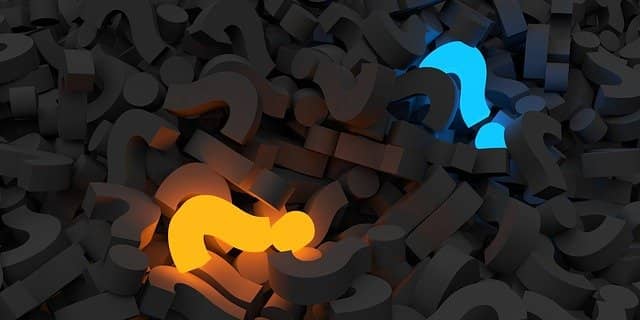 Does DSers Work with eBay?
Yes, DSers works with eBay and in fact, it is considered to be one of the best tools to start eBay dropshipping.
To get started, export the orders placed by your customers on eBay to a CSV file.
Then simply import the CSV file on DSers using the CSV Bulk Order feature and enjoy using DSers with eBay.
What Is the Main Difference Between Oberlo and DSers?
The biggest difference between Oberlo and DSers is that Oberlo only works with Shopify while DSers can be integrated with several other platforms.
It's also worth pointing out that the free plan of DSers comes with more features as opposed to its former competitor.
Summary
The news of Oberlo shutting down was definitely a shocker for eCommerce business owners and entrepreneurs.
And while a clear reason wasn't stated, it looks like the Oberlo team has no intentions of backing down for now.
So if you're looking for a quick alternative, then, fortunately, you can easily migrate your data to DSers.
After comparing the two dropshipping apps, we don't really see much of a difference. 
In fact, DSers may be the better option, especially if you're on a low budget because its free plan offers more features.
But of course, using DSers isn't necessary, especially if you don't like it.
There are many other options out there, and services like NicheDropshipping can also help you share the burden.
So if you can't find an alternative, then give us a call and we'll guide you about how our services can help you!