The dropshipping business model has been attracting more people over time. This model can generate more profits if you handle it properly. As a result, it's becoming more popular with time in a country like India.
This business is helpful to you as an online seller because of the variety of products you get. But, it is also crucial to understand everything about dropshipping suppliers in India. It will ensure you are in the correct position to do your dropshipping business.
Below is some vital information to learn about dropshipping suppliers in India. So, if you want to find or deal with an Indian dropshipping supplier, you'll find this guide very helpful.
So, let's begin and check out the crucial points!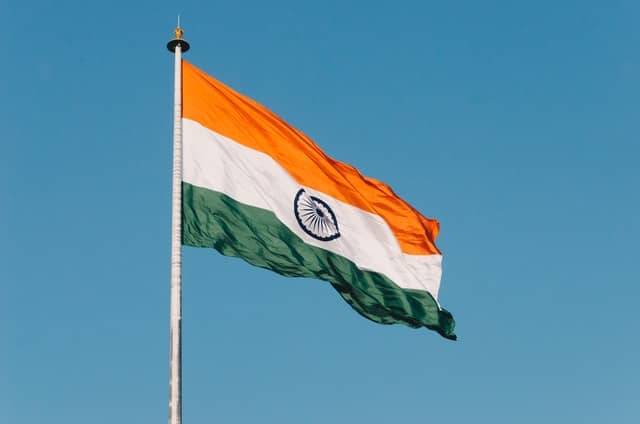 Why Do You Need a Dropshipping Supplier in India?
Using a drop shipping supplier in India is inevitable, and you may need to consider trying one. That's because Indian dropshipping suppliers know the taste of the Indian market.
Moreover, they know about the recent trends happening in India. So, getting a top-trending product is no more a concern.
Some of the benefits of Indian dropshipping suppliers are as below.
#1. You Will Not Handle the Shipping
Indian suppliers are well aware of the country's geography. They can ship products to any corner of this country.
Moreover, it's hard to know which shipping method works best in the country. An Indian dropshipping supplier can select the most suitable and cost-effective shipping method to do so.
So, your work will only be passing the orders to the Indian supplier. The suppliers then pack the products you ordered and ship them to the given Indian address. The suppliers will also do the labeling and packaging job for you, of course, if requested.
#2. They Have India's Top-Trending Products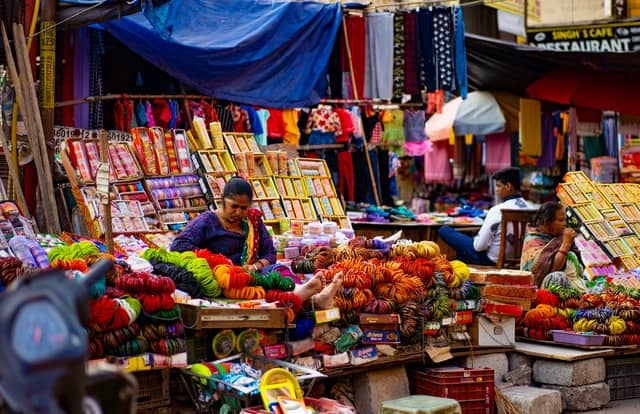 E-commerce businesses in India offer a variety of products to sellers. Indian dropshipping suppliers know more about the Indian culture and their festivals. So, they keep the stock of currently trending products.
There are no added costs for displaying a variety of products, and thus, there is quite a number. You can offer a variety of the same product to your customers to choose from at competitive prices.
What's more, your chances of getting a massive response from customers increase when you sell the items that are in demand. For example, displaying colorful t-shirts on the occasion of the Holi festival can get you more deals.
In this way, the buyer will then have the opportunity to go through the products and select what they want. It would increase your store's popularity among Indian customers as you sell the products they want to buy.
#3. The Supplier Keeps the Stock, Not You!
Having a physical retail store in India means you need to stock and manage the products. Besides, having a separate warehouse in India to keep your products may add up some figures on your monthly bills.
This type of stress and surplus expenses can clear when you are using Indian dropshipping suppliers. You don't need to stock your store nor use management for the store. Thus, this is a great benefit to you because it will save you the retail store costs.
Operating a traditional retail store in India also means you have to do all the processes involved. It includes having employees, their salaries, paying electricity bills, and much more.
An Indian dropshipping supplier will free you from these responsibilities.
#4. Flexibility to Work From Anywhere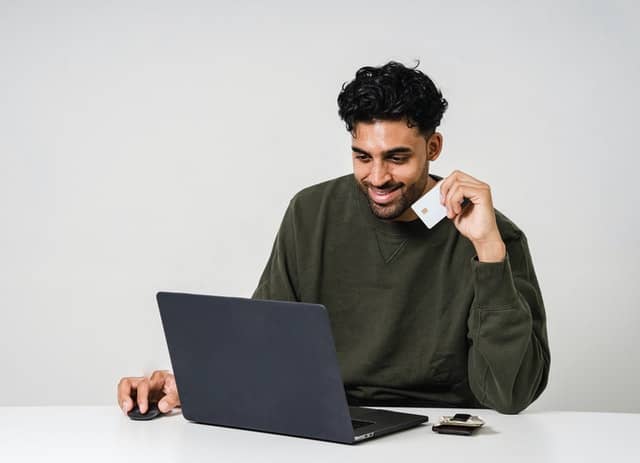 Indian dropshipping suppliers give you the leisure to work from the comfort of wherever you want. Almost all dropshipping suppliers in India operate online. If you are willing to start your online store in India, your location doesn't matter!
As long as you have a good internet connection, you are good to go. You can build your e-commerce business in India from anywhere just by maintaining good communication.
How to Choose a Reliable Dropshipping Supplier in India?
Identifying the best and reliable dropshipping suppliers in India is essential. It needs research to save you the agony of having unsatisfactory services. Above all, many suppliers offer the best deals as well as good quality products.
Consider the steps below to choose the best Indian dropshipping supplier.
#1. Familiarize Yourself With the Supply Chain Process
Knowing how the supply chain works is the first step to understand your business. The products move from the manufacturer to the wholesale suppliers.
The products will then move to the retailer and finally to the customer. This supply chain is also the determinant of product pricing.
It will be helpful if the manufacturer also offers dropshipping services and becomes your supplier. It means getting low prices.
Fragile products will need direct shipment to the customer to avoid mishandling. For non-fragile products, you can have a more extended distribution channel if it is cost-effective.
Once you understand this supply chain, you can distinguish between the manufacturer, supplier, retailer, or distributor. You will get to know whom to deal with and whom to avoid.
#2. Define Your Dropshipping Goals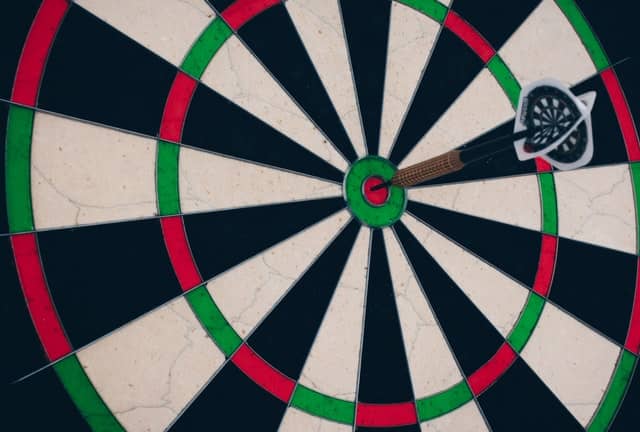 Be entirely sure of the goals of your business. Ensure you communicate the same to your dropshipping supplier. Start by stating and writing down your business plan and expectations.
In short, it will allow you to rule out anything that does not align with your needs. A plan and expectations will help you know the type of supply chain to choose.
Most dropshipping suppliers want to build a rapport with your company. Thus, they might show a willingness to comply with your needs.
#3. Search for the Available Indian Dropshipping Suppliers
There are a variety of sources to get a list of Indian dropshipping suppliers. Search engines are the most convenient to use because you will also get their reviews.
When using Google to research, try many different possible questions about the supplier. It will help you dig deeper into a particular supplier. You will be able to get all the information you may need to know.
#4. Compare Different Suppliers
Having several Indian dropshipping suppliers to choose from won't allow you to settle down on one. Thus, compile several contact information of the suppliers you may want to choose from and start a comparison.
Contact each of the suppliers personally to get more information about their services. It will also allow you to ask whatever questions you may need clarity on at the moment.
Discuss everything you need with the dropshipping suppliers. It includes the information you could not get on their online platforms. So, in this way, you can choose the best ones at the end of it all.
#5. Order Samples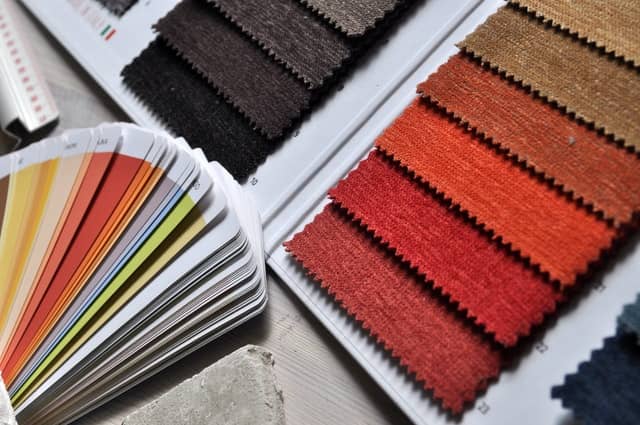 Ordering samples from your potential suppliers will give an idea of the quality. Thus, you can request samples from all of them and even their competitors for comparison.
Choose the supplier from their sample quality. Of course, go for the best quality as you need quality products for your customers.
An idea of the product quality, packaging, and branding help you make an informed decision.
#6. Compare Prices of the Same Products With Different Suppliers
Check the costs of two similar products with different suppliers. Compare their prices as well as the quality of the products from the samples.
Remember, you want to maximize the profits for your business. It will come true only when your sales increase. Thus, make sure the supplier offers top-quality products at competitive prices.
Some suppliers may sell their products at meager prices, but the qualities are low, too. It is better to omit such suppliers from your list.
#7. Check Your Dropshipping Suppliers' Reviews
You can read the reviews of previous buyers from various platforms. Social media is one of the best and quickest ways to see reviews about your supplier. Look for social media groups that relate to your products.
Some suppliers will claim to be the best when marketing themselves. That's why you need genuine reviews to guide you.
If the reviews are mostly negative or neutral, then do not rush to buy from the supplier. Focus on suppliers with mainly good reviews and five-star ratings.
Social media groups will help you get other sellers' opinions about the supplier. Ensure you go for a supplier with good reviews that match what you are looking for in the current scenario.
Apart from social media, most suppliers with websites will also have reviews on their websites. So, make sure you check out their testimonials.
#8. Ask About the Supplier's Refund Policy
The supplier should have a refund policy for their customers. A refund policy ensures security for your business.
Even your customers will buy more from you when you offer them a refund policy. You can't have a refund policy for your customers when you don't get one from your suppliers.
You may also want to choose a fair and transparent return policy. Some refund policies include hidden charges or unclear rules. Thus, read the refund/return policy carefully.
#9. Create a Short Checklist!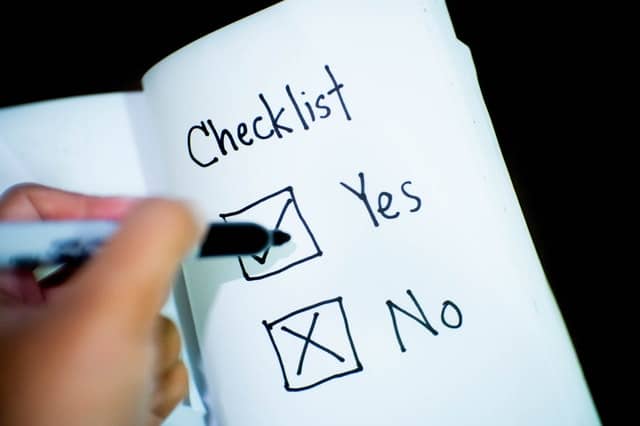 Before settling on the suppliers, yet, you need to understand the dropshipping process. It will ensure your success as a reseller. Moreover, you will somewhat depend on the dropshipping supplier for the success of your business.
So you will need to decide on the ideal one. There are many conditions you can consider before settling for a dropshipping supplier.
The dropshipping supplier should have enough stock and a variety of items in their stock.
The supplier should offer fast worldwide delivery of the products to customers.
Besides, the dropshipping supplier should have 24 hrs. of customer care service.
The dropshipping supplier should be willing to acknowledge mistakes and correct them.
Finding suitable dropshipping suppliers is challenging. So you may want to take a look at our ultimate guide to help you identify and deal with reliable dropshipping suppliers.
How to Spot Fake Dropshipping Suppliers in India?
When doing an online search for an Indian dropshipping supplier, you need to be cautious. Some fraudulent around the world may create online platforms and pause as genuine ones, waiting for genuine resellers to fall victim.
Thus, there are many precautions to take when choosing a genuine Indian dropshipping supplier. It will help you land at suitable dropshipping suppliers.
#1. High Monthly Subscription Membership Fee
Genuine dropshipping suppliers do not ask for much membership fees from their customers. The subscription fee will be meager even if they have it. They usually charge a small amount to filter out fake registrations.
Likewise, fake dropshipping suppliers who most of the time will pose as middlemen will ask you to pay a considerable fee.
You will not ask your customers to pay a monthly fee to buy your products, and genuine suppliers also won't.
The fake suppliers claim the fee to be for the privilege to do business with them. Do not fall for the traps.
#2. They Sell Their Products to the Public
Dropshipping wholesalers provide services to e-commerce businesses only. They complete the order on behalf of the entrepreneurs who do not want to hold inventory.
That is what makes the difference between dropshipping and regular businesses.
Fake dropshipping suppliers offer products to the general public at wholesale prices. So, they play the role of both the supplier and reseller.
These suppliers will be violating the fundamental principles of dropshipping. They can see you as a competitor and easily defraud you to gain more customers under their 'reseller' profile, so do not listen to them either.
#3. No Proper Contact Details
Many Indian dropshipping suppliers have their contact details on the websites and social media pages. They should have basic details, like physical address and contact numbers.
Please do not waste your time searching for the contact information of a supplier who has not given it on the official website.
Genuine dropshipping suppliers will ensure all their contact information is available for their customers. The first page on their websites and social media pages contain important information.
#4. No Samples for Your Comparison
Genuine suppliers will offer you a sample during negotiations or when you ask for one.
Most of the fake dropshipping suppliers will refuse to give a sample. Some will ask you for more time so that they can arrange for counterfeit products. If they take so much time to offer samples, they are likely to delay your orders.
#5. Refuse Signing Contract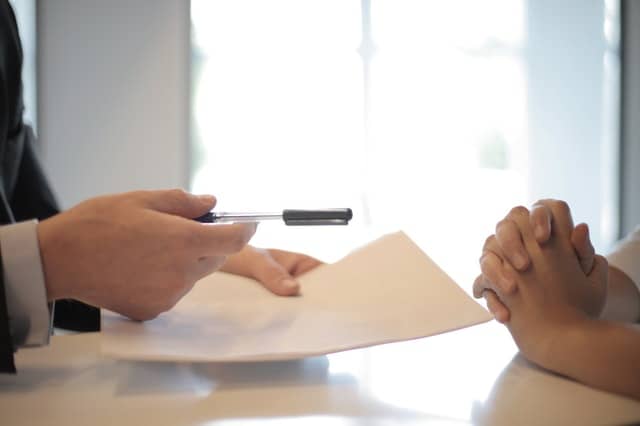 It's always a good idea to prepare a contract before doing business with the wholesalers. The agreement will state the expectations and the terms and conditions. Besides, it will also display a course of action in case of any conflict.
If the supplier you want to do business with refuses to sign a contract, they may not be genuine. It means the supplier does not wish to enter into any legal agreement with you.
#6. Claim to Offer Higher Margins
The dropshipping supplier will do almost all the work for you, and it costs money. Thus, the margins can be less. Any supplier who claims high margins that do not make sense, you may consider them not genuine.
They will use these tricks to lure you into hoping for quick profits that don't even exist. The false claims can be convincing. But you may end up receiving unsatisfactory services from such suppliers.
#7. Mediators Dropshipping Suppliers
The middlemen will pose as the authentic suppliers but link you to the dropshipping suppliers. It will reduce your margins because they will also include some charges.
To identify them, order some samples for your comparison. It will help you identify if they are genuine suppliers or middlemen.
In the case of genuine suppliers, the sample reaches you on time and at the market rate. The sample might take time with mediators, and the rate will be higher than the market rate.
What Are the Top Dropshipping Suppliers in India?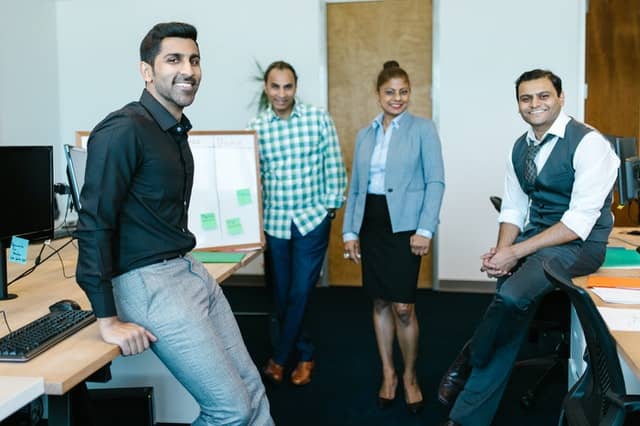 There are many dropshipping suppliers in India you may want to do business with at any time.
But you may want to select the ones that meet your needs. Dropshipping suppliers who have claimed to deliver for years should be on top of your list.
Below is an ultimate list of top Indian dropshipping suppliers you can try.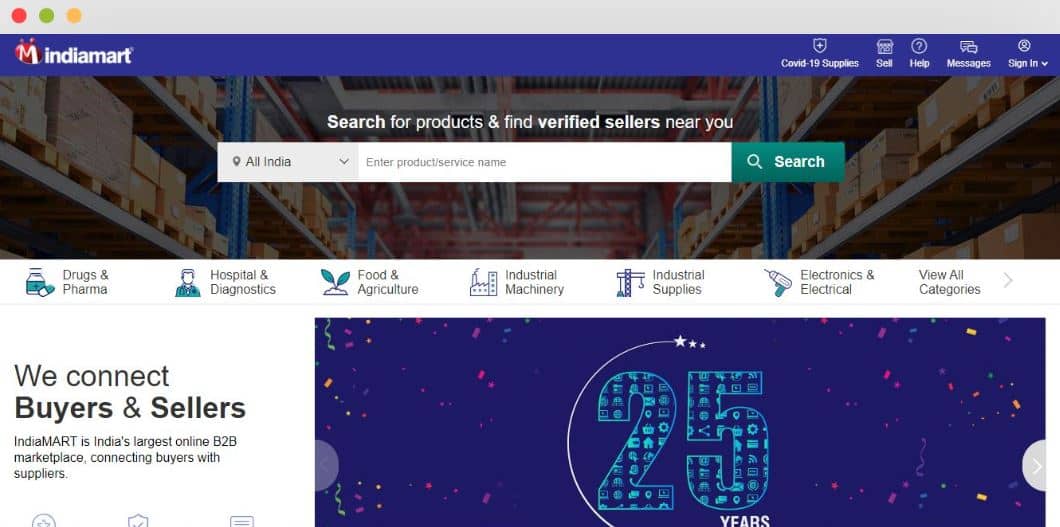 IndiaMart is among the top best dropshipping suppliers in India. The company helps to link the suppliers with the retailers. It saves you the agony of finding suppliers for products of your choice.
Moreover, this platform also gives you direct access to manufacturers. It means you can get customized products for your customers' needs.
Dropshipping suppliers available at IndiaMart offer many different products. It includes fashion, furniture, food, jewelry, pharmaceuticals, and many more.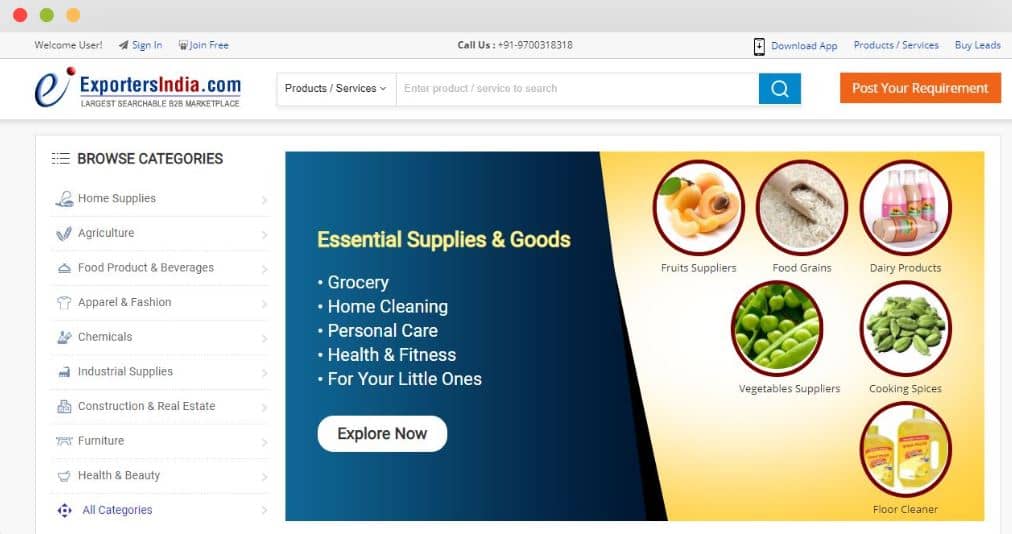 ExportersIndia is an online B2B platform. This platform connects top suppliers to worldwide retail resellers. What's more, this platform has received many positive reviews over the years.
That's because of its dedication to offering excellent services in the dropshipping field. It will provide you with several benefits as it's purely dedicated to dropshipping.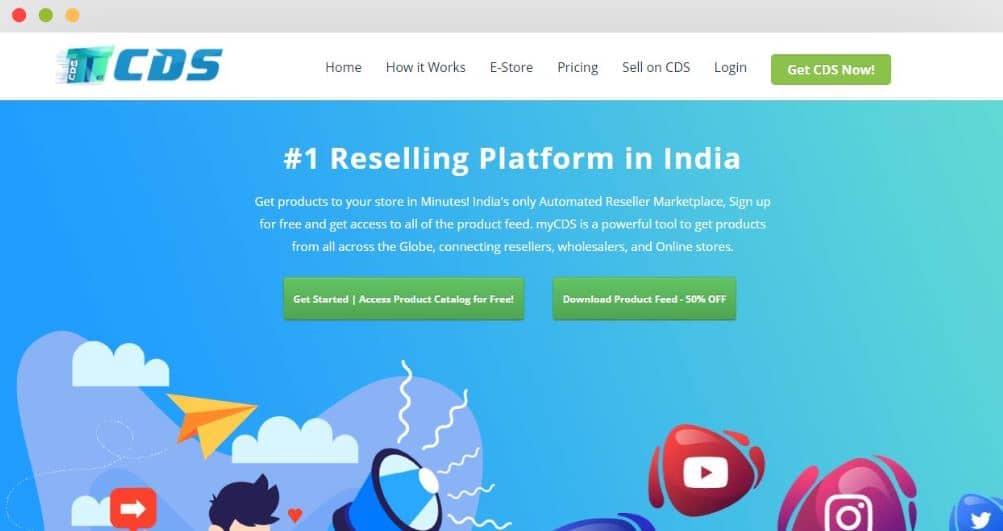 It is an excellent platform to look for the supplier of your choice. The website has a simple design so that anyone can access it.
They offer products like accessories, mobile accessories, apparel, and more. The vendor's names are not mentioned on this platform. Thus, it gives you the privilege to hide the sellers from your buyers.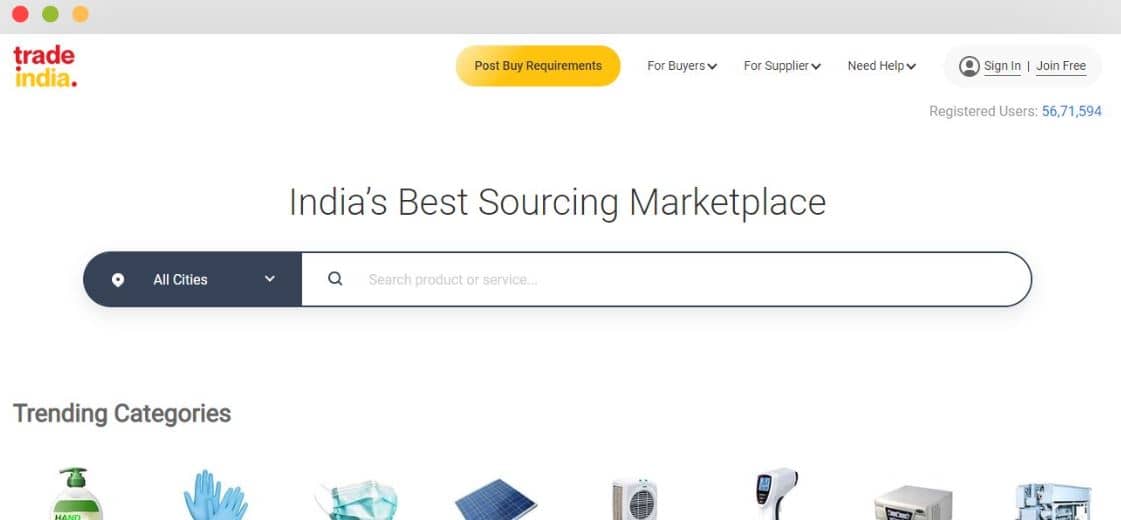 TradeIndia is a B2B company that helps connect retailers to suitable suppliers. Their platform provides you with suppliers of every category of products you want. The vast number of suppliers offer you satisfactory services.
The success of the company is due to the collection of trustworthy suppliers it has at the moment. All these suppliers are happy to connect with the resellers.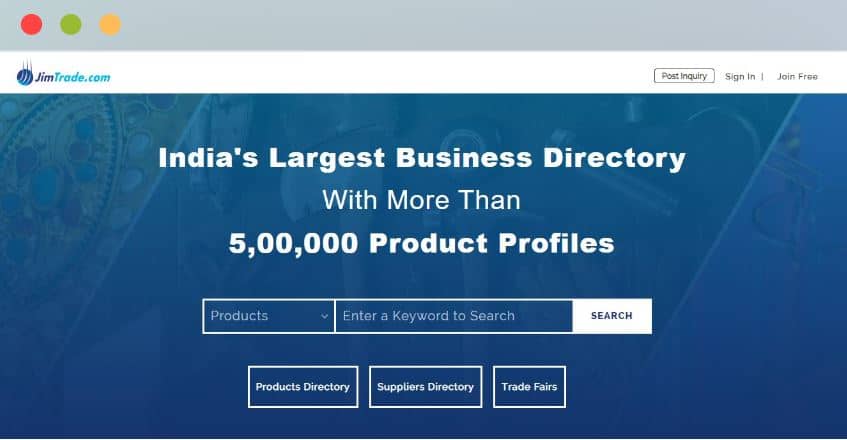 Jimtrade ensures genuine resellers get exposure to a variety of products. It is also a B2B company that connects resellers to dropshipping suppliers. You will get access to a variety of products from Indian manufacturers.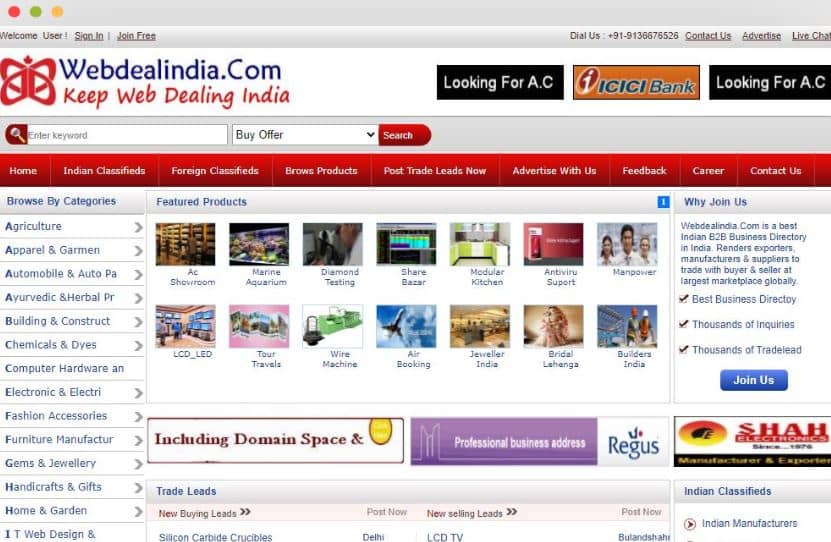 It is an Indian online wholesale platform. The platform allows dropshipping suppliers from around the world to display their products.
It will help you know when suppliers introduce new products to the market. It is also an easy-to-navigate platform, and finding products by category is pretty straightforward.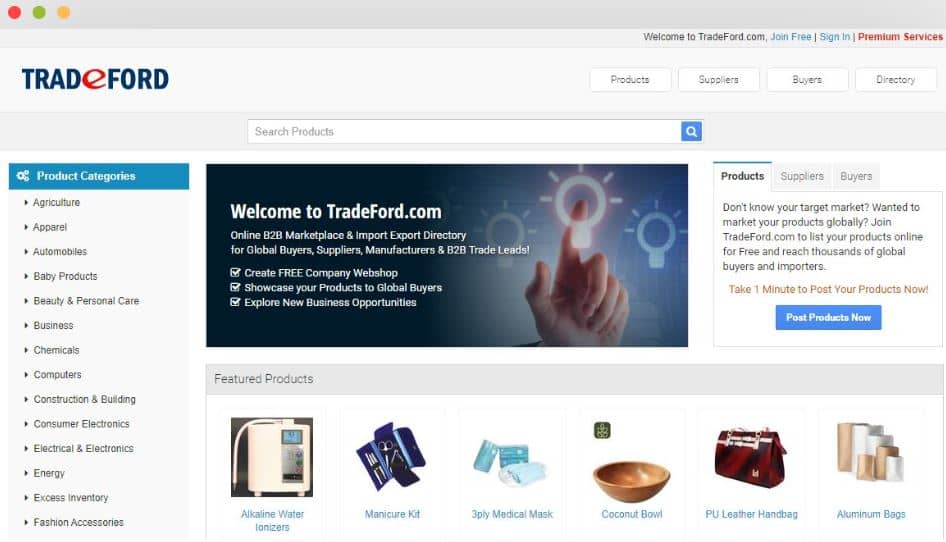 TradeFord is among the top trusted Indian companies that have a collection of genuine dropshipping suppliers.
This platform allows only genuine suppliers to link with them. The products of suppliers available at this platform go through all the quality check procedures to ensure their quality.
Thus, you will be able to browse different suppliers on this website.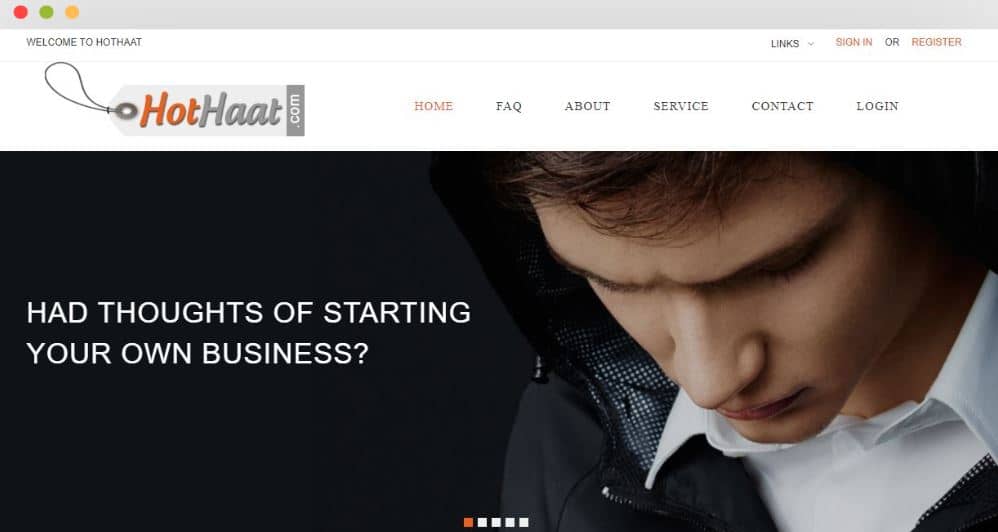 Hothaat is an old dropshipping supplier that has been in existence since 2012. It has top marketing features on its website.
Thus, it enables resellers to maximize their marketing strategies. The company is famous for its outstanding support to resellers.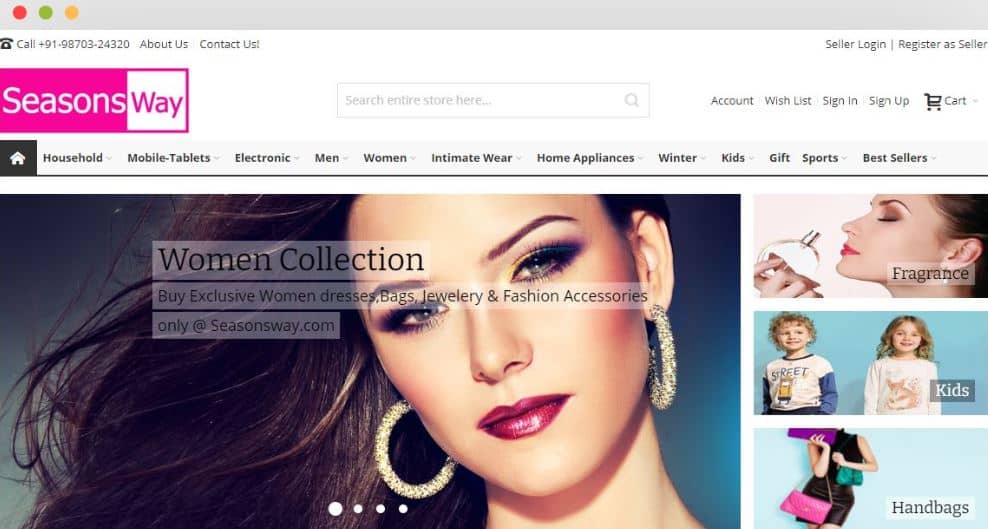 It is an Indian e-commerce dropshipping platform that offers a variety of items. Yet, they do not have a return policy on some products. The website gives you an option to use the French or English language.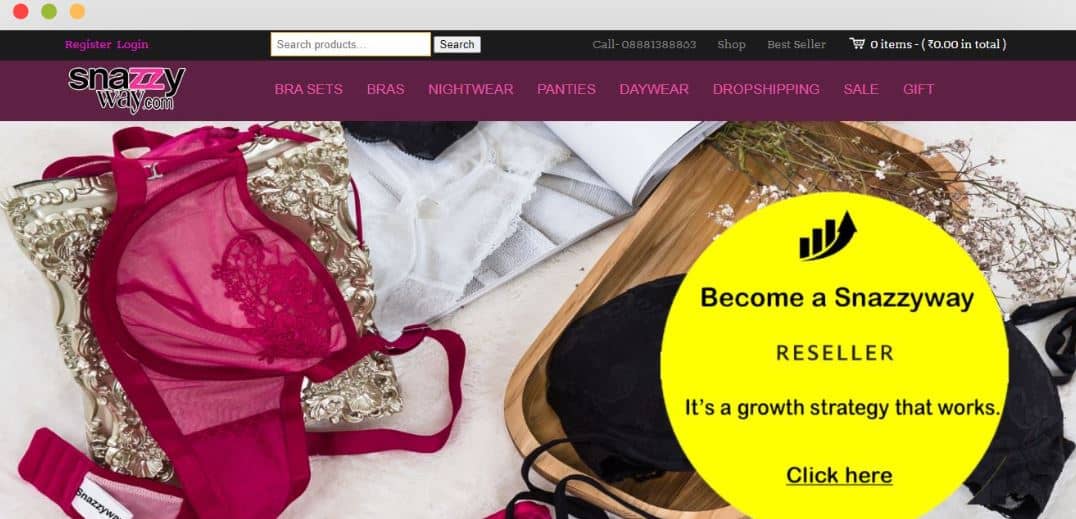 This company specializes in lingerie. It gives resellers access to a variety of lingerie suppliers.
You can get the best quality and most fashionable lingerie from their website. What's more, you can also get quality panties, bikinis, bras, and more on the website.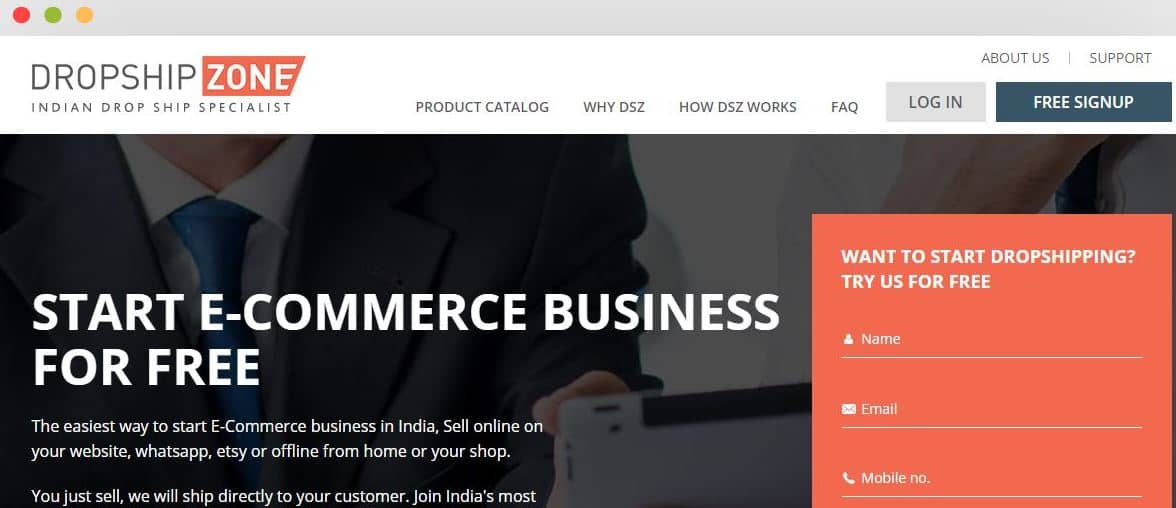 Dropshipzone is another dropshipping supplier that gives you access to kitchen products. You will get quality and very affordable kitchen products for your dropshipping business. It also provides fast delivery services to your customers.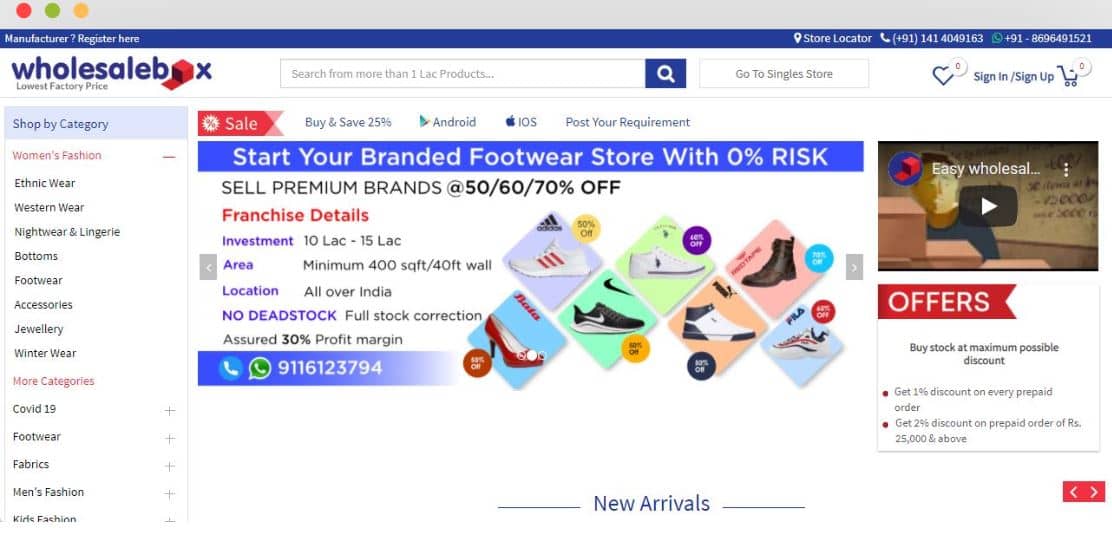 It is an eCommerce platform that helps you shop directly from the manufacturers. The platform helps you bypass the wholesalers and stockists.
What's more, it enables resellers to get varieties from various Indian manufacturers. Thus, you can get the products at factory prices because they buy directly from them.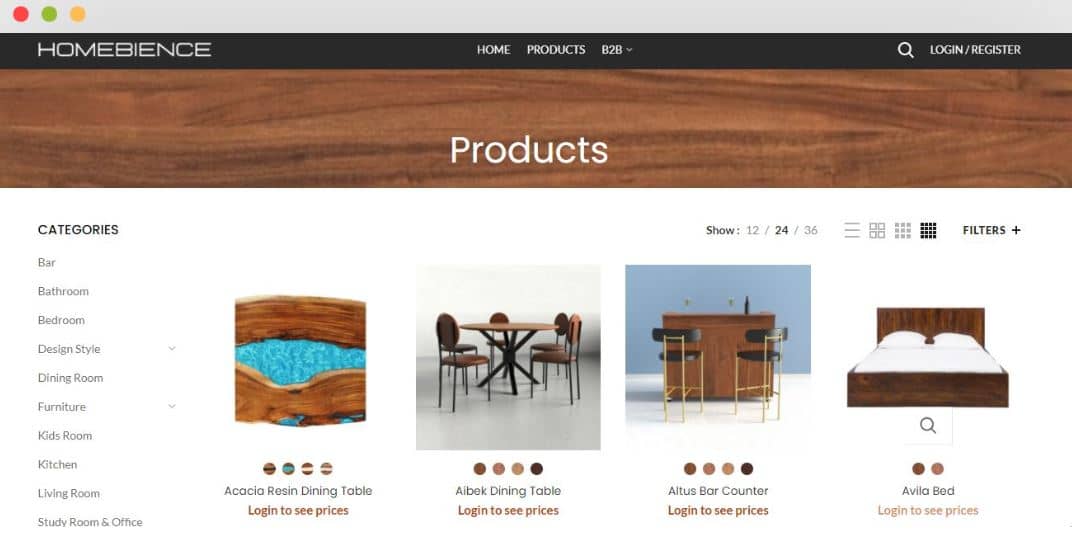 It is an Indian B2B platform. The platform gives you access to various dropshipping suppliers.
The suppliers available on this platform can offer you quality products and fast shipping to your customers. Thus, you won't have to worry about a thing. They will offer you access to quality furniture and home decor at very affordable prices.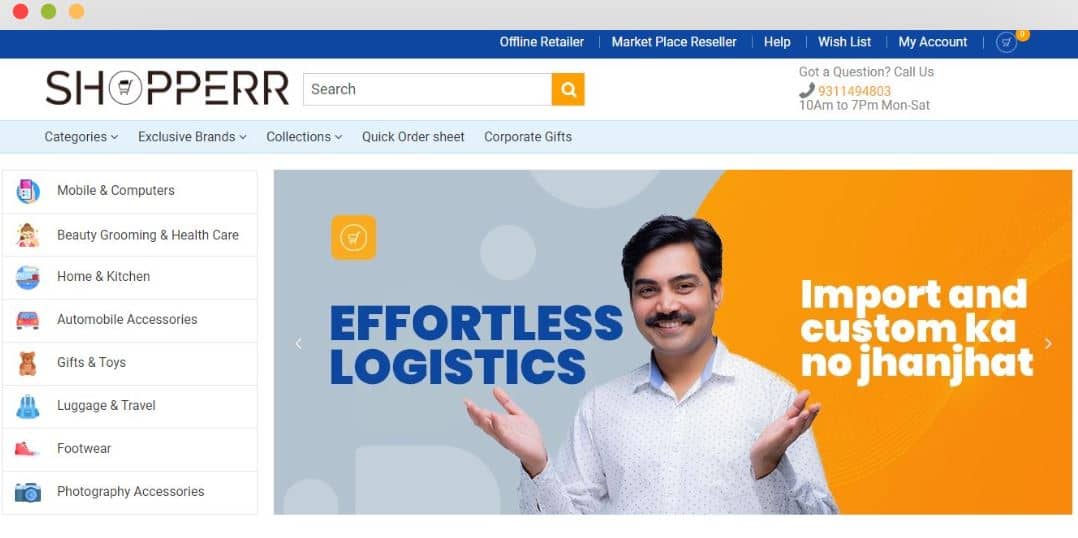 It is one of India's best B2B platforms that offer significant benefits compared to other platforms. This platform enables resellers to source products directly from suppliers.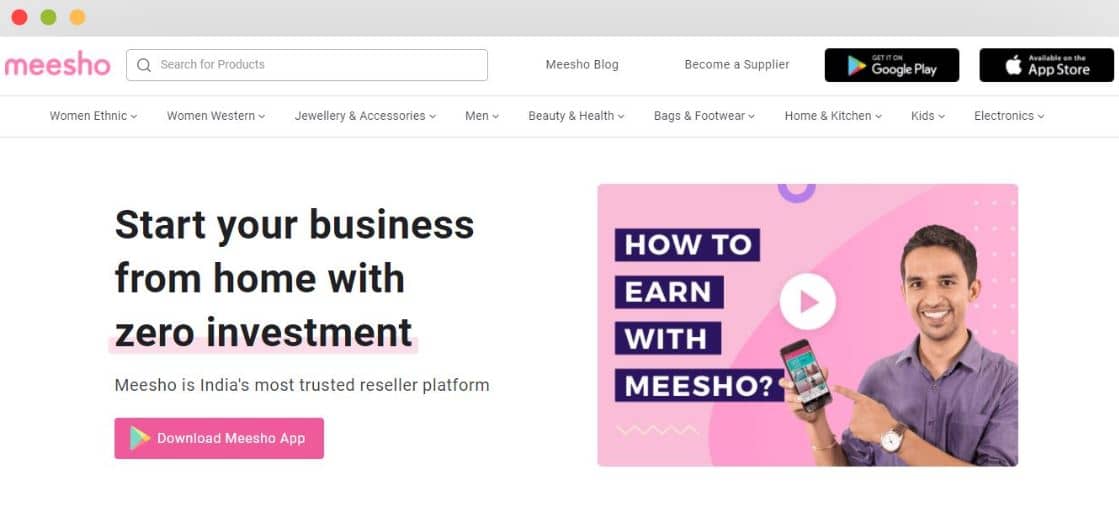 Meesho ranks among the best Indian trusted dropshipping suppliers. On this platform, you are sure of getting quality services to expand your dropshipping business.
There are a variety of products like jewelry, shoes, kitchenware, fashion, and bedsheets. Meesho products are cheap, giving you a good profit margin.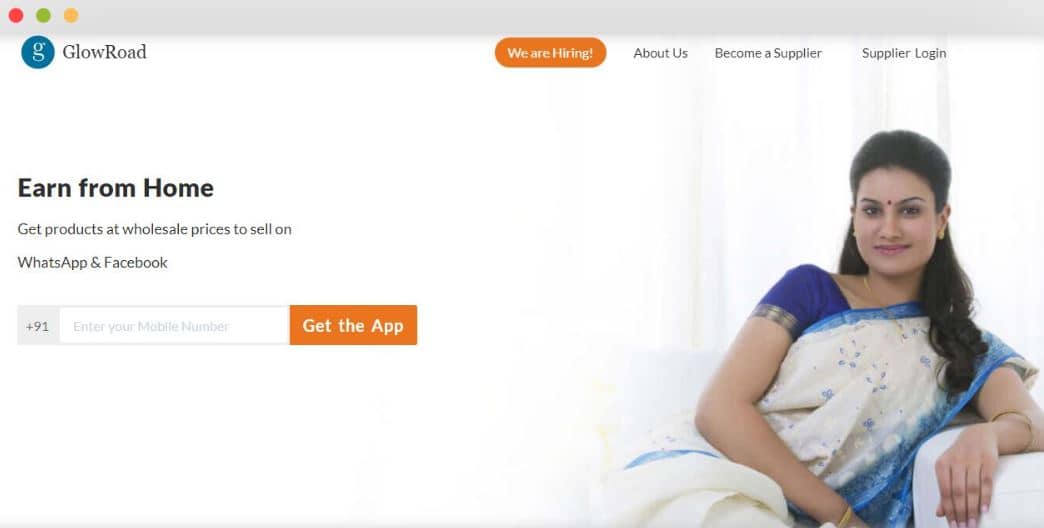 This platform works the same way as the Meesho platform but may vary in product prices. It provides excellent customer care services and a variety of products for your dropshipping business.
They have quality products, thus, making them trustworthy among resellers.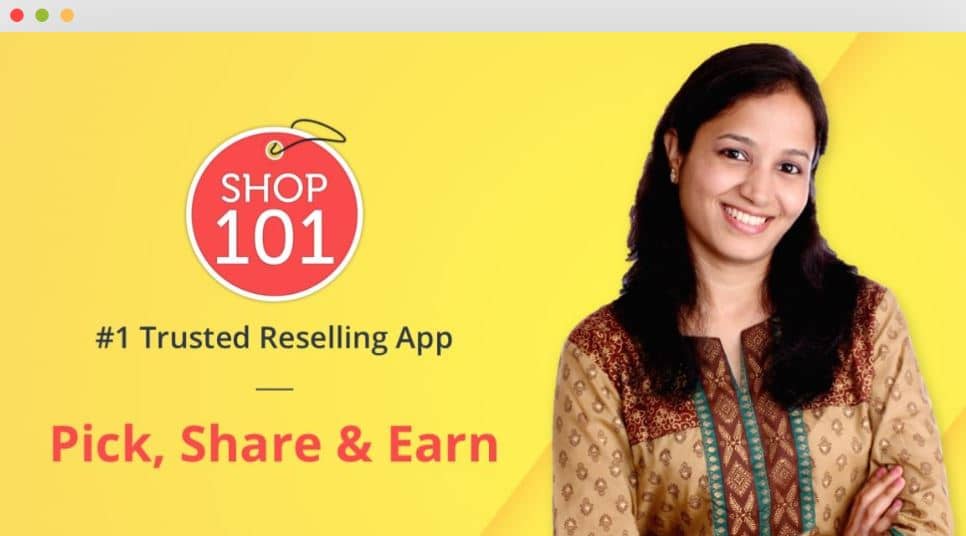 This platform provides the same features as Glowroad and Meesho. So, this makes it a rival company.
There are millions of people connected to shop101. Due to its excellent customer service, it keeps growing each day. They also have quality products for your customers.
How to Pay Dropshipping Suppliers in India?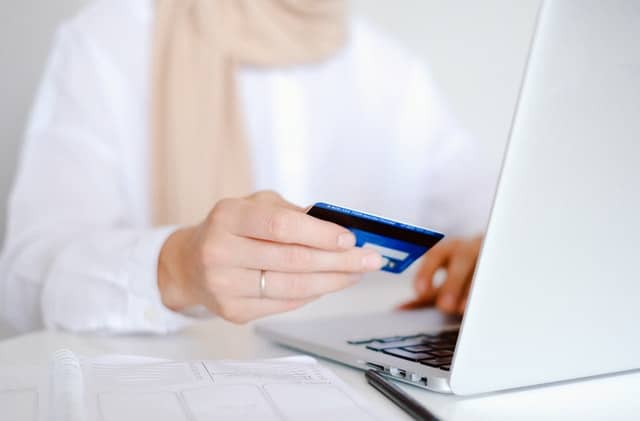 There are quite several payment methods you can use to pay for your dropshipping business in India. Thanks to technology.
1. Credit Card/Debit Card
A credit or debit card is one of the best and top accepted payment modes. Many Indian dropshipping suppliers accept online card payments. It is convenient and easy to use.
Yet, card payments can be costly to resellers because of excess fees. Besides, potential fraudsters can easily target genuine resellers.
Thus, you can prefer the below options to pay Indian dropshipping suppliers.
2. Bank Transfers
Bank transfers let you transfer money directly from your bank account. The supplier receives the money in their bank account.
It's another method that most suppliers accept, and it's less costly, as well. The cost of the transfers will depend on the rates of the bank you are using.
3. PayPal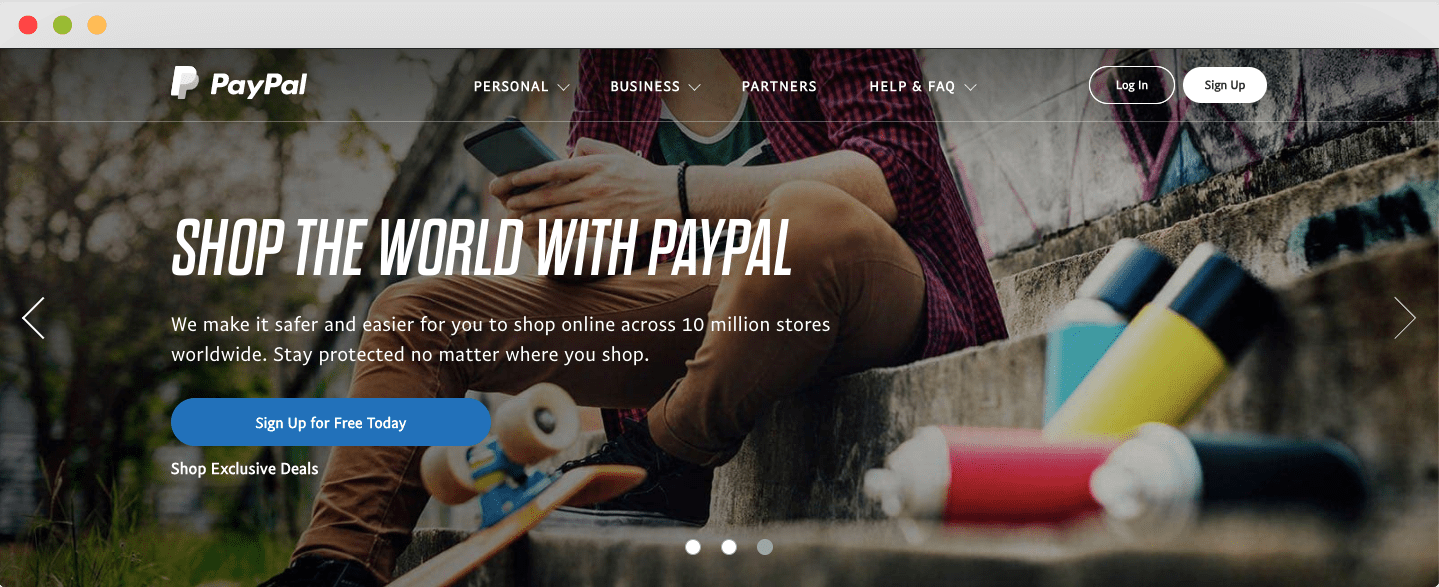 Paypal is a bit costly to the suppliers and, therefore, not preferred a lot. But it's one of the methods to make easy payments to your suppliers. Even if the payment charges are pretty high, it's a convenient way of payment.
4. Google Pay
You can use Google pay app to pay your dropshipping suppliers in India using your mobile device.
You only need an internet connection, an Indian bank account number, and this app installed on your phone. Besides, you will also need an Indian phone number for a complete transfer. This method is very convenient as there are no charges.
Final Thoughts!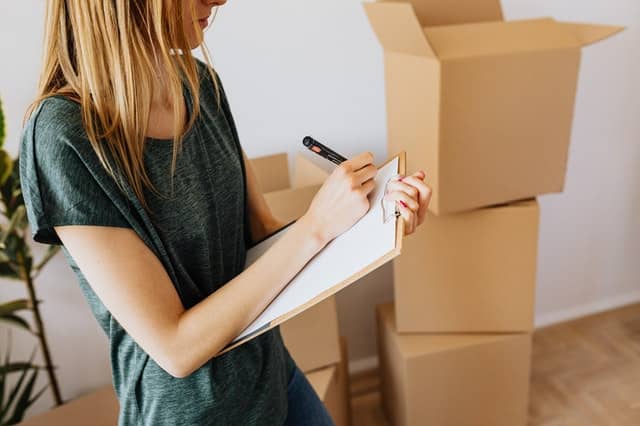 Dropshipping is a great business that can give you good profit margins. There is a lot of peace of mind when doing dropshipping business than the regular businesses.
Remember, dropshipping has a lot of scope in India. There are so many business opportunities, especially for new entrepreneurs who want to enter the e-commerce industry.
With the rise of smart devices and technology, many people prefer to shop online. Most Indian customers want to buy products from the comfort of their house.
Thus, if you display trending products on your store, Indian customers are sure to like and even promote your dropshipping store.
And dealing with a reliable Indian dropshipping supplier is the most suitable way to get those trending products. That's why we have covered Indian dropshipping suppliers from every aspect.
We hope that this guide will help you choose the right supplier in India. If you want to dropship not only in India, then NicheDropshipping can help you source from China and ship worldwide. Register to have an agent to support you!