In the online business world, dropshipping has become a popular avenue, offering both promise and pitfalls.
But mostly, it's the latter because most dropshipping stores fail within their first year of operations.
However, there are some exceptional success stories even within this challenging landscape.
These entrepreneurs have not only beaten the odds but have also become some of the richest dropshippers globally.
So get ready as we uncover their secrets and see how you can learn from their journeys to thrive in the world of dropshipping.
Let's begin!
1. Andreas and Alexander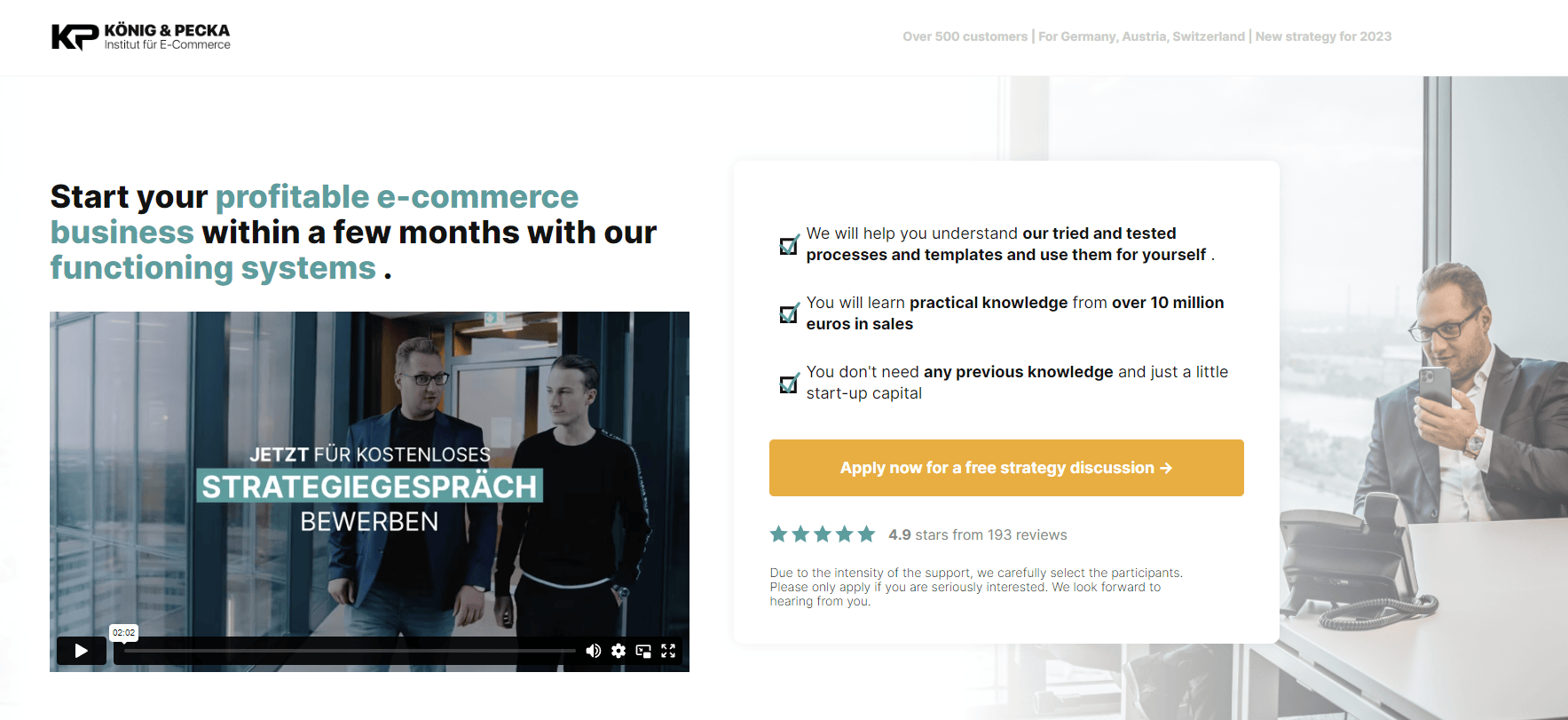 Andreas Koenig and Alexander Pecka, two successful dropshippers, started in 2018.
They first tried selling toothpaste dispensers online with Facebook ads but didn't succeed.
Their second attempt at a general store also failed. It was only when they focused on pet products that they found success.
By December 2020, their pet business made $500,000 monthly, reaching an impressive $10 million yearly.
Since then, they haven't looked back and are currently working with a team of over 50 people to help them manage their stores.
So, what set their third attempt apart from the previous two?
Their success came from learning from past failures. They realized they lacked marketing knowledge and patience in previous attempts.
Key Takeaways
Learn the Basics of Marketing – Their first store failed due to inexperience with Facebook ads and lack of marketing knowledge in general. So always focus on developing a solid marketing strategy.
Innovate Not Reinvent – After the first two failed attempts, they finally succeeded in the pet niche. It shows that you don't have to reinvent the wheel. Instead, focus on improving existing strategies by delivering better products.
Learn from Your Failures – Andreas and Alexander prove that mistakes can teach us valuable lessons. They realized they needed to improve their marketing skills and select a niche that could help them emotionally connect with the audience.
2. Harry Coleman
Harry Coleman's path to becoming a successful dropshipper wasn't easy, but it eventually made him a millionaire.
In 2018, he earned an impressive $5 million in revenue from overseeing three dropshipping stores.
Harry's journey into dropshipping began in 2016 when he first learned about AliExpress dropshipping. His initial venture focused on selling nail products.
However, despite investing about $800, his store only made a single sale, leaving him disappointed. Undeterred, after two months, he switched to a general store.
He spent months testing various products to find winners and improve his ad copies. This persistence paid off, and sales eventually started picking up.
Encouraged by this progress, Harry launched a second general store. Before long, his daily sales reached an impressive $10,000+.
Key Takeaways
Stay Flexible – Harry's success came from his willingness to experiment. Opening a general store allowed him to discover winning products. So take notes, and don't be too rigid in your product selection.
Craft Compelling Ad Copies – Harry advises focusing on the product's benefits in your ad copies. Address how it can help customers and solve their problems, rather than just listing its features.
Niche Down – While a general store is okay initially, the real money is in narrowing your focus. This enables you to prioritize branding, which is crucial for long-term success.
3. Cole Turner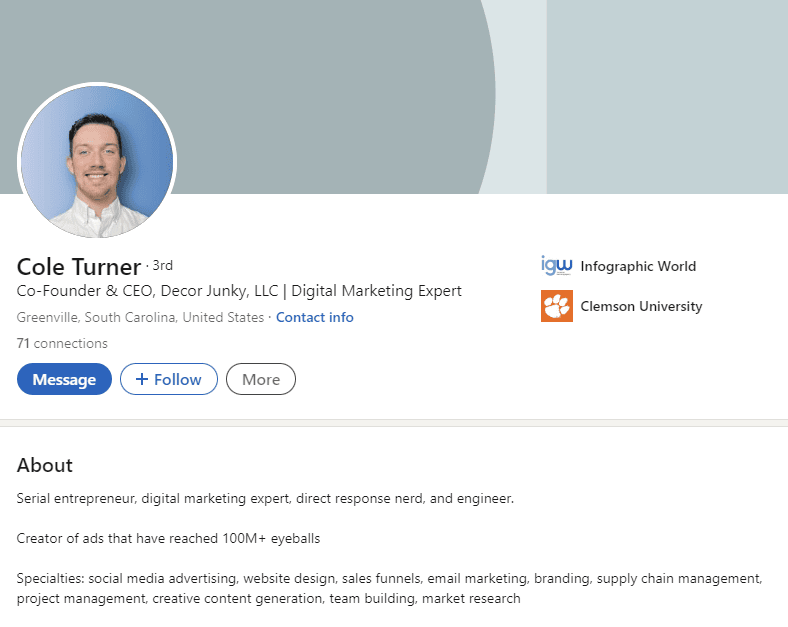 Cole Turner's dropshipping journey began at 18, driven by curiosity.
In just a few years, he achieved a remarkable milestone, earning $2 million in sales between March 2019 and May 2020, making him one of the wealthiest dropshippers.
At the start, Cole ran a general store where he tried out different products. However, it was a piece of jewelry that really caught the attention of his customers.
With this successful product, he expanded through Facebook ads and transformed his general store into a one product store.
This change led to impressive results, with the store making over $75,000 in sales before Cole handed it over to another eCommerce enthusiast.
Cole's success didn't stop there. He went on to launch a third store, which achieved an astounding $2.1 million in sales in just over a year, firmly cementing Cole Turner as a dropshipping success story.
Key Takeaways
Utilize Facebook Advertising – Cole's main marketing tool is Facebook ads. He targets two consumer groups interested in his products. After gathering enough data, he allocates a larger budget to the more successful group.
Establish Your Brand – Building a strong and unique brand identity is essential for the long-term competitiveness of your dropshipping store. Even if you operate through platforms like AliExpress, your brand must convey professionalism, regardless of your product range.
Elevate Customer Service – Be hands-on with customer support. Offer contact options like a phone number or social media for inquiries. Aim for quick responses, ideally within 30 minutes during business hours, to build trust and satisfaction.
4. Pierre Emmanuel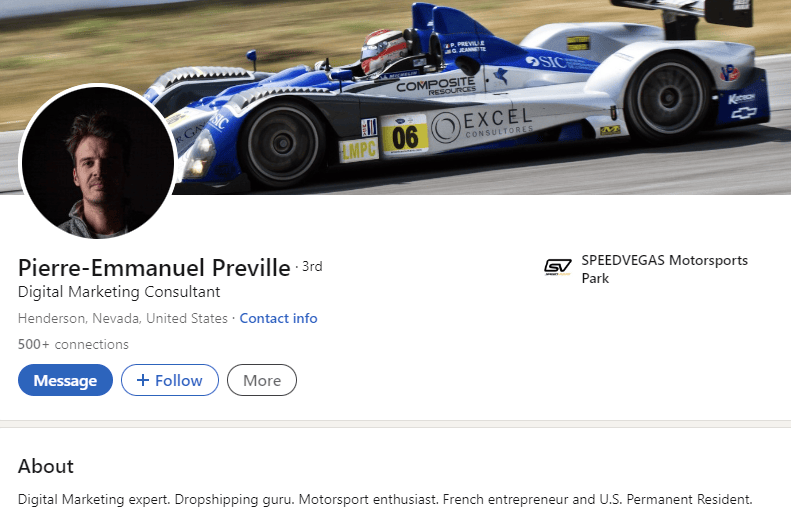 Pierre Emanuel, with a background in marketing, ventured into dropshipping to support his wife facing visa-related work constraints.
He endured numerous challenges over the years, including product quality issues, high returns, and suspended Facebook ads.
But this didn't stop Pierre from building a problem-solving dropshipping business that generated an impressive $1.6 million annual revenue.
One of Pierre's key strategies revolved around Facebook ads. He spied on his competitors to improve his marketing strategy and invested in well-branded video content.
This approach, combined with his tenacity, propelled him into the ranks of the world's richest dropshippers.
Key Takeaways
Analyze Your Competition – Study your competitors to understand their products, services, and pricing. This knowledge allows you to make informed decisions for your store and makes you stand out in the competition.
Focus On Marketing – Identify your dropshipping business's most effective marketing methods. Pierre primarily relies on Facebook ads but occasionally runs Google ad campaigns. Tailor your marketing approach to reach your target audience effectively.
Problem-Solving Mindset – Address issues proactively. If you notice high returns, as Pierre did, seek solutions like sourcing an alternative product version. Don't wait for problems to jeopardize your business.
5. Sarah and Audrey
Sarah and Audrey are among the world's wealthiest dropshippers.
Both women had prior experience in dropshipping before teaming up in 2019.
Following a chance meeting at an entrepreneur event, they dedicated themselves to expanding their brand into the US market.
Instead of heavily relying on Facebook ads like most dropshippers, Sarah and Audrey took a different route.
They focused on influencer marketing, which helped them rack up a staggering 1 million dollars in sales during the lockdown.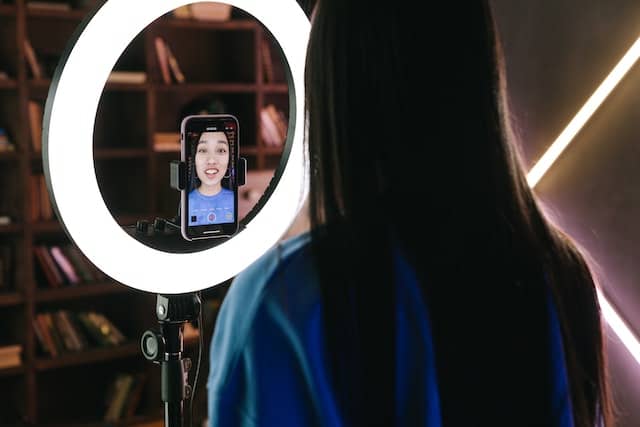 Key Takeaways
Diversify Your Marketing – Don't rely solely on one marketing approach like Facebook ads. Explore different strategies to find the best fit for your product. For instance, if you're in the beauty niche, consider influencer marketing.
Collaborate with Experienced Partners – Partnering with knowledgeable entrepreneurs can bring fresh ideas and elevate your business. Teamwork can be a valuable asset.
Put in the Effort – Be prepared to work hard, especially when reaching out to influencers. Even as a beginner, don't hesitate to contact numerous influencers. Sarah and Audrey, for instance, sent up to 200 emails a day to secure product placements on Instagram.
6. Alex Philip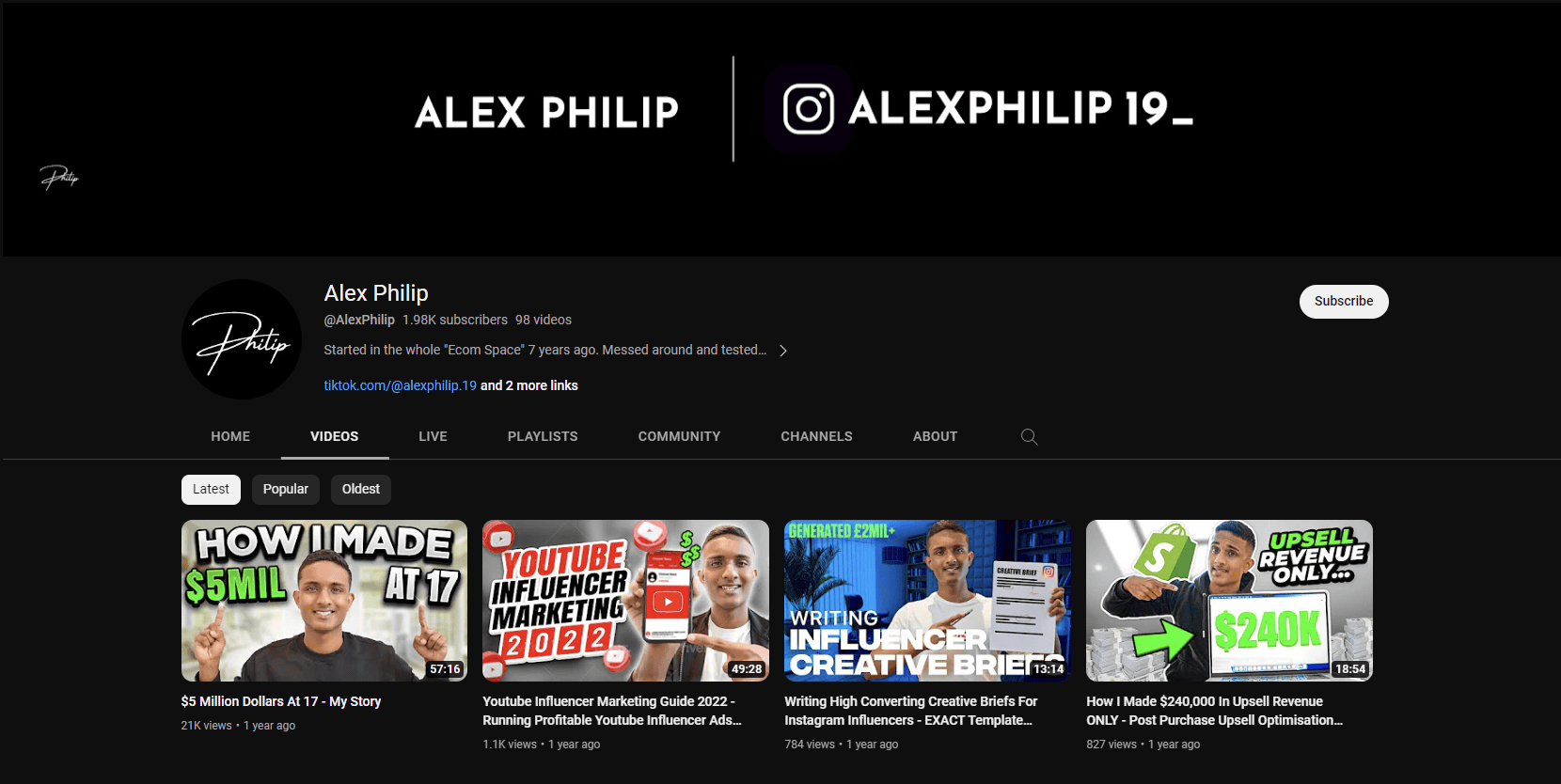 Alex Philip, a remarkable 15-year-old dropshipper, has already amassed over $2 million through his Alibaba-based eCommerce venture.
His journey began at the tender age of 11, guided and inspired by his father.
Initially, Alex ventured into selling Pokémon toys on Amazon, but customer complaints led to the closure of his Amazon store. But this was only the beginning as he transitioned to the world of dropshipping, where he launched his brand, "The Cool Life."
Throughout his journey, Alex honed his skills in optimizing online stores and running effective Facebook ad campaigns, contributing to his impressive success in the dropshipping business.
Key Takeaways
Age Doesn't Matter – Alex's story reminds us that the drive to learn and improve knows no age limit. Whether young or old, the key is to persevere through failures and maintain a hunger for growth.
Continuous Learning – Instead of chasing quick profits, Alex encourages fellow dropshippers to prioritize acquiring and honing their dropshipping and marketing skills. He highlights the importance of applying newfound knowledge effectively.
Target Your Audience – While Facebook ad campaigns may come with costs, Alex highlights their potential for substantial profits. He advises dropshipping entrepreneurs to master conversion optimization and effective Facebook ad campaigns by pinpointing their target audience.
7. Irwin Dominguez
Irwin Dominguez achieved dropshipping success by earning 1 million dollars within 8 months of launching his Oberlo Shopify venture.
Inspired by a friend's eCommerce achievements and the low entry barrier of dropshipping, he transitioned from his role as a local marketing consultant.
Irwin consistently achieved impressive daily sales, peaking at $30,000 on his best day, with an average of $10,000 daily.
His success highlights the importance of niche product selection, testing, and prioritizing Facebook ads as a primary marketing strategy.
While he acknowledges that Facebook ad costs initially impacted profits, Irwin attributes much of his success to this approach. He advises entrepreneurs to master the balance between ad expenses and profit margins over time.
Key Takeaways
Effective Facebook Advertising – Irwin's emphasis on using Facebook ads as a primary marketing strategy provides a valuable lesson. While it may impact initial profits, mastering the art of Facebook advertising can significantly contribute to long-term success.
Product Validation – Before investing your entire marketing budget, follow Irwin's example and validate a product's potential through a soft launch. Testing the waters can help you assess demand and profitability, minimizing risks and maximizing returns.
Meet the Demand – Irwin's success story emphasizes the importance of consistently meeting customer demand. Ensure that your supply chain can keep up with demand, especially during peak sales periods.
8. Alex Ikonn and Mimi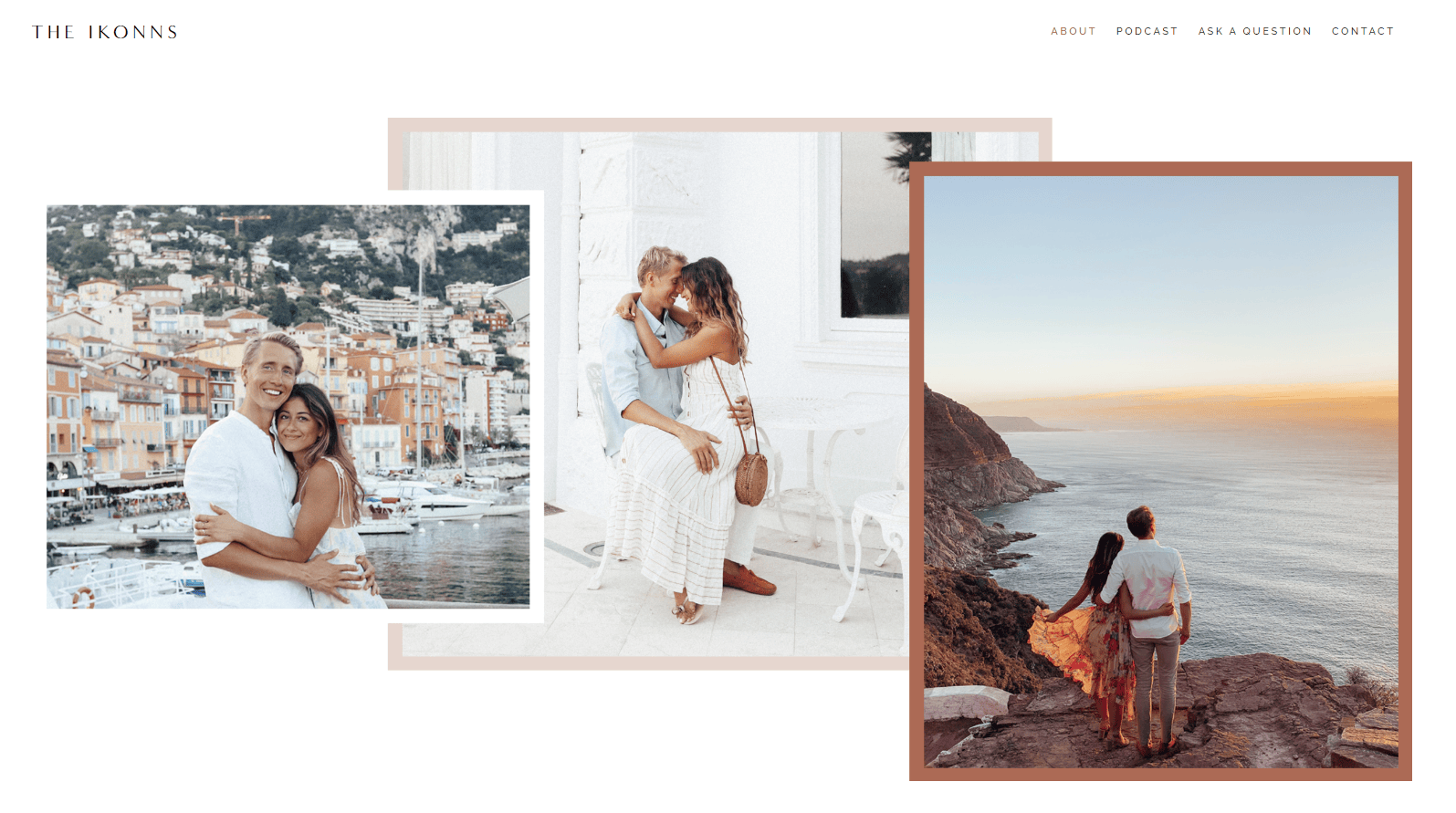 Meet Alex Ikonn and Mimi, the ex-owners of Luxy Hair, a successful eCommerce business specializing in hair extensions.
Their path to success involved meticulous product selection and sourcing from reliable suppliers, including Alibaba.
One of the biggest reasons for their success is their massive online following. Luxy Hair has around 600K Instagram followers while their Facebook page has more than 300K likes. Additionally, they receive over 10 million monthly Pinterest views.
All of this combined helped them secure over 1 million dollars in sales every year until they exited the business in 2018 after it was acquired by Beauty Industry Group.
Nonetheless, their story is worth sharing as it shows how important it is for dropshippers to build a strong online presence.
Key Takeaways
Build an Online Presence – A large following can greatly boost your online visibility and significantly increase your profits. So make sure to set up a page at least on one social media platform.
Don't Hesitate with Refunds – It is okay to lose money sometimes if it helps maintain your brand's reputation. The reason Luxy Hair has such amazing reviews across multiple social platforms is because of how they're quick to refund angry customers.
Learn to Market Yourself – Even after exiting from the business, Mimi continues to run her YouTube channel which has over 700K subscribers. That is due to the reputation she has built through her online store over the years which again, highlights the importance of building a brand.
FAQs about Richest Dropshippers
Who Is the Richest Dropshipper in the World?
The title of the richest dropshipper worldwide can vary as net worth changes over time.
But currently, Andreas Koenig and Alexander Pecka are probably the richest dropshippers followed by Harry Coleman, Pierre Emanuel, Cole Turner, and more.
Their journeys began with small steps and grew over time.
How Much Do Top Dropshippers Make?
It depends on the type of product they're selling and the profit margin. But on average, the top dropshippers are expected to make around $2000 to $10,000 per month.
How Much Can You Earn from Dropshipping?
The amount you can make from dropshipping depends on factors like the choice of product and marketing budget. However, an average dropshipper can make around $500 per month, which can go much higher for branded products.
Final Thoughts
The stories of these successful dropshippers provide valuable insights for anyone aspiring to enter the eCommerce world.
It teaches us that success doesn't come overnight. And if you want to make it as a dropshipper, then there are numerous factors to consider.
Aside from product selection and effective marketing, you need to have the patience, and the determination to learn from your failures.
Remember that each entrepreneur's journey is unique, and there's no one-size-fits-all formula for success in dropshipping.
But one thing that is always required to make your dropshipping business a success is high-quality products.
So if you're ready to put these insights into action, then let NicheDropshipping be your trusted partner.
Our dedicated agents are here to help you source high-quality products. Get started today by requesting a free quote!