In the course of a day, we all interact with cleaning supplies in one way or another. We rely on cleaning products to wash our hands, do dishes, run laundry cycles, as well as for our personal hygiene.
It is for this reason that cleaning supplies are a lucrative dropshipping niche. They are indispensable and you would likely always have demand for such products. The question, however, remains how to find reliable dropshipping suppliers that you can work with.
Lucky for you, we have the answers.
Come along and let us explore the top 10 suppliers for cleaning supplies dropshippers.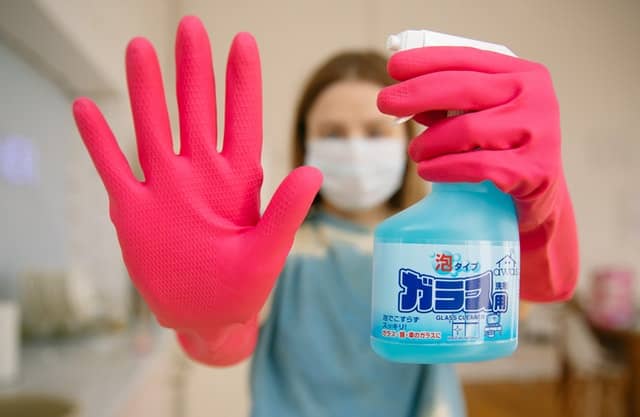 NicheDropshipping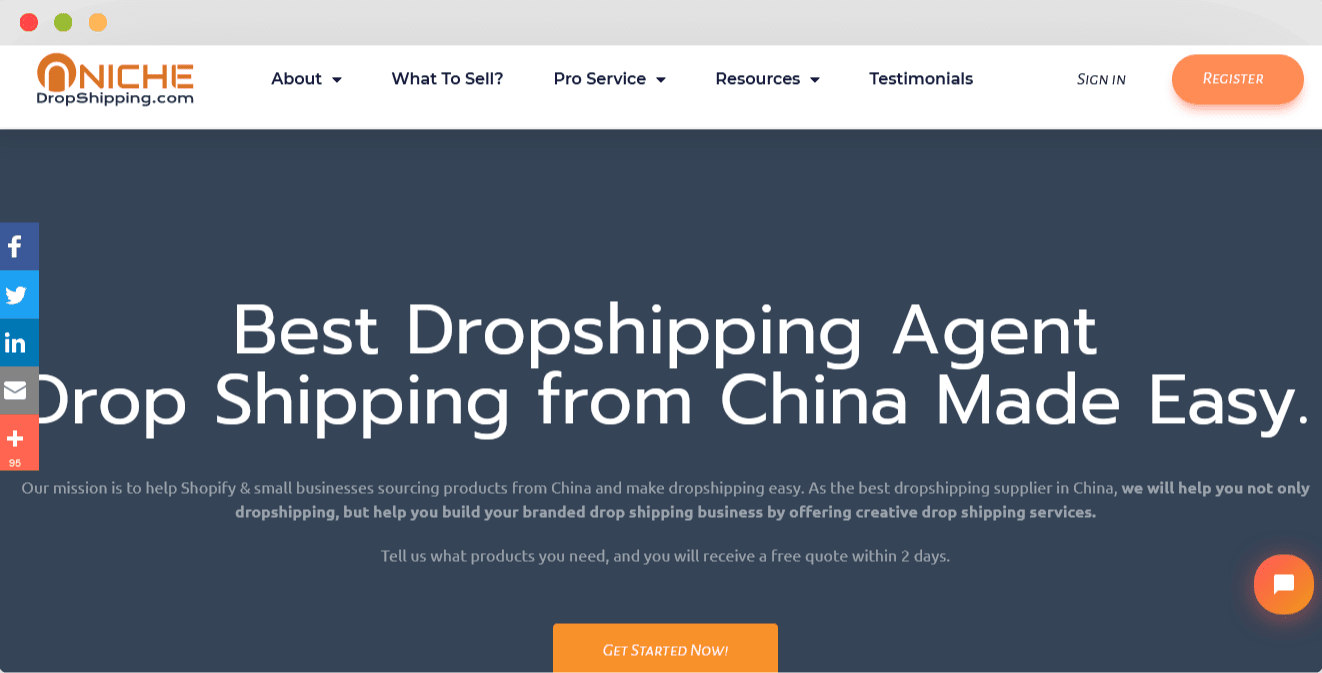 NicheDropshipping is a renowned dropshipping company based in China. It serves both local and international drop shippers and has warehouses in the United States and China.
This decentralization of resources shortens turnaround times on orders. Your customers would not have to wait long for the orders to be fulfilled.
Sourcing cleaning supplies from NicheDropshipping is an easy and affordable process. You only need to set up your free account and sync your store listing with theirs.
Once this setup is complete you can choose any of the cleaning products on the platform or request their agents to source particular brands that you prefer. NicheDropshipping can make bulk purchases and is thus able to offer you unbeatable wholesale prices.
Orders can be fulfilled on the same day if the requested products are in stock. For products that are not in stock and need to be sourced from supplier warehouses, orders are fulfilled within 2 to 5 days. NicheDropshipping also syncs tracking details to your store.
It is equally worth mentioning that this is just the tip of the iceberg. NicheDropshipping offers many more services including private label dropshipping, white-label dropshipping, automated dropshipping as well as warehousing and storage.
Sunrise Wholesale
Sunrise Wholesale is based in the United States and has been in the supply business for over 18 years. It has over 30,000 products on its product catalog which is divided into over 20 categories.
True to its name, Sunrise Wholesale offers cleaning products to your dropshipping store at wholesale prices. As such, you get to enjoy a plush profit margin depending on the price that you set for the products in your store.
This, coupled with the variety of cleaning product suppliers they have on board, might just be the solution every dropshipper hopes for. Plus, it integrates smoothly with top dropshipping store platforms such as Shopify, Amazon, and BigCommerce.
The $49/month pricing on their membership plan is also arguably worth the price of admission as it comes with a host of benefits such as :
Stock alerts
Custom inventory files
Good Member pricing at all times
Live customer support on multiple channels.
GreenDropShip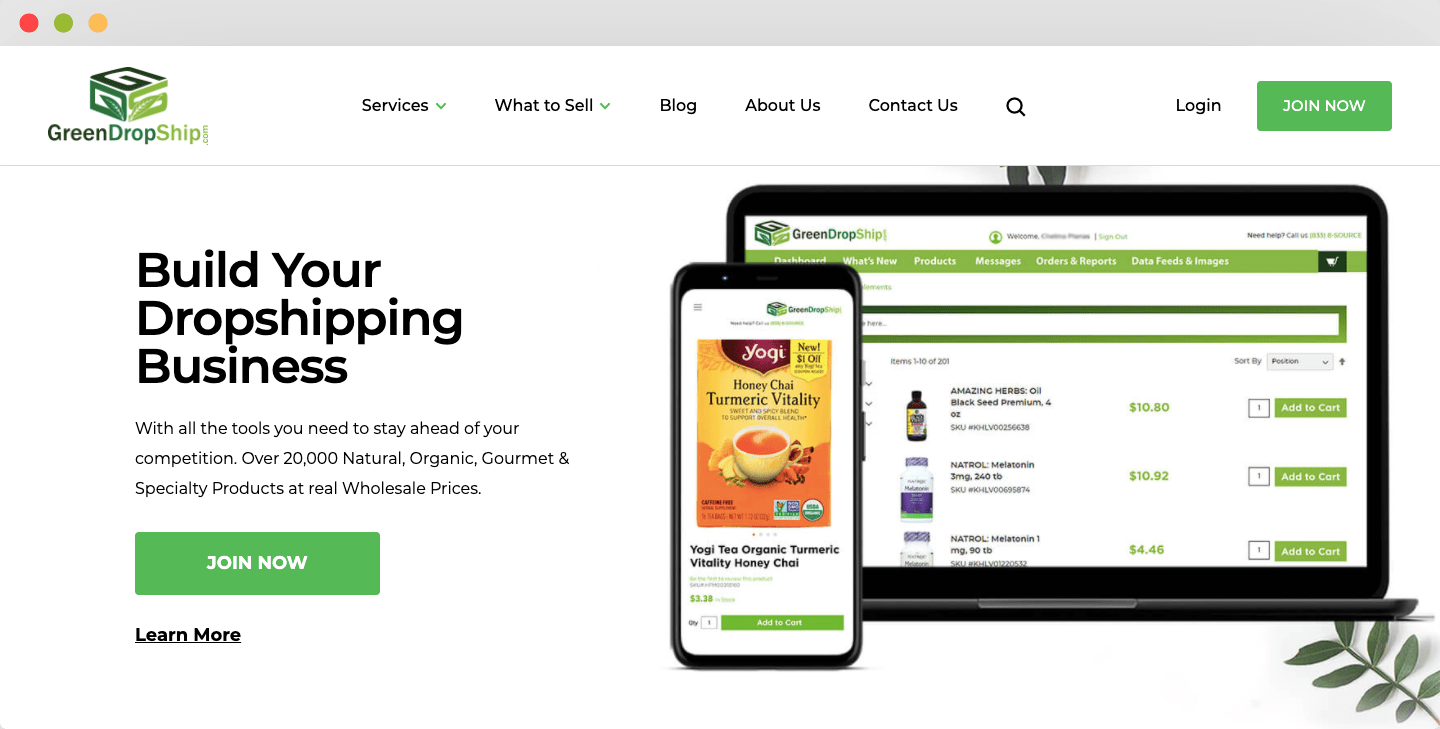 GreenDropShip is based in the USA and has 3 warehouses; Pennsylvania, Los Angeles, and Dallas Fort-Worth. It focuses mainly on connecting resellers with suppliers of natural products that are healthier and eco-friendly.
Listing cleaning products from this dropshipping company could give you a competitive edge. This is because all the products listed by GreenDropShip have natural ingredients instead of the harsh chemicals found in most soaps and detergents.
They range from laundry detergents, fabric softeners, surface cleaning agents among others. All products are available at wholesale rates. The company currently lists 20,000 suppliers.
GreenDropShip integrates with eCommerce platforms such as WooCommerce and Shopify.
Worldwide Brands
Worldwide Brands has over two decades of experience as a certified dropshipper. Notably, even the wholesalers whose cleaning products are listed on Worldwide brands are vetted and certified.
This is essential as it would give you some peace of mind to know that you are working with credible suppliers.
The cleaning product suppliers on Worldwide Brands are categorized into light bulk wholesalers and bulk wholesalers. The former would be great for a start-up dropshipper while the former would be suitable for a large-scale dropshipping venture.
The services offered by Worldwide Brands include Supplier Integration, importing product listings to your online store, and inventory automation. You can test the site using the free trial period before upgrading to a paid plan.
New hygiene products are updated on the site every week.
Salehoo
Salehoo is well known to most dropshippers and e-commerce store owners. It offers over 8,000 supplier profiles for a variety of products including cleaning supplies. It is also optimized to integrate with online dropshipping stores.
The setup process to start selling cleaning supplies from Salehoo is quite easy. You only need to sign up for a Salehoo account and connect it to your Shopify store then import the products you would like to sell. The membership plans start at $27 to $97 for premium.
Wholesale 2B
Wholesale 2B does all the hard work so that you do not have to. This platform compiles all the products from different suppliers into one directory.
Subsequently, when you browse the site you can simply import the products of your online store and start selling. You would not have to browse through each supplier to see what they offer.
Once you set up your free Wholesale 2B account, you can review the cleaning products on offer and see if they meet the preferences of your market. If they do, you can proceed to set up a paid membership plan and start importing hygiene products to sell.
Aliexpress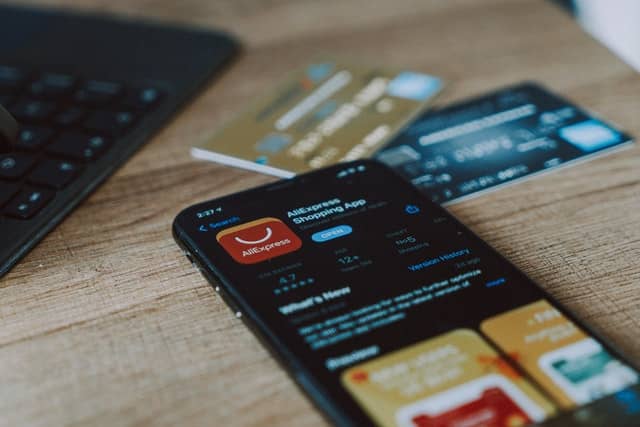 Aliexpress is a hub for accessing Chinese suppliers of cleaning products and just about anything else. The prices are quite pocket-friendly and are mainly based on MOQs.
Aliexpress is also a favorite among most drop shippers as it has an established global shipping network with reasonably brief delivery times. You can easily import your preferred cleaning products from Aliexpress to your eCommerce store once it is up and running.
However, it is advisable that you are keen on the suppliers that you engage. Many dropshippers have fallen prey to AliExpress scams and ended up having to refund their clients for botched orders.
Oberlo
If you are hoping for a platform where you can find a variety of cleaning products and smoothly incorporate them into your dropshipping store, Oberlo fits the bill. It has a well-designed user interface that is easy to use and compatible with Shopify.
The Oberlo basic plan is one of the few that will allow you to import cleaning products to your store for free. Its paid plans are equally affordable and offer a host of resources that could help propel your dropshipping business to the next level.
Doba
Doba lists suppliers of cleaning agents from all over the world. All you need to do is set up an account on the company site and get access to thousands of product options.
The site offers you the option to sort the products before exporting them to your e-commerce store. This is advantageous as it would make it easier for customers to find products in the hygiene categories that they need.
Once you are done sorting, you can import the products to your store and sell away.
ShipBob
ShipBob is an easy-to-use dropshipping service that connects suppliers of cleaning products with dropshippers. It provides access to a wide variety of cleaning product suppliers and this, in turn, ensures that you can offer variety to your clients.
This firm has multiple fulfillment centers which significantly reduces their delivery schedules.
The service is supported by tech solutions to provide a more seamless customer experience. When your cleaning supplies dropshipping order is sent to ShipBob, a computer system will pick the warehouse that is closest to them to effect the delivery.
FAQs on Cleaning Supplies Dropshippers
Is It Profitable to Dropship Cleaning Supplies?
Yes, it is. That said, it would be wise to find a dropshipping supplier that offers friendly wholesale rates so that you can set a healthy profit margin.
Is Dropshipping Eco-Friendly Cleaning Products Worth It?
Yes, it can be. As more consumers look to live a healthier lifestyle, cleaning products that have natural eco-friendly ingredients are becoming increasingly popular. With some proper educational advertising, they could easily become top sellers.
What Are White-Label Cleaning Supplies?
White label cleaning products are generic products sourced from manufacturers and branded with the seller's brand as though you manufactured them.
For instance, if your dropshipping store is named 'Hearth and Home' the cleaning products might be labeled "Hearth and Home Detergents".
What Are Private-Label Cleaning Supplies?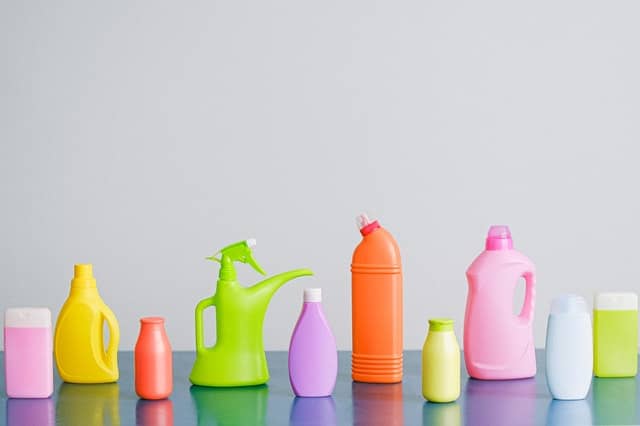 Private label cleaning products are specifically made by a manufacturer to be sold under a unique brand by the seller. Unlike white-labeling, these products are not rebranded, they are made intentionally for your dropshipping store.
Final Thoughts
With the right supplier, it is easy to drop ship cleaning supplies and make a handsome profit. Further, given the many different types of cleaning products available, it is possible to make a niche for yourself and to thrive in it.
The options on this list would be a great place to start your search for cleaning products suppliers. Want to partner with NicheDropshipping? Reach out to us to learn more!