White labeling enables businesses to resell existing products under their own brand, leading to maximized profits and greater success.
In this article, we'll take a look at the benefits of white labeling and some of the best white label products to help you take your dropshipping empire to the next level.
So, if you're planning to launch a white label brand, keep reading to learn how to make it a success.
Let's begin, shall we?
What Is White Labeling?
White label products are not sold under the name of their manufacturer.
Instead, they're generic products that companies can brand and sell as their own.
Assume that company A manufactures a product and sells it to company B; making a B2B sale.
Company B then markets the product as its own and sells it to its customer; making a B2C sale.
This is called white labeling.
The company that does the white labeling or branding is known as the "reseller" and the company that actually manufactures the product is known as the "manufacturer."
This allows businesses to sell third-party products as their own, allowing them to create their own brand and marketing strategy.
How Does White Labeling Work in Dropshipping?
The procedure for selling a white label product under your dropshipping business is quite simple and similar to approaching a seller for general dropshipping.
First things first, you should already have a dropshipping store setup to build your own brand. Secondly, find yourself a manufacturer or a wholesaler to dropship from.
Then you set forth certain conditions that the supplier will abide by in this B2B agreement.
For instance, the supplier will not be allowed to mention the original prices or their identity on the product. The supplier will also provide separate packaging for your orders.
Similarly, dropshippers generally have to abide by certain restrictions too. They cannot change the product's core features such as color or material.
In contrast, with general dropshipping, white label products can be marketed as your own under a distinct identity.
Once the agreement is made, you're given the green pass to list the supplier's products on your eCommerce store.
From this point onwards, you'll forward customer orders to your supplier, who is responsible for stocking inventory and dispatching products under your brand's name.
This allows you to focus on marketing and growing your business while leaving the product sourcing and fulfillment to the supplier.
White Label Product Ideas
Planning to launch a white label dropshipping brand? Let's look at some amazing product ideas based on recent trends.
1) Makeup Accessories
With countless fashion trends evolving within hours, there's always an endless demand for makeup products. The market for cosmetics is generally stable throughout the year.
Since the demand curve has been stable for a while and will continue to be so, there's almost no risk in cosmetics sales.
However, the market is highly saturated with loads of competition, so making your brand stand out can be challenging.
You can start by reaching out to a manufacturer and having them label their makeup products as yours.
Generally, there's also a lot of diversity in cosmetics that you can use for expansion later on.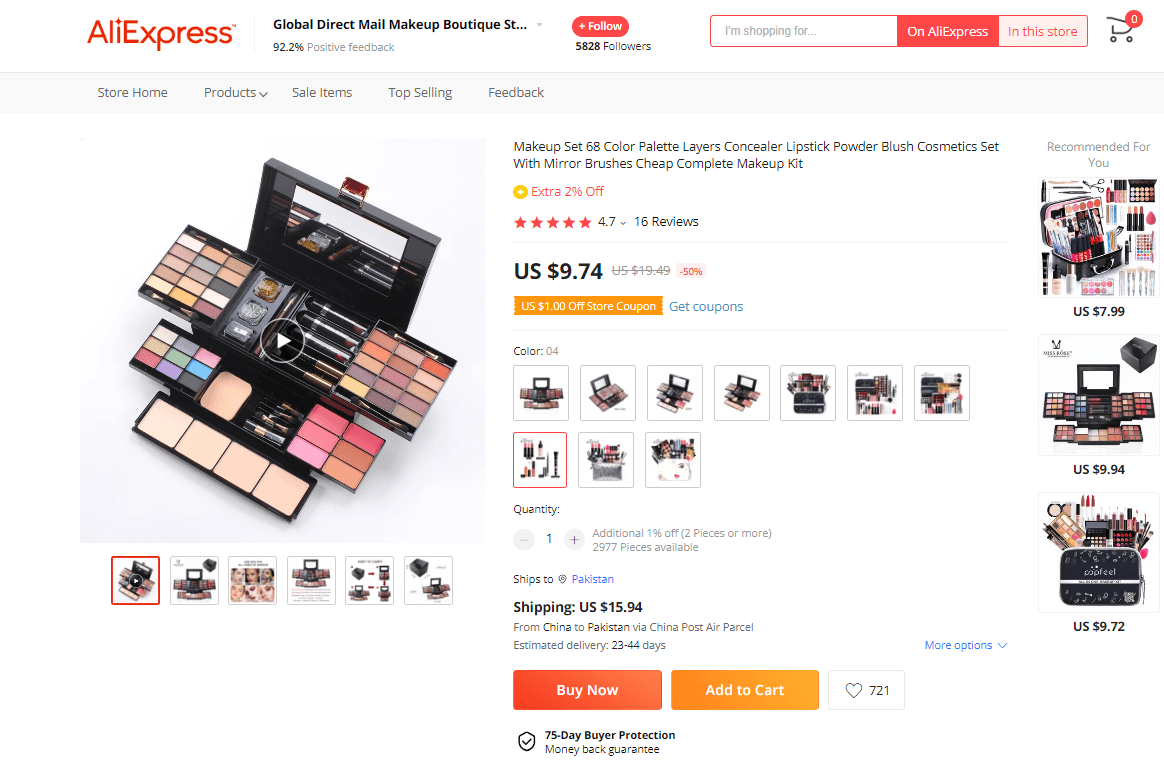 2) Eyewear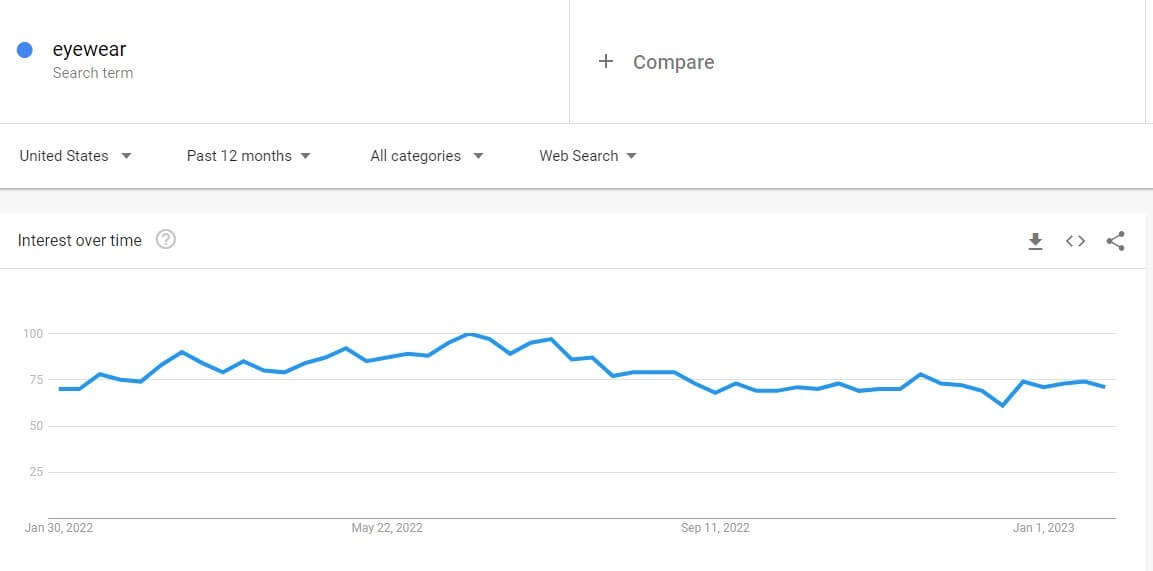 Much like cosmetics, eyewear is another evergreen product category.
People will continue to buy spectacles, either to see better or look better.
The best part is that nobody who wears glasses has a single pair of them.
People always want more variety in their eyewear wardrobes, which you can take advantage of.
By offering different styles of glasses and shades, you can create a brand of your own from scratch.
You also don't need to be too creative in marking glasses as your own, which makes this a good pick for white label products.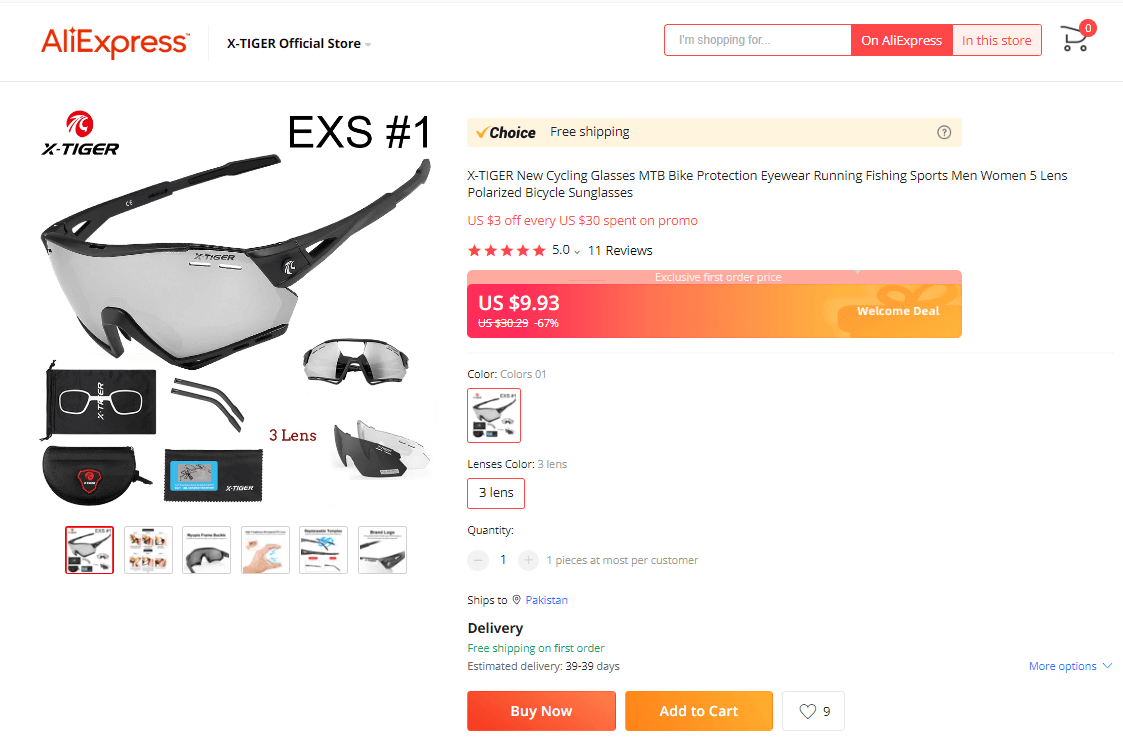 3) Coffee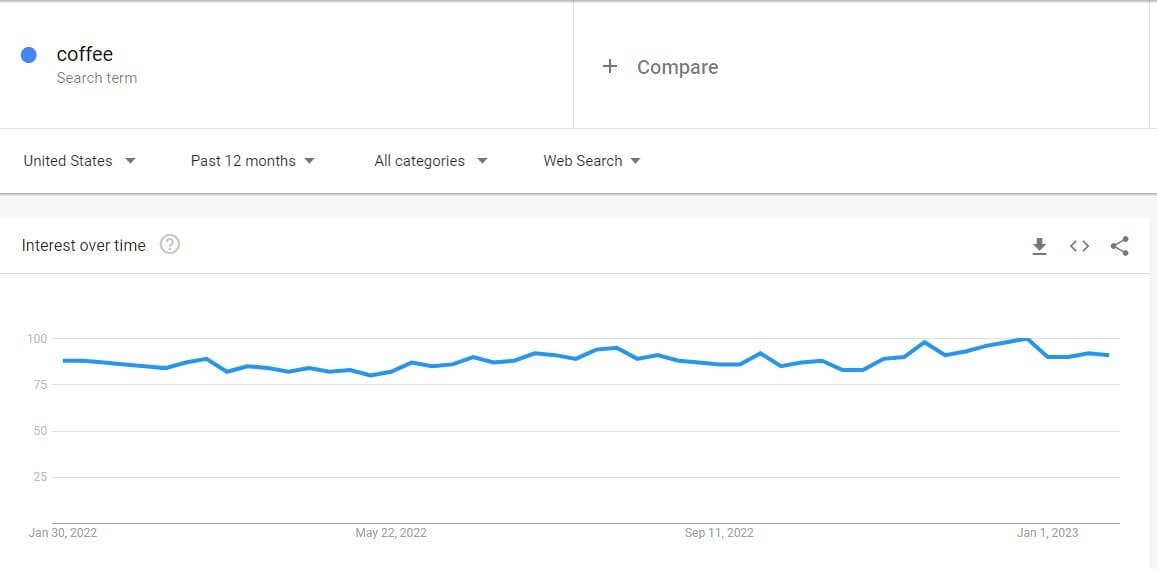 Coffee is another product that stays hot throughout the year and especially starts trending during the winter season.
White labeling coffee requires close attention to product quality and detail.
Mediocre coffee does not sell as much as refined coffee. But fortunately, you can find many quality coffee suppliers.
So, with quality coffee and some top-notch marketing and branding, you might score loads of success.
Furthermore, white labeling coffee doesn't always have to mean white labeling coffee beans.
The niche is diverse; you can even cover coffee machines, cups, and other coffee-related paraphernalia while at it.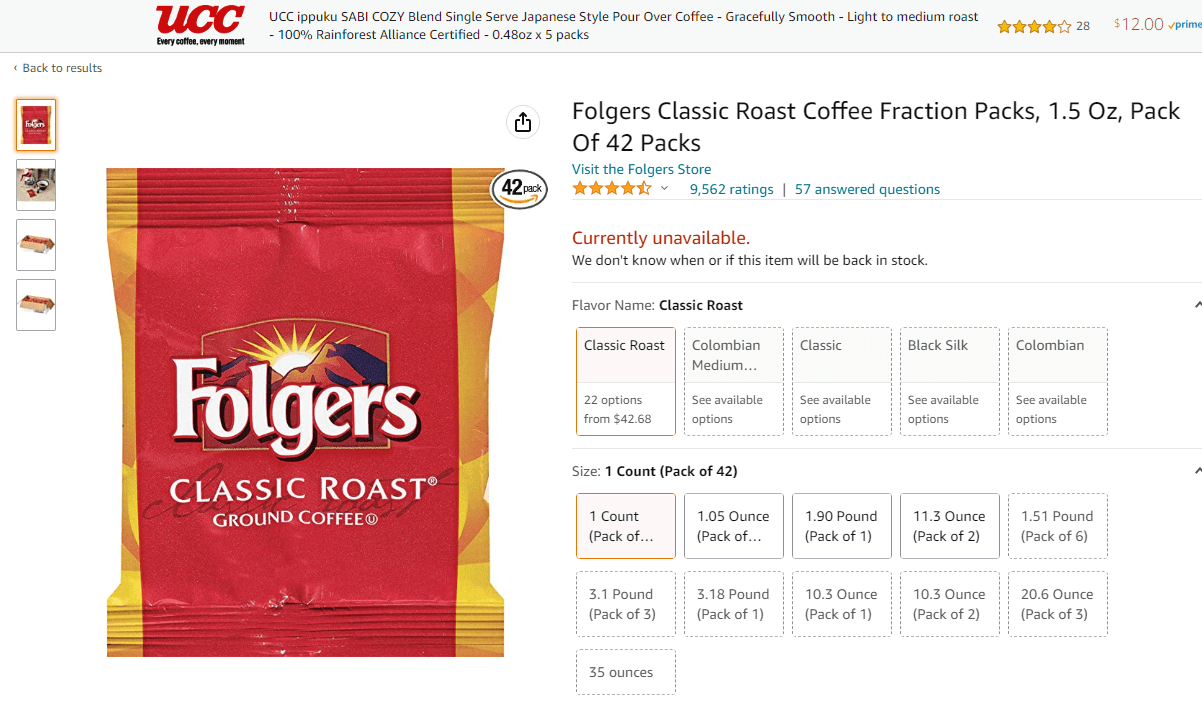 4) Dri-Fit Clothing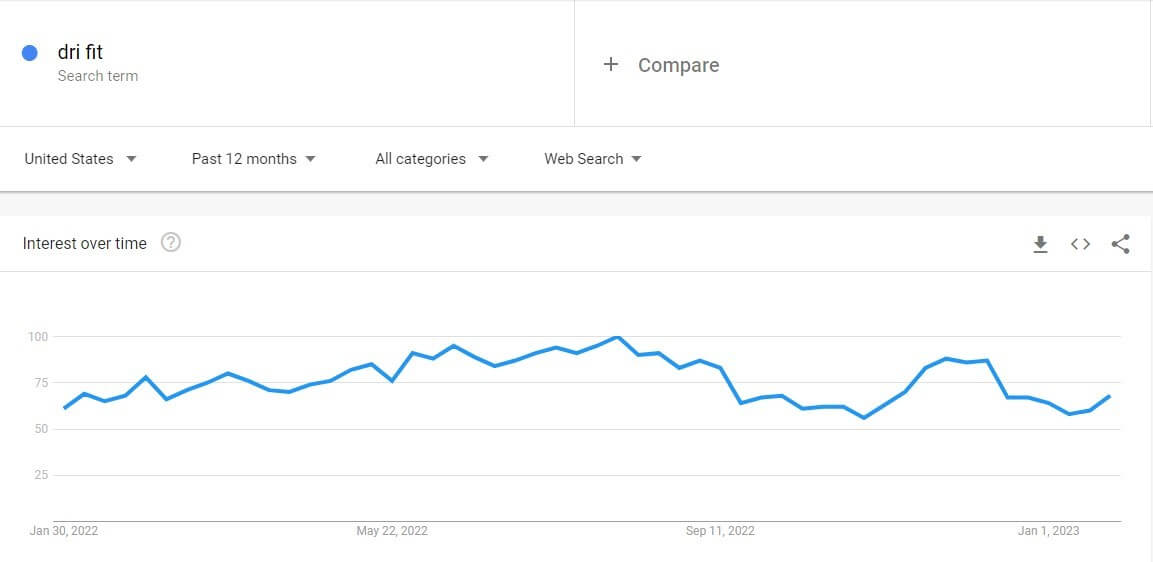 The fitness industry is a thriving market that brings several opportunities to dropshippers.
Even in general dropshipping, fitness apparel is one of the most highly demanded products.
Dri-fit shirts, in particular, are demanded more than ever now.
You can land dri-fit products and label them as your own.
Another advantage you'll get in this field is in the marketing process.
You can create hype and boost sales by collaborating with famous fitness influencers on social media platforms.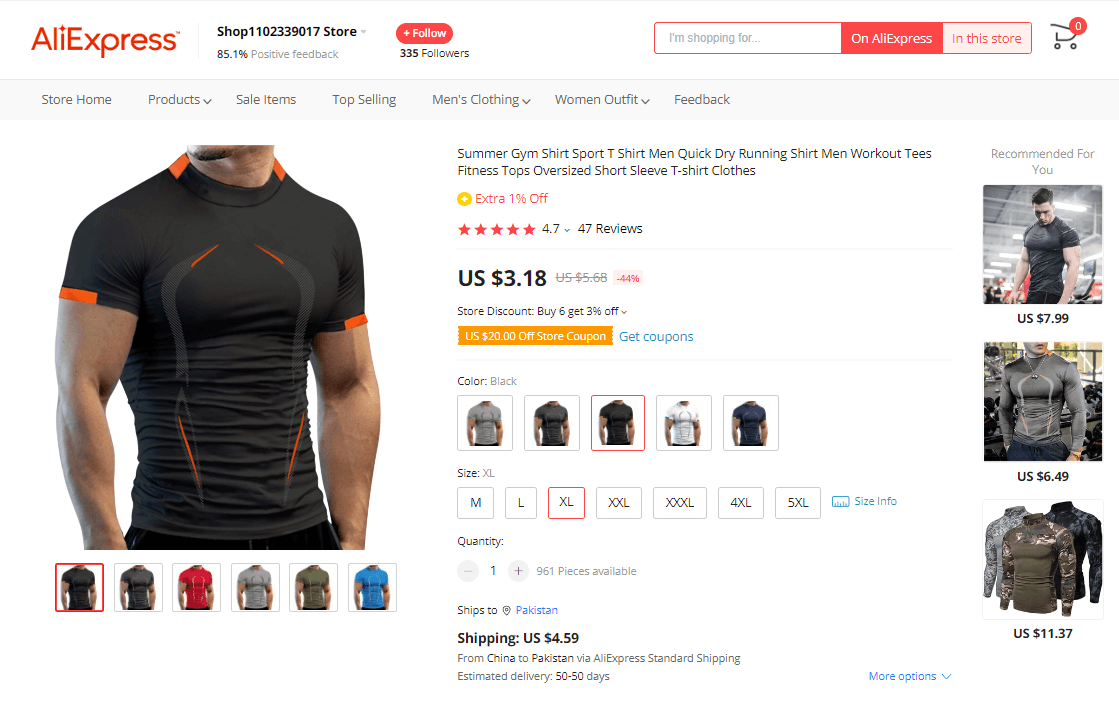 5) Furniture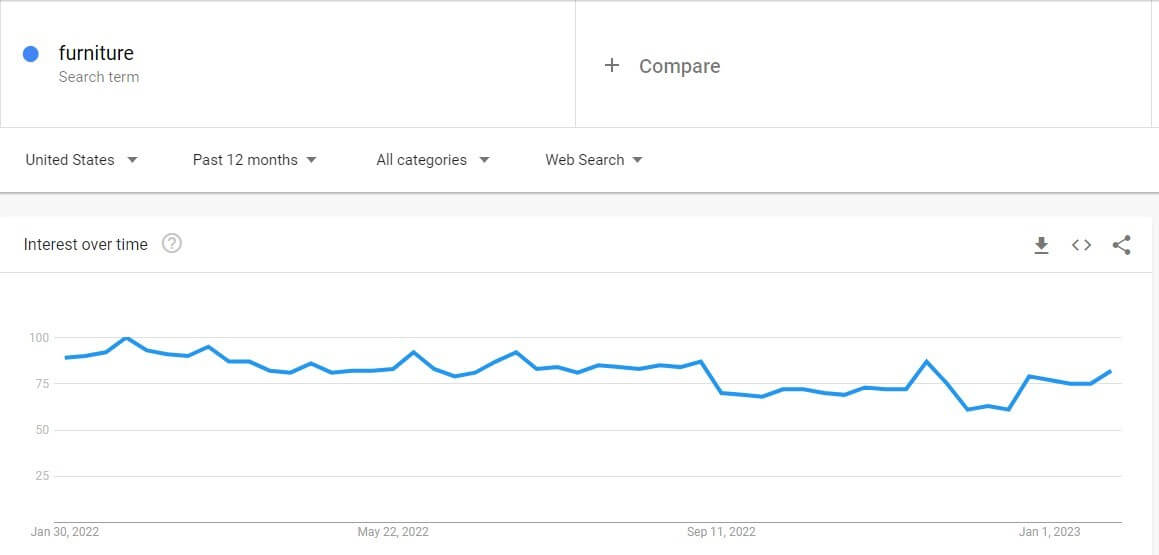 Furniture falls in the category of home décor, a diverse niche you can use to build your brand.
From chairs to tables, everything can be white labeled and sold under your name.
Plus, the profit margin is also great because you'll be selling high-ticket products.
However, there's a drawback to this. Firstly, furniture shipping usually carries more risk of damage than other items.
Secondly, basic furniture is not that profitable in dropshipping. People now want furniture that stands out.
This can be taken care of by a reliable supplier who offers unique designs and caters to the demands of furniture shipping.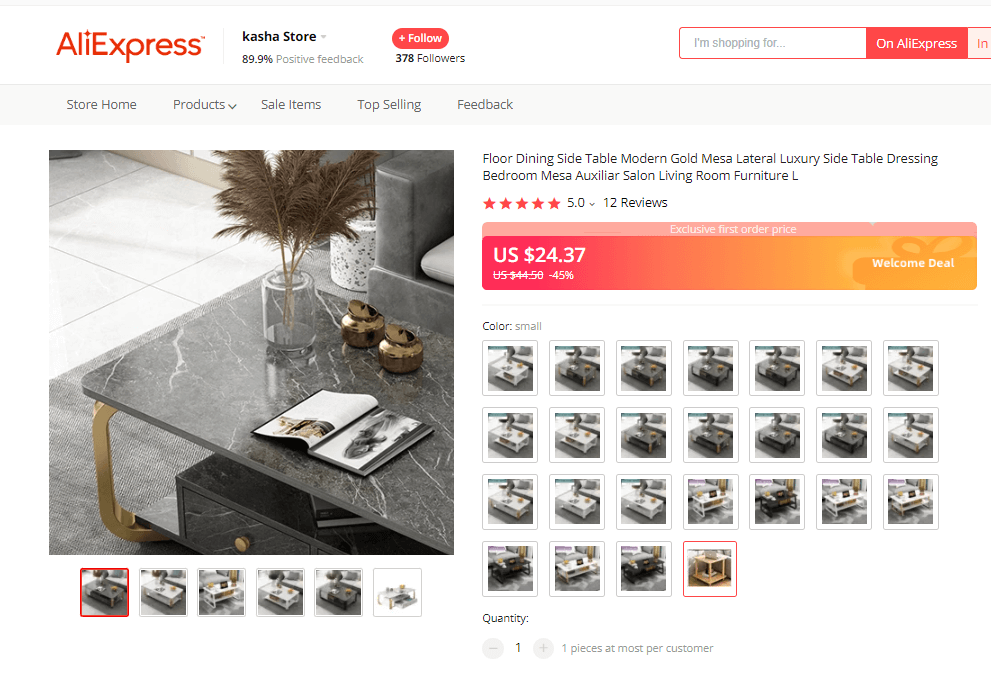 6) LED Lights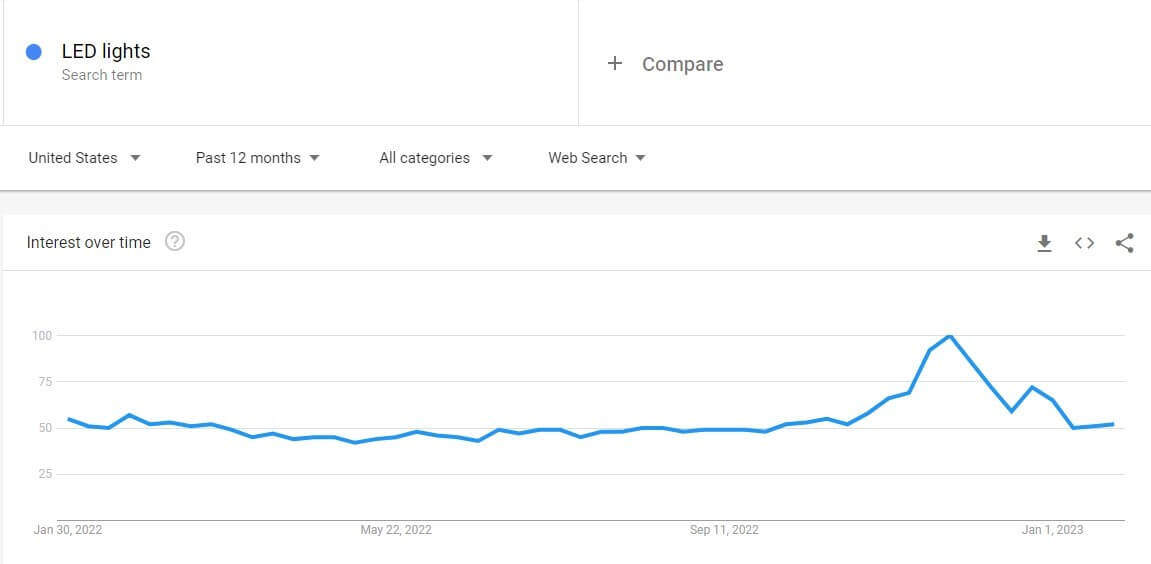 LED lights weren't always in demand, but their TikTok popularity has turned them into a must-have home decor item.
They're efficient, affordable, and make your space look aesthetic without any effort.
Apart from generic ceiling LEDs, there are dozens of other options to explore.
Aesthetics are more valued today than ever. Choosing colorful LED lights as your white label product is definitely worth your investment.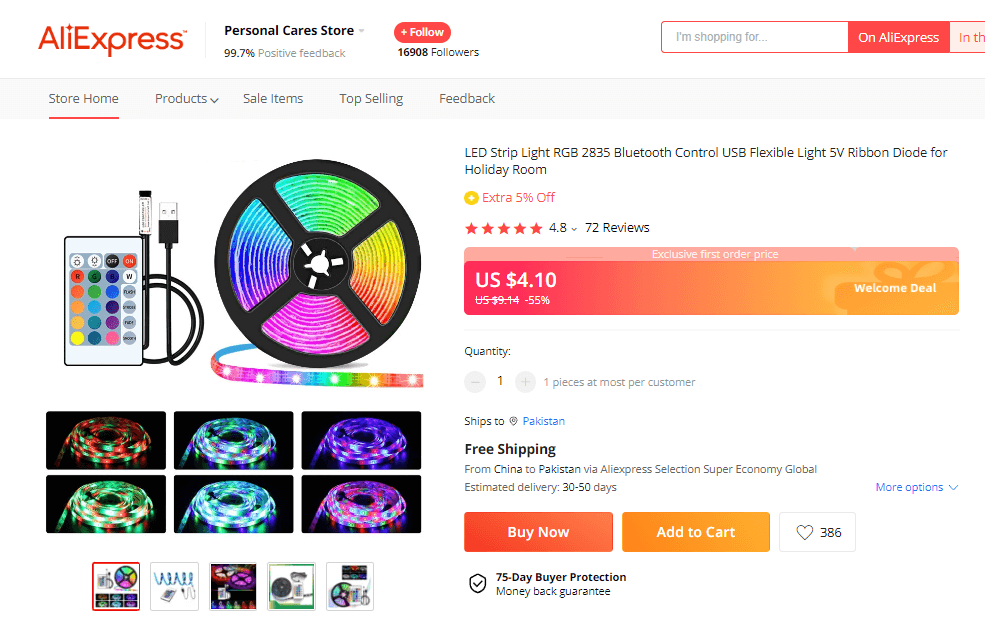 7) Tote Bags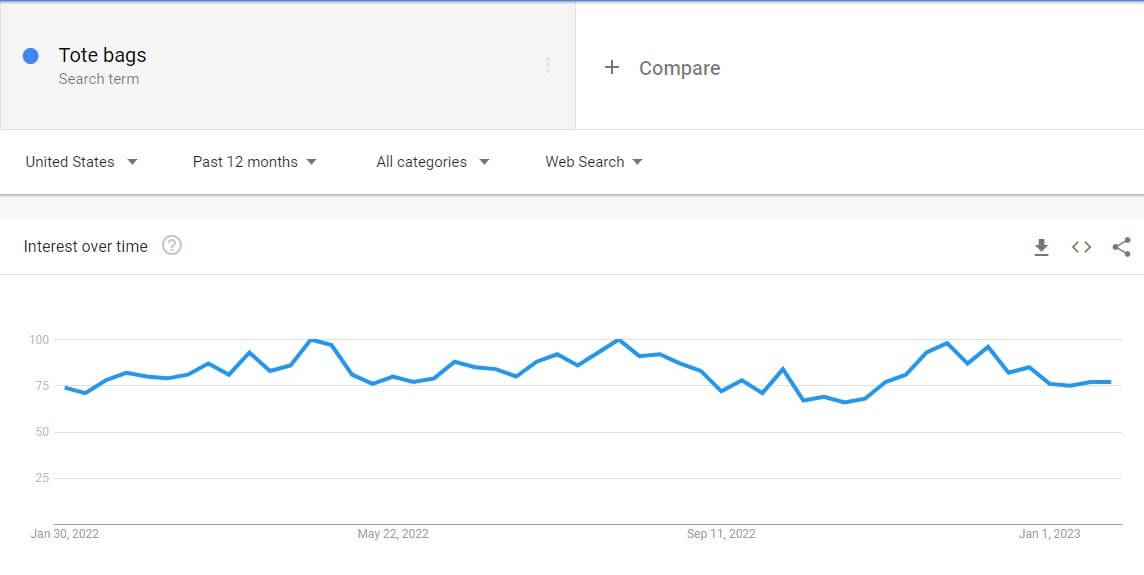 The rise of tote bags' popularity in the last few years has been remarkable.
Initially, their use presented the idea of environmentally friendly products, but now they've slowly made their way into the fashion industry too.
Tote bags are also known for complementing basic attire, so there won't be any fancy customization needed if you plan on white labeling them.
At best, you're looking at a visually-pleasing logo followed by a slogan that sticks.
This way, you can market your product as both a fashion statement and an effort to be more eco-friendly.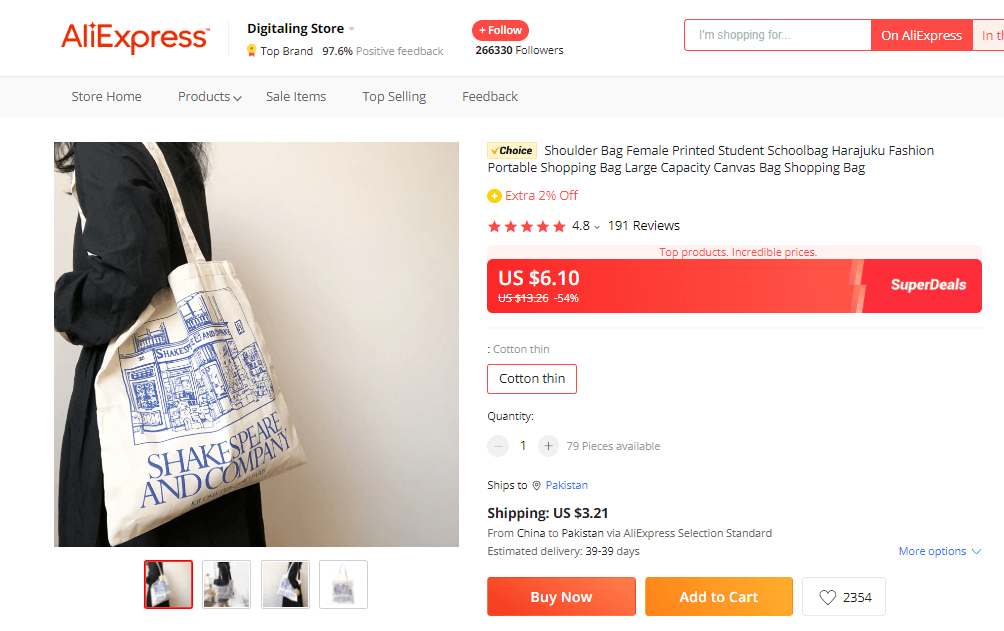 8) Water Bottles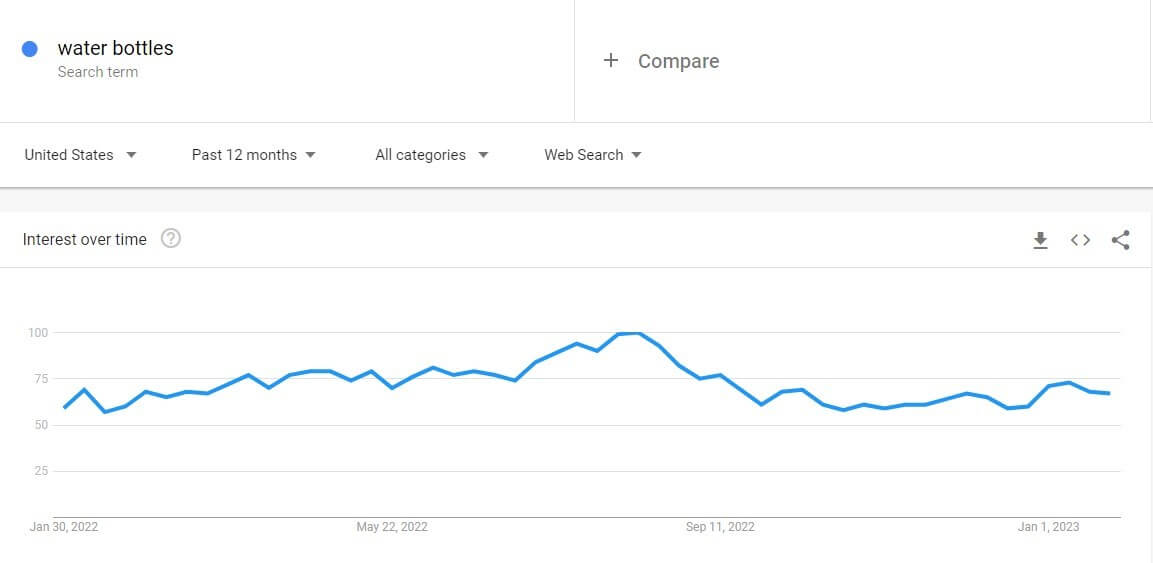 The use of reusable water bottles has gained popularity in the last few years for all the good reasons.
As people become more aware of the dangers of single-use plastic, reusable water bottles have now taken the lead.
By white labeling quality water bottles, you can show your customers that you care about them and the planet as well.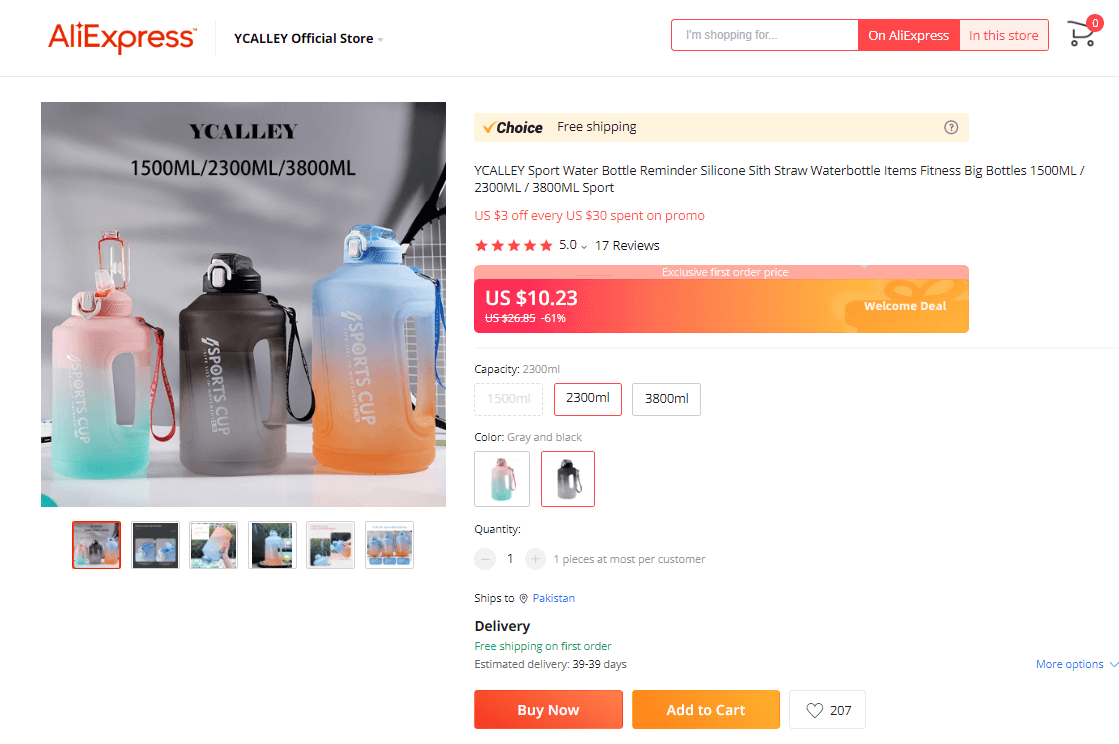 9) Gaming Chairs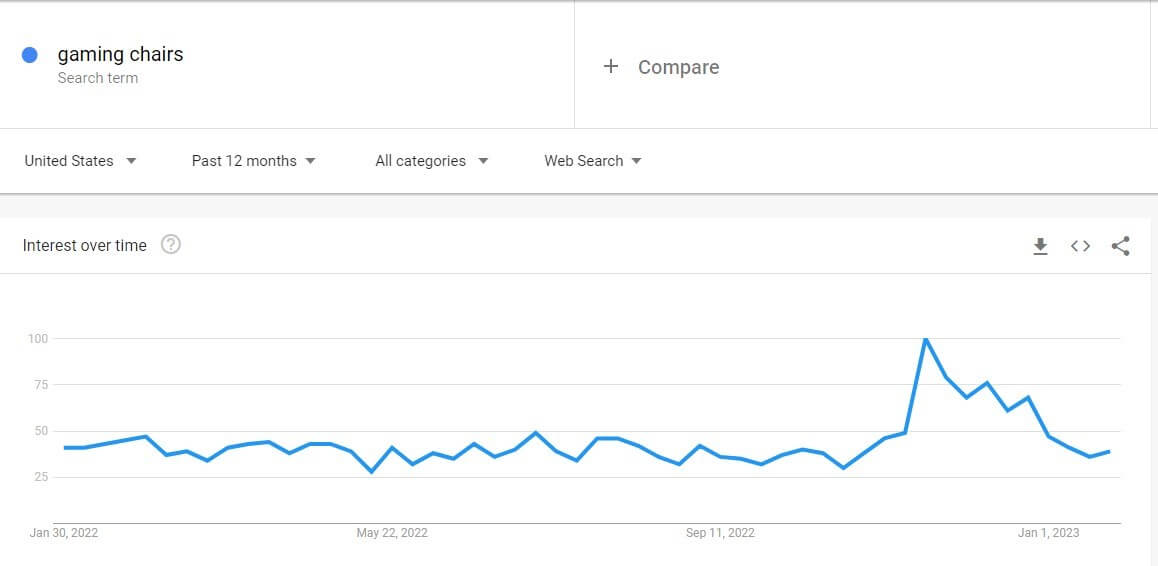 Despite the type of PC a gamer is using, they will always need a gaming chair to land scores. No wonder it is one of the most widely used products in the gaming industry.
A gaming chair is meant to sell if it's comfortable, durable, and stylish.
With so many people aspiring to build the perfect gaming setup, the demand for cool-looking gaming chairs is bound to remain stable.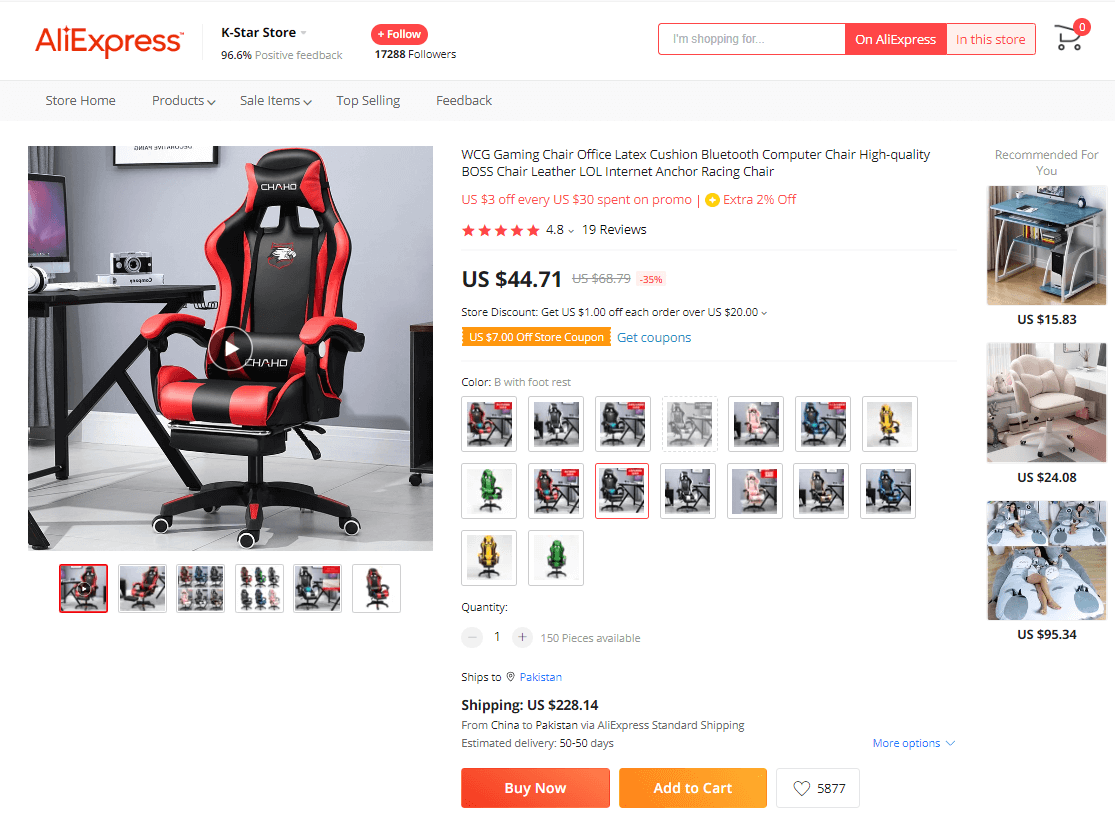 10) Pet Products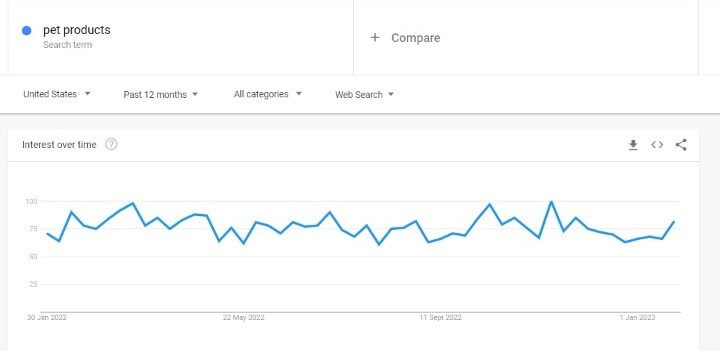 Ever since the pandemic, the use of pet products has increased significantly.
People want their furry friends to be cared for in the best way possible, and that's something you can benefit from.
Building a brand is relatively easy in this industry because you have a diverse range of pet products to white label.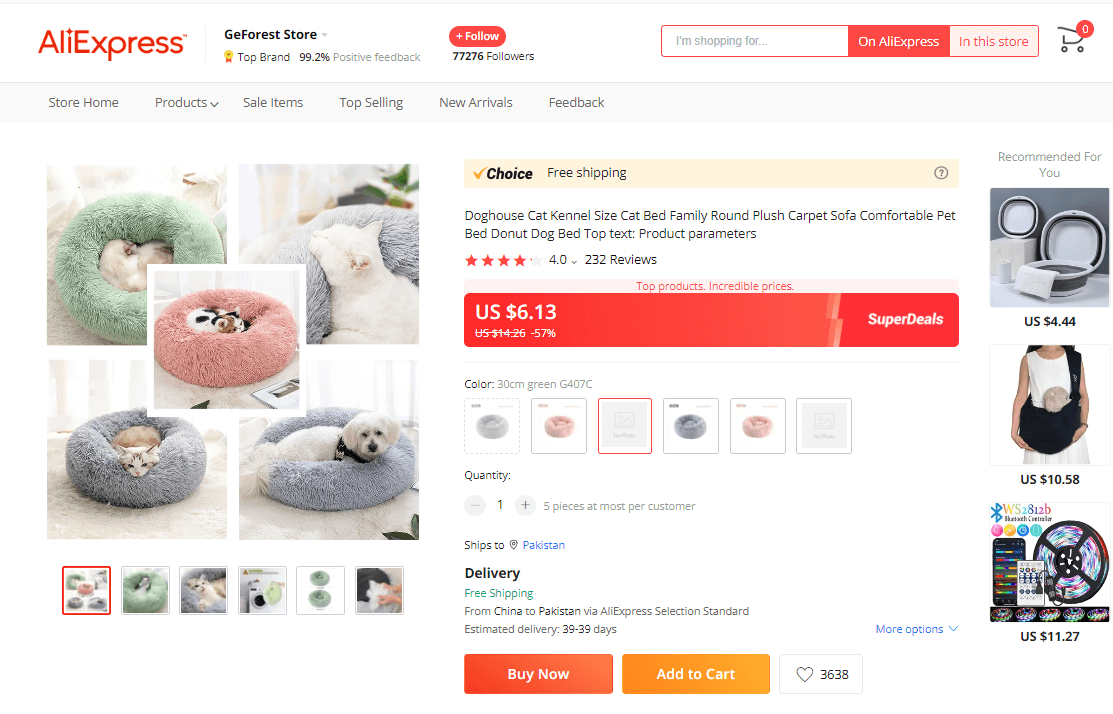 11) Hiking Boots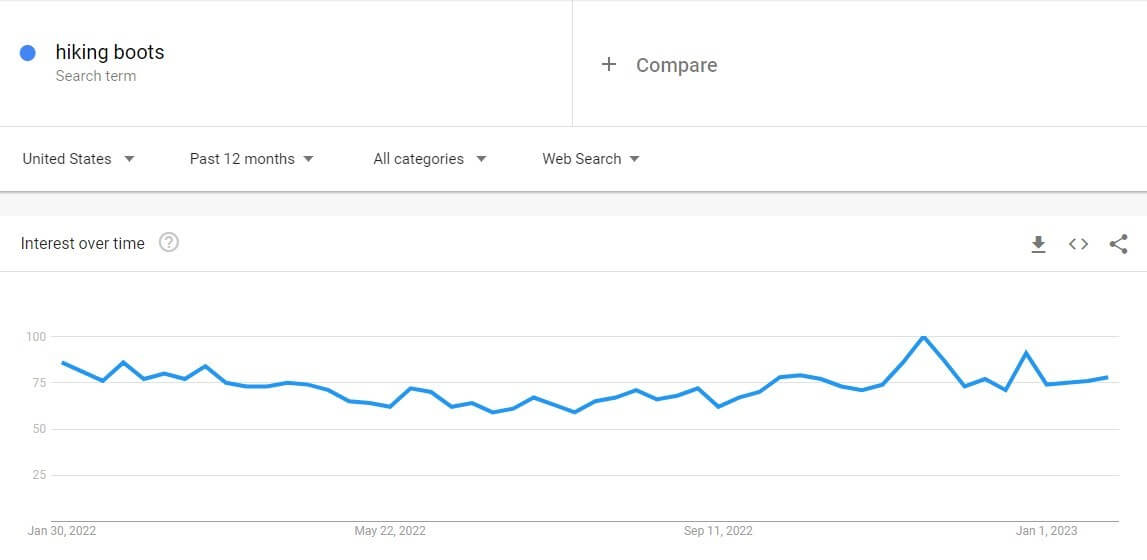 Gone are the days when hiking boots were solely used for hiking.
In 2023, they're considered to be a fashion statement.
However, people prioritize lightweight hiking boots over heavy and durable ones since they're not only less expensive but also more suited for everyday use.
If you can white label the perfect product packed with looks and comfort, your shoe brand might make it to the big leagues.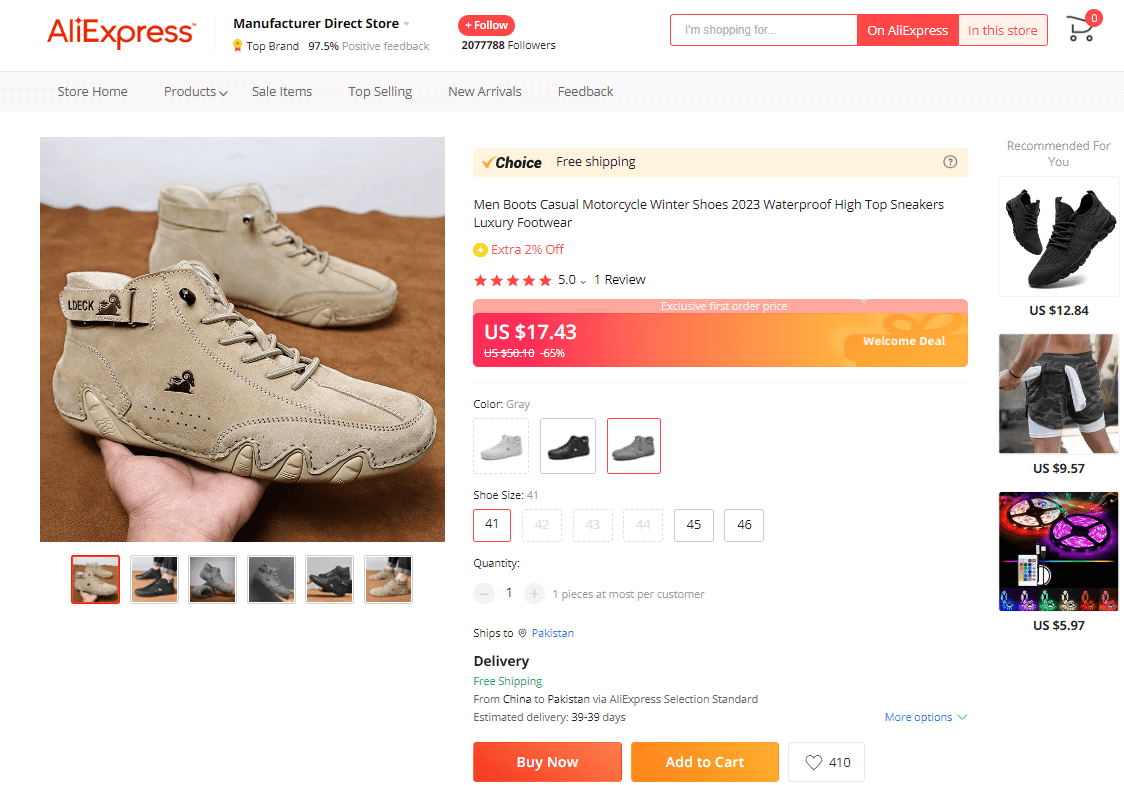 12) Facial Cleanser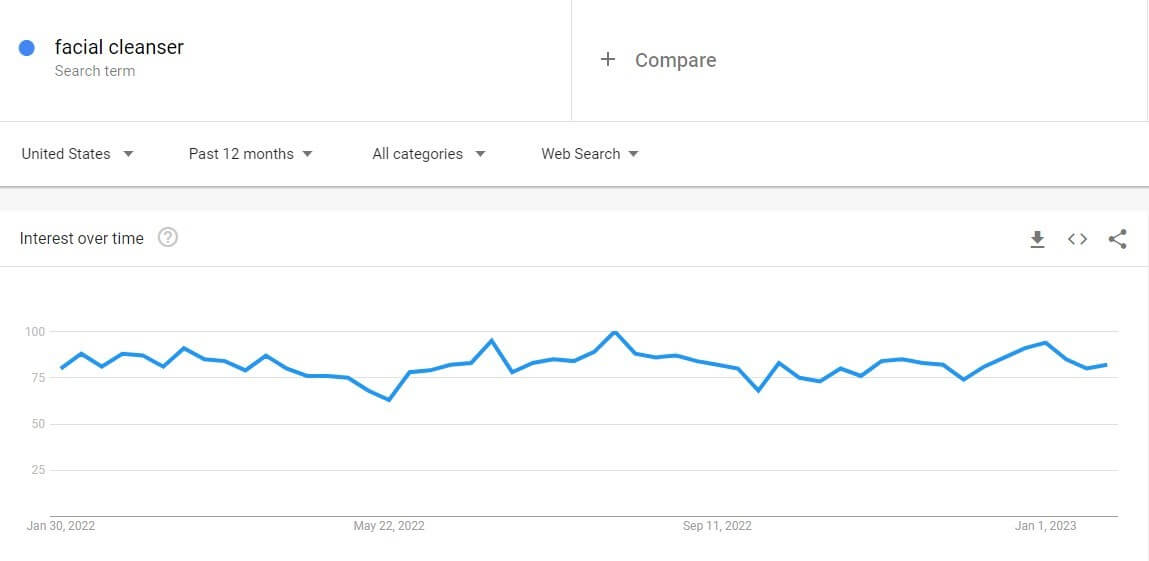 Looking to launch a skincare brand? Have an eye out for facial cleansers.
Self-care products seldom face a downtrend and the market for facial cleansing products specifically is huge.
Finding a white label manufacturer that uses quality ingredients in facial cleansers can be a bit challenging though.
The Benefits of White Label Dropshipping
What makes white label dropshipping better than traditional dropshipping? Let's go over some of its key benefits.
Lower Overhead Costs
Your overhead costs are lower because the manufacturer handles production and you're only responsible for marketing.
Although this is the case for dropshipping in general as well, white label products are marketed differently.
Since there's already a demand for the product in the market, your overhead costs will be relatively less.
Quicker Time to Market
When you're using your dropshipping store for white labeling, you'll spend less time making your product known to your customers.
The product is generic and already well-known in the market. At best, you're looking at the costs of making your brand familiar to your target audience.
Compared to starting from scratch and keeping products general, you're spending significantly less time marketing yourself.
Access to More Products
In dropshipping, you're not bound to stick to a single product or niche.
Since you're not holding any inventory, you can either list a product on your store or replace it with another product.
Top this off with white labeling, and your chances of success increase even further.
This is a benefit you get from combining the dropshipping and white labeling business models.
Helps Build a Brand
One of the biggest drawbacks of dropshipping is going out there in the ocean of competition and making a name for yourself.
Although establishing a brand isn't a requirement for staying in business, it surely helps you build trust and loyalty within your customer base.
White labeling gives you an additional boost to kickstart your brand by giving you well-known and demanded products, ready to be sold under your label in the market.
This eases entry for beginners to a great extent since their only concern now is to sustain their business.
Better than General Dropshipping
Both general and white label dropshipping have their pros and cons, but keeping up with the competition in dropshipping is a major challenge.
This is because your supplier will be dealing with other dropshippers too.
By giving unique branding to your product instead of doing general dropshipping, you're narrowing down your competition and increasing your prospects for success.
You also get more leverage in setting profit margins while white labeling products this way.
Diversity in Suppliers
Fortunately, suppliers for white label products are readily available in the market.
They're easy to negotiate with and willing to label their products as yours.
These suppliers also manufacture in bulk and offer discounted rates.
On the contrary, good private label suppliers are hard to come across since there's a lot of customization expected from them.
Cheaper than Private Labeling
Private labeling is considered a better option if you're aiming to give your store a distinct identity as early as possible.
However, white labeling is more lucrative for small to medium-sized businesses with a tight budget.
Since you're only making minor tweaks in the product's labeling, the costs of white labeling are relatively low.
Private labeling, on the other hand, gives you the choice to alter the product's quality, build, and features.
Both are good ways of establishing a brand, but white labeling takes the win when it comes to price.
White Label vs Custom Products
While both white label and custom products are used to build brands without partaking in manufacturing, the key difference between them is the extent of customization offered by the manufacturer.
Custom products are sold under private labels, and the high extent of customization makes them a more expensive option.
On the other hand, white label products can only have custom packaging and branding. There won't be any major tweaks in the product itself.
Due to the unique nature of custom products, they face far less competition than white label products in the market.
This is because any other brand can work with the same manufacturer to sell the same white label product under a different brand name.
Usually, manufacturers of private label products do not deal with multiple resellers at once. This is to keep the product as unique as possible in the market.
Is White Labeling Profitable?
White labeling is ideal for beginner dropshippers and highly profitable long-term if you can sustain your business.
Not only does this greatly benefit the reseller, but the manufacturer as well. It allows you to buy products at wholesale prices and resell them at a markup, thereby increasing profit margins.
Most of the potential drawbacks that come with white labeling are from the supplier's side, which can be taken care of if you opt for quality suppliers.
You're also going for generic products, not wholly unique ones, and subjecting yourself to heated competition. This can be considered a drawback if you're comparing white labeling with private labeling.
Other than that, the only challenge is marketing your product and making regular sales, which you'll face in general dropshipping too.
So, to summarize, white labeling is definitely profitable as it helps diversify your offerings and reach a wider target audience without worrying about manufacturing costs.
It's definitely worth a shot if you're trying to grow your dropshipping business.
How to Find Reliable White Label Product Suppliers?
Finding white label product suppliers should not be a major obstacle.
It's not that different from finding suppliers for general dropshipping.
The hard parts are negotiating, overcoming the language barrier, and sorting out the shipping process.
There are also other factors to look out for during your supplier hunt. We've listed the top most important ones below:
Experienced and Trustworthy
Finding a supplier with at least a couple of years of experience and a reputation in the business should be your top priority.
While this goes for general dropshipping too, it is essential that your supplier has expertise in the white label product you're looking for.
Moreover, scrutinizing the product by inspecting what they advertise and what they deliver is important too.
Always order samples and compare them with the product details, images, and descriptions before reaching out for a deal.
If that feels like too big of a hassle, then you can also get the help of a third-party service to resolve quality issues for you.
Open to Negotiations
Generally, white label product suppliers are open to negotiations. Since they manufacture in bulk, offering discounts is not something they back away from.
Use this to your advantage by asking for a competitive price. You should also get quotes from other suppliers before finalizing the deal.
Note that you don't get much of an upper hand on customization in white label products, so you compensate for this drawback in the pricing factor.
Reputation and Vouches
Nowadays, it's easy to determine whether a supplier is trustworthy.
Reddit forums and online reviews are a great way to cross-check a supplier's reputation in the market.
If you're choosing a supplier from a site like AliExpress or another marketplace, then you can also check customer reviews.
High-Quality Products
No matter what model you use in dropshipping, the quality of your products will have a major impact on your business.
It is important to ensure your supplier will not tarnish your brand's image by offering low-quality products.
The entire point of white labeling is to build a brand, so the stakes are high.
Your brand will fail if the product quality doesn't meet the standard.
Clear Communication
Clear communication is essential before you start working with any supplier.
Due to language barriers, sometimes their definition of white labeling may be vague. Ask them what they mean by the term.
You don't want your customers receiving products with your brand's name and a shipping address written in Chinese on them.
Establish a clear idea of what you expect from them and confirm if you're both on the same page before finalizing a deal.
FAQs about White Labeling
Is It Legal to White Label Products?
White labeling is legal as long as you make an official contract with a white label product supplier and both parties consent to the partnership.
White labeling can become illegal if consent is taken out of the frame and the manufacturer disapproves of reselling their product.
Is White Labeling Ethical?
From a consumer's perspective, white labeling may seem unethical since you're being deceived into buying a normal product with a brand's name on it.
However, this argument seems invalid because this is simply what branding means, charging more for a recognized name in the market.
White labeling counts as ethical as long as the product quality is not being compromised and the customer is getting what they are promised.
How to White Label Products?
You can white label products by contacting a white label product manufacturer and requesting them to label products under your brand's name.
Once they approve of this offer, you can list the products on your dropshipping website and fulfill orders.
Is Selling White Label Products on Amazon Profitable?
Selling white label products on Amazon can be highly profitable if you're good with marketing.
Branded products are valued at Amazon, so signing up on the platform and building a brand there can take your dropshipping business to the next level.
How to Price White Label Products?
White label products should always be priced moderately with a profit margin that is neither too high nor too low.
Since your brand is new in the market, you'll initially have to sacrifice your profits before securing customers for yourself.
Once your brand garners some reputation, you can slightly increase your profit margin as long as your competitors are not giving a lower price.
Final Thoughts
With rising competition in every niche, building a recognizable brand from scratch can be a monumental challenge.
However, using white label products can make the journey far easier.
This article discussed what white label products are, their practical examples, benefits, and ideas.
Now that you know a thing or two about white label products, why not move to the next step and start white labeling?
At Niche Dropshipping, we offer both white label and private label services.
All you have to do is contact us and confirm the packaging you want.
Our agents will ensure your customers get a one-of-a-kind unboxing experience!