It's still going to be a long while before the summer season hits, but it doesn't hurt to come prepared.
Knowing what products to sell is crucial for success which is why we're here to get you started on those preparations. For the past summers, the trends show certain products that people never get tired of buying once the sun is out.
In this article, we'll list down each one of those dropshipping products along with new ones you should consider for the warm weather.
If you want to know what summer items to sell and answers to frequently asked questions, definitely read on.
Let's get right to it.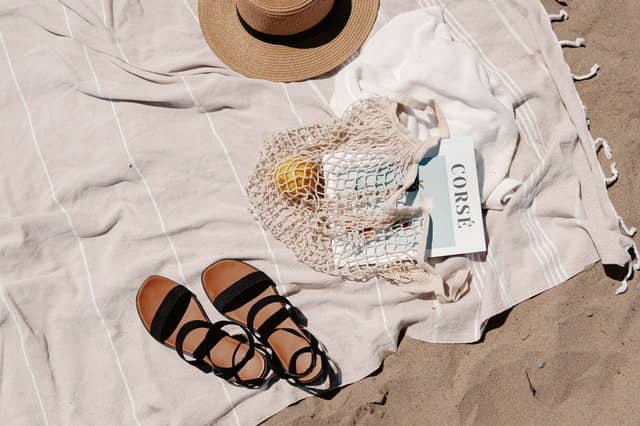 Top 17 Best Summer Items to Sell
When you say summer, a lot of products come to mind. This time of the year affects a lot of sub-niches under its belt, making it quite the profitable season for dropshippers.
There isn't a single sub-niche that represents summer so you're not really too limited. You'll definitely notice it once we go through the list of items below.
Without further ado, here are the top 17 items worth adding to your online store:
Swimwear
If there's one thing that's never off the racks, it's swimwear. Everybody needs to have a swimsuit ready for the water which is why this is at the top of the list.
Each year, new trends emerge and people want a whole new set of swimsuits for their trips to the beach—or the pool.
Different designs are popular each summer, so better look around find out what bikinis and trunks sell best.
Don't forget to include all body shapes and ages. Swimsuits aren't just for the ladies, you know.
It's up to you to customize your store, although it would help your customers if you can put hot items right where they immediately see them. Adding filters will be key for a user-friendly store that will entice customers to buy more.
Beach Towels
Beach towels only hit the market a few summers ago, but it's been a summer staple ever since. When it first became popular, sales skyrocketed.
These beach towels are the perfect final touch to any Instagram post. They signify that it's really the summer season with their playful designs and fun shapes.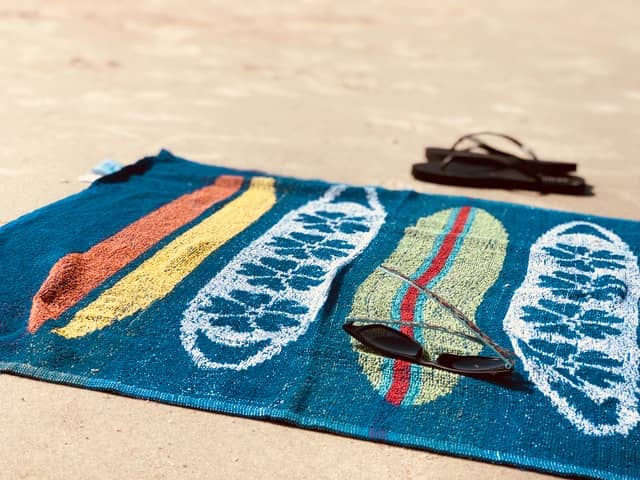 Cute beach towels come in the shape of watermelons and pizzas. Although they're not the ones you use to dry off, they will still be a top item for impulse buyers and those who just want to get the best beach photo.
Since these aren't a necessity, advertising them as a cute photo addition will help it sell like hotcakes. The target market for these is often women, so make sure you know where the ladies are at.
Ice Cream Makers
The summer isn't just about fun and games. There are also days where the sun's just too hot to bear. For that, people crave ice cream.
Some just even want to make their own ice cream at home! Hence, the popularity of ice cream makers. It's a fun activity to bond with kids, and a great way to eat ice cream that tastes way less processed.
On top of that, you get to decide what kind of flavor and toppings come with your cold serve.
Lots of companies sell ice cream makers. Finding the right supplier for ice cream makers may take some time, so don't rush doing it. Be sure to also find one that's nearest to your target market to avoid long lead times and grouchy customers.
Insulated Water Bottles
Let's get this straight. Insulated water bottles are top-selling products all year round. These items don't just sell out in the summer.
In fact, they're popular in all seasons because they're designed to hold both hot and cold beverages.
Understanding that the sun can be too harsh, however, makes them a great item to have in the summer. Who doesn't want ice-cold beverages when they're lying on the sand, right?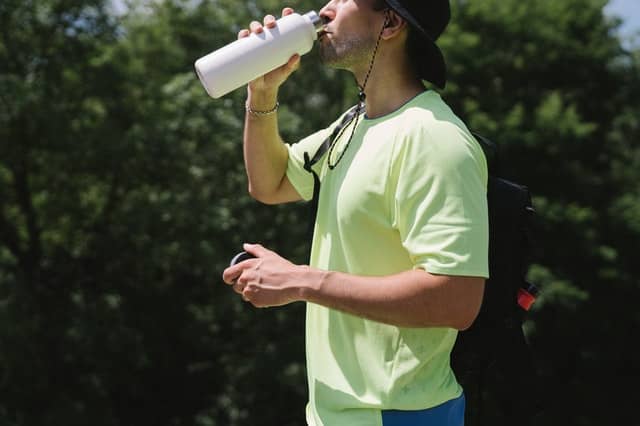 Even though there are popular brands, you won't regret adding insulated water bottles that do the trick. Find ones that come in popular colors like white, turquoise, yellow, or 2023's color—Viva Magenta.
Check the quality of the products and assure that they live up to their claims—especially when it comes to the number of hours they stay hot or cold.
Inflatable Items
Pool parties are some of the common events you'll be invited to during this sunny season. It doesn't matter whether you like swimming in pools or just lounging around them.
A common item you'll probably see during these parties is inflatable items. You're already familiar with unicorn floaties, right? That and a couple of others will be what's floating in your friend's pool, for sure.
But apart from being decorative pieces, some inflatable items are also go-to products for kids. These items are designed to help its user stay afloat, given that they fit properly.
Perfect for the pool and the beach, you can easily watch inflatable items sell out fast if you know how to market them right. That also comes with adding the right items to your store.
Again, since these might be used for kids, ensure that they're safe to use and that its users won't have problems inflating and deflating them.
Beach Toys for Kids
We haven't left the children section just yet.
As a kid, you might have a faint memory of shoveling sand into buckets and making sandcastles. This is still a fun activity for kids around the world.
It's one of the simple ways to design and create structures that suit your imagination.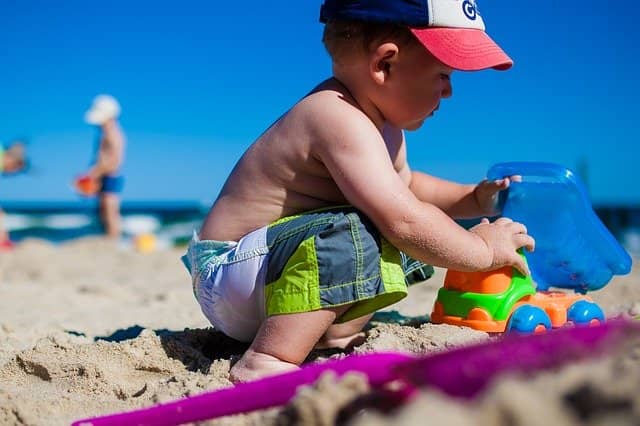 And because it's still such a fun activity to do, it's a top item for the summer season. Plastic shovels, buckets, and other useful tools come in colorful sets that deserve a spot in your online store.
Don't forget to add a bag that fits all of these tools, too.
For some, you can even consider looking for and adding very specific designs that cater to a certain target market. Regardless, just make sure you know how to target your customers.
Waterproof Bags
Waterproof bags are the top items in the summer for a reason. Sure, it's not a necessary item if you won't just lie down and have a tan. But there are plenty of customers who seek adventure.
These people ride on boats and jet skis to have fun in the middle of the ocean. Most of the time, they bring valuable items that easily break when splashed with water.
Hence, the use of waterproof bags.
These bags come in all shapes and colors. Some even have anti-theft features making them quite multi-purpose.
One consideration for this item though is that the price point definitely varies, depending on your supplier. Some can be affordable, while those with more distinct features get a bit pricey.
With that, it all boils down to the people you want to target.
Portable Hammocks
For those lucky to lounge on beaches with trees and coconuts, portable hammocks sound like a great idea.
After all, nothing beats the slow sway of a hammock under the shade, right?
These hammocks are commonly made with waterproof and hard-wearing materials. It's also good to note that they're also great for hiking and other outdoor activities.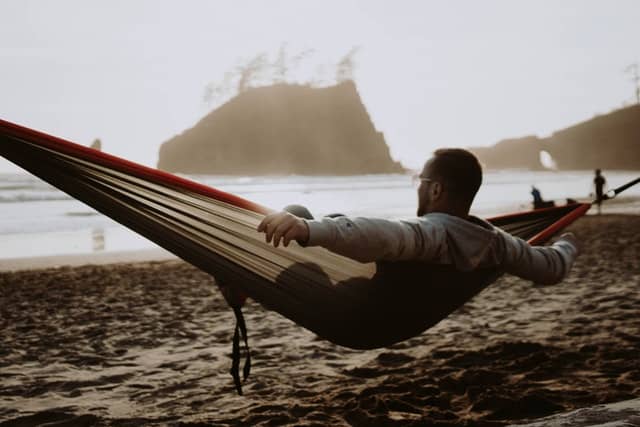 So if you're thinking of removing this once the summer season is out, think again.
Don't worry though if target customers who live in areas with not many trees and coconuts. You can just add hammocks that come with their own stands.
Since these items are designed to be user-friendly and easy to dismantle, you won't have a problem with shipping. They're not entirely delicate, but it would be a great choice to look for suppliers close to your target region.
That way, the lead time won't be long and the shipping prices won't be too expensive.
Eco-Friendly Sunscreen
Sunscreen is one of the most important items to bring to the beach. However, it's more important to choose one that's eco-friendly—in this case, reef-friendly.
Sunscreen ideally coats your skin and protects you from sunburn and other risks. But once you hit the water, a part of it washes away and gets left behind.
Studies have shown that several brands of sunscreen contain harmful chemicals. These chemicals cause coral bleaching and disrupt coral reproduction, putting our sea animals at risk.
If you have to add sunscreen, consider adding ones that are reef-friendly.
Not only are you doing our environment and sea animals a favor, but you're also attracting customers who are looking for green alternatives for their upcoming trips.
One catch to this product though is you need to assure your customers that they're really eco-friendly. Check the ingredients and verify with your supplier, that way you won't have complaints coming your way.
Bluetooth Speakers
While the beach waves may sound soothing for the soul, they might not be enough for some beachgoers. Certain groups of people like listening to their favorite tunes while under the sun.
This is why Bluetooth speakers are also a top item for this hot season.
With no outlets around, Bluetooth speakers are just the convenient option to listen to music anywhere, anytime. Another great thing about this item is that it's useful all year long.
Look for suppliers that offer speakers with high-quality sound and long-lasting batteries. You won't go wrong with adding different sizes of speakers to your store.
Since these are technically electronic items, ensure that your chosen logistics services take extra care with items.
As for the price range, definitely go for items that are within the budget of your target customers.
Beach Umbrellas
To make it possible to sit under the sun for hours on end, people buy their own beach umbrellas. Sunscreen isn't enough to protect you from the dangers of sun exposure, and people know it.
However, a common struggle that beachgoers have with this classic item is that they just never seem to stand tall. One swoosh of sea breeze can topple over an umbrella, no matter how long you've spent digging, twisting, and turning it on the sand.
So, it's quite important to find and sell an umbrella that can withstand strong winds when it needs to.
Look for beach umbrellas that have sand anchors to help them stand. It's also crucial to look for ones that have adjustable poles for different heights.
If you can, customers also look for umbrellas that are titled a certain way for best sun coverage.
With all these features, you will most likely end up with a bit pricey umbrella. Don't worry, if it's durable and does everything it says it can, it will sell like crazy.
Sunhats
As fashionable as they may look, these also provide cover from the heat. They work great as a form of sun protection because it covers not just the face, but the neck and ears too.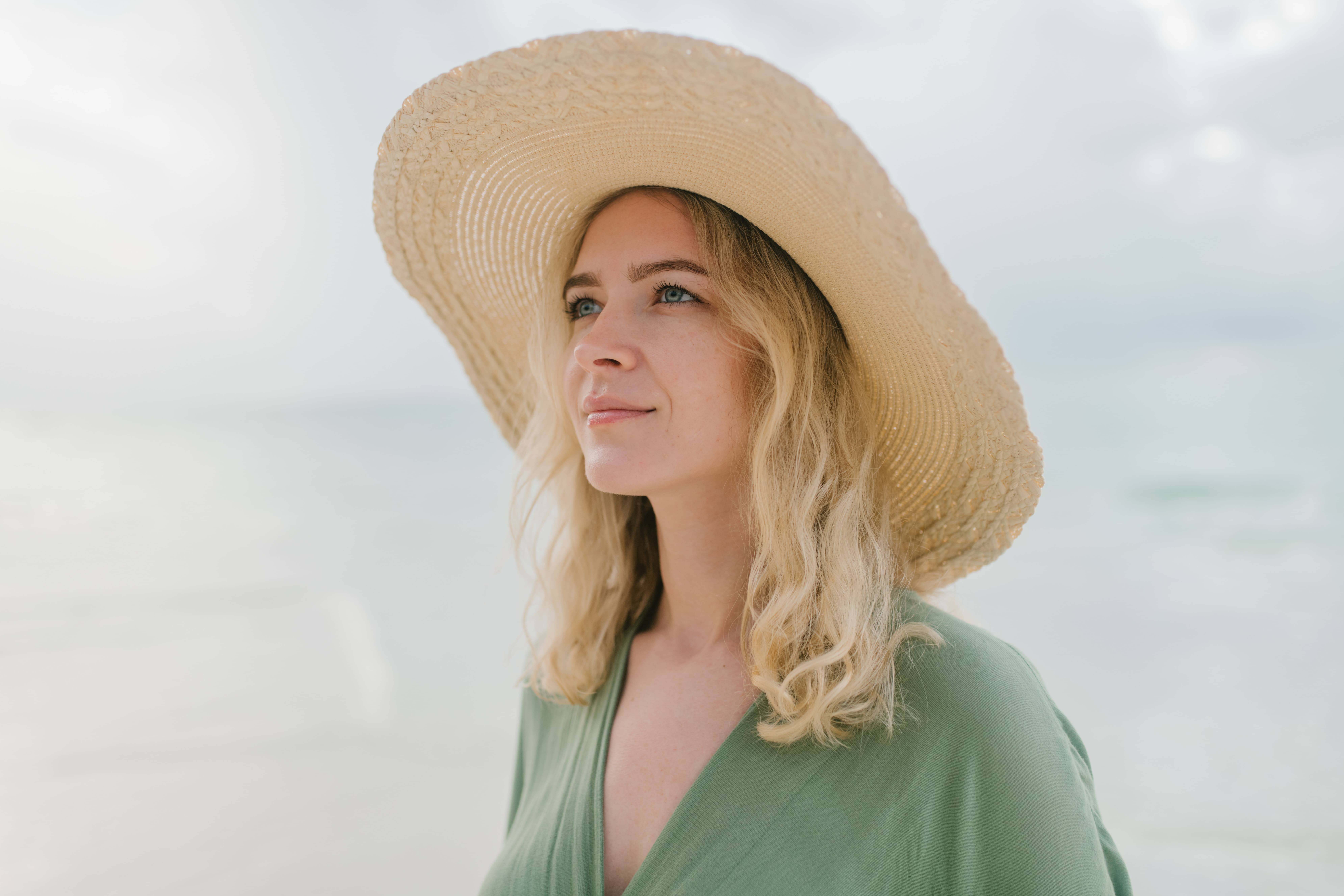 A common material for sunhats is straw. It's a great breathable material that's trendy no matter the decade.
Usually, sunhats are brown but recent trends have explored colors like black and cream for a more stylish look.
When selling straw hats, don't hesitate to add ones with a drawstring. These may look spectacular for summer photos, but they're useful during the rainy seasons and hiking trips, too.
As for its price point, these are fairly affordable. It really boils down to the material and the kind of price range your customers are comfortable with.
Portable Fans
Speaking of the sea breeze, some days on the beach make you feel like you're in a desert.
There are just too many people for the breeze to flow through, and there are just not enough cold beverages to cool down the body.
So, to fight the urge to pack their things and go home, people buy and bring portable fans. These fans are rechargeable and easy to pack, too.
Features like cooling options and rotating heads are just some top-selling points that customers look for. It doesn't matter if you're cooling down a group of five or a party of one, these fans will always do the trick.
A variety of portable fans are sold in the market. The most common fans are handheld fans, neck fans, and standing fans. Knowing which to add depends on your target market.
Beach Chairs
A beach chair can easily make any trip more comfortable. It's the best option for those who don't necessarily like lying down for long periods of time.
It's even a useful item for parents who need to watch their kids as they have fun in the water.
For the past few years, these chairs have been innovated to become portable, lightweight, and multi-purpose. Some beach chairs have their own umbrella or shade from the sun.
Most of these items are made from stainless steel materials, too. If you like to store your drinks nearby, some of these come with drink holders as well.
What sets beach chairs apart from each other are the materials used for the seat. Some are waterproof while some are designed with a mesh back cover for ventilation.
When adding this summer item to your store, make sure you're adding a durable yet lightweight product.
Mesh Beach Shoes
As much as we like our beaches sandy and coral-free, that's not always the case for a number of shores all across the globe. These corals are sharp and may cause a few scratches here and there.
So, what's the best item to combat this issue? Mesh beach shoes.
These shoes are designed to be quick-drying and durable against sharp corals. The heels are also shock absorbent and provide a considerable amount of cushioning against the rocky shore.
After the summer season, mesh beach shoes can also be good hiking shoes, if you choose to add the right one.
Great for bracing the jungles and swimming in the summer, these shoes should be a part of your online store.
The price point may vary and the differences are significant. But if you choose durable and multi-purpose ones, you can guarantee that they're going to be a top-selling item in no time.
Flip-flops
Flip-flops are still very much trendy items, and they'll continue to be a staple as long as people like lightweight and useful products.
It may be perfect for the summer, but people also like it as casual footwear on several other occasions.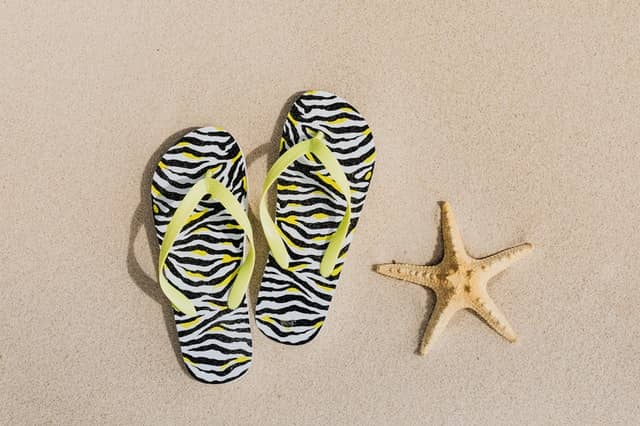 Today, many manufacturers have stepped away from the typical design and added heels for those who want a bit more comfort when walking. Some have even unique designs like Ipanema.
Since flip-flops are hot items for all generations, consider adding a wide range of colors and sizes. Don't be afraid to explore a bunch of unique designs, too.
Given that they're affordable, you won't have trouble dictating your profit margin. Just make sure the items are durable and fitting for your target customers.
Summer Tops
Less is more during the summertime which is why you must choose clothes that do the trick.
Summer tops are a wonderful addition to any clothing dropshipping store because customers just love to buy them—whether planned or not.
Crop tops, puff sleeves, off-shoulders, and crochets are some designs that are staples in wardrobes. Consider adding items that come in trendy colors, like white or Very Peri.
For the men's department, going for classic tees and shirts should be a wise move, too.
These tops have to be high-quality and reasonably priced. You can price them a bit higher, only if you're targeting that type of market.
Considering they're lightweight, you won't have a problem with shipping. Although, choose suppliers near your target regions to bring down costs and lead time.
FAQs on Hot Summer Products
How to Make Money This Summer?
There are plenty of money-making activities that you can do to add zeroes to your bank account. From starting your own business to applying for a lucrative part-time job, the possibilities are endless.
However, starting your own dropshipping business and selling summer items should be a top consideration.
People are now inclined to purchase products online and having an online store will surely attract money your way. It's still weeks away from summer, so it would be a wise move to start now.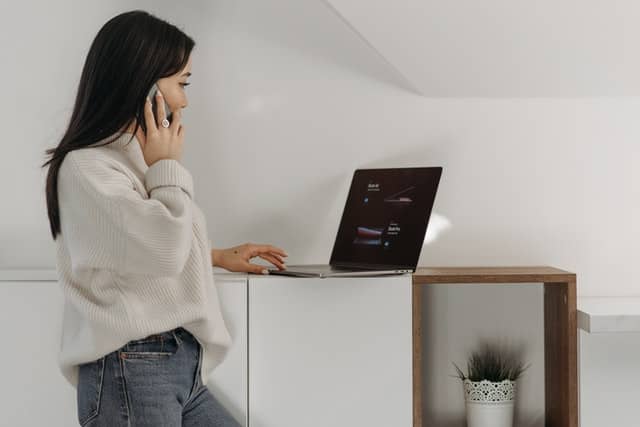 Do your research, build your store, and look for items to add. The list above should give you an idea of what to sell.
When to Start Selling Summer Items?
Ideally, you should start selling summer items during the Spring season. People like to be prepared when it comes to their summer outfits and trips, so they tend to buy products weeks before.
Although, it's quite noticeable that some stores never really pull out their summer products. It's always accessible all year round.
One reason for this is that their customers aren't always swimming in the summer. Sometimes, these customers fly out to tropical countries or even brace the cold waters during fall.
If you're just looking to ride the tide, better prep your store in Spring and expect an influx of orders right before and during the summer season.
Key Takeaways
Preparation is key when talking about the summer season. With online shopping gaining popularity, you wouldn't want to miss out on adding hot summer products to your store.
The list of summer products above is just some of the items that customers frequently purchase online. Doing your research and looking for other lucrative products are two additional ways to gain money this summer.
If all this seems puzzling, don't hesitate to ask experts for help. You may contact us if you want high-quality summer items to sell.