Luxury brands have long-established their prestige and price point in the market.
The numbers even justify how this specific type of product has thrived for decades now. The global market for luxury goods amounts to 355 billion USD in 2023. 
So, it's not hard to see why so many are looking to dropship luxury items. However, one particular challenge that hinders dropshippers from adding luxury brands is the uncertainty of where to find legitimate suppliers.
In this article, we'll list down the top luxury dropshipping suppliers with credible backgrounds and reasonable prices. We'll also answer questions you might have with dropshipping branded products.
Read through this entire article to know how you can get started and where to source legitimate products.
Let's jump straight into it.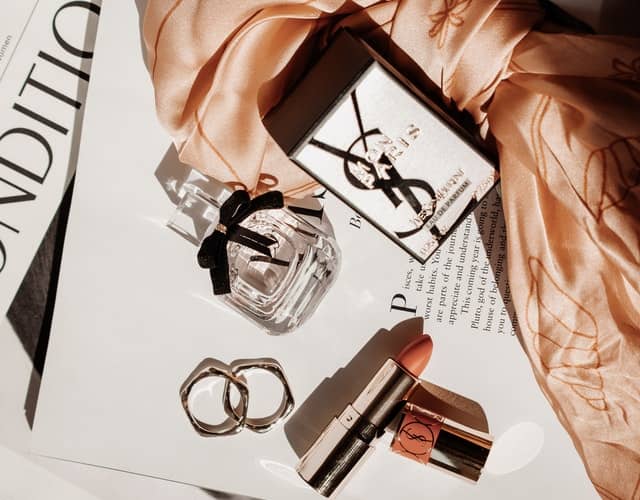 Top 11 Luxury Dropshipping Suppliers
Finding the right suppliers is one of the most important aspects of luxury dropshipping. You can't expect to gain a loyal customer base if you don't sell top-quality and authentic products.
Hence, we've compiled a list of suppliers you can browse through. These suppliers each have their pros and cons, so ultimately, it's up to you to decide which one's the best.
Read through the list and see your current options.
BrandsGateway
The first on our list is BrandsGateway. It's one of the leading marketplaces for luxurious brands which include names like Pierre Cardin, Marc Jacobs, Daniel Wellington, and many more.
From clothing to accessories, you can find all sorts of luxury items here.
This company is a leading dropshipping and wholesale clothing supplier. The marketplace has more than 90,000 products, giving you more options than you can imagine.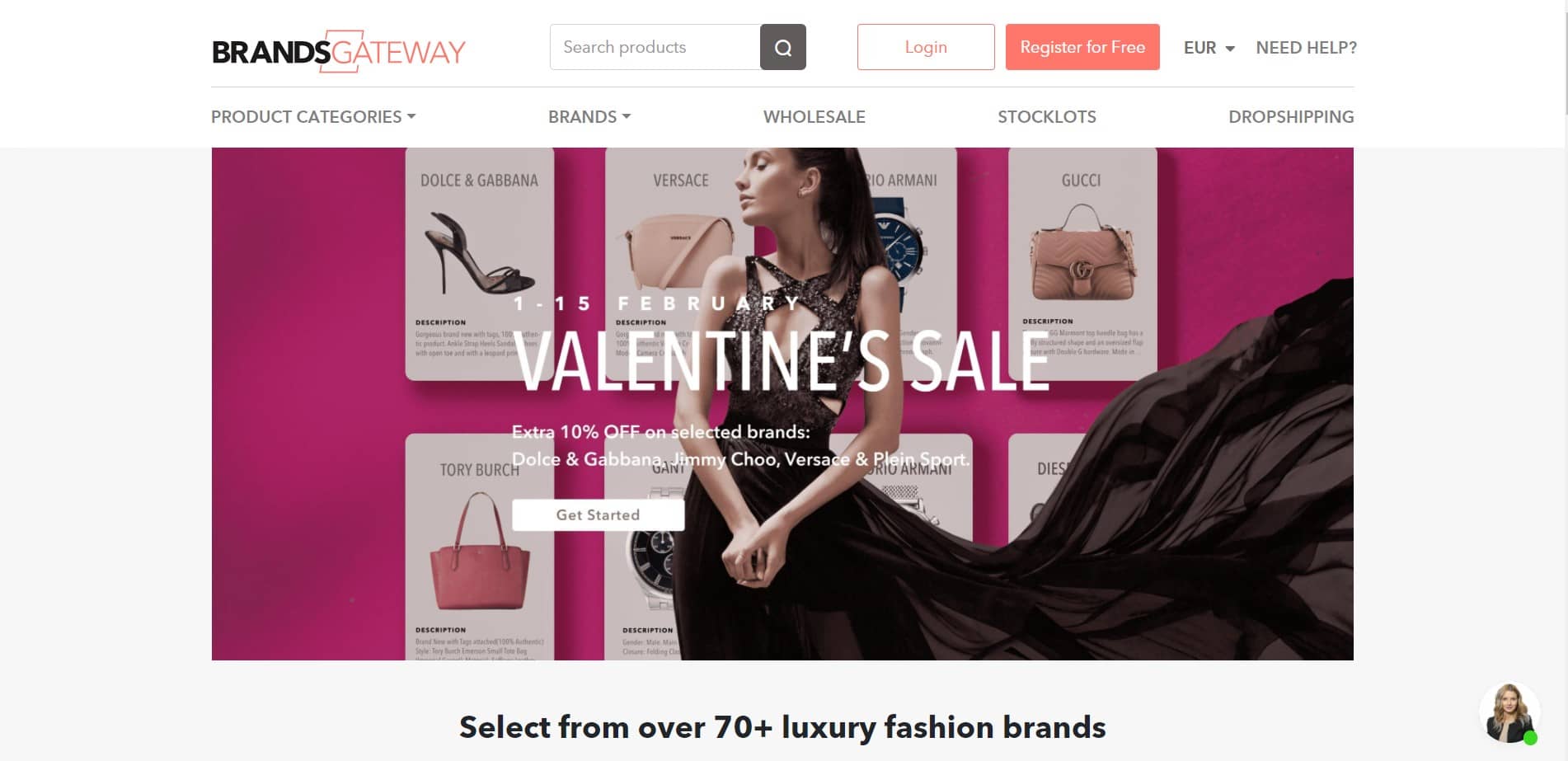 With BrandsGateway, you get to enjoy flat shipping rates and immediate dispatch of orders—within 24 hours. Most of the orders are also shipped out via FedEx.
Once you choose to source from this marketplace, you get professional photos and descriptions along with social media image templates, SEO guides, and ecommerce platform integrations.
When done right, BrandsGateway guarantees you can enjoy up to 250% earning on every order.
Paypal, credit cards, and bank transfers are accepted which makes it much easier for transactions to push through.
However, all these conveniences come with a cost. Their dropshipping packages start from €142 per month and can go up to €295 monthly for premium benefits.
Modalyst
Dropshipping isn't rocket science, but Modalyst has learned how to make it even easier. By partnering using API with AliExpress, Modalyst has created an automated dropshipping app.
Given that AliExpress already connects dropshippers to thousands of suppliers, anybody that uses Modalyst will also get access to millions of products.
Calvin Klein and Dolce & Gabbana are just two of the popular brands you can find here. If you even want to step out of the luxury niche, you can do so with independent suppliers.
Modalyst ships to over 80 countries across the globe.
On their website, the company vouched that dropshippers earn around 20% more by dropshipping with Modalyst.
Streamlined technical processes, inventory updates, and product data feed will be the key features you will enjoy when partnering with this company.
Through integration, collections can be synced to Shopify within minutes.
For those who are still trying out dropshipping, you can get started for free. Maximize the 25 product limit and work your way around the 5% transaction fee.
Once you get the hang of it, subscription plans start at $35 per month with a 250 product limit. Seasoned dropshippers can also move up to their Pro plans, starting at $90 per month with unlimited product access.
Uniqbe
For some people, luxury means gadgets and other electronic items. One popular supplier is Uniqbe.
Uniqbe is a wholesaler that offers a variety of gadgets like smartphones and tablets. Currently, it has more than 1,000 products to choose from.
Apple, Samsung, Huawei, and Asus are some of the top brand names you can find here.
Once you decide to get onboard as a partner of Uniqbe, you'll be given a series of consultations based on your business objective and target market.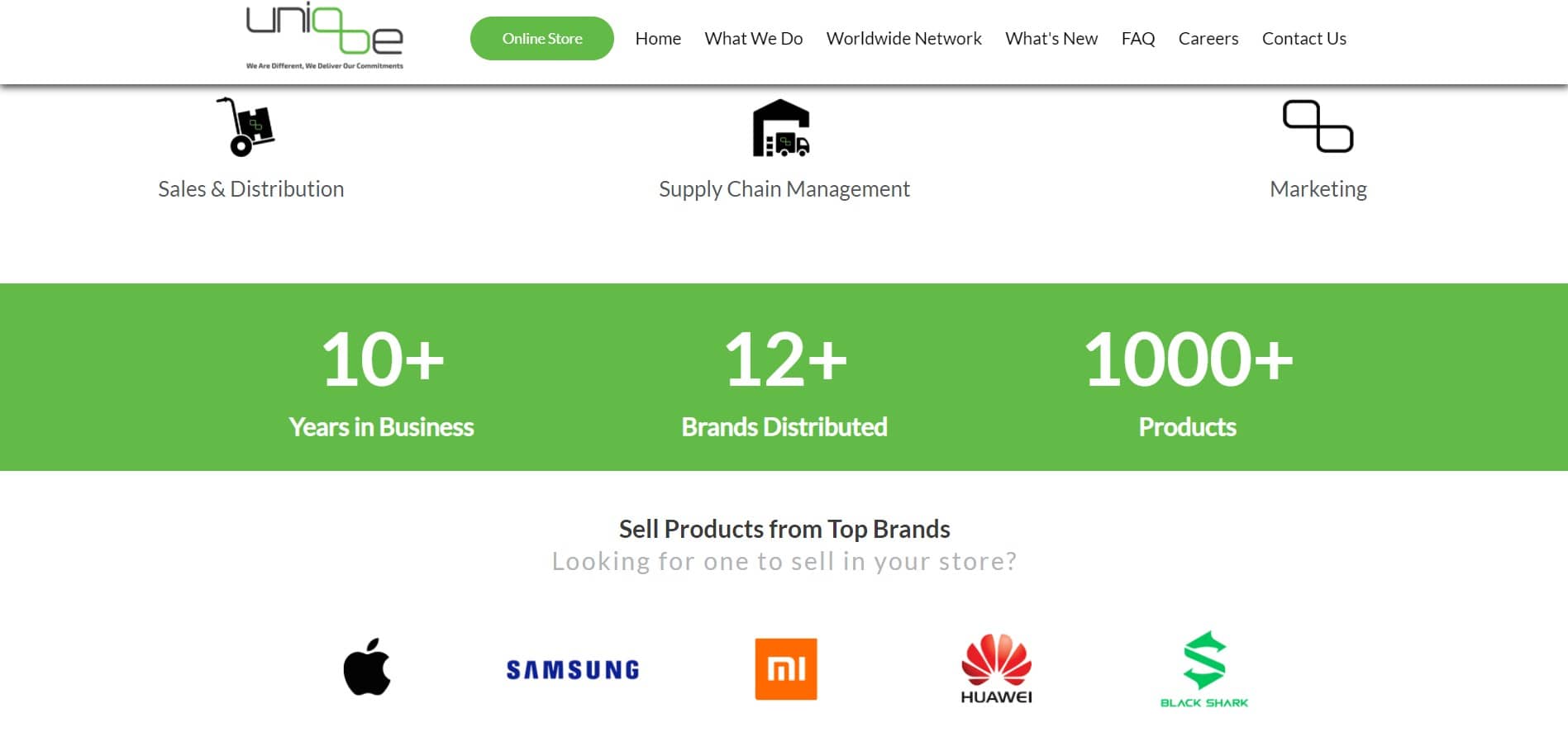 The company will also share insights and current trends of the industry to help you plan out your dropshipping business.
No need to worry if you don't have it all figured out. Uniqbe will help you design a plan to come up with the best possible outcomes for the business.
Lastly, you can trust that their products are authentic. Tagged as an authorized distributor by the likes of Xiaomi and Black Shark, all their products are new unless otherwise stated.
Additional benefits also include frequently updated catalogs, limited edition and customized products, and multi-platform fulfillment with competitive delivery times.
BrandsDistribution
With more than a decade of experience, BrandsDistribution has become a leading wholesale supplier for more than 120 Italian designer brands.
If you want to find the best fashion items, this supplier should be at the top of your list.
Coach, Armani, Fendi, Gucci, Fila, and Michael Kors should be brands you're already familiar with. All these, plus many more, can be found on this platform.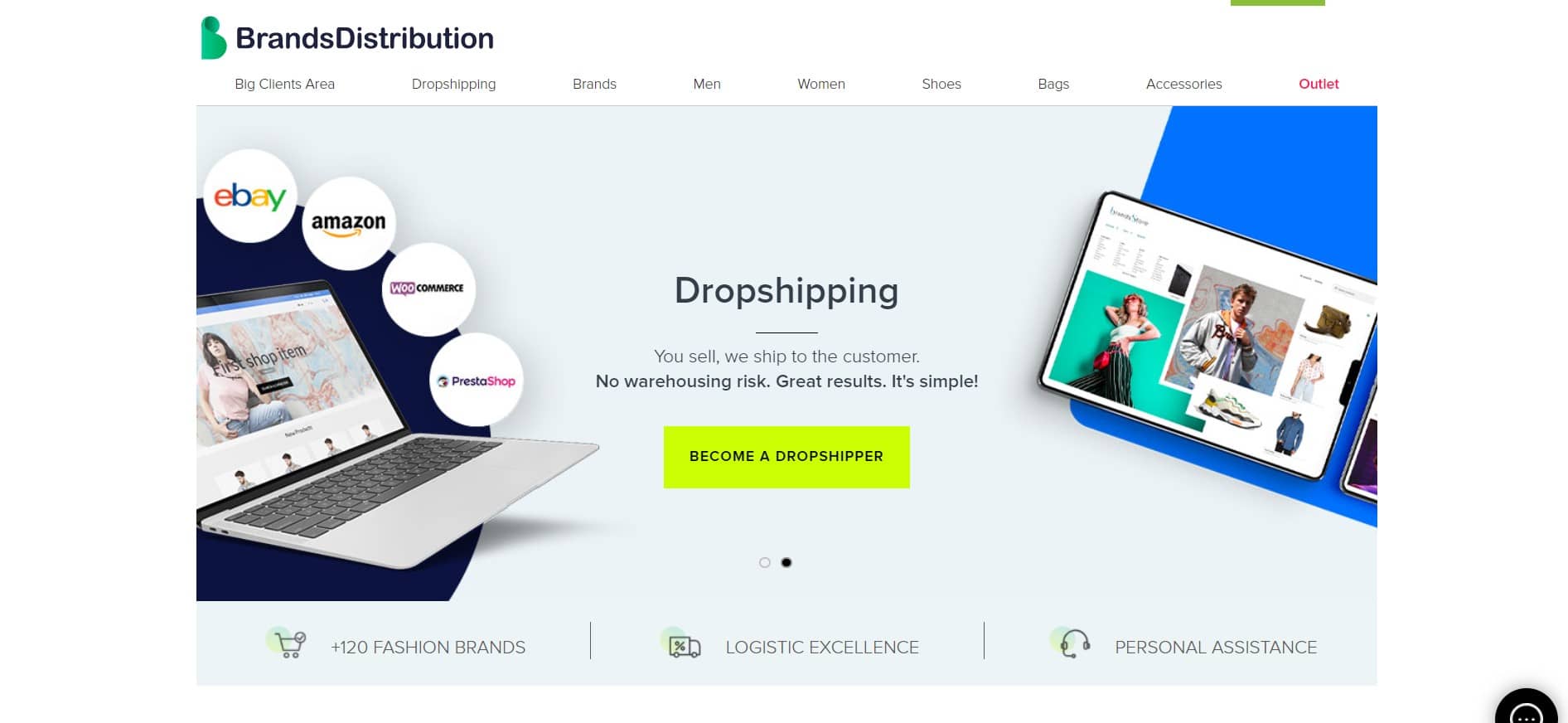 From 500,000 products in their catalog, surely you can add the right mix of products to your store.
It's also good to know that BrandsDistribution offers blind dropshipping which helps you increase the trust of customers in your brand.
You can ship to more than 170 countries and territories with DHL, FedEx, and Boxberry. These items are also expected to arrive within 2 to 10 days once shipped.
The only con about this website is that the shipping fees may be a steep price for others. But the convenience and the quality make the expense worth it.
The company offers four different subscription plans. 100 products start at €69 + VAT per month. The complete catalog starts at €99 + VAT per month.
MerchMixer
If you're still looking for another electronics luxury dropshipping supplier, MerchMixer might just be the right one for you.
MerchMixer is one of the leading electronics dropshipping suppliers in the United States. Logitech, Samsung, Dell, Beats, and HP are some of the brands you can add to your store.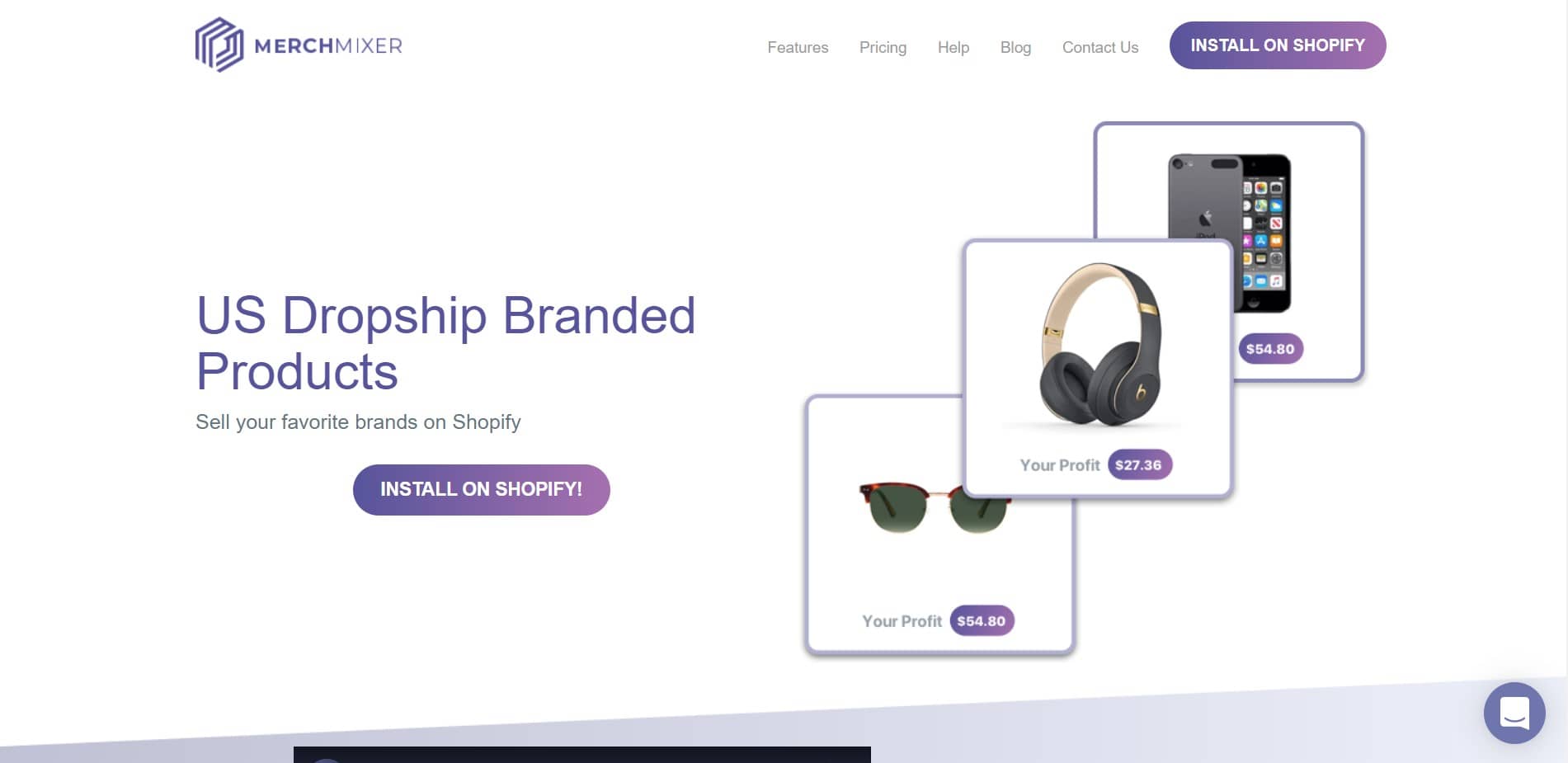 But that's not the only type of products they sell. You can also find kitchen equipment, fitness equipment, home office suppliers, clothing, and cleaning products on MerchMixer.
You can dropship premium products without having to worry whether you'll gain profit or not. The costs are competitive for all sorts of electronics, too.
One of the key features of MerchMixer is its Shopify app which is speedy and easy to use. The app helps you find the best products and quickly import them to your store, too.
If you need a boost of trust, you can use their well-written product descriptions and high-resolution product images.
You can register for free to see whether they live up to their offers or not. Your free account grants you lifetime access so that you can browse, import, and sell top US brands in no time.
Going for Pro, however, starts at $49 per month, where you get improved product costs and product selection.
Styliafoe
Styliafoe has always specialized in designer clothing and accessories. Many brands have trusted and partnered with this company since the 1990s.
So, it's no wonder how the company grew to have more than 150 premium brands in its catalog.
Currently, Styliafoe is established in Europe, with collections of bags, clothes, shoes from Arman, Dolce & Gabbana, Moschino, Calvin Klein, and many more.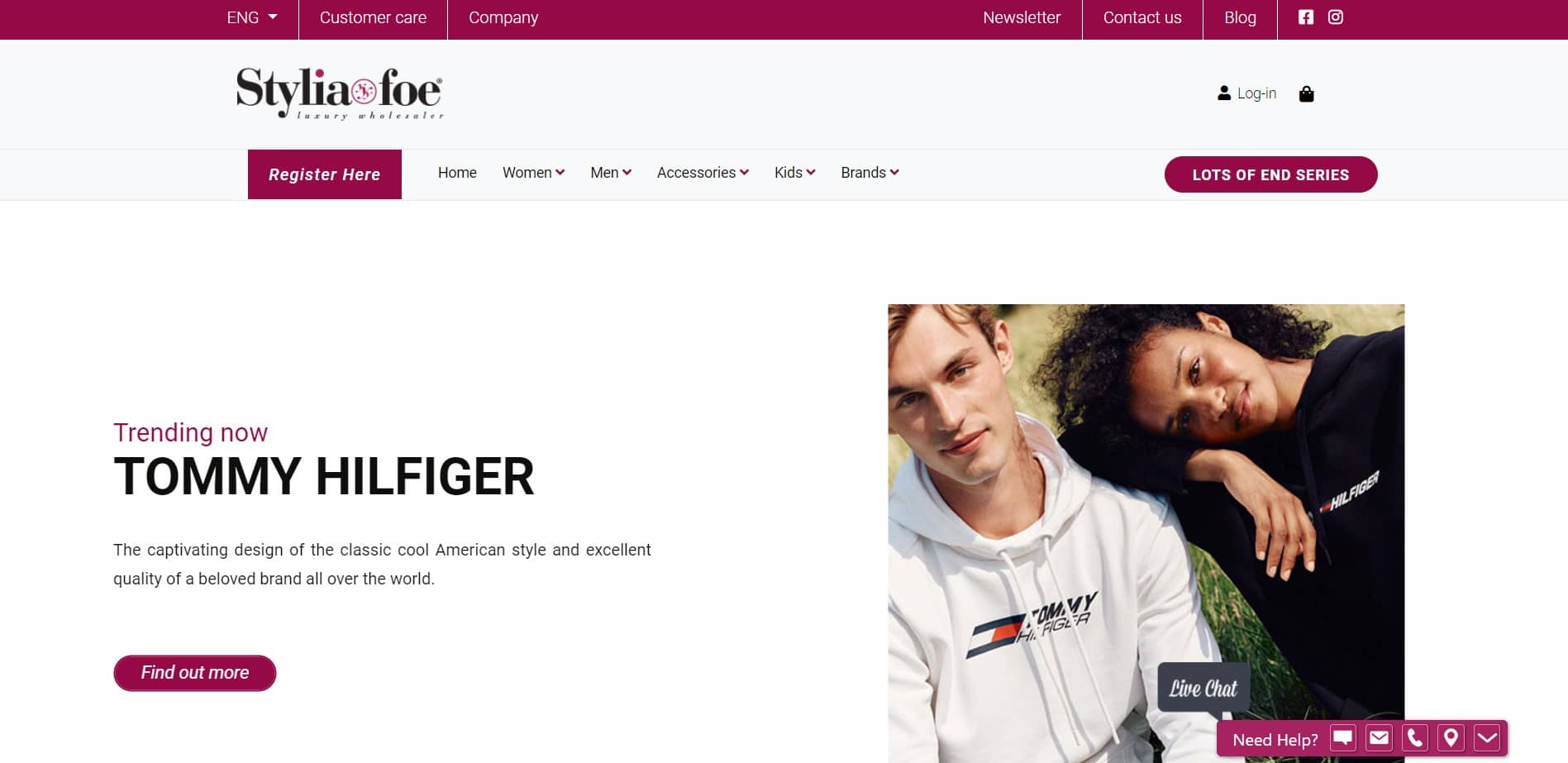 As a reliable dropshipper, the company ships globally through UPS and can be accessed in 12 different languages. Express delivery and shipment tracking can also be used to make sure orders get to their destination.
They also offer a buyer protection plan, in case your customers are still wary of their products.
You can register for free without worrying about maintenance and annual fees. Major credit cards and Paypal are accepted as modes of payment, too.
In case things go haywire, Styliafoe has a secure refund policy that's fair for all parties. So, if you're a dropshipper in Europe, this company is definitely a great choice for you.
Griffati
Another dropshipping supplier worth considering is Griffati. The brand has partnered with more than 300+ Italian fashion brands.
Because of their partnerships, they can offer great deals and discounts—up to 75% off on retail prices. On top of that, they also guarantee fast and monitored shipments.
Don't fret if you cater to customers outside Europe because the company has different warehouses that can ship to any part of the globe within 2 to 4 days.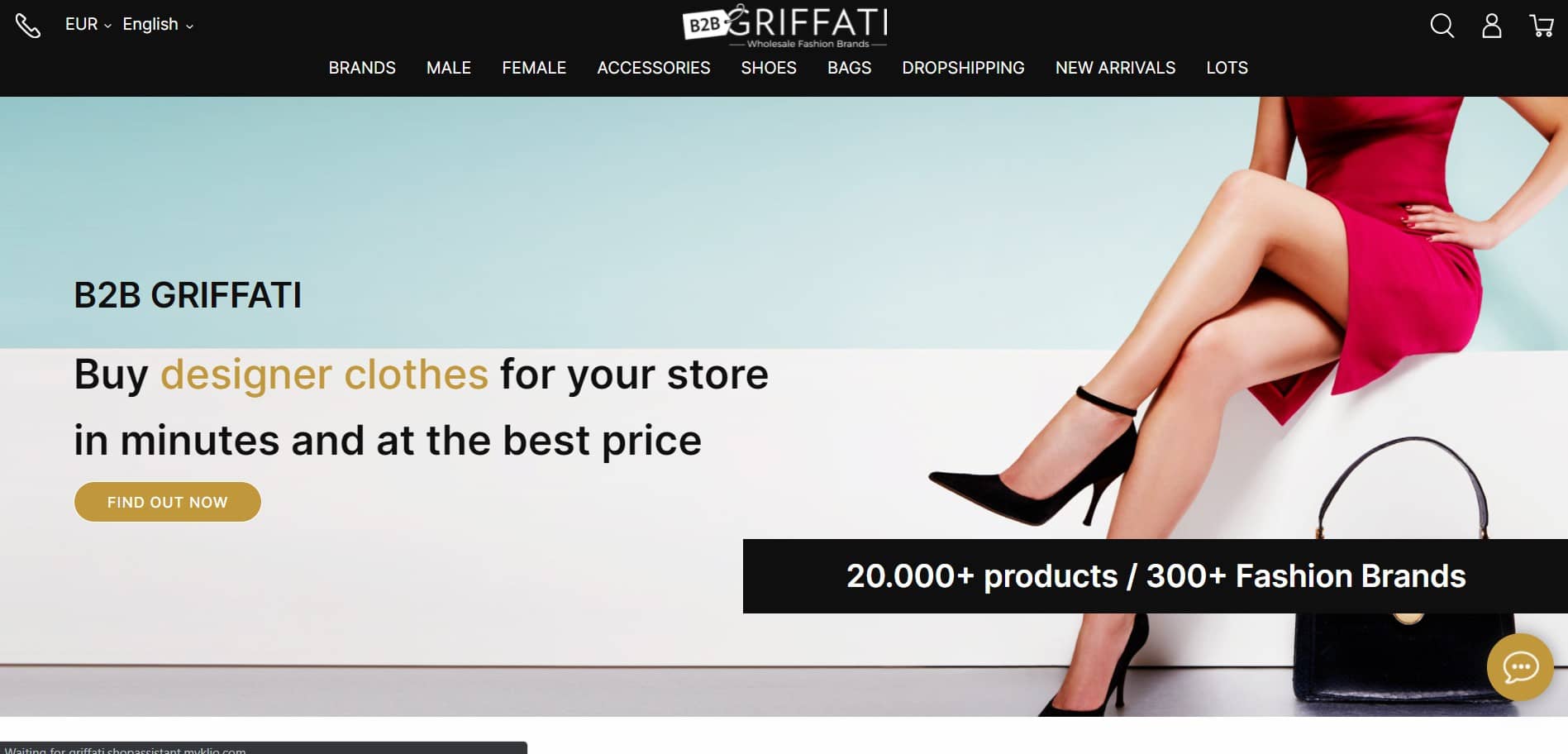 With their dropshipping service, you can easily import products into your catalog, especially for those with stores on Shopify and WooCommerce.
You won't pay warehouse costs and worry about minimum orders. Paypal, credit cards, and wire transfers are accepted.
The only thing you need to work with is the high shipping costs, given the quality of the products you're selling. Don't worry, you can take advantage of the margins given by Griffati to shoulder the cost.
Allegro
We've mentioned a couple of European companies, but this one's definitely something worth knowing more about.
Allegro is a Polish company and is the 10th largest ecommerce platform in the world, in terms of monthly visits. The website currently garners over 190 million visits per month.
If there's one thing, the company boasts that it's one of the top European companies to receive this much website traffic.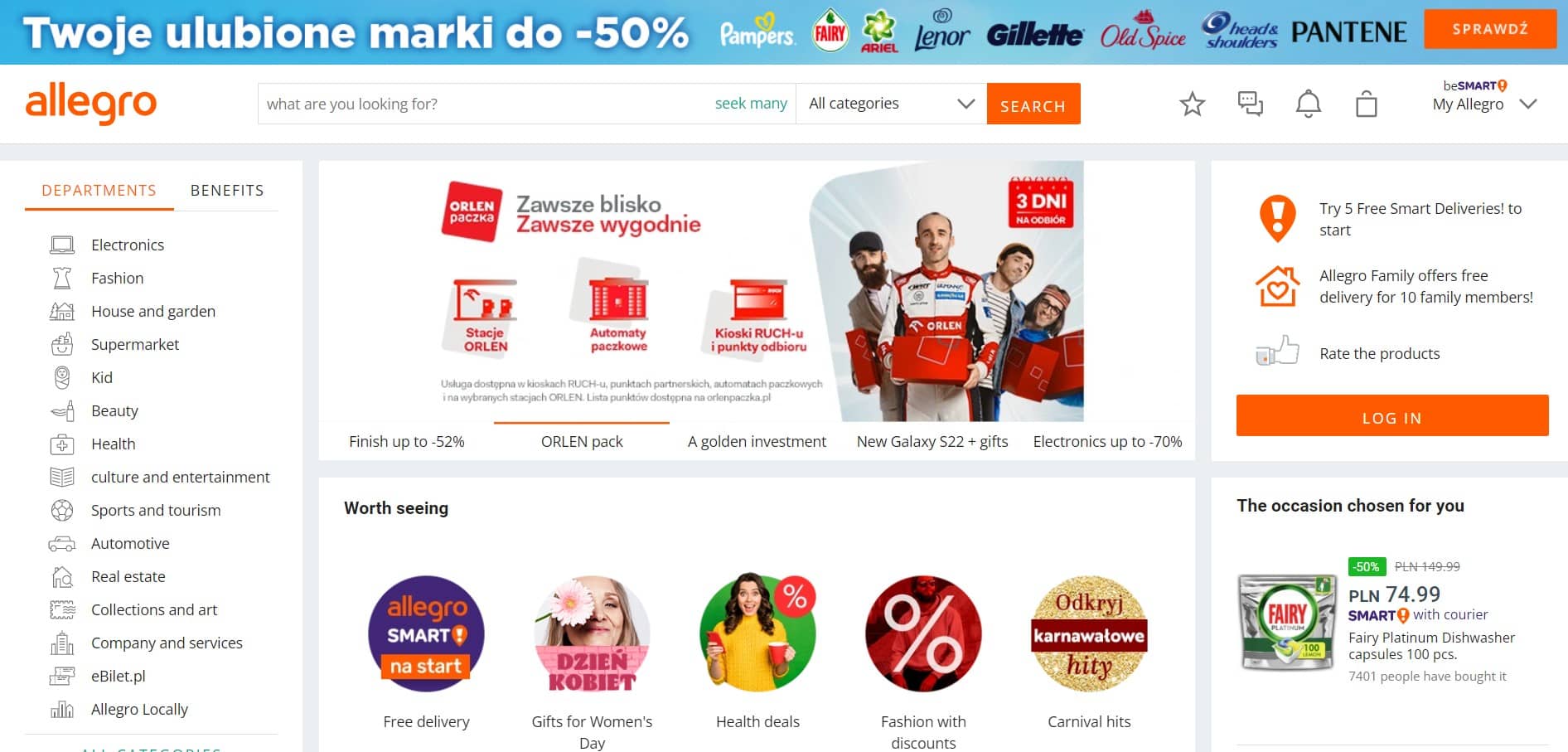 But the visits aren't what makes Allegro popular—it's their product catalog and product support.
Sellers on the platform are required to offer customer service in Polish, making it suitable for its target market which is around 16 million people.
It's a top choice for dropshipping because of its partners like Nivea, Marc Jabos, Eucerin, and Mr. Muscle.
So if you're considering selling branded items outside the clothing and electronics industry, this should be a great option.
Watch out for the fees though. Make sure to plan your margins well and work around the prices. Once you find your footing, you'll earn more in no time.
Kaola
In 2015, NetEase, a leading online game service provider in China, launched Kaola. Today, Kaola is the second-largest cross-border ecommerce platform that sells western brands.
True to the reason behind its name, Kaola has set up its platform to help users stay comfortable while browsing and selling. The prices are cost-effective, too, leaving room for high-profit margins.
Imagine being able to dropship the likes of Gerber, LG, Philips, and other household names while still gaining profit.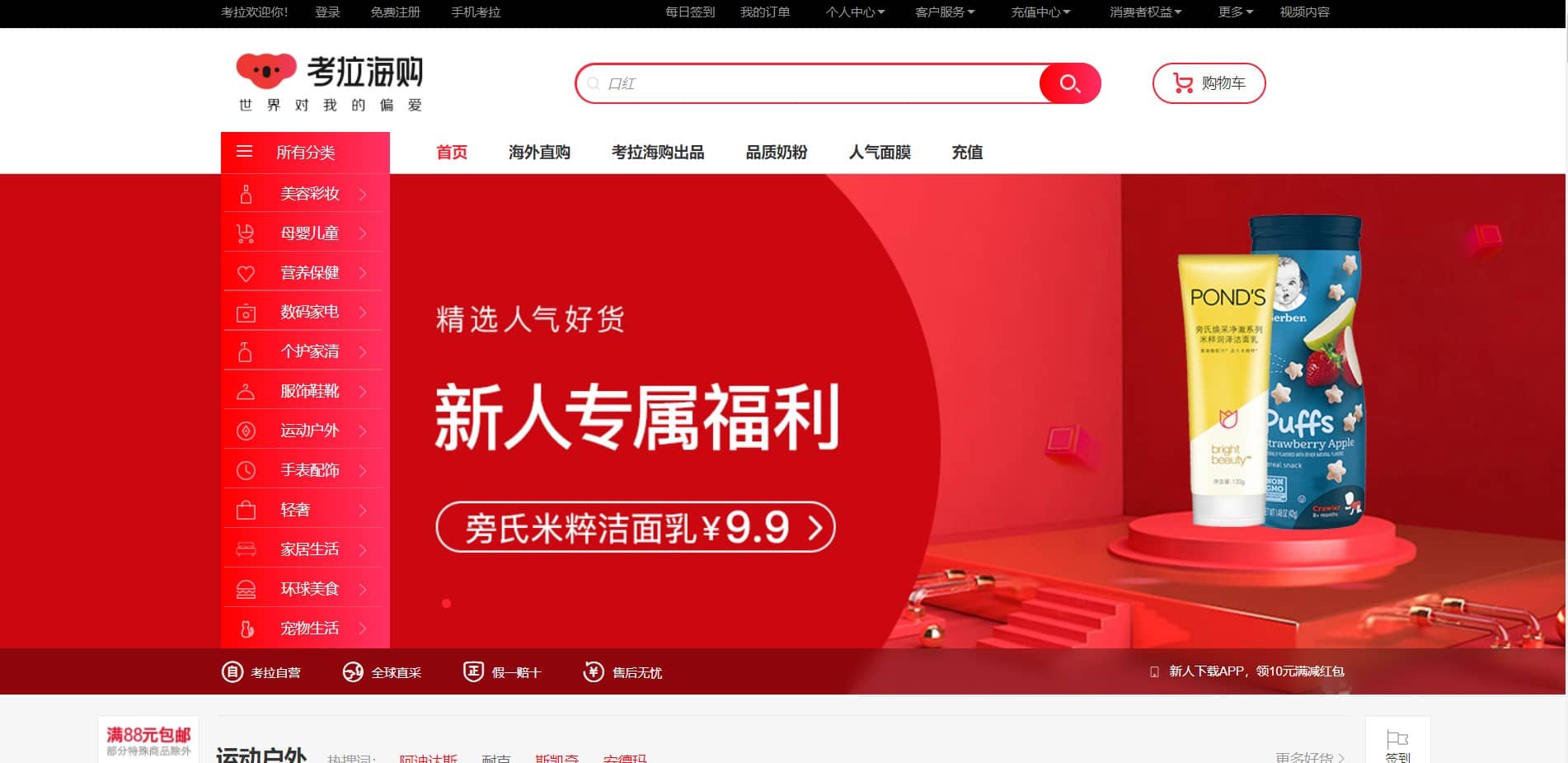 Buying from Kaola also comes with the promise that all the products are authentic. Should you receive a fake product, you can get paid up to 10x the price of the product you purchased.
However, given that most of its users are female, it's worth noting that the products being sold are usually food and snacks, health and wellness products, and mom and infant items.
If that's your target market, then this platform can definitely be the right place to find a luxury dropshipping supplier.
Just prepare to spend a bit for the annual subscription, priced at $1,000 per year.
Spartoo
Launched in 2006, Spartoo is one of the leading French fashion sites that sells more than 45,000 pairs of shoes. These shoes are all from luxury brands you might want to get your hands on.
743 brands can be found on the website, all of which feature different styles and trends. Lacoste, Converse, Dr. Martens, Geox, and Crocs are just some of the trending brands you can find on the site.
They also have exclusive brands like Betty London, Moony Mood, and Yurban which also open new opportunities for specific markets.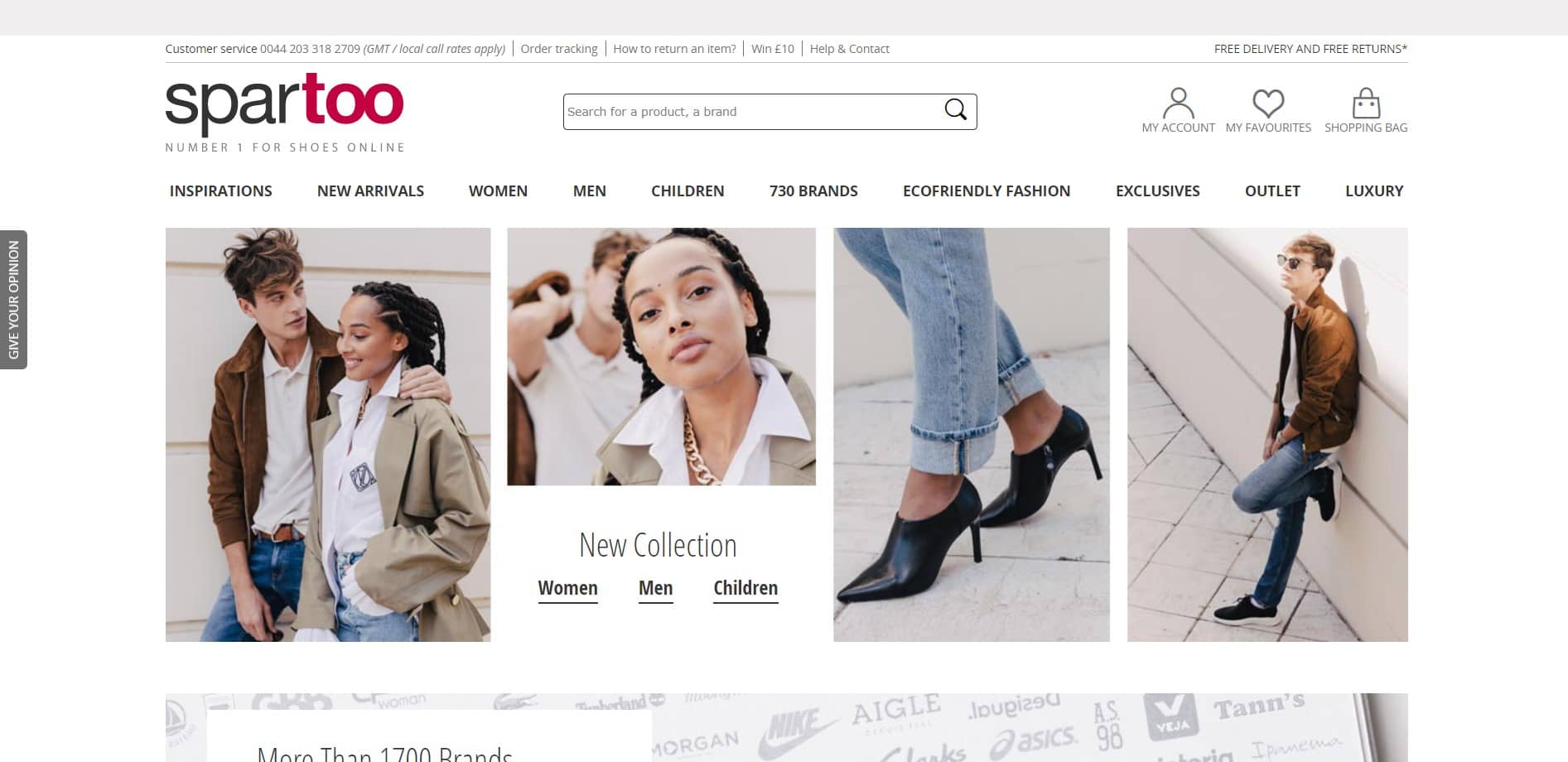 Clothes and bags for men, women, and kids are also available on the platform. This should help you open your target market to different ages and sizes.
Since the website is visited by millions per month, they now cater to 19 different countries and territories. They even offer free delivery for their customers.
Just be sure to double-check these locations to know what places you can target. Don't forget to take note of the shipping costs, too, to leverage your prices and profit margin.
Orderchamp
You've probably noticed that most of the brands we've mentioned can be found in Europe. This next one is no different. Orderchamp is a Dutch wholesale marketplace with over 3,000 brands in its catalog.
The company makes it easier for independent, yet luxurious, brands to sell their products to consumers. What makes this platform even more attractive is that these brands can't be found on Amazon or eBay.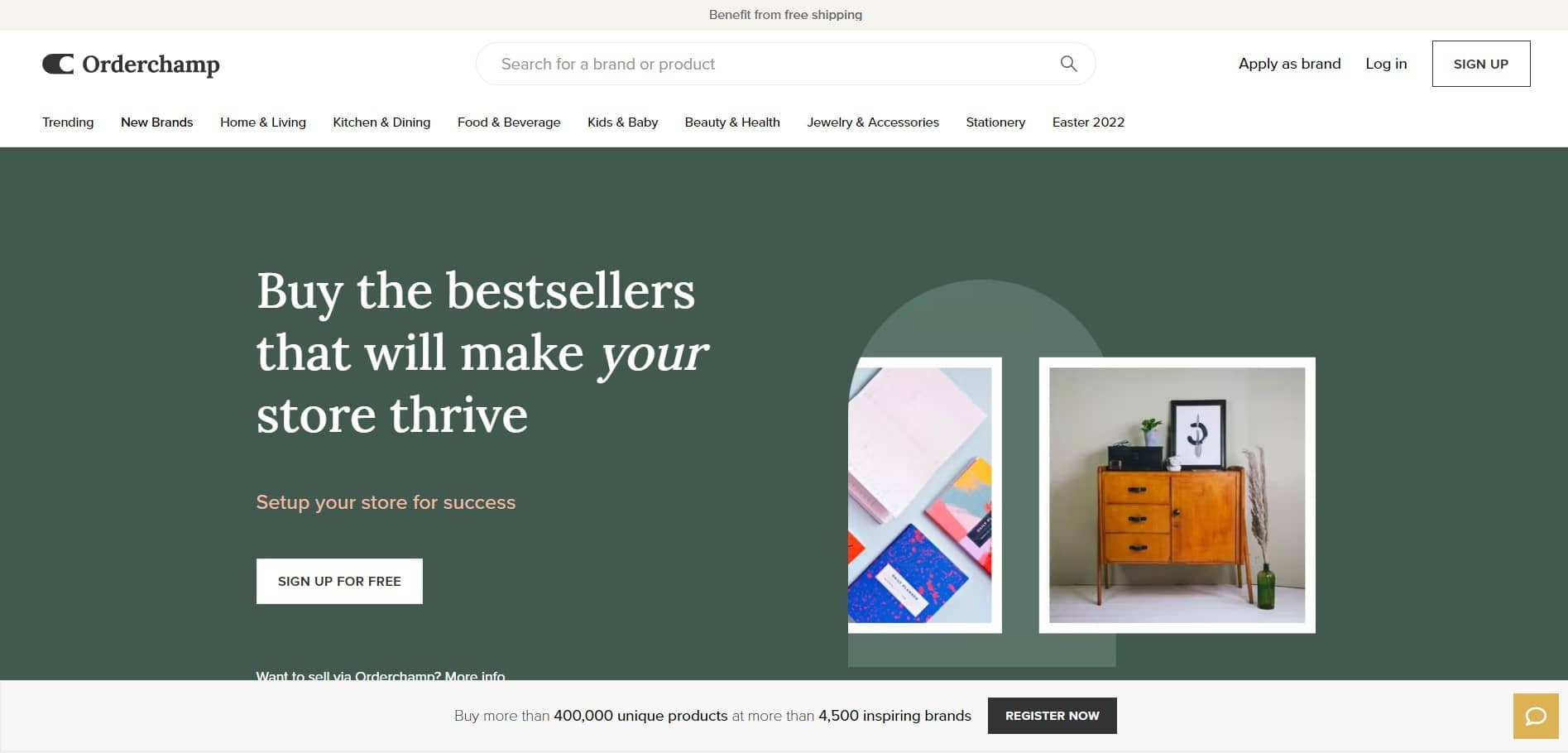 To start buying wholesale from Orderchamp, you first need to register and get approved—usually only takes a couple of hours. This is also the only way you can see wholesale prices.
But since these are independent and unique retailers, you still need to communicate with your supplier to agree on the terms for dropshipping.
After that, you can just simply integrate the platform to Shopify and have the order shipped quickly to European countries.
You might also find it useful to know that they have a Buy Now, Pay Later option. These orders can be processed via Paypal, credit cards, and other direct payment methods.
FAQs about Luxury Dropshipping Suppliers
Can You Dropship Luxury Brands?
Technically, yes. You can dropship well-known luxury brands as long as you are authorized by the brand itself to resell their products.
If the brand name finds out that you've been selling their branded products on your store unauthorized, they have the right to sue you for copyright infringement and take away all the profits/sales you have made to compensate for the fines/damages.
How to Dropship Luxury Brands Legally?
Dropshipping luxury brands isn't really any different from dropshipping regular items. The only difference is how to gain the trust of the brand and penetrate into its competitive market.
Unlike dropshipping luxury brands, dropshipping regular items does not require you some legal documents or authorization to start selling. That is why many people, especially beginners, go the safer route with dropshipping regular items.
But doing so would entail missing out on the established customer base that brand names already have.
So, let's explore the ways on how you can dropship luxury brands legally in the following.
Find Reliable Luxury Brands Dropshipping Suppliers
Of course, you won't have supplies without suppliers. Contrary to popular belief, you don't need to source your branded items from their physical stores alone.
There are a few marketplaces you can contact to supply these items to you like the ones we have mentioned above.
Browse through their catalogs and scrutinize them carefully one by one.
Choose the Branded Products to Sell
Although it doesn't seem like it, there are hundreds of luxury items and brands to choose from. Luxury doesn't just mean bags and designer clothing.
It could also mean scents, candles, plates, and many more.
With that, decide on what kind of products you want to sell and which brands carry these products. Check the brand's track record to ensure reliability.
Choose your preferred brand and see if you'll be able to pull in customers once you add these to your store.
As mentioned earlier, you must acquire authorization from the supplier to start selling luxury brands legally.
No matter how huge or small the brand is, it is important to know whether or not they allow dropshipping and what process you need to undergo to get authorization.
You can simply message them with this short template below:
"Hi, I'd like to know whether you allow dropshipping for this X product? What steps should I take to acquire authorization from your brand? Thank you very much."
Establish Business Credibility
Given that these brands are already widely known, it's your responsibility to establish your credibility. Just because you sell luxury items, doesn't mean that customers will immediately place orders.
Work by the vision of your chosen brand, gain customers' trust, and fulfill their orders. Once you get that momentum and trust, you won't need to spend so much time on marketing.
Customers will eventually vouch for you.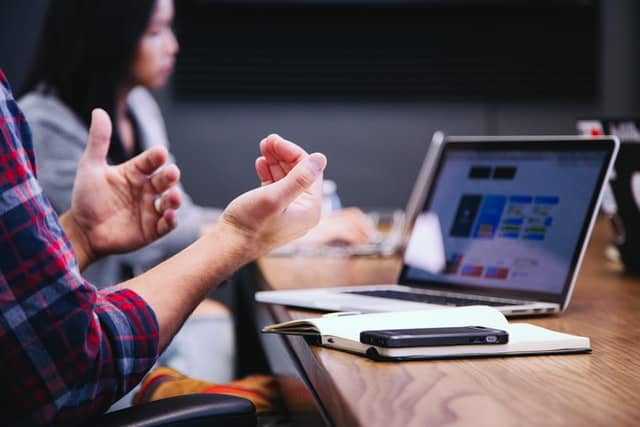 Where to Find Luxury Dropshipping Suppliers?
You can find luxury dropshipping suppliers by looking them up online or reading through lists like the one above.
Since these suppliers sell high-end brands, they can be picky with their platforms and partners. In short, it can be a challenge to find them.
However, we've given you a sufficient list above to help you get started. Once you establish and sustain a relationship with your suppliers, you might eventually get tips on where to find more suppliers.
Key Takeaways
Dropshipping branded items is now gaining momentum, given the demand and market size. Everyone wants a piece of this cake, but most just don't know where to start.
Well, we're here to help you take the first step—by sharing a list of the top luxury dropshipping suppliers.
The list of luxury suppliers and marketplaces above should be enough to stir you in the right direction. You should also find the answers to the FAQs quite useful now that you're getting started.
Understandably, this can be a tedious and taxing process. But really, you don't need to rely on well-known brands to start dropshipping.
Give us a call and we'll gladly help you materialize a brand of your own with our private labeling and white labeling services.