In 2022, the revenue of the eCommerce market in Turkey is expected to reach 26 billion USD. This has majorly been attributed to online retailers offering more appealing shopping options than offline retailers.
As a dropshipper, you could exploit this budding opportunity and gain massive profits by dropshipping in Turkey. Alternatively, you could partner with Turkish dropshipping suppliers to offer unique products to other lucrative markets.
To help you get off on the right foot, we have compiled a short list of top-rated Turkish dropshipping supplier options.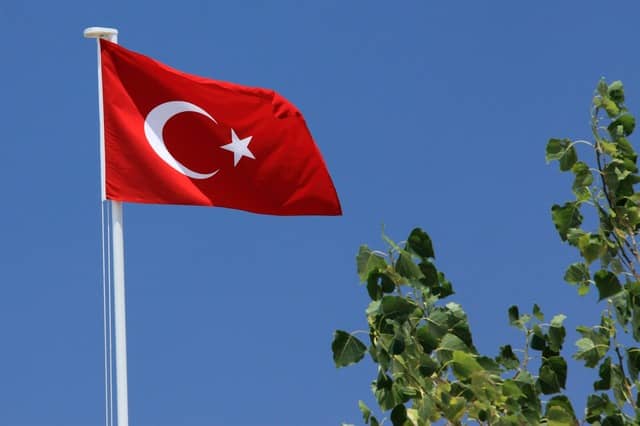 NicheDropshipping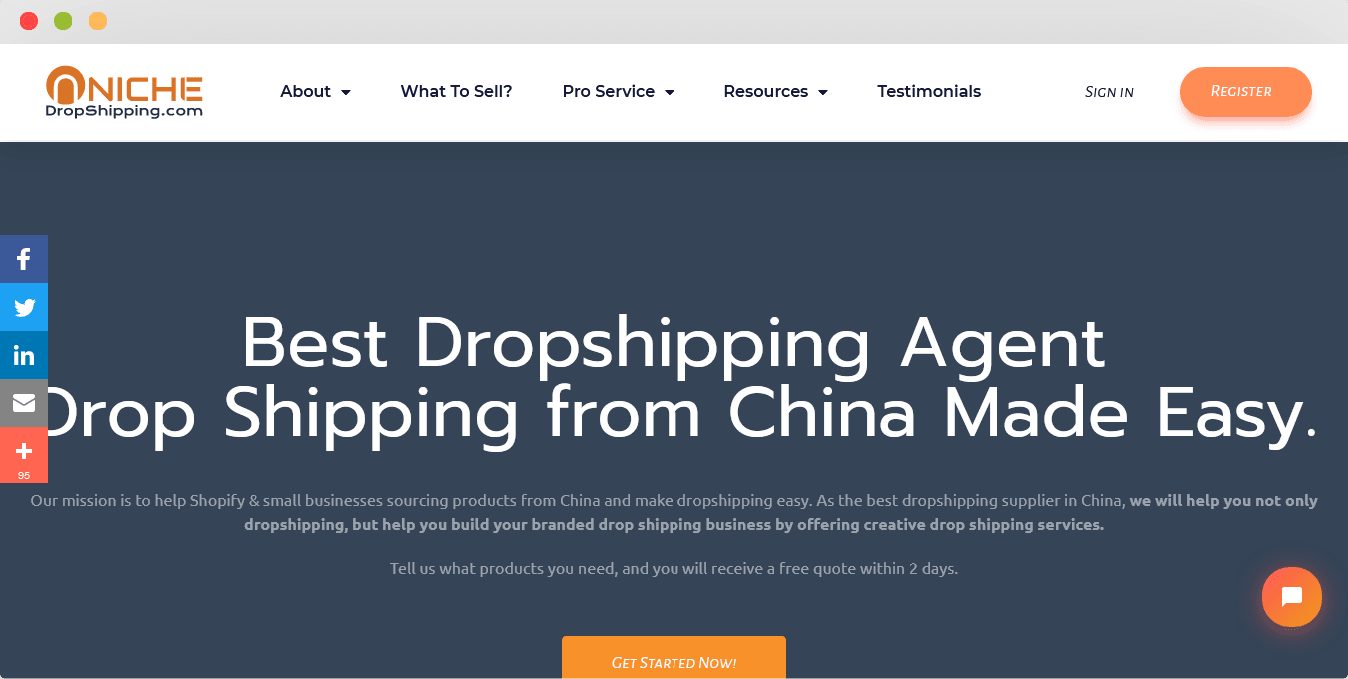 NicheDropshipping is a full-service dropshipping company. If you are just starting as a dropshipper or would simply prefer stress-free dropshipping, this would be a great partnership to explore.
The first step would be to register an account on the NicheDropshipping platform. There are no sign-up charges. Once that is done, authenticate your dropshipping store on the platform. These two simple steps will enable you to find the suppliers you need.
NicheDropshipping vets and authenticates the supplier of the products listed on its platform. All you have to do is identify products in your niche and sync your store's product listing to that on the NicheDropshipping platform.
Should you encounter any challenges, you can seek the assistance of your assigned dropshipping agent. NicheDropshipping can additionally:
All orders for products that are in stock are processed within 24 hours. Products that need to be sourced or customized, are processed within 2 to 5 days. NicheDropshipping offers worldwide fulfillment via 18 different shipping options.
Knawat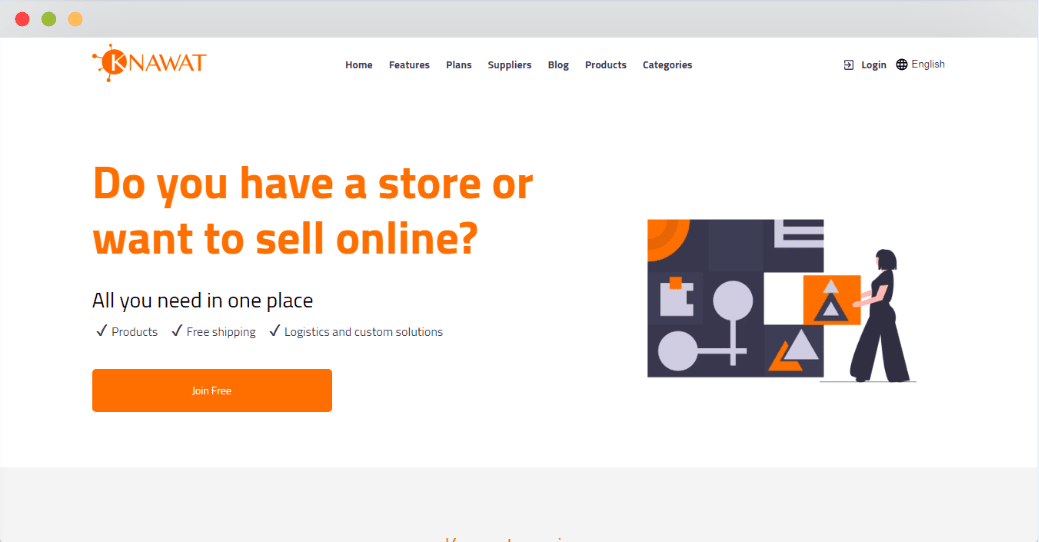 Knawat is a Turkey-based fulfillment company. It delivers orders within Turkey and across the globe. It would, therefore, be a good choice if you would like to eventually dropship products to a wider customer base.
Partnering with Knawat works as follows:
Set up an account on the Knawat platform
Explore the list of suppliers that is provided and choose which of their products you wish to dropship
List the products in your online dropshipping store
Knawat offers automated integration with online stores on Shopify, WooCommerce, eBay, and a few other platforms. As such, when you receive orders you can set up your store to share them directly with the fulfillment center.
The initial sign-up is free. However, a free account only gives you limited access to Knawat services. You will need to upgrade to a paid plan to be able to import more goods to your store, enjoy multilingual support, or more frequent inventory updates.
The paid plans range from $29 to $129. It is, nonetheless, worth mentioning that Knawat offers access to a diverse list of suppliers and ensures all products are shipped in good condition. Shipping is billed depending on the paid plan that you subscribe to.
Pestemal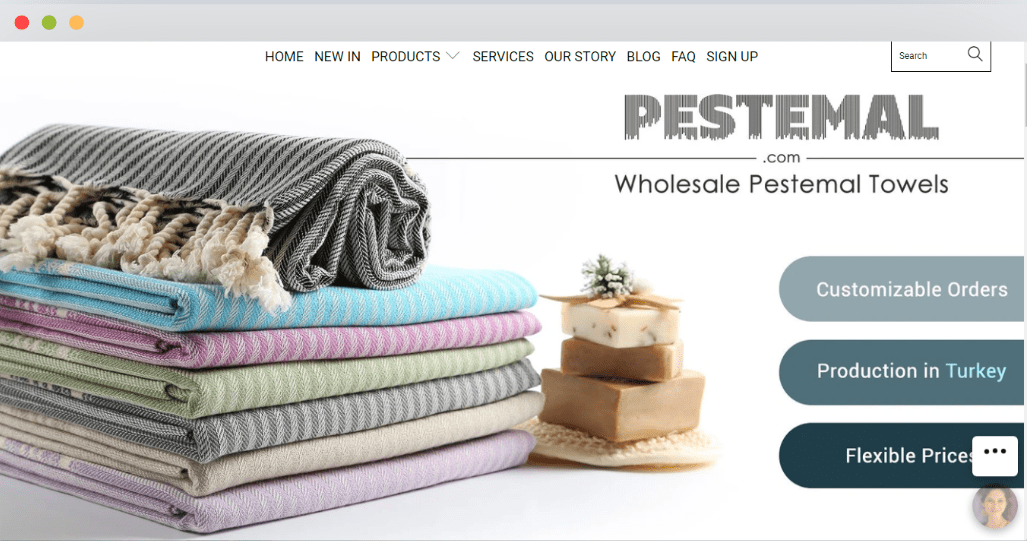 Pestemal is a well-known Turkish wholesale supplier of towels, bathrobes, and blanket throws. It would be worth considering if your dropshipping niche is centered around homecare, decor, or personal wellness.
Aside from its eco-friendly towels and throws, Pestemal offers worldwide fulfillment services to dropshippers. It allows both small and bulk orders.
This supplier also offers extensive customization services. You can request custom colors, shapes, sizes, and details such as tassels. The towels can also be embroidered with your store name or your customer's company logo.
If you prefer a more subtle branding approach, you can request Pestemal to send packages to your clients in paper bags or organic packaging with your store's logo on them. Naturally, these services attract extra fees.
Pestemal ships products to your customers via international couriers such as UPS and DHL. The choice of the courier will depend on the size of the order and the delivery destination.
Makrom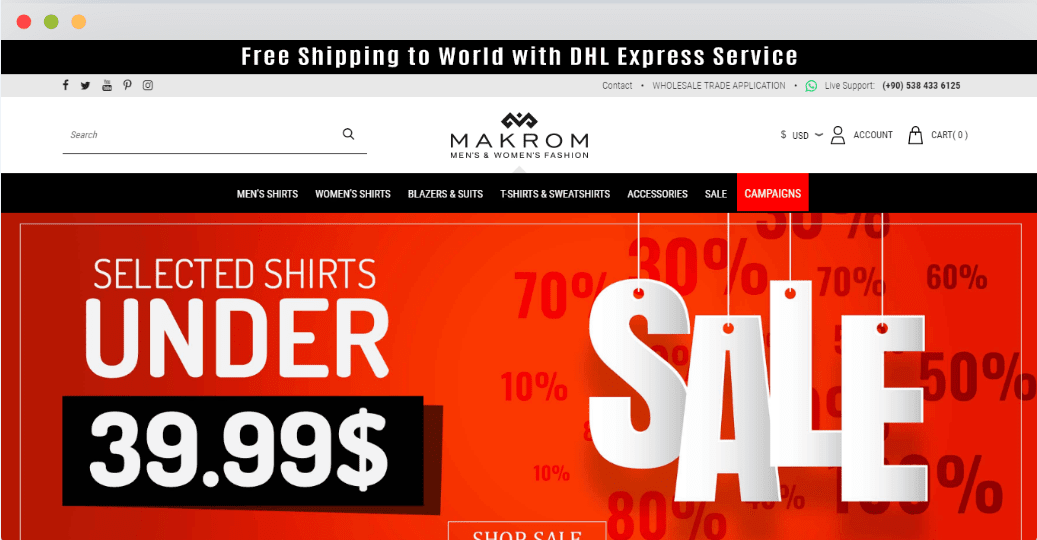 If you are setting up or already own a clothing dropshipping store, Makrom is right up your niche. It is a manufacturer and wholesale supplier of top-quality men's wear and women's shirts. Its product catalog comprises:
Men's shirts
Suits
Accessories i.e. belts, cufflinks, ties and bowties
Men's casual wear
Women's formal shirts
To sign up as a Makrom dropshipper, you will need to apply to become a wholesale partner. The customer care team will contact you if you are approved and verify your store.
Once you are approved, you will be able to import Makrom products to your store. The company provides a consolidated file with pictures and product descriptions that you can use.
You will not incur any dropshipping fees. However, you will be billed for shipping and the cost of the items ordered. Makrom provides worldwide shipping.
Turkopt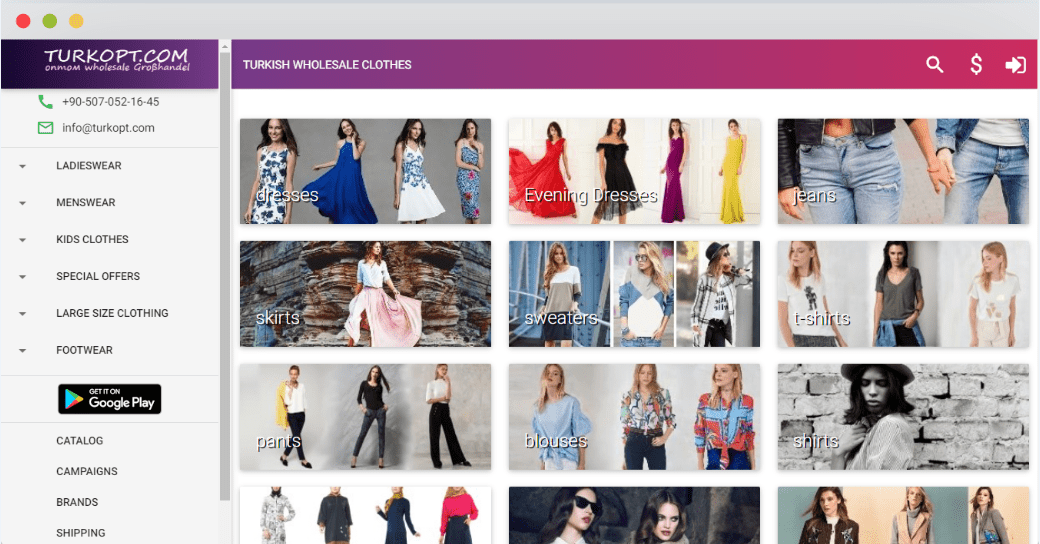 Turkopt is a one-stop wholesale supplier of apparel. From women's wear to menswear and kids' clothes, there is hardly anything you will not find on the product list. They are additionally available in a vast range of sizes.
This supplier carries clothing and footwear from numerous Turkish manufacturers. You can, therefore, choose to explore products by type or by brand.
There are no special sign-up procedures but keep in mind that to enjoy wholesale prices you would have to meet the company's MOQ. For 1-piece orders, you may have to use the listed retail webstore and pay retail prices.
Turkopt ships globally. Shipping costs and courier options vary based on the destination.
Wholesale Turkish Textile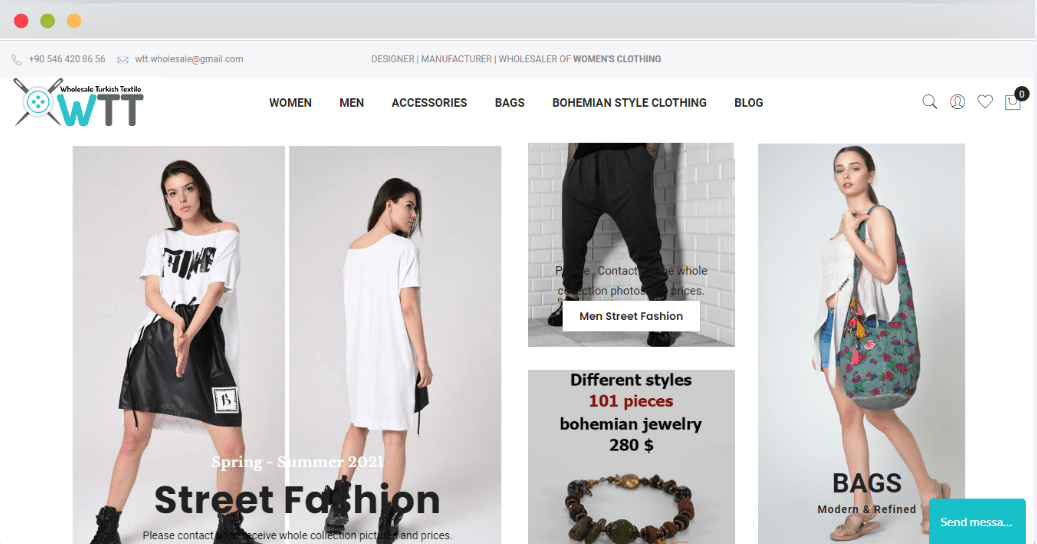 Wholesale Turkish Textile is a full-service fashion company based in Istanbul. It designs, manufactures, and wholesales clothing.
You will find modern and contemporary women's and men's clothing on this company's site. Its accessories and casual bags are equally quite stylish and could be popular across different consumer markets.
Wholesale Turkish Textiles does not have a well-established dropshipping system. It, nevertheless, invites potential partners to contact the company directly via email to explore such opportunities.
Yedaiah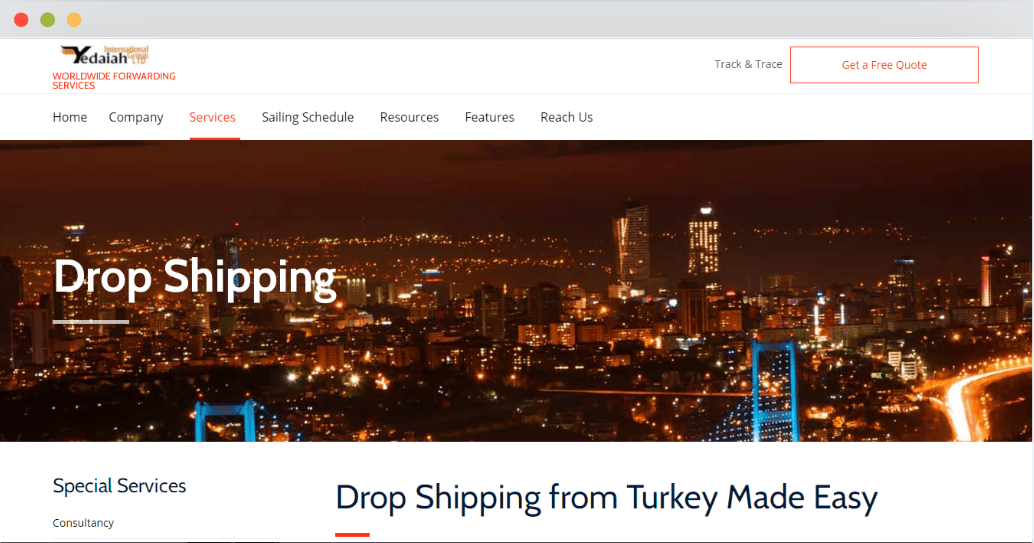 Yedaiah is primarily a worldwide shipping and forwarding company. It has, however, harnessed its vast shipping networks to make dropshipping from Turkey easy for businesses.
This company takes a unique but convenient approach to dropshipping. Here is how it works:
Identify products that you would like to dropship
Send a request to Yedaiah
They will respond with a list of options of the products you requested complete with price quotes in 2 days
Note: The products and prices are all obtained from Turkish suppliers.
Upon receiving the list, you can choose which of them to list. Yedaiah will liaise with suppliers to collect, package, and ship the products to your customers on behalf of your store.
Other services you may enjoy from Yedaiah include:
Product sourcing
14 shipping options
Worldwide shipping
Customized packaging
These services are billed but you would have to reach out to the company with a specific request to get a quote.
Trendyol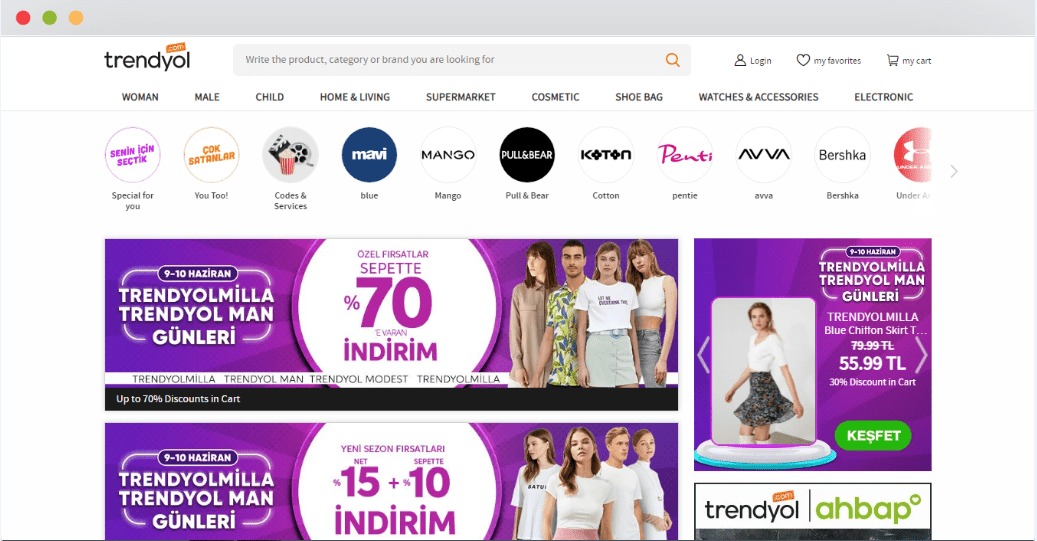 Trendyol is one of the largest e-commerce platforms in Turkey. On it, you will find hundreds of Turkish suppliers for a wide variety of products including:
Clothing
Shoes
Homecare products
Bed linen
Dressing accessories
Electronics
Besides the variety of supplier options, you could also benefit from low wholesale prices. Most suppliers offer friendly rates and may be more inclined to offer them to you if you are requesting a long-term dropshipping partnership.
The downside to Trendyol is that not all suppliers may be willing to dropship. You may, therefore, have to sort through numerous options before you find the right supplier.
Vannes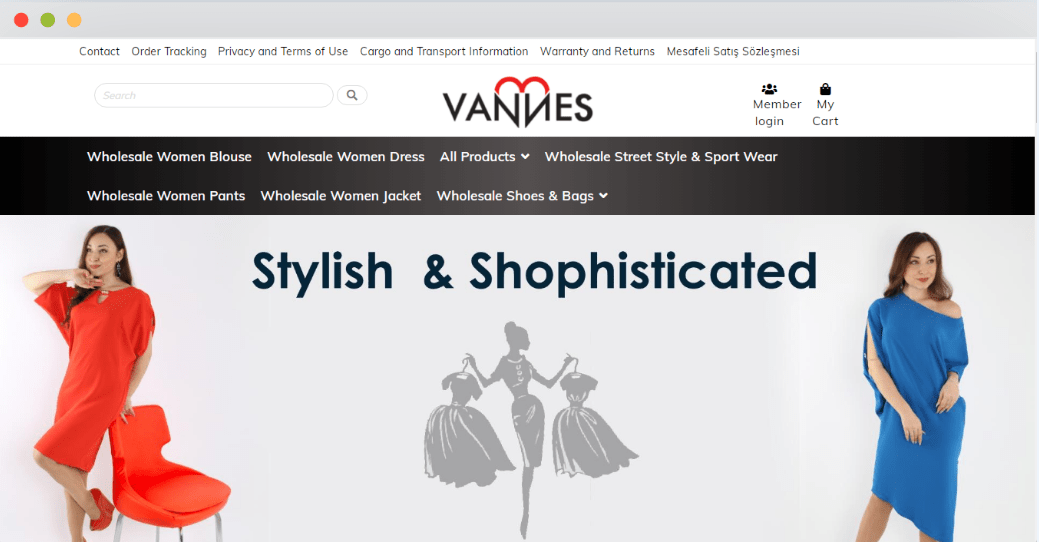 Vannes is a womenswear wholesale store located in Istanbul. It offers all kinds of women's clothing, from the formal to the casual and the sporty. Its product offering also includes shoes and bags.
This company only fulfills wholesale orders. It would thus be an ideal supplier choice if you have scaled up your dropshipping business and are now handling bulk orders. The wholesale prices, nonetheless, make the MOQ restriction worth it.
All buyers have to set up a membership account. Whenever you need to place an order, you will simply log into the account and add products to your cart. Remember to list your customer's address as the shipping address and your store as the billing address.
Vannes offers worldwide shipping and provides order tracking details upon dispatch. You have a right to return defective products on behalf of your clients.
Merter Vitrini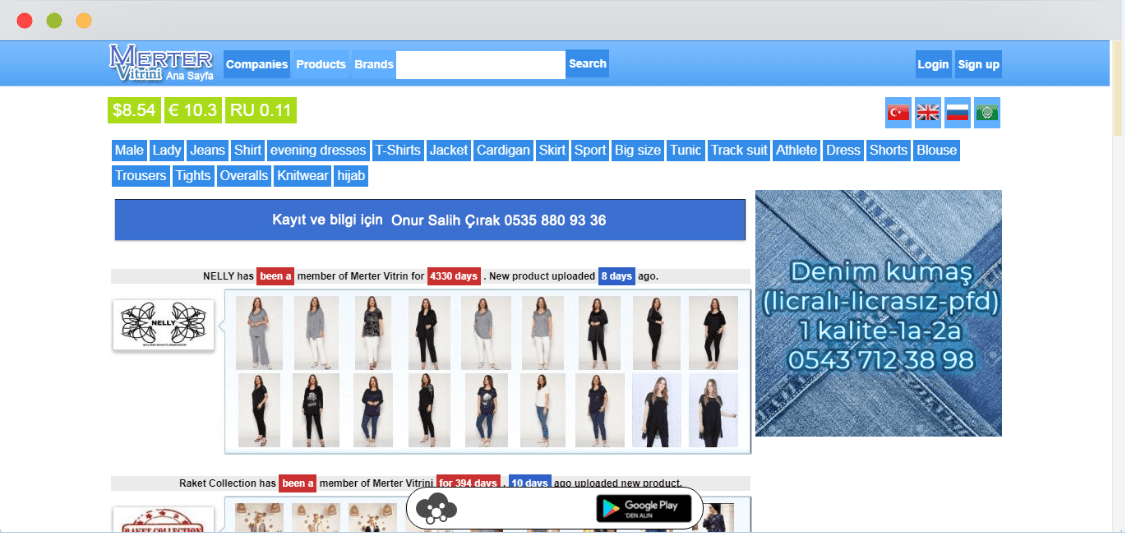 Merter Vitrini can best be described as a Rolodex of Turkish clothing suppliers. It offers a list of vetted suppliers, the products that they offer, and their availability.
As a dropshipper, you can browse through the clothing items and identify which of them you would like to list in your store. You would then have to contact each supplier directly and negotiate with them.
On one hand, this is a great resource but on the other, it presents some downsides.
There is no guarantee that the suppliers would be willing to dropship
There is no dropshipping integration to help you import product listings to your online store
Hepsiburada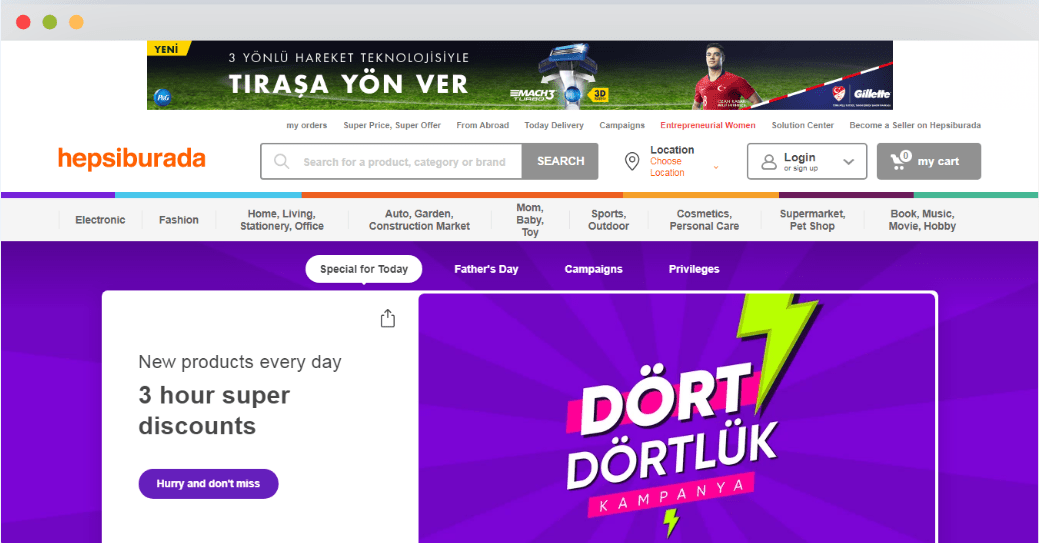 Hepsiburada can be said to be the AliExpress of Turkey. It is the second-largest e-commerce platform after Trendyol and is a treasure trove of Turkish suppliers.
Suppliers on Hepsiburada are categorized based on the products that they offer. The products range from personal care, home equipment, and devices to toys and much more.
The upside of finding suppliers on this platform is that they are already familiar with shipping products to customers. Most of them also ship to a broad list of destinations and offer friendly prices.
However, it can be time-consuming to engage each supplier individually and not all of them may be willing to fulfill dropshipping orders.
GittiGidiyor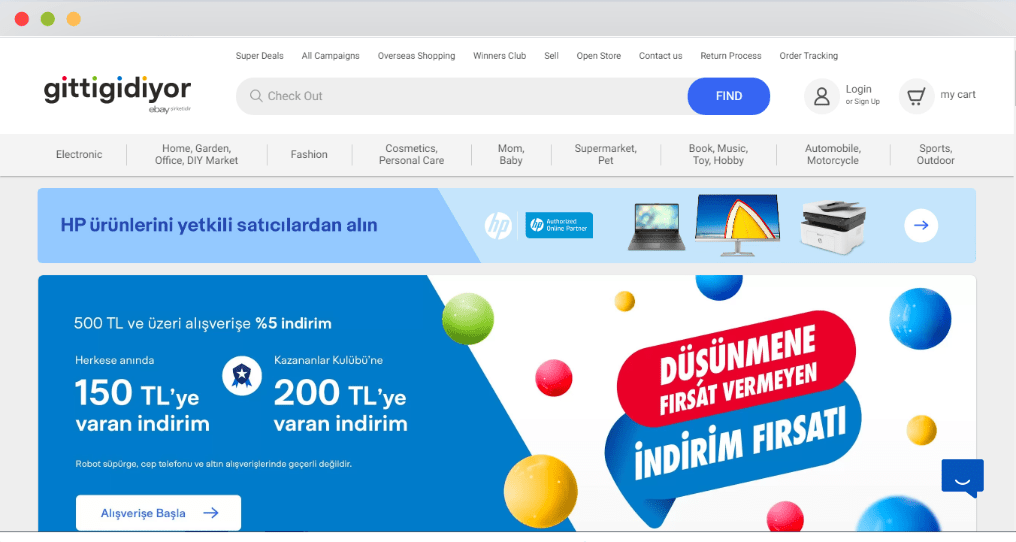 GittiGidiyor is a subsidiary of eBay. It is an online marketplace that is premised on connecting sellers and buyers. Think of it as an e-commerce matchmaker.
Sellers register on GittiGidiyor and offer their products on auction, discounts, or sales with fixed prices. As a dropshipper, you can register as a buyer and explore various sellers and their products.
If you like what you see, you can contact the supplier directly to discuss dropshipping options.
GittiGidiyor has a long list of both small-scale and large established suppliers. It also presents the advantage of being able to compare multiple suppliers at once.
FAQs about Turkish Dropshipping Suppliers and Dropshipping in Turkey
What Qualities Should I Look for in Turkish Dropshipping Suppliers?
A good dropshipping supplier should offer fair rates, offer a wide shipping radius, and be effective in fulfilling orders.
That said, one of the main hurdles you may have to overcome is finding Turkish dropshipping suppliers that offer quality merchandise. Be wary of suppliers that prioritize affordability and end up compromising on quality.
What Online Payment Methods Are Preferred in the Turkish Market?
E-commerce research in Turkey shows that online shoppers mostly use Visa, MasterCard, and PayPal to check out. Local E-wallets like BKM are also becoming popular.
It would be best to integrate these methods of payment into your dropshipping store and ensure that they work smoothly. Cumbersome payment processes often cause buyers to abandon their carts.
What Dropshipping Niches Would Be Profitable in Turkey?
Turkey is renowned for its textile industry. The fashion niche might, therefore, be very competitive. Consider venturing into dropshipping niches such as electronics, smart devices, and accessories.
The idea here would be to offer stuff that is not already abundant in the market.
What Challenges Should I Anticipate When Engaging Turkish Dropshipping Suppliers?
If you are a dropshipper outside Turkey looking to partner with Turkish suppliers, language might be a limiting factor. This is why it is sometimes better to work with dropshipping companies; they often have multilingual customer care services.
Alternatively, consider working with a fluent translator to avoid miscommunications that could result in costly errors.
Conclusion
There couldn't be a better time to begin dropshipping in Turkey. With the Turkish population warming up to e-commerce, and suppliers embracing dropshipping, your business could quickly become a hit. All you need is some persistence and proper marketing.
At NicheDropshipping, we offer you all the tools and guidance to set your dropshipping business on the path to success. Our supplier listings are also diverse and well-curated.
Reach out to us today to learn more about our dropshipping services.