eCommerce in the Philippines is on the rise. With this, also the number of dropshippers keeps growing, and competition keeps increasing. To be a successful dropshipper, you need to have reliable suppliers. But, finding suitable dropshipping suppliers for the Philippines can be tricky.
Although the Internet penetration in the Philippines is the greatest in that region, eCommerce was surprisingly not a habit of people before the pandemic. In the post-Covid world, however, things have changed. Now, eCommerce in the Philippines is steadily growing.
Due to this eCommerce stagnation in the past, you might struggle to find dropshipping suppliers for the Philippines. But, here comes help! We've done our research and selected some of the best dropshipping suppliers for the Philippines.
Let's get going!
Best Philippines Dropshipping Suppliers for 2023
We've managed to gather the 15 best dropshipping suppliers for your Filipino customers. Some of these suppliers are actually local, and others have warehouses or simply ship to the Philippines.
Regardless of their location, the important thing is that they can serve your customers in the Philippines. Here are the best dropshipping suppliers for the Philippines:
AliExpress's B2C model is perfect for dropshipping. On the AliExpress platform, you can find dropshipping suppliers from all over the world, including the Philippines.
Many AliExpress dropshipping suppliers will even have warehouses in the Philippines. We recommend dropshipping from Filipino warehouses since it will allow faster delivery and a better customer satisfaction rate.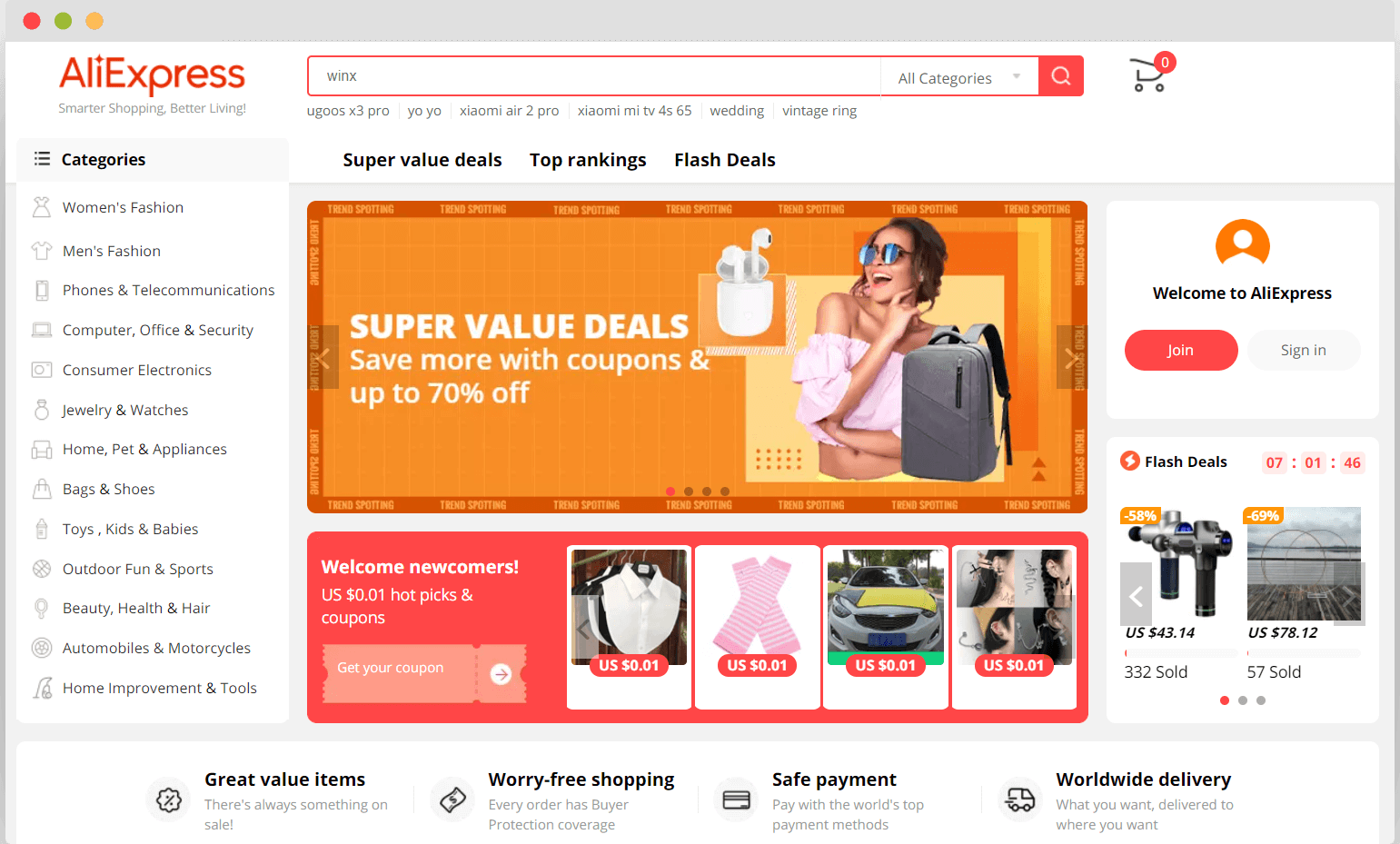 People in the Philippines are still fans of the COD (cash-on-delivery) model, so when they have to pay online and wait for the order for weeks, it causes fear and suspicion.
All in all, assuming you find suitable suppliers with good delivery times, AliExpress can be a source for great dropshipping suppliers for the Philippines. With AliExpress, you can dropship everything – from clothes to tools, tech gadgets, sports, and much more!
Although it's not a Filipino dropshipping company, CJDropshipping has a warehouse in the Philippines, making them the perfect supplier.
If you use CJDropshipping as a dropshipping supplier in the Philippines, you can sell items directly from their PH warehouse and reduce delivery times for your customers.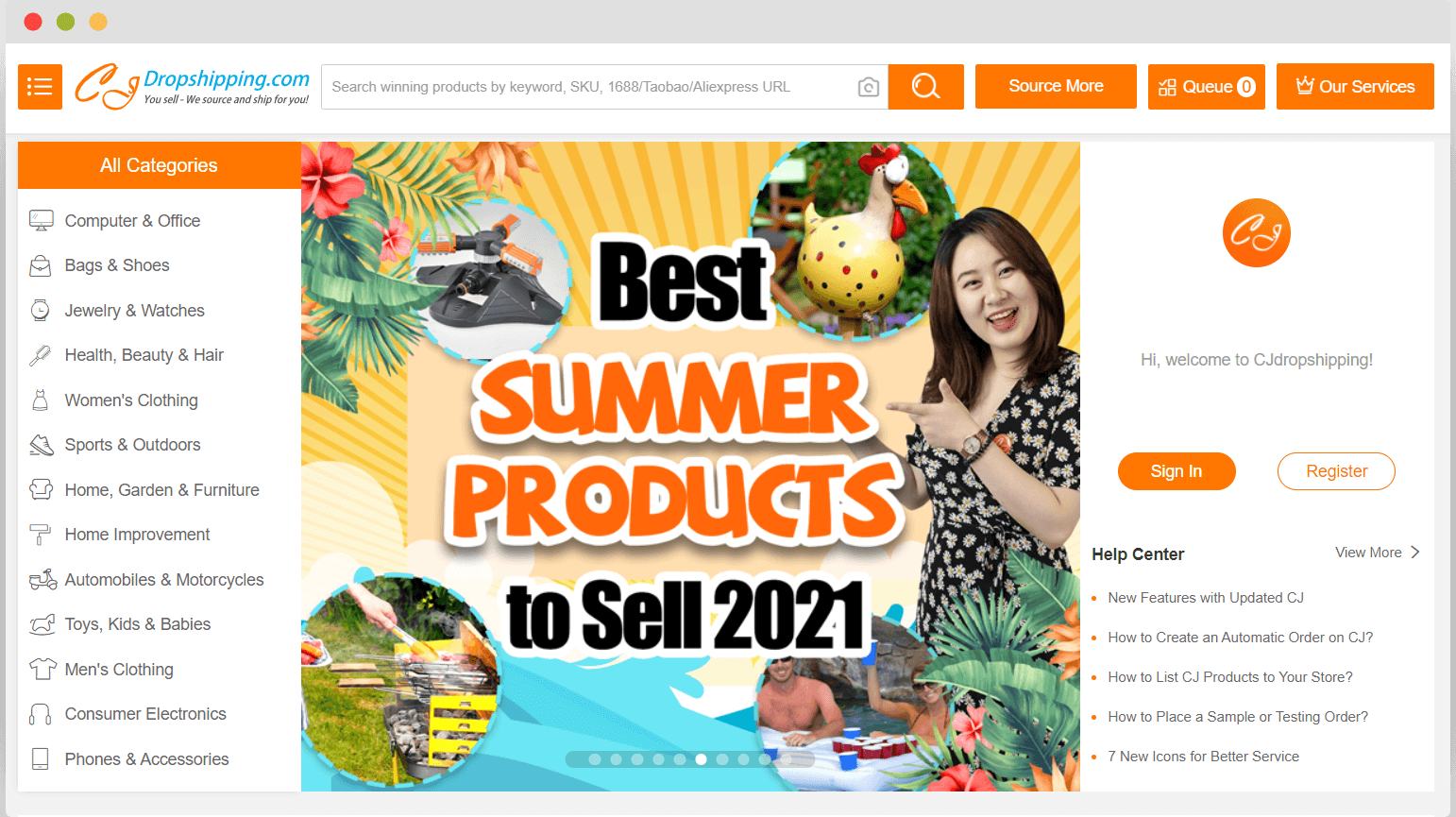 The CJDropshipping app connects to any store builder – Shopify, WooCommerce, Lazada, eBay, ShipStation, and Shopee. Lazada and Shopee are two store builders widely used in the Philippines, so that's another benefit you'll get out of using CJDropshipping.
On the subject of product categories, on the CJDropshipping platform, you can find clothes, phone accessories, tech gadgets, electronics, beauty products, health, toys, and more.
One of the most well-known marketplaces in the Philippines, Lazada, is widely used by end customers and dropshippers alike.
Lazada is among the rare marketplaces that will still allow the COD (cash-on-delivery) model. That's perfect for Filipino customers since they have the chance to see and inspect the product on their doorstep before paying.
However, Lazada has one significant drawback – it works just within the Philippines, Malaysia, Indonesia, Singapore, Vietnam, and Thailand. So, for dropshippers in the Philippines who want to sell abroad, Lazada won't fit. But, if you're going to drop ship within one of these six countries, it could be perfect for you.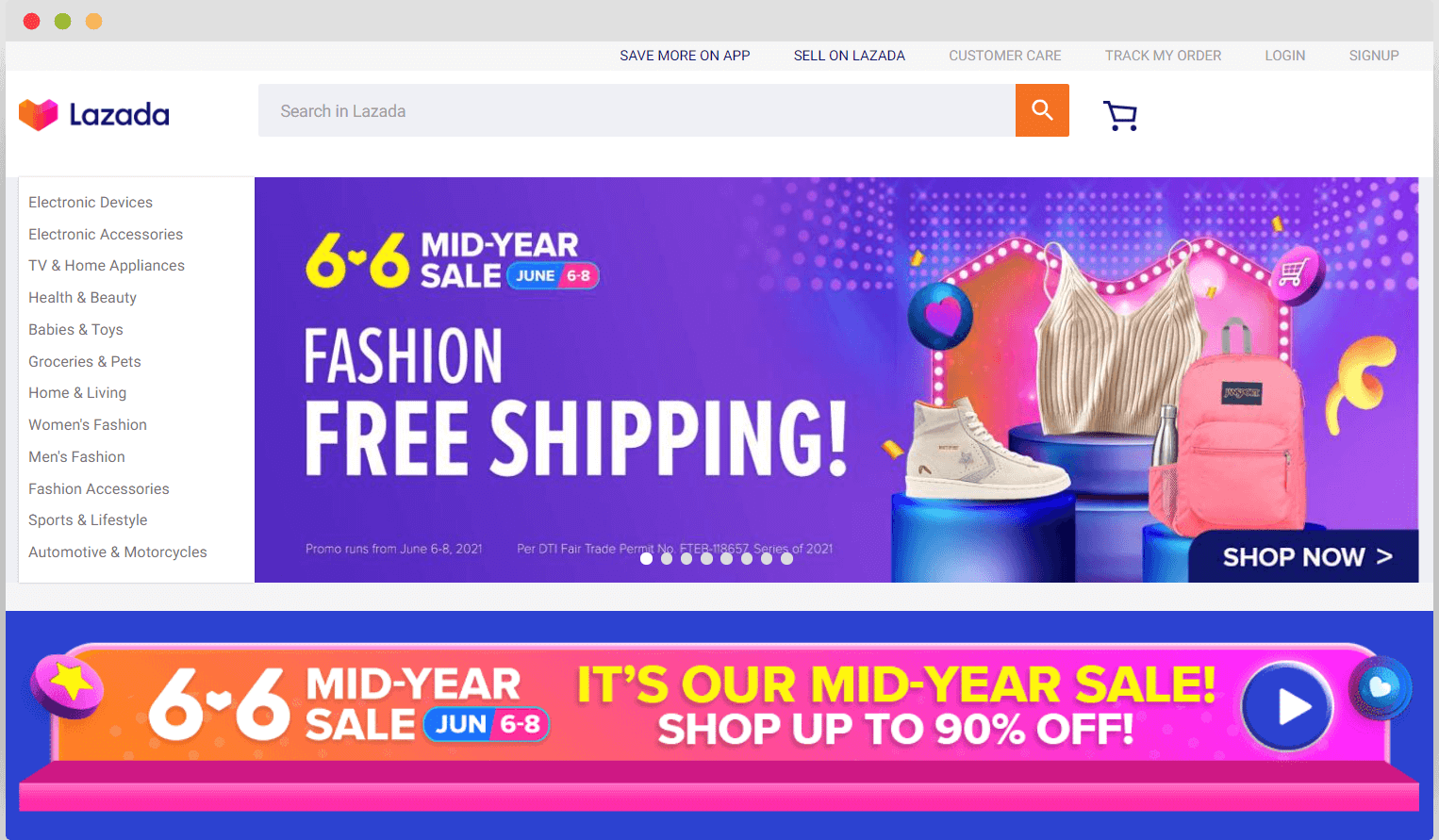 If you're going to sell on Lazada, you have to register for a seller account. And if you just want to use it as a dropshipping supplier for the Philippines, you simply place an order and write down the billing details of your customer.
Chinabrands is a network of 5000+ suppliers, the majority of which dropship worldwide. Even though Chinabrands sellers are from China, their worldwide dropshipping makes them suitable for the Philippines.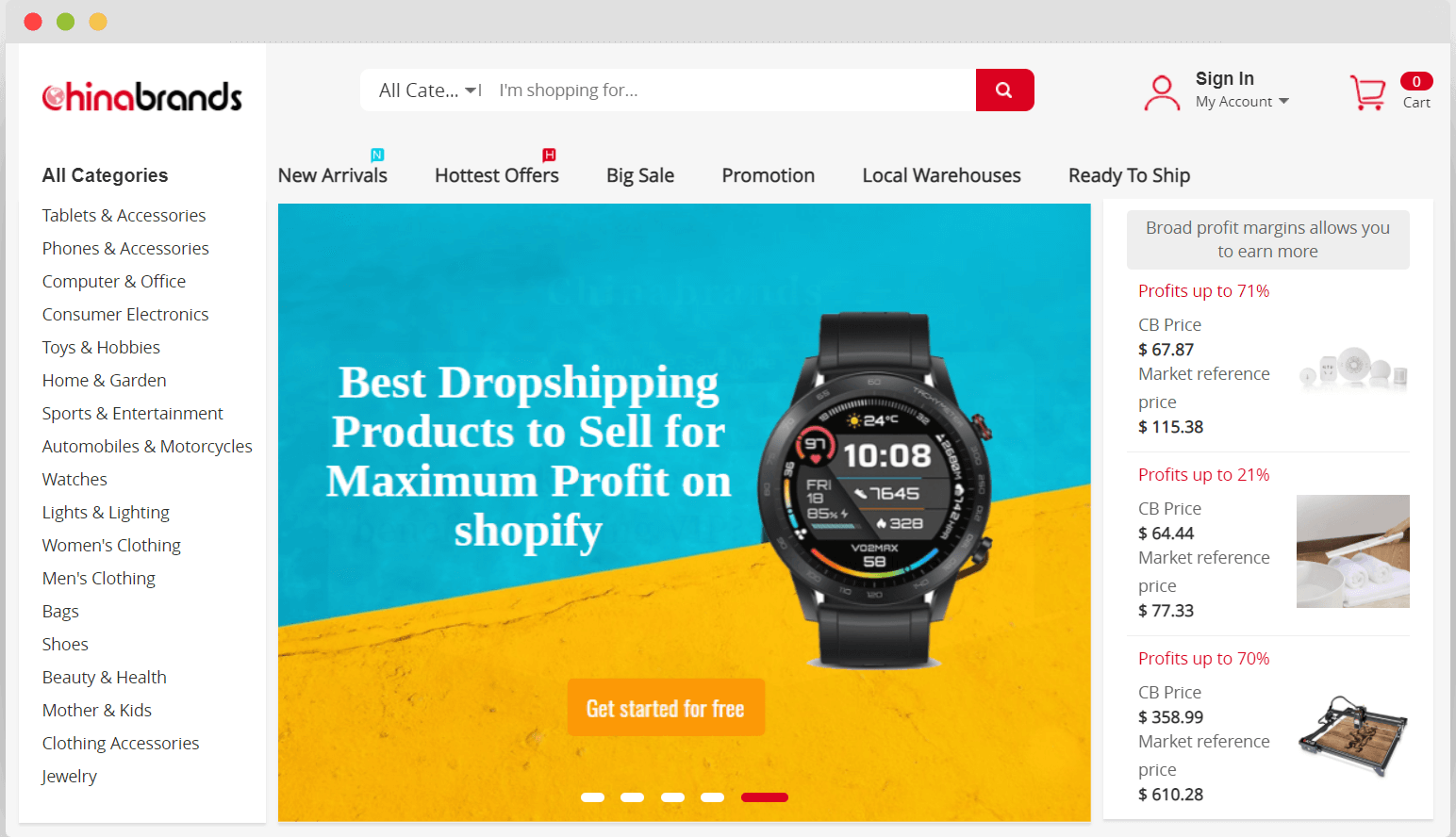 As a supplier, Chinabrands supports Shopify, Amazon, eBay, and Wish online stores. So, if you drop ship to the Philippines from any of these stores, you're good to go.
Chinabrands' product categories are a lengthy list: clothing, bags, shoes, accessories, tech gadgets, electronics, toys, sports and outdoors, and many more.
Perhaps you're wondering what Alibaba is doing in a list with dropshipping suppliers. Surprisingly, on Alibaba, you can also find sellers that agree to dropship. We've decided to put Alibaba on this list for two different reasons:
Firstly, it has many sellers who ship worldwide, including the Philippines;
Some of these sellers will agree to dropship as long as you convince them that you'll place orders in the long run;
If you have inventory storage settled in the Philippines and would like to buy in bulk from Alibaba, always order a sample first. By doing this, you can check not just the product quality but also the delivery time.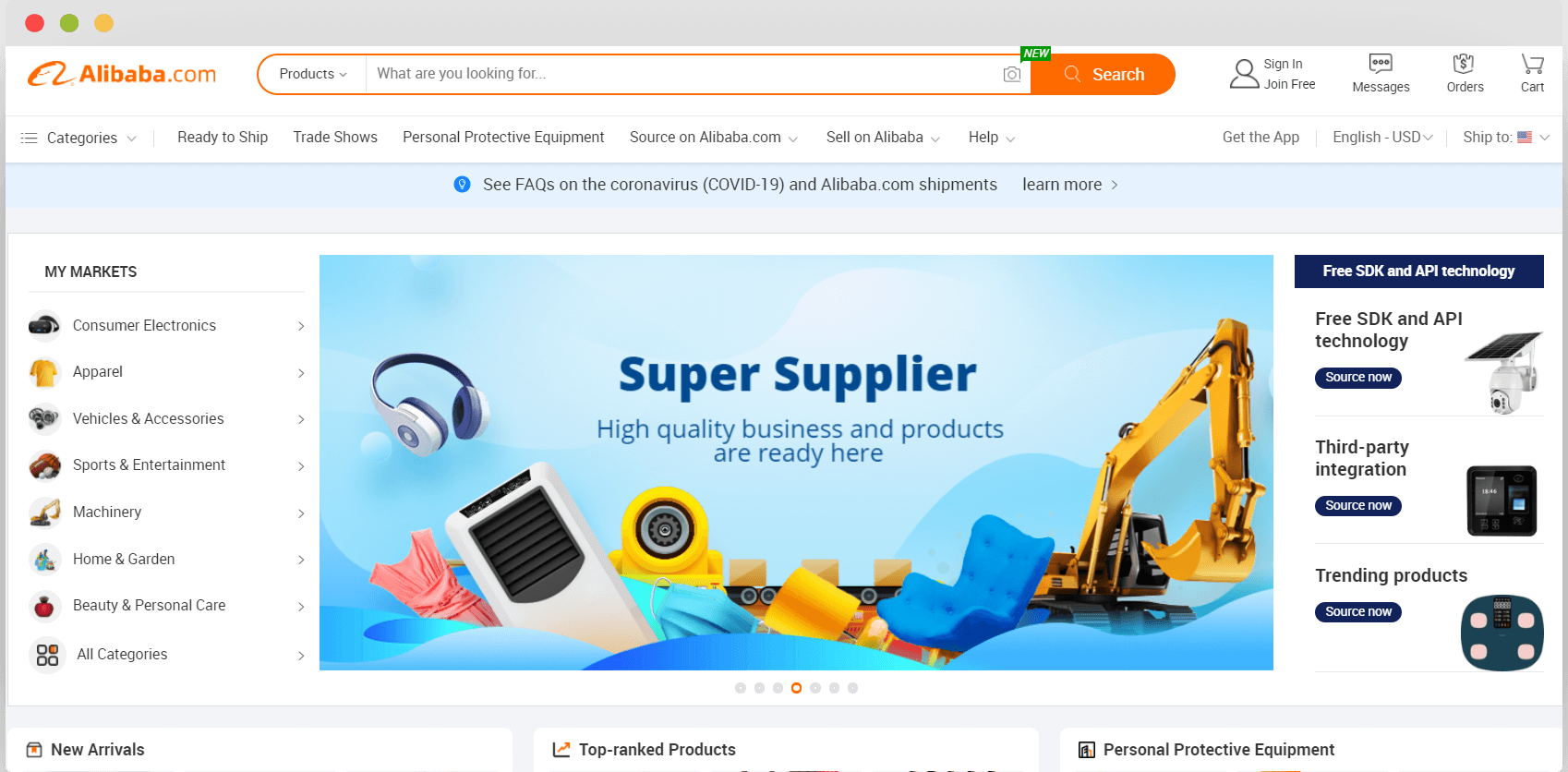 When it comes to product categories, you can find anything you want on Alibaba. They have products ranging from clothes and accessories to drinks and bulk coffee blends.
Although eSources is not Philippines-based but UK-based, it offers an extensive database of worldwide suppliers in different product niches.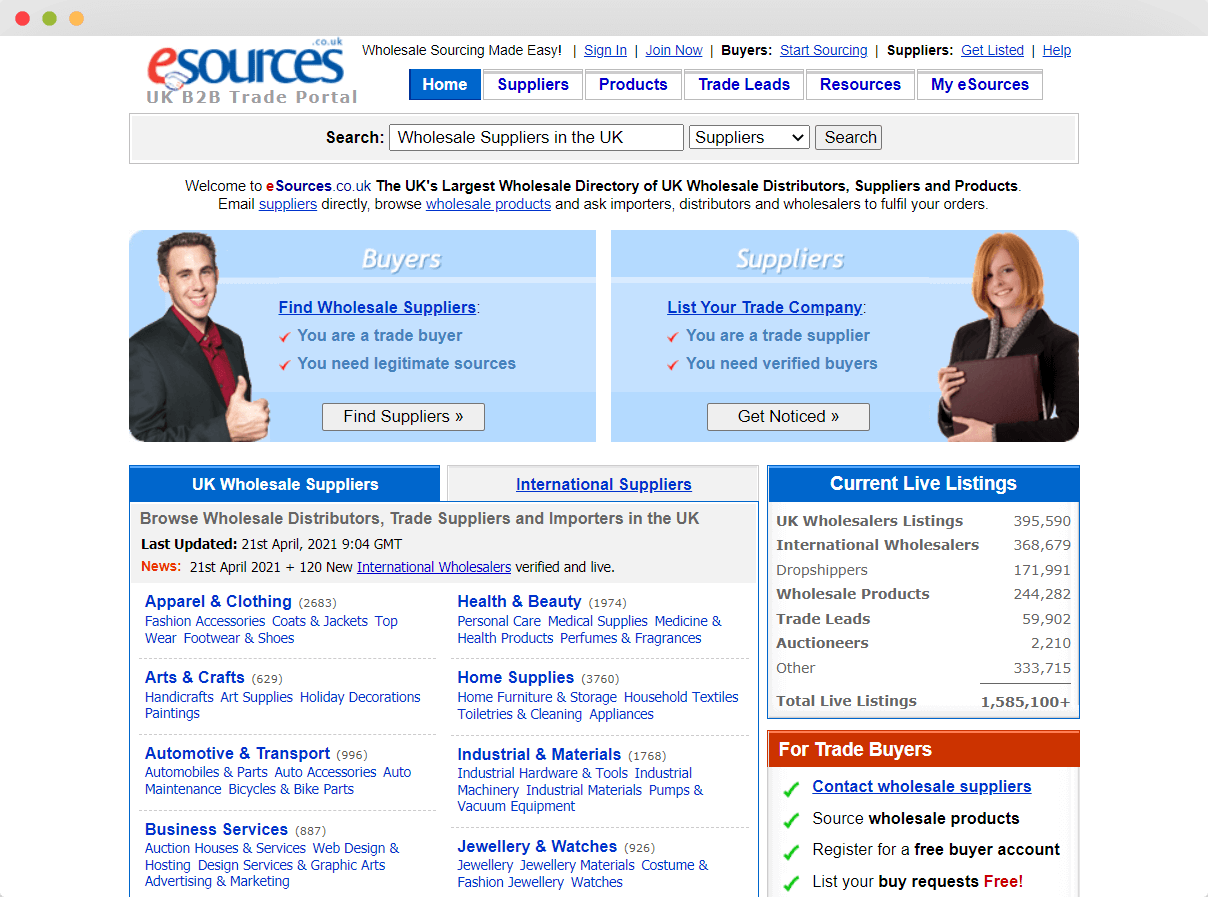 eSources doesn't offer any dropshipping services. Instead, it's sort of like a name book for different wholesalers and dropshipping suppliers.
You can use the eSources free or paid version, depending on your requirements. Note that not all suppliers on eSources will agree to ship to the Philippines. So, always get in touch and ask the supplier everything before you make assumptions.
Bags On Demand is a genuine dropshipping supplier in the Philippines that offers bags and products belonging to the health, wellness, and clothing categories.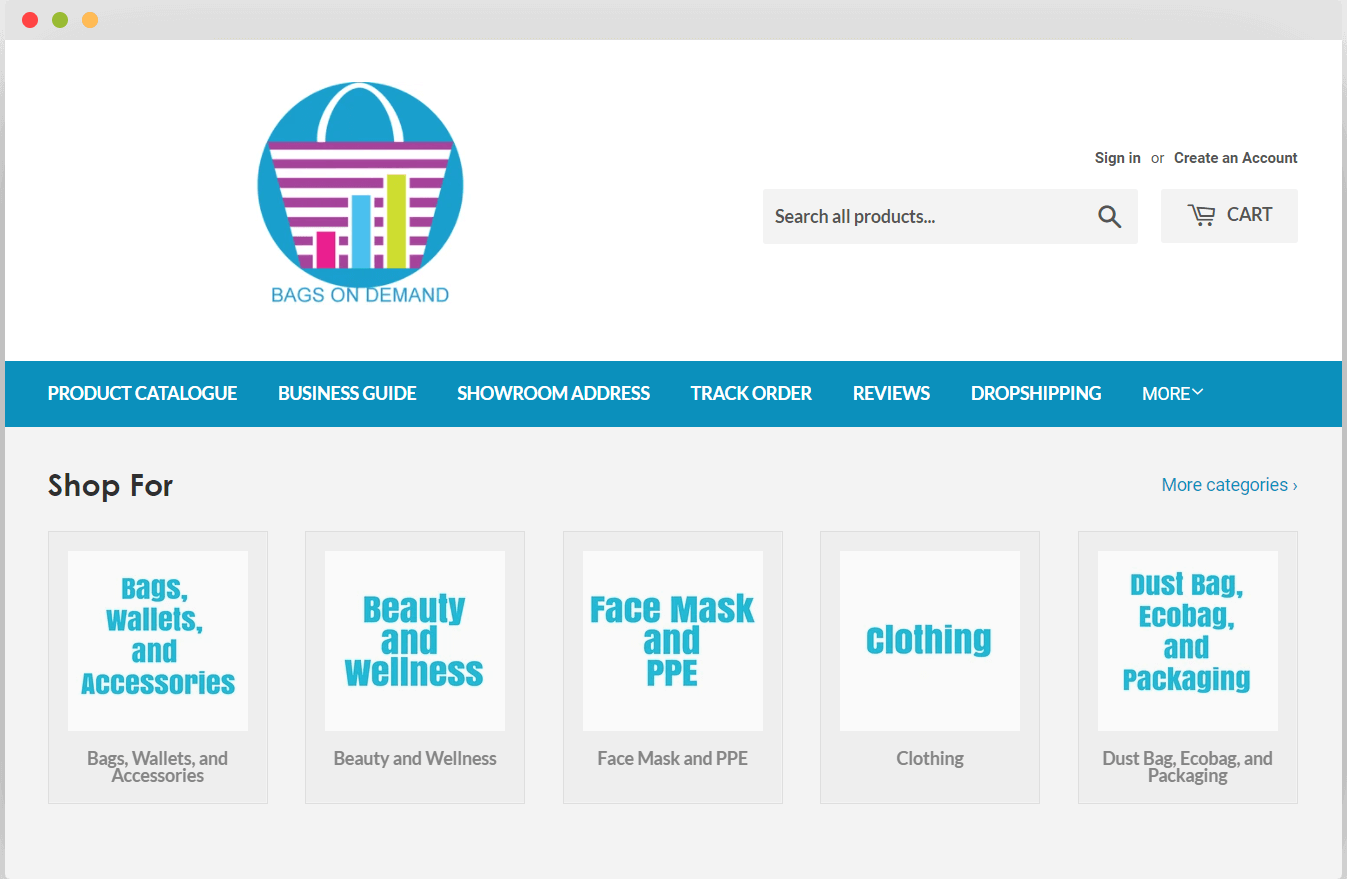 Depending on the number of products you purchase, you can buy their products at retail or wholesale prices. If you place over five orders to the same address, you can buy at wholesale prices. Bags On Demand is suitable for dropshippers and wholesalers alike.
Bags On Demand are dropship-friendly, and they agree to remove their branded invoice from all drop shipping packages. So, no worries, your customers will never know the price you paid for the product.
As an enormous B2B marketplace connecting Chinese suppliers to resellers and dropshippers worldwide, DHgate is another option for a dropshipping supplier in the Philippines.
Although it's China-based, many of DHgate's suppliers ship worldwide. In theory, DHgate is a B2B platform. However, it's a bit different in practice – many suppliers will have no MOQs and agree to drop ship or even white-label products for you.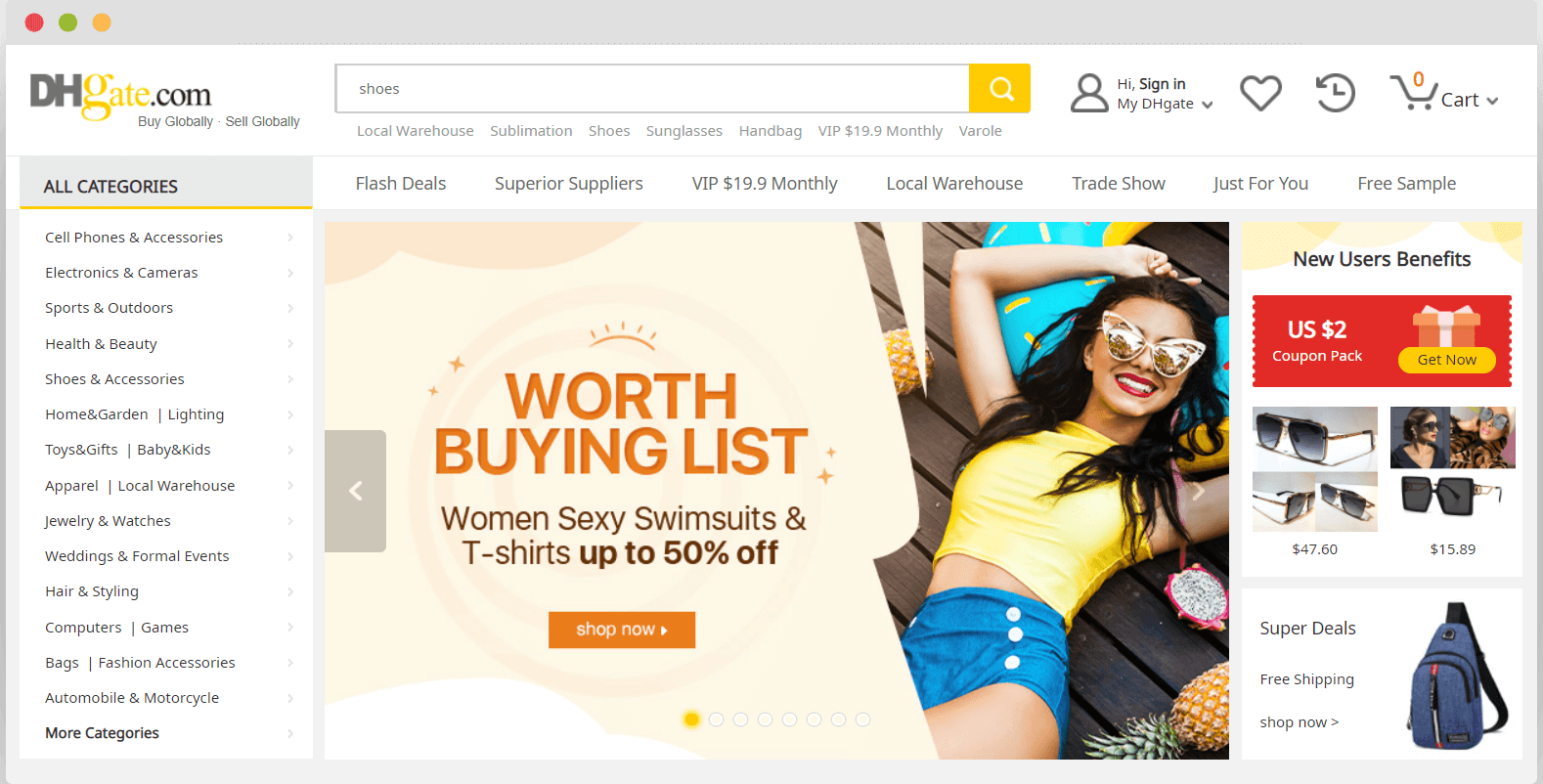 DHgate is legit as a marketplace, but careful when ordering brands from there. You'll notice multiple sellers offering replicas at meager prices. If this was your plan, we advise you to reconsider.
Dropshipping replica products and having them shipped cross-country can result in customs clearance issues for you and your customer alike.
SaleHoo is a popular eCommerce resource for wholesalers and dropshippers alike. On SaleHoo, you can find all types of vetted and authorized AliExpress suppliers – 8000+ of them!
And the best part is – over 80% of SaleHoo suppliers ship worldwide, including the Philippines.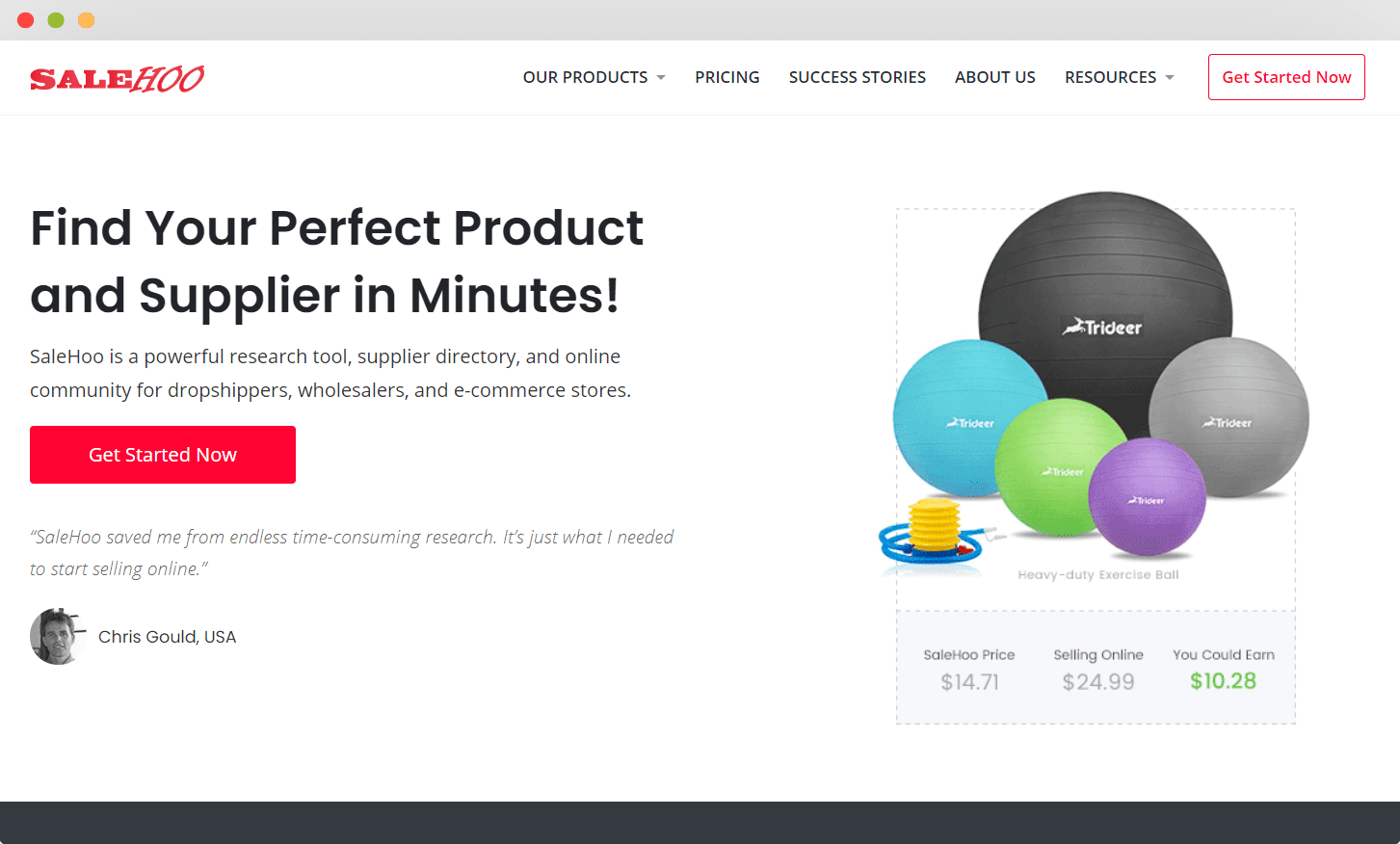 Although SaleHoo is not free to use, it's a great source of Filipino dropshipping suppliers. Aside from the directory subscription, SaleHoo also offers a full dropshipping service and premium educational resources for dropshippers.
MamaBear is a paradise for new moms in the Philippines since it has everything you might need for a newborn up to 12 years old. From clothes and toys to baby feeding and more – MamaBear has it all.
For resellers and dropshippers, MamaBear offers you to resell their products and set your profit margin or markup on their price.
To become a reseller for MamaBearPH, you'll need to register for an account and purchase three items minimum from their website. Other than that, MamaBear is free to join as a dropshipper. You'll pay after a customer bought a product from your shop.
Lynns Fashion Store has two great reseller packages. One is free and the other is a paid membership.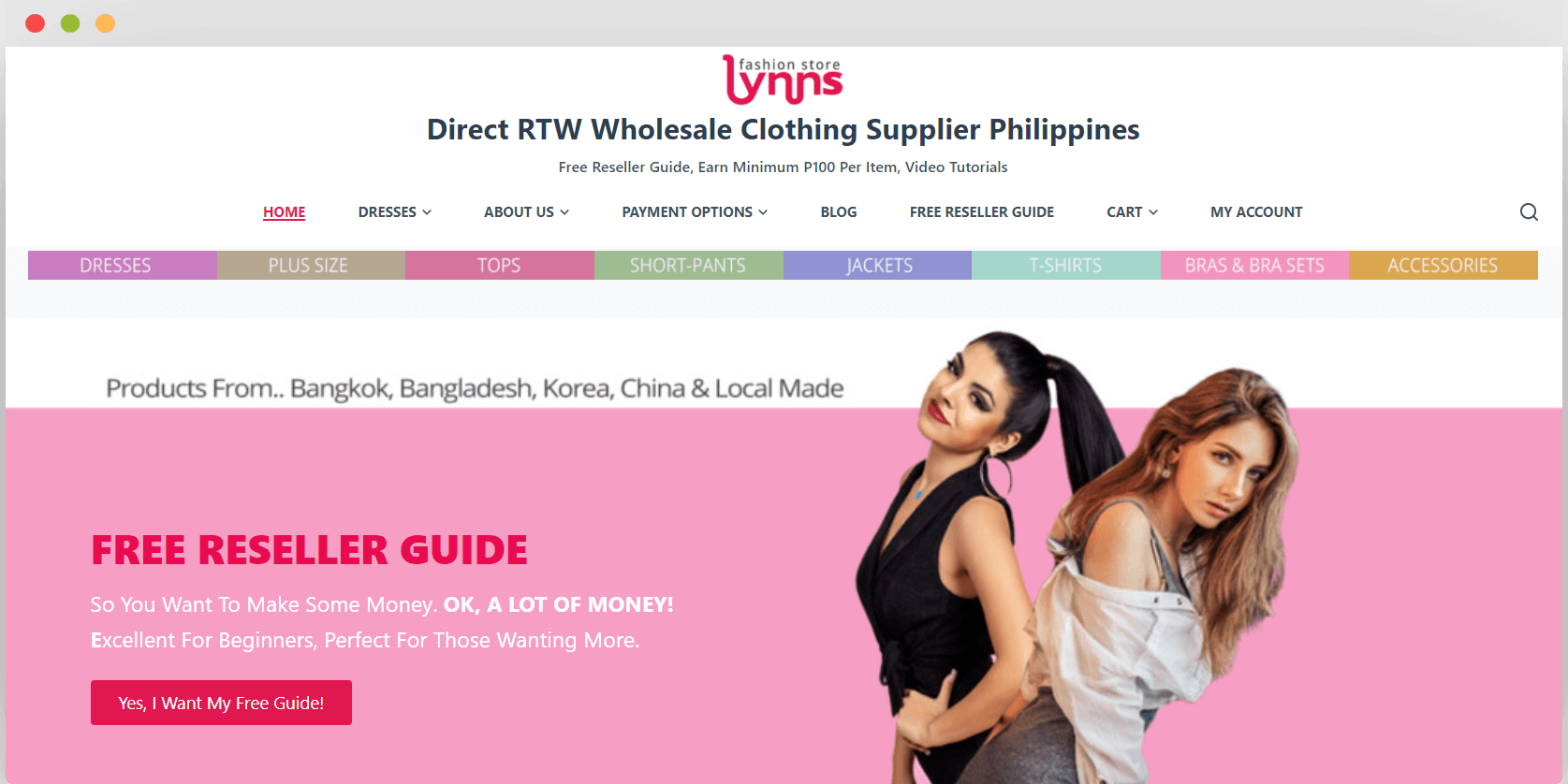 They've been around since 2011 and their strongest point is helping their resellers learn how to really sell online.
Their paid membership comes with awesome how to video tutorials from how to get started to marketing.
If you want a pre-loaded shopping cart with all their products already loaded, you can get yours in 24 hours or less. So how cool is that?
If you have Lazada or Shopee online stores, Dropify could be a fantastic dropshipping supplier for the Philippines. Unfortunately, WooCommerce and Shopify are still not supported, but Dropify claims that they're coming soon as new features.
To join Dropify as a reseller or a dropshipper, you'll need to choose one of their paid subscription catalogs. At the moment, you can choose between baby products, sneakers, sleep essentials, and super deals.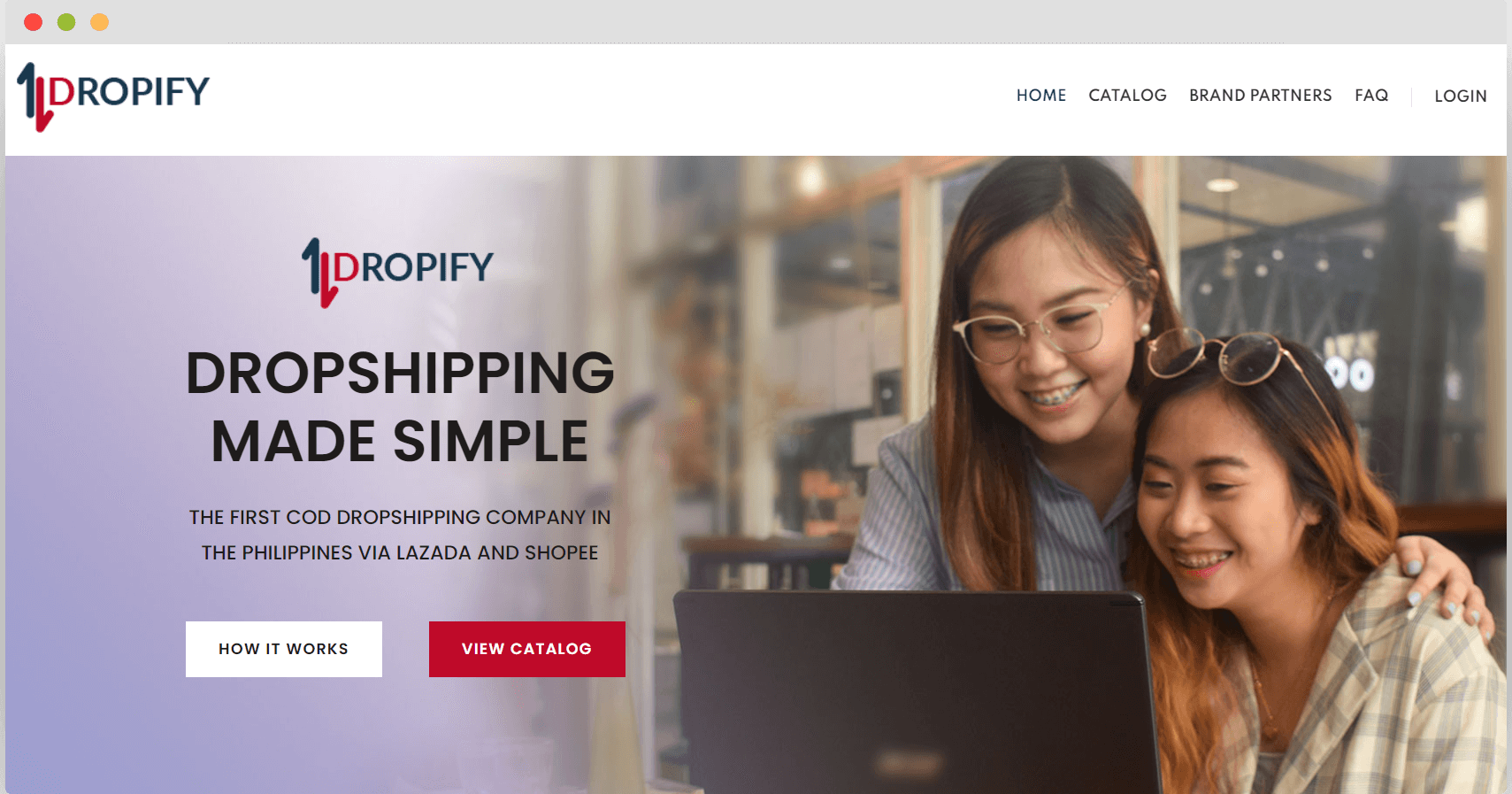 With Dropify, your Filipino customers can also use their favorite COD payment method and feel safe during their purchasing.
On Fashion TIY, you'll be able to choose from an incredible 100.000+ unique products sold by over 1000 suppliers.
Although their warehouses are in China, FashionTIY ships to almost all countries worldwide, including the Philippines.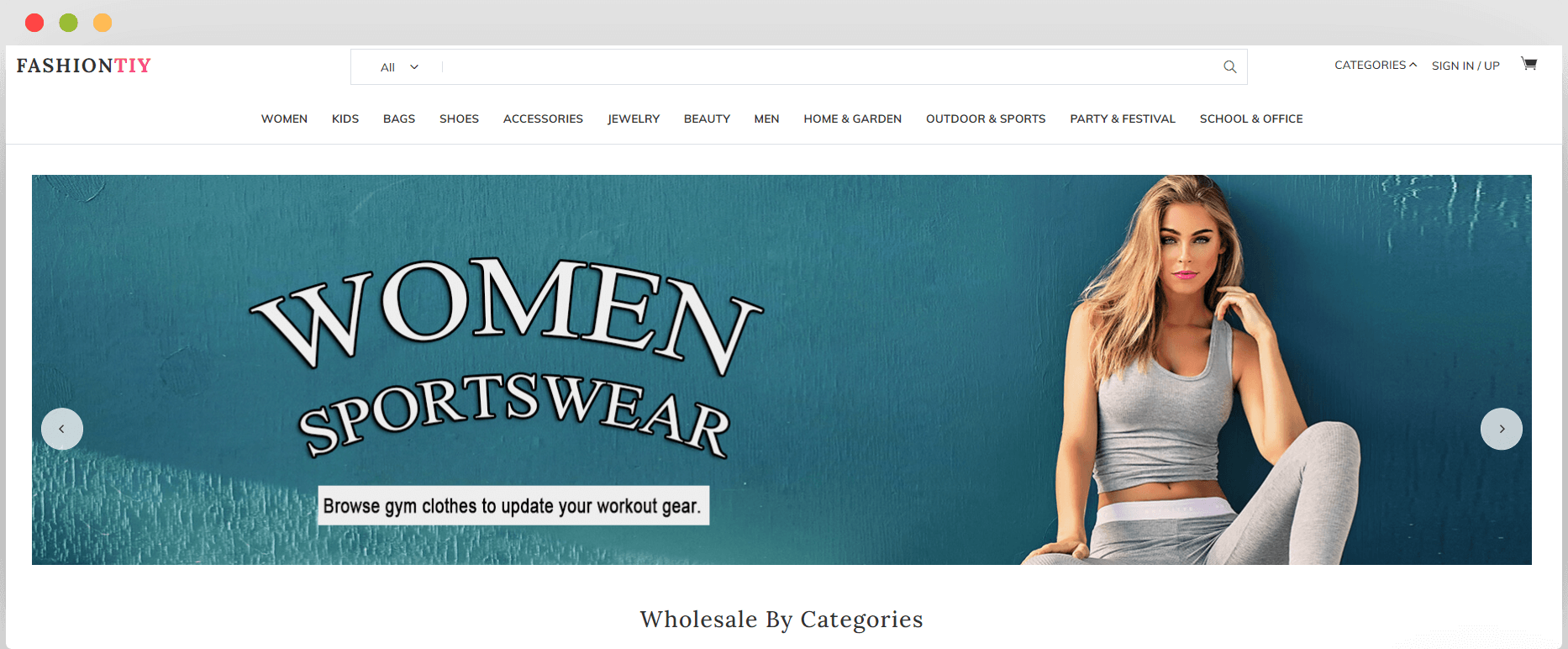 If you choose FashionTIY as your dropshipping supplier for the Philippines, you can use only their priority shipping with DHL, UPS, FedEx, etc. Of course, priority shipping will cost more, but it will also have shorter delivery times.
On the FashionTIY marketplace, you can find products like bags, shoes, accessories, gadgets, kitchen supplies, swimwear, outdoor, sports, and many more.
Over 80% of the suppliers on Spocket are from the EU or the US. These are always vetted suppliers with guaranteed product quality. And now for the good thing – the majority of Spocket suppliers ship worldwide.
With that said, for dropshipping in the Philippines, we recommend that you get in touch with the supplier you're interested in and ask if they can do this for you. It's best to get in touch and settle all the details before importing their listings or placing an order.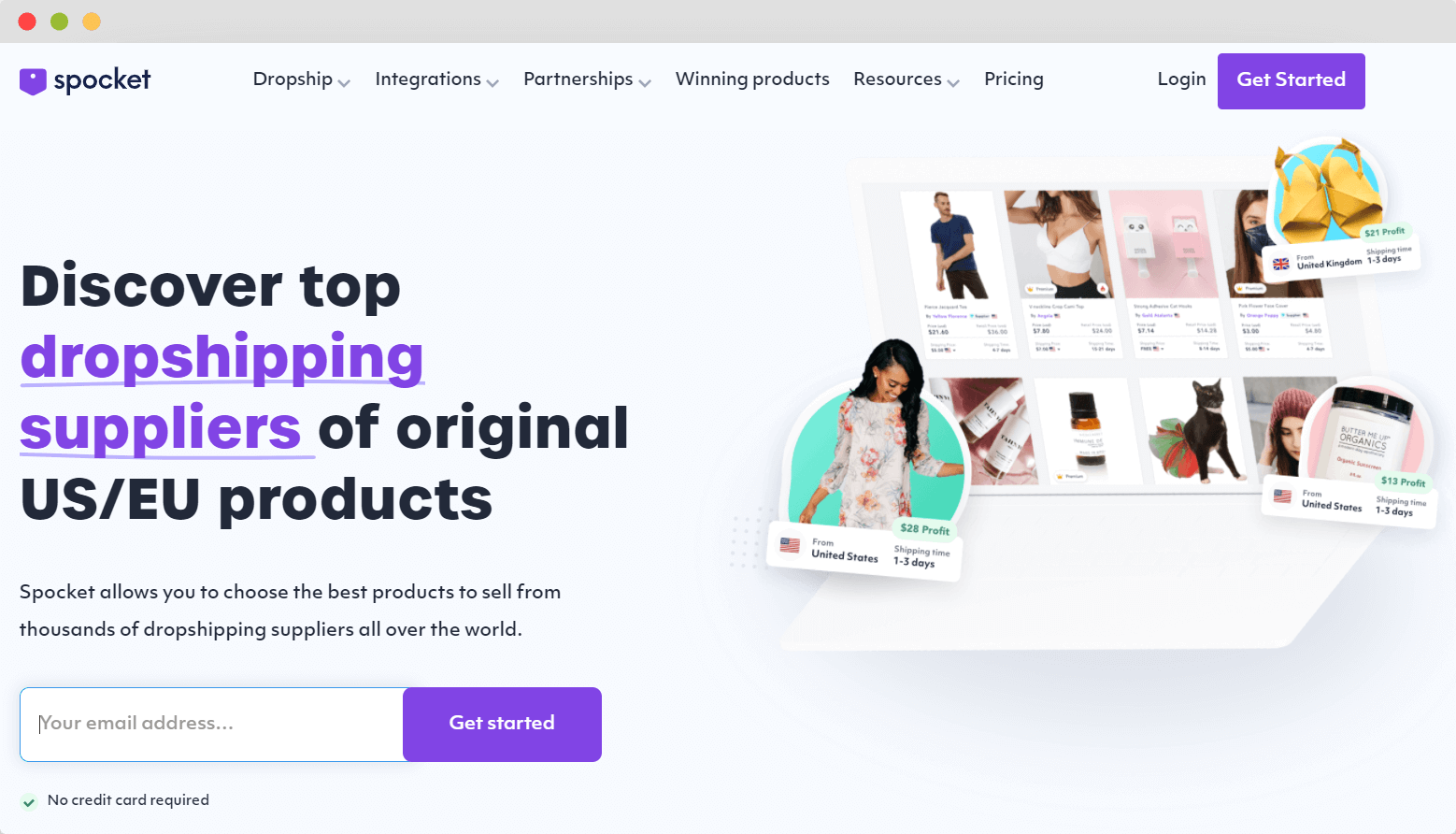 To use Spocket, you'll need to have an online store built with WooCommerce, Shopify, Wix, or BigCommerce.
Spocket's product catalog is free to browse through. However, to start importing product listings, you'll need to get a paid subscription. Spocket's basic monthly plan is $24, and it allows you to import and sell up to 25 different products from their catalog.
Last but not least, we cannot forget Banggood. With the ability to integrate with Shopify and eBay and a custom API if you need to list your products on other shops, Banggood is an excellent dropshipping supplier for the Philippines.
Banggood's dropshipping program is entirely free to join. Plus, as a dropshipper, you'll get anywhere from 5 to 20% discount on their products.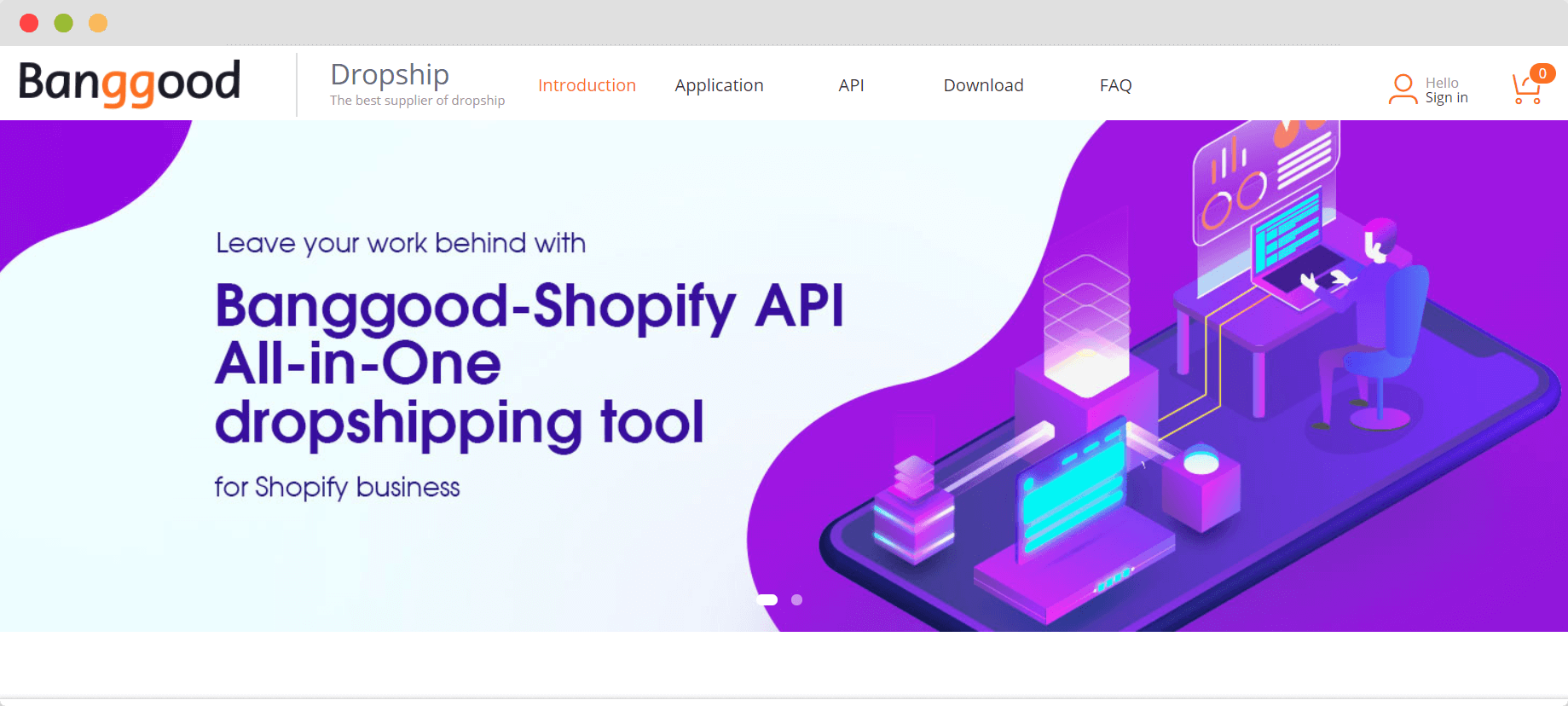 On Banggood, you can find over 200.000 products from around 15 different categories. And the most crucial point – you can use Banggood as a dropshipper supplier for the Philippines with zero upfront costs.
FAQs on Dropshipping Supplier Philippines
And as always, we're here to answer all of your questions about dropshipping suppliers for the Philippines. Here are the answers you need:
What Are the Best Dropshipping Suppliers in the Philippines?
Above, we've mentioned some fantastic dropshipping suppliers for the Philippines. All of them can be a great option – it all depends on the type of product or supplier you need. For instance, you could use AliExpress, CJDropshipping, Bags On Demand, or others.
We always recommend collaborating with a dropshipping supplier with warehouses in the Philippines, such as CJDropshipping. Bear in mind that if the order is shipped locally, the delivery times will be shorter.
How to Start Dropshipping in the Philippines?
Just like any other country, starting a dropshipping business in the Philippines is a process that consists of several steps.
Step 1: Product research and choosing a niche
The first step to any dropshipping business is choosing a niche and doing a diligent amount of product research. Contrary to popular belief, the best product isn't always the one that's the most in-demand at the moment.
Popular products will always have more competition. Plus, they might just be temporary fad trends and not good in the long run. When choosing between a general vs. niche online store, always choose a niche.
For this reason, we recommend doing in-depth product research and defining a niche where there is a solid demand, but it's not entirely saturated. At this point, be creative and think outside of the box.
Competing to rank for a broader niche is always more complicated than ranking for a more narrow niche with a long-tail keyword. For example, trying to rank for the term "water bottle" will be more complex than ranking for "eco-friendly recycled glass water bottle."
Step 2: Competitive research and target audience
Once you've decided on a winning product, it's time to define your target audience and do competitive research. Google the keywords you want to rank for and see which other businesses show up. Now, go ahead and "spy" their websites. Your competitors must be doing something right when they showed up on the first page.
Next, create your imaginary "target persona" or "buyer persona." Who's your ideal customer? Or do you target different groups of people? Create a persona for each target group you want to reach.
Step 3: Naming and branding
Once you know which product you'll be selling, it's time to decide on a name and design your branding. Choose an appropriate domain name and logo that fits your product type and audience.
Next, choose a set of colors that will be your brand colors. Like this, you'll stay consistent throughout all your marketing efforts and become more recognizable throughout different social media channels.
Step 4: Finding suitable dropshipping suppliers
Now that you know your brand, product, competitors, and audience, it's time to find the best dropshipping supplier for the Philippines.
Having a trustworthy supplier who will constantly provide the same level of service is vital for a successful dropshipping business. Hopefully, our list above will help you choose an excellent dropshipping supplier in the Philippines.
Step 5: Building your eCommerce store
Congrats on finding a supplier! Next, it's time to build your online store. First, choose an eCommerce store builder such as Shopify or WooCommerce. Shopify is a full-service builder with hosting included, while WooCommerce is a WordPress plugin.
Shopify is straightforward to use and has a drag-and-drop website editor, but there isn't a free version. On the other hand, WooCommerce is entirely free to use, but you'll need to pay for hosting and domain name to have a WordPress website.
If you don't have too much experience building online stores, we recommend starting with Shopify since it's a much more beginner-friendly option.
Step 6: Importing your first product listings
Once you've finished building and designing your dropshipping store, it's time to integrate it with your chosen dropshipping supplier for the Philippines. Some suppliers will automatically integrate with Shopify, while others will supply you with .csv files.
Choose the products you want to import, and don't forget to customize the titles, product descriptions, and prices. Take care of how you price your products – ensure you calculate your profit margins correctly and take all of your costs into account.
Step 7: Marketing and sales
Your next step after importing the desired products is marketing and sales. And this is the fun part for most dropshippers – this is what you should be doing.
To promote and sell your products, try to be present on social media channels where your targeted audience is. Give value to your potential customers by constantly sharing valuable content without being too pushy. And always remember that you need to gain their trust and position yourself as an authority in your niche.
Our following advice is always to use SEO best practices and optimize your product pages and blog p. SEO takes longer to bring you results, but once you rank, you enjoy timeless free traffic. Don't underestimate the power of a well-developed SEO plan.
Step 8: Order fulfillment and shipping
Assuming you've successfully reached your first sale (hooray!) – now it's time to fulfill and ship the order. After receiving the order from your customer, go ahead and place an order for the product at your supplier's marketplace.
Then, please put down your customer's address in the delivery location and place a note asking to remove their invoice from the package. Confirm that the order is shipped, and ask them to send you (or your customer) a tracking number.
Is Dropshipping Legal in the Philippines?
Yes. Dropshipping is entirely legal in the Philippines and most other countries worldwide. All you need to do is ensure you work according to rules and regulations and pay taxes or duties wherever applicable.
For example, charging VAT in the EU will be obligatory from 1 July 2021 if you sell to EU customers. Stay in the loop on such info, and you're good to go.
And finally, don't drop ship any replica or fake branded products. That can result in different penalties and customs clearance issues in countries during transit. And needless to say, never scam your customers or promise something other than what you're selling. That's the only way to build a successful, long-term dropshipping store.
Is Dropshipping in the Philippines Profitable?
Dropshipping to the Philippines can be just as profitable as in any other country. It all depends on finding the right product and the right audience. With that said, finding the right supplier is another vital aspect to consider.
Your supplier = your products! Always remember that. Being such a key player in your sales chain, your supplier should be reliable and consistent in product quality and order fulfillment. If you cannot rely on your supplier, your online business can quickly fall apart.
To ensure that your business stays profitable, think carefully about the profit margins you're going to set. You can include the shipping fee within the price and then market the product with free shipping. Furthermore, think of VAT, import duty, etc., and see if you calculate them within your final price.
Forgetting to calculate miscellaneous costs related to taxes or shipping is a common mistake of new dropshippers. Without this calculation, your profit numbers will be way off, and you'll earn less than you anticipated.
Is Shopify Available in the Philippines?
Yes – Shopify as an eCommerce builder is available in the Philippines. There are over 10.000 Shopify stores that sell locally as well as worldwide.
Is Dropshipping Better than Wholesale in the Philippines?
Dropshipping in the Philippines is better compared to wholesale if we speak in terms of risk. The low risk and low investment of dropshipping are the two main features that make it attractive as a business model.
We recommend wholesales as a business model only after you're sure of your selling capabilities and feel ready to scale and grow. At that point, it's best to start collaborating with a full-service dropshipping agent who can help push things further.
The main advantage of buying in bulk is the possibility to negotiate better prices. But, until you're ready to take such a big step, we recommend sticking to dropshipping. You don't want to end up with a massive pile of stock on your hands and no buyers.
What Are the Best Products to Dropship in the Philippines?
Doing a fair amount of product research is vital before starting an online business. Who are your competitors? What keywords to bid on? Is there an audience for your product? Do you have ways of reaching that audience?
Ask yourself all of these questions – and find the answers! Choosing a winning product can make or break a dropshipping business. Paying enough attention to this part of the process can give you a great start.
In 2023, some of the most popular products that sell well in the Philippines are: phone accessories, electronics and gadgets, customized and personalized products, beauty and makeup products, LED lights, art suppliers, women's and men's clothing, hobbies, exercise products, sustainable and eco products, and more.
However, that doesn't mean you'll have an easy time selling these products. The more popular a product niche is, the more competition you'll have. That's why it's essential to choose a narrow niche that will give you a competitive advantage.
For instance, there are many dropshippers selling yoga mats. But, you could focus on selling a specific type of yoga mat with support for pregnant women – now, that's a much more narrow and specific target group!
Is Dropshipping in the Philippines a Good Idea in Terms of Shipment?
To avoid high shipping costs and delayed deliveries, always start by choosing a dropshipping supplier who has warehouses in the Philippines.
Alternatively, look for suppliers with worldwide shipping. Ask them everything – the cost of shipping, delivery times, shipment methods, etc. If you have customers not just in the Philippines but in other countries worldwide, ask about each country individually.
Do I Need to Register a Company to Start Dropshipping in the Philippines?
Not necessarily. You can be a dropshipper in the Philippines with or without a business entity. However, we encourage you to follow all proper business transactions depending on the type of business entity.
Furthermore, depending on where you're selling, we advise you to follow all customer country rules and regulations regarding VAT, import duty, and similar.
How Do I Order from 1688.com to the Philippines?
1688.com is entirely in Chinese! That's one of the main problems of dropshippers who want to order products from 1688.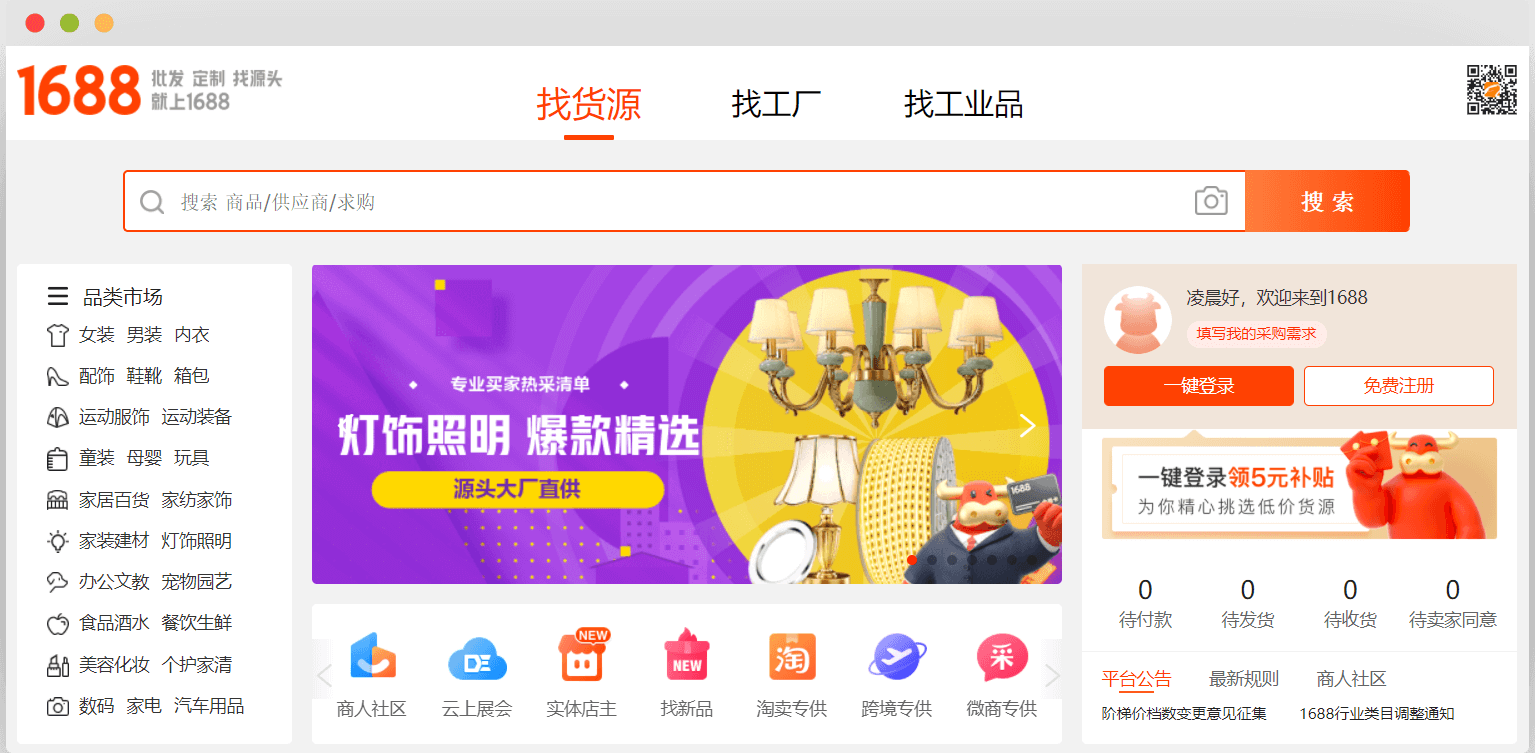 The prices on 1688 are indeed highly affordable, and the product range is to envy. However, to dropship with 1688, you'll likely need the help of a dropshipping agent in China. They speak their language and can help you negotiate and buy what you paid for.
What Problems Will I Face When Starting a Dropshipping Business in the Philippines?
Due to distrust in online transactions and the high frequency of online scammers, Filipinos still prefer the safer COD option – cash-on-delivery.
Other than that, you should know that eCommerce in the Philippines is not as developed as dropshipping in Germany or the US. Compared to the number of online buyers, competition can also present an issue.
To overcome this issue, you have to find a narrow niche and show the right product to the right audience.
Can I Use a Dropshipping Agent to Help me Dropship to the Philippines?
Absolutely! However, when choosing a dropshipping agent, always ask about the services they offer.
The best dropshipping agents act as a one-stop-shop and take care of the entire dropshipping process – from product sourcing to order fulfillment and private labeling.
Another hint when it comes to dropshipping agents is asking if they have warehouses in multiple countries and ensuring they have a worldwide fulfillment center. With this, you'll know that your dropshipping company can help you drop ship to the Philippines.
What Are the Available Payment Gateways in the Philippines?
Suppose you have an online business in the Philippines and are receiving money through your website. In that case, these are the available payment gateways you can choose from:
2Checkout, Credit/Debit PayMaya wallet, Coinbase Commerce, BitPay, Dragonpay, iPayLinks, PayPal Express Checkout, PayTabs (credit card), GoCoin, MOLPay, PayDollar, Lay-Buy, Splitit Payments, etc.
To Conclude
If you thought that dropshipping suppliers in the Philippines are impossible to find – we're here to prove you wrong! With a little bit of research, your eCommerce business can flourish. Of course, that's our end goal – helping dropshippers in the Philippines.
We know that Filipino dropshippers have a slight geographical disadvantage over dropshippers in the EU or US, so we hope that you can use this guide to overcome these difficulties.
Finally, we're hopeful that this list of the best dropshipping suppliers for the Philippines will help you find the reliable and trustworthy suppliers you need.
If you still need help with product sourcing, do get in touch. We here at NicheDropshipping can help you find the most fitting suppliers at affordable prices!