Mexico has an estimated population of over 126 million people. More than half of this population is under 45 and tech-savvy. As the level of internet penetration grows, this demographic is becoming increasingly keen on e-commerce.
Dropshipping in Mexico, therefore, has immense opportunity for growth. With e-commerce still growing, the competition is not as stiff and there is a huge market gap you could fill.
The first step, however, would be to find suppliers that dropship to Mexico.
In this article, we tell you about the best dropshipping suppliers in Mexico that you can work with, what they have to offer, and some tips on navigating the Mexican market.
Let's begin, shall we?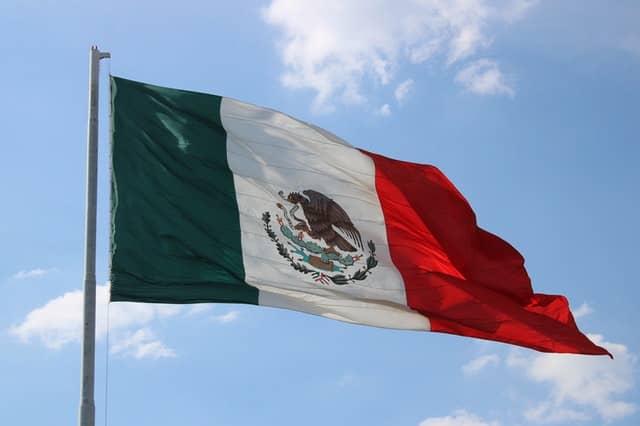 Petmarkt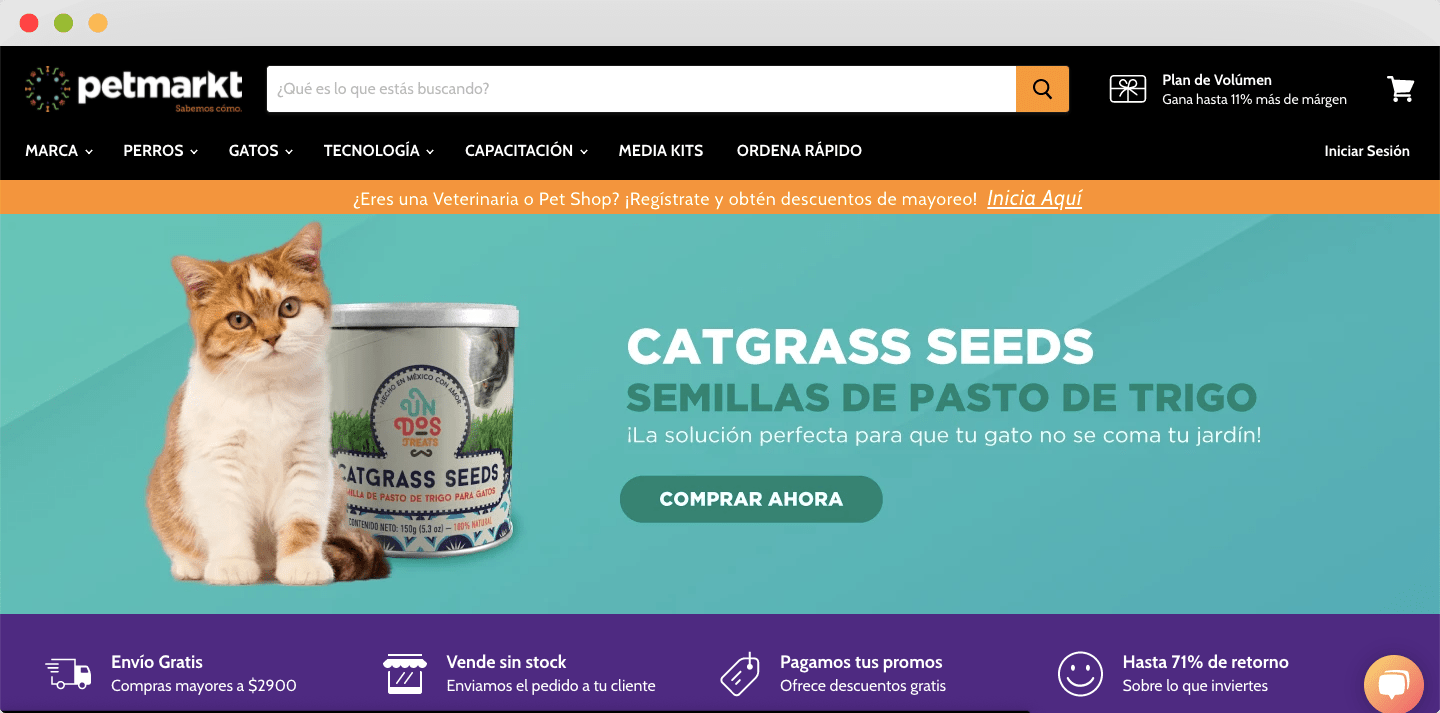 Petmarkt is a supplier of pet food, treats, hygiene supplies, toys, and training gear. It is a Mexican company that currently focuses on the local market.
To dropship Petmarkt products, you would first need to set up an account on their site and upload your store logo. You are then allowed to list the products on your dropshipping store and its social media platforms. When an order comes in:
Log in
Add the product your customer ordered to your cart
Fill in their address as the shipping address
Fill in your store details as the billing address
As a dropshipper, you would have access to wholesale prices on all products. You would also get discounts for large volume purchases.
Orders placed before 1 pm are shipped within 24 hours. Large orders or late-in-the-day orders are shipped within 48 hours or more.
USA Computer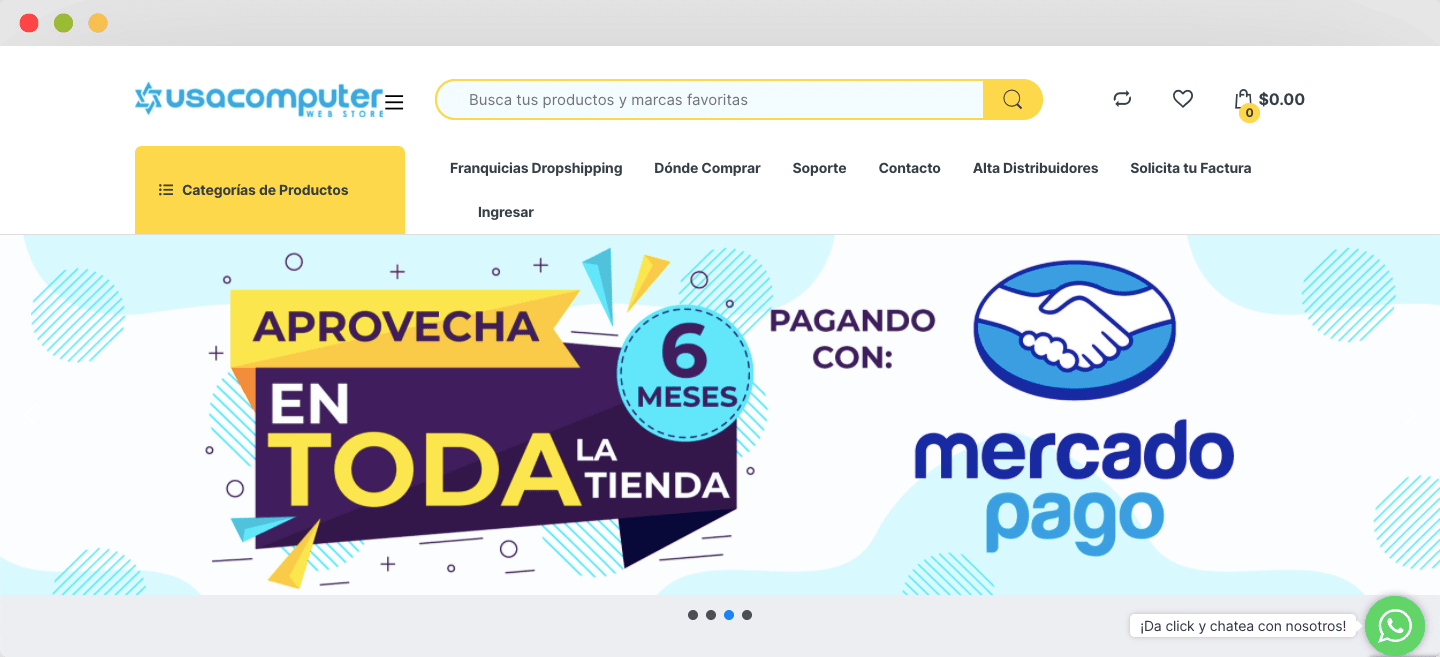 USA Computer is a wholesale supplier of computers, tablets, gaming devices, televisions, and a variety of accessories. The company also offers health tech gadgets such as temperature sensors. Given the worldwide tech frenzy, this is often a profitable niche.
This company is based in Mexico and has an established dropshipping system. To partner with them, you would have to set up an account and choose one of the membership plans.
The membership plans are structured to include different services but all of them give you access to list various products. There is, nonetheless, a limit on the number of goods you can list based on your plan.
USA computer does not charge any dropshipping commissions but only bills each order based on price and shipping costs. You would additionally benefit from wholesale prices that allow you to enjoy a healthy profit margin.
It is worth mentioning that the products from this dropshipping supplier include top brands in the market like Lenovo and Acer. The product variety is equally vast and may make up for the cost of admission.
NicheDropshipping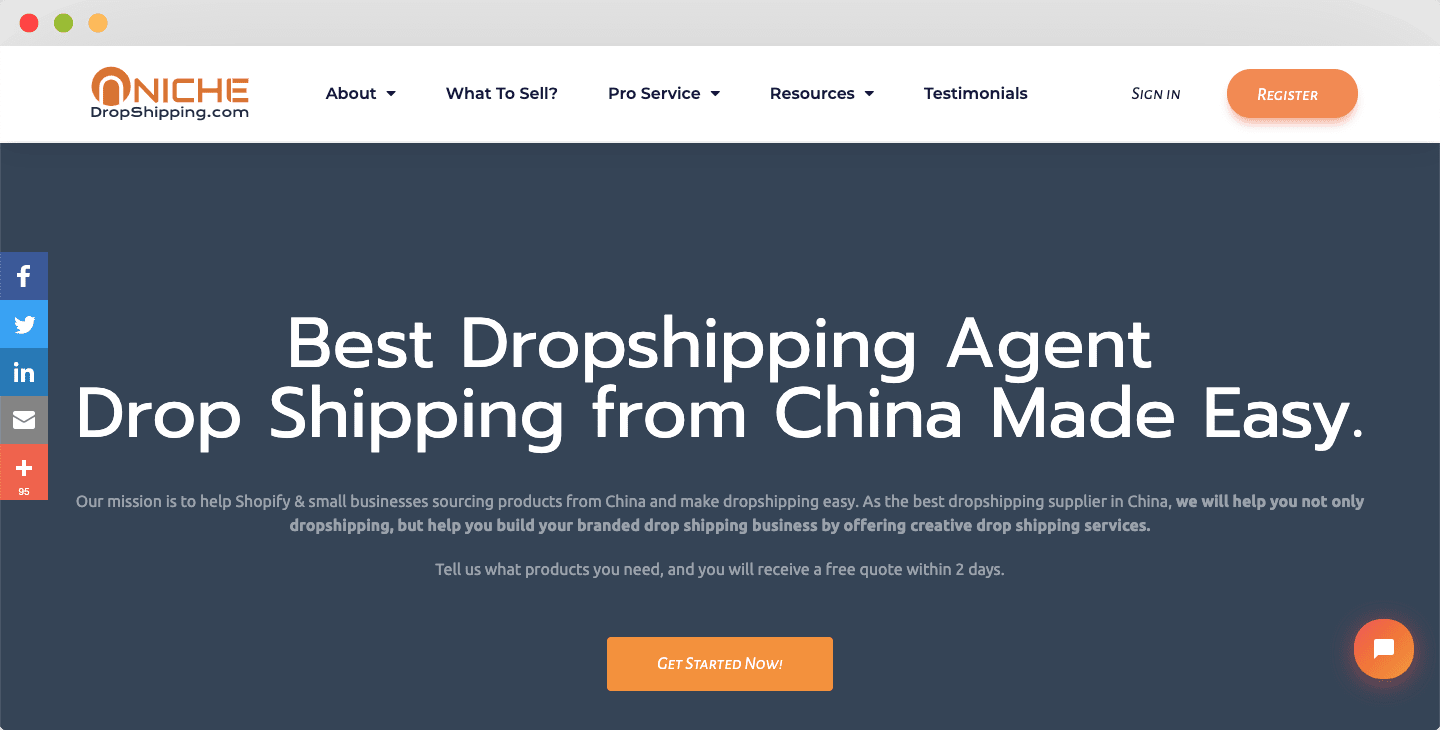 NicheDropshipping is a dropshipping company that offers comprehensive and automated dropshipping services. The company is based in China and has 5 warehouses including two in the USA.
NicheDropshipping offers worldwide fulfillment and your customers in Mexico can have their orders shipped through any of the 18 shipping options. The USA warehouse also helps ease the fulfilment process.
Further, NicheDropshipping gives you access to an extensive selection of goods. No matter the niche of your dropshipping store you will have access to whatever your clients need.
In the event that you can not find certain products, your assigned dropshipping agent can source the products you require from manufacturers. They can also:
Negotiate better rates on your behalf
Handle the transfer of goods to the warehouse and ensure proper storage
Partnering with NicheDropshipping is a breeze.
Simply start by registering your free account and authorize it on the NicheDropshipping site. Browse to find the products in your niche and sync the listings with those of your store. Voila! You can now share orders from Mexico for fulfillment.
You can expect same-day fulfillment for in-stock products and a 2-5 day lead time for products that have to be sourced. Other services such as white labeling and private labeling are also available.
AliExpress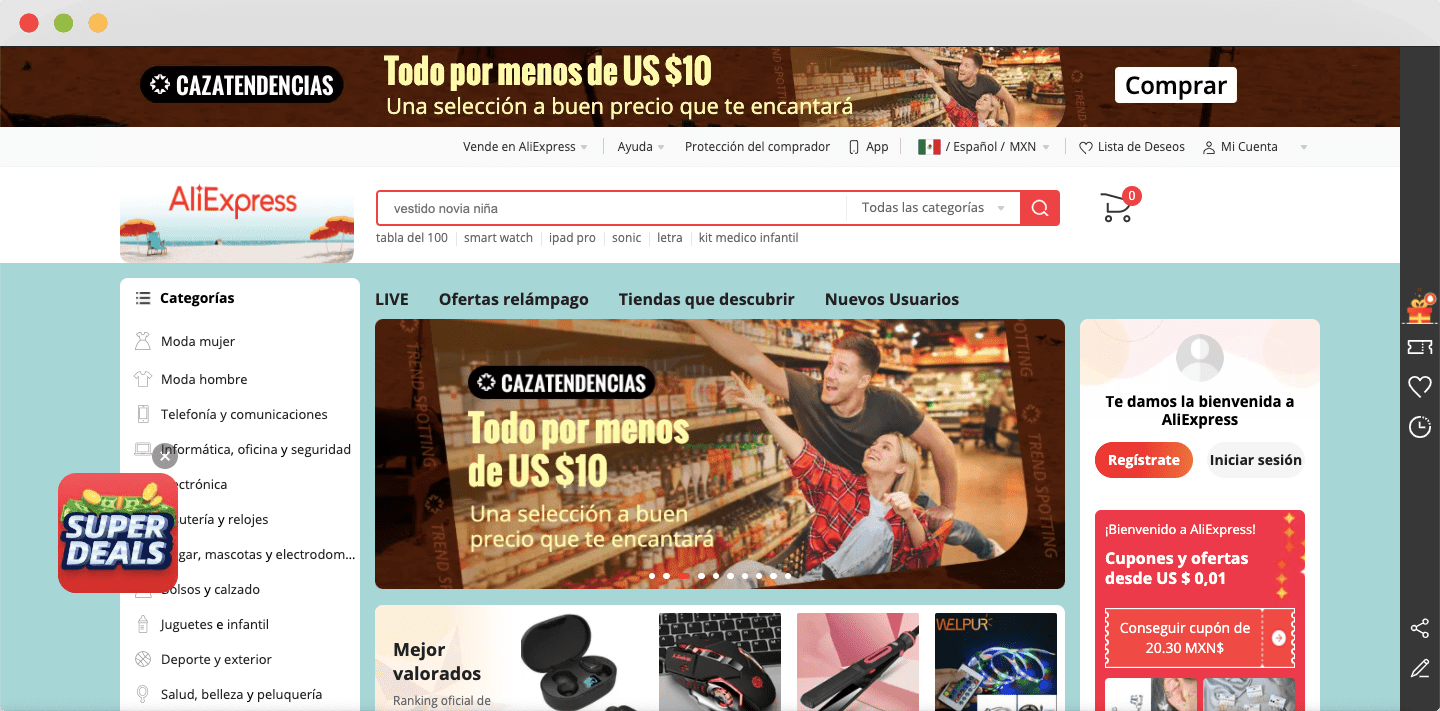 AliExpress is a China-based dropshipping supplier that caters to dropshippers all over the world. On the site, you will find millions of products listed with images and wholesale prices.
Once you have identified your niche, you can run a search to find products that you would like to list on your dropshipping store. You would then use an app, like Oberlo, to import the products onto your store's product listing and set prices at a mark-up.
As you choose products, evaluate the suppliers and their performance stats. This is important as it will give you a sense of how reliable they are in fulfilling orders. It could also help you find good deals such as free shipping or suppliers that offer ePacket shipping.
Wholesale 2b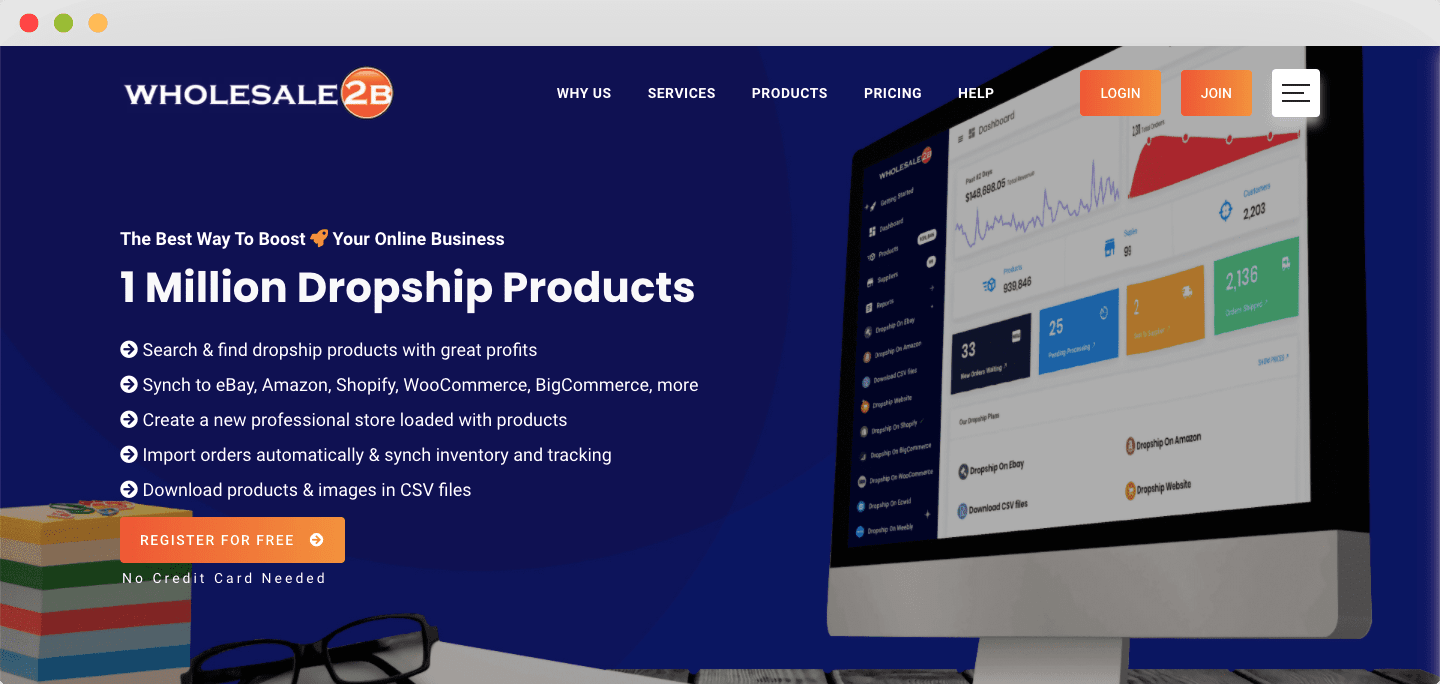 Wholesale 2b lists about 1.5 million different products from different suppliers. Here too you would have to identify your niche and choose the products accordingly.
Whereas you get to choose the products and suppliers, Wholesale 2b deals with the suppliers on your behalf. This saves you time and also protects you from scams because the company gets each supplier.
You can equally look forward to helpful tools from Wholesale 2b. The apps, in particular, are designed to:
Help you import products to your Shopify, Amazon, or Woocommerce dropshipping store
Update your product listing based on the available inventory
Compile orders for you to share with Wholesale 2b as opposed to manually inputting them
Receive tracking information when orders from your store are shipped
Seasonsway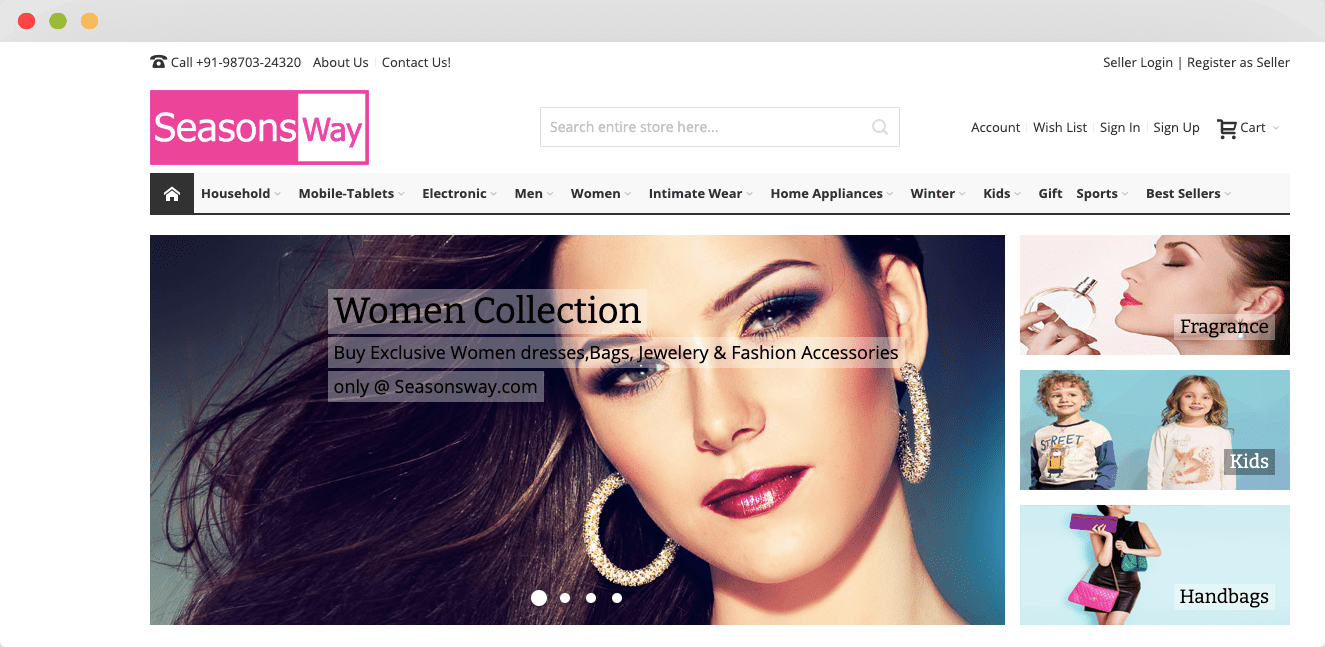 Seasonsway is an India-based dropshipping company. It was one of the first companies to start dropshipping products to Mexico. Today, it still maintains a strong supply network which it uses to fulfill orders.
Partnering with Seasonsway will cost you a one-off facilitation fee to access its services. These services include:
An independent dropship panel to work
Professional packaging
Discounted drop ship rates
Express shipping
Inventory management
24/7 Customer Support
Access to download product images and upload them to your store or social pages for marketing
On the Seasonsway platform, you will find about 1.5 million products. Each of the suppliers is vetted and the packaging is directly handled at Seasonsway warehouses. The Express delivery lead time is about 7 to 15 days.
Doba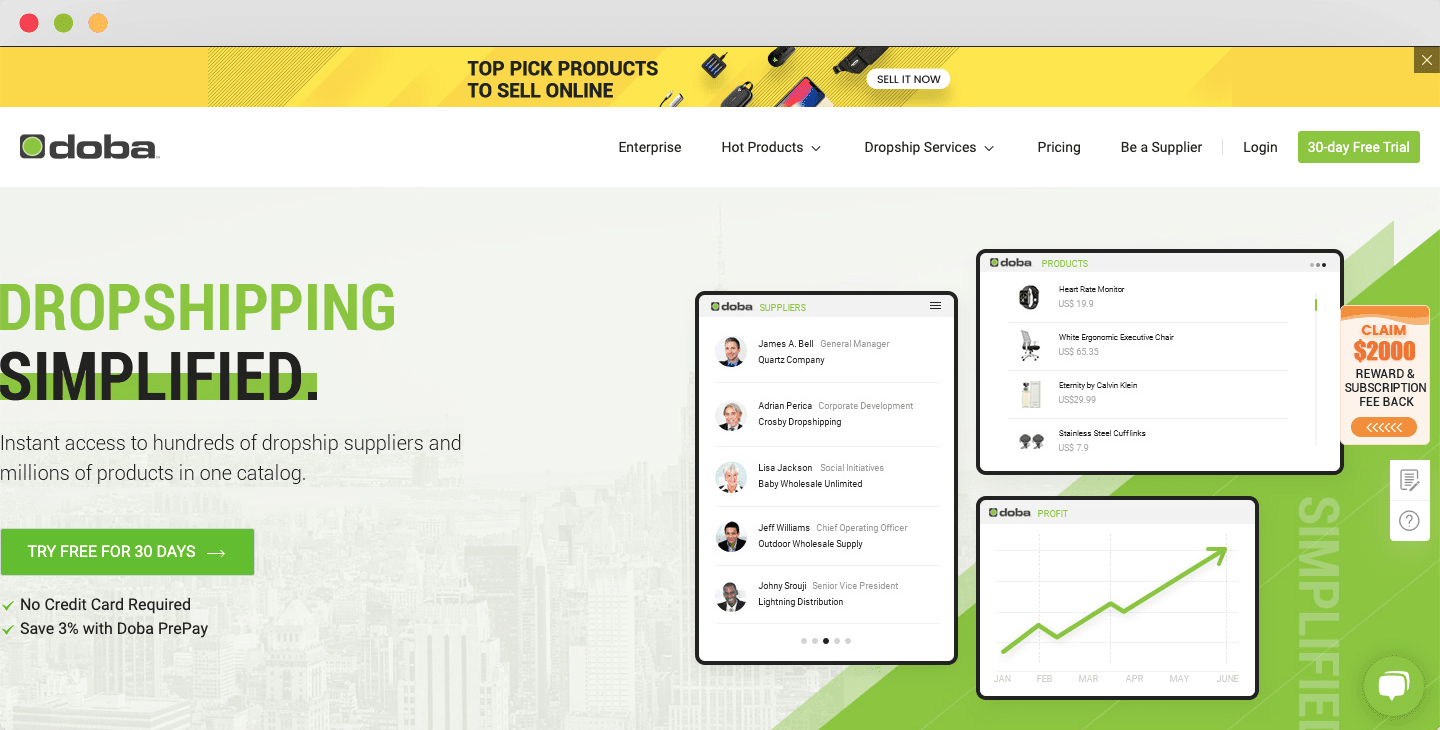 Doba offers access to a wide variety of suppliers that handle products in different niches. It integrates seamlessly with most major dropshipping platforms including Amazon and eBay.
When you sign up you will have a 30-day trial period to get a feel of how the platform works. After this period, you can choose any of the membership plans. They range from $30 to $50 a month.
Everything else is pretty standard from there on out as you can import products to your online store and start receiving orders. That said, it is a plus that you can sort the products you have chosen before importing them.
Depending on your package, you may also enjoy other advantages such as:
Access to a curated product list
Bulk order uploads
Alerts for changes in inventory and price
CJDropshipping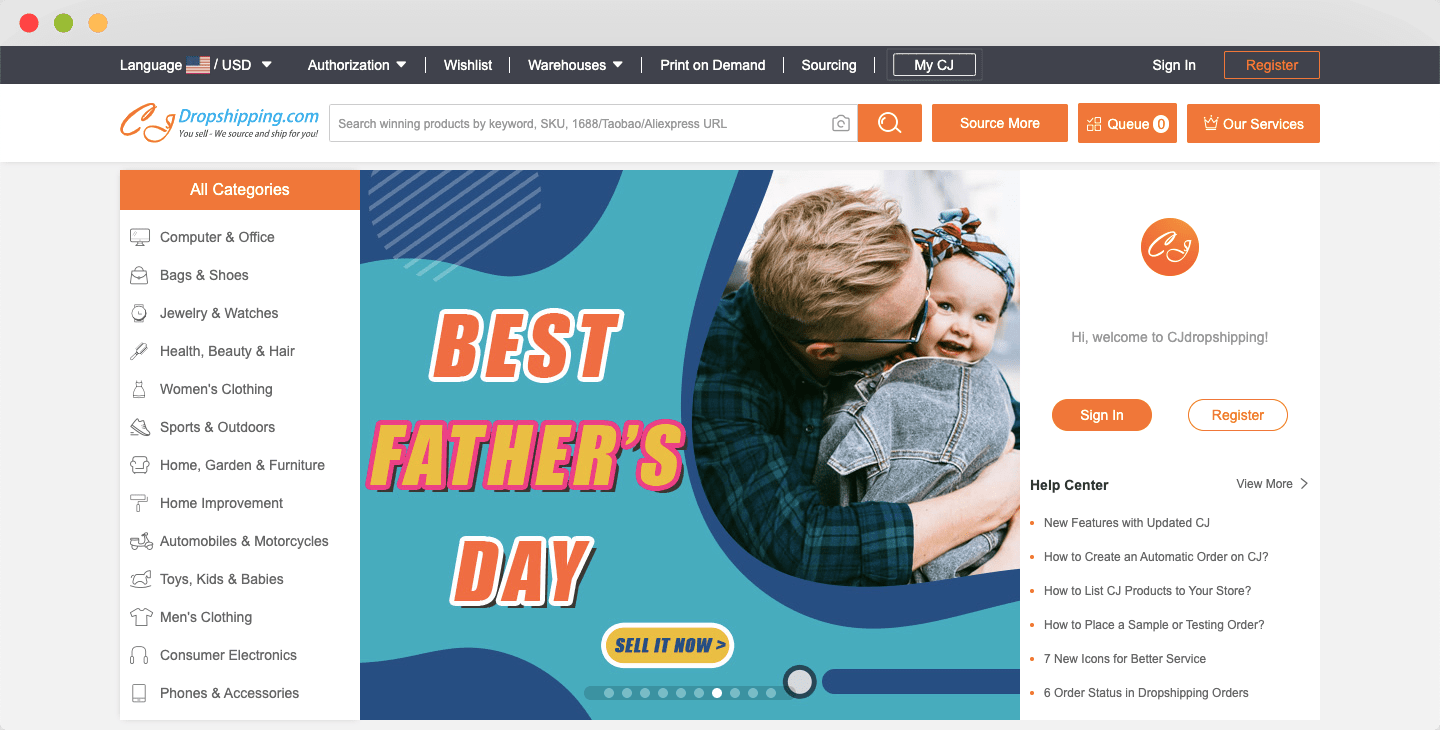 CJDropshipping connects dropshippers with hundreds of suppliers. It promises lower prices than competitor sites like Alibaba and faster shipping too as orders are processed from a warehouse in the USA.
There are no fees required to sign up on CJ Dropship. You will, nevertheless, have access to:
Free product images and videos
Product sourcing
24/7 Customer care in multiple languages Including Spanish
Quality control before products are dispatched
The CJ app makes it easy to import product listings to your dropshipping store. It also allows you to process orders with one click.
Printful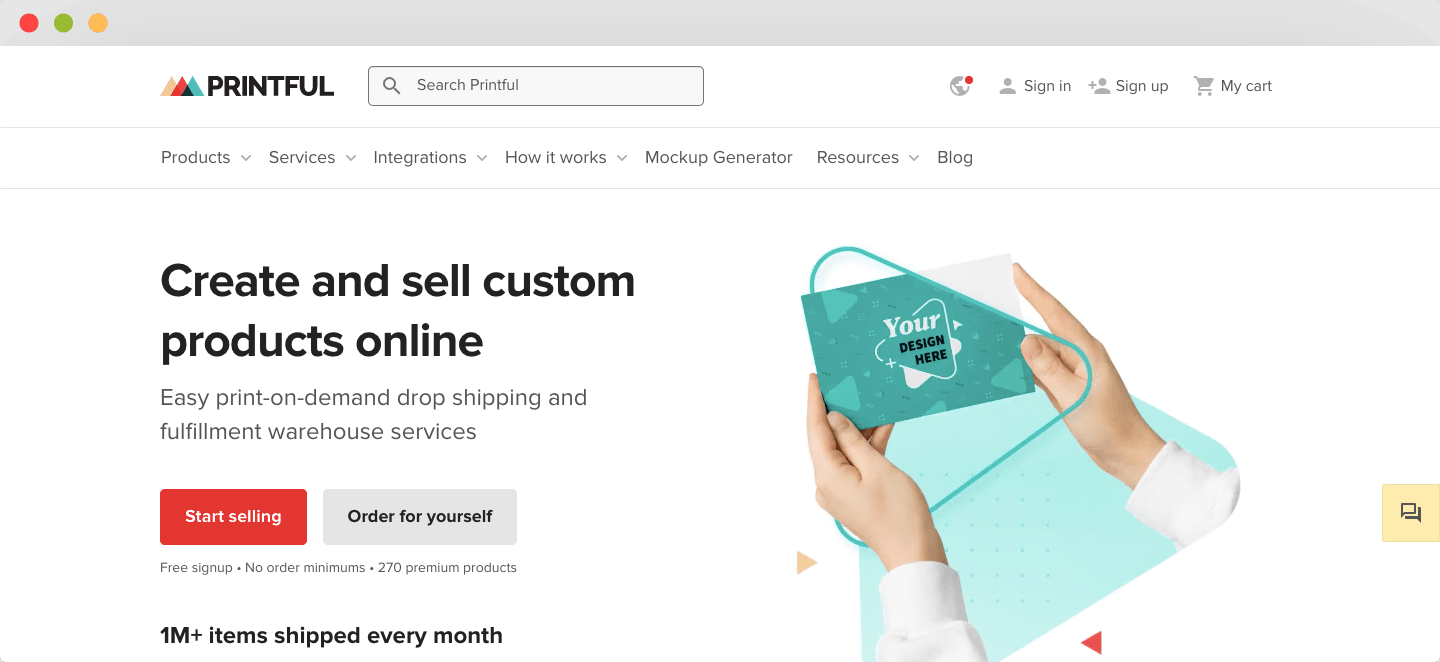 Printful is a great option to explore if you would like to dropship custom products to Mexico. It grants you access to plenty of suppliers that deal in products such as handmade name jewelry and custom printed mugs or T-shirts.
One of the greatest upsides of Printful is that it has a mobile app that you can use to track orders on the go. Moreover, there are no fees involved and you can rely on the company's worldwide shipping network.
Printful is compatible with dropshipping stores in Shopify, Etsy, and Woocommerce. If you should experience any challenges, you can always reach out to the customer care team.
Worldwide Brands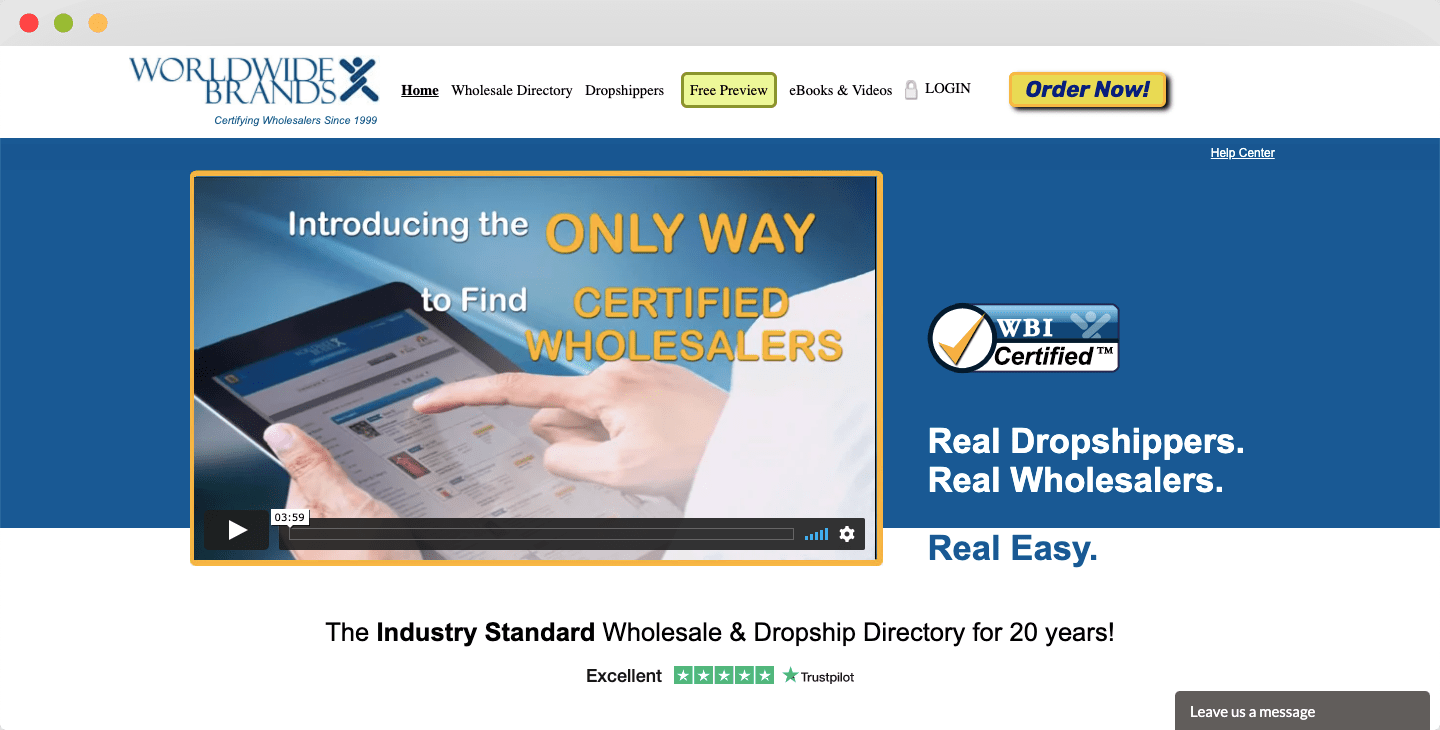 Worldwide Brands gives you access to an entire directory of international suppliers. In this case, you would zero in on Mexican dropshipping suppliers. The best part is that each of them is vetted before listing and you can offer your clients great variety.
The suppliers on this platform are all wholesalers which provides the advantage of lower prices. This can, however, be a challenge if you are just starting out and your orders are in small quantities.
The lifetime membership fee to sign up for Worldwide Brands is also comparatively higher than that of its peers.
SaleHoo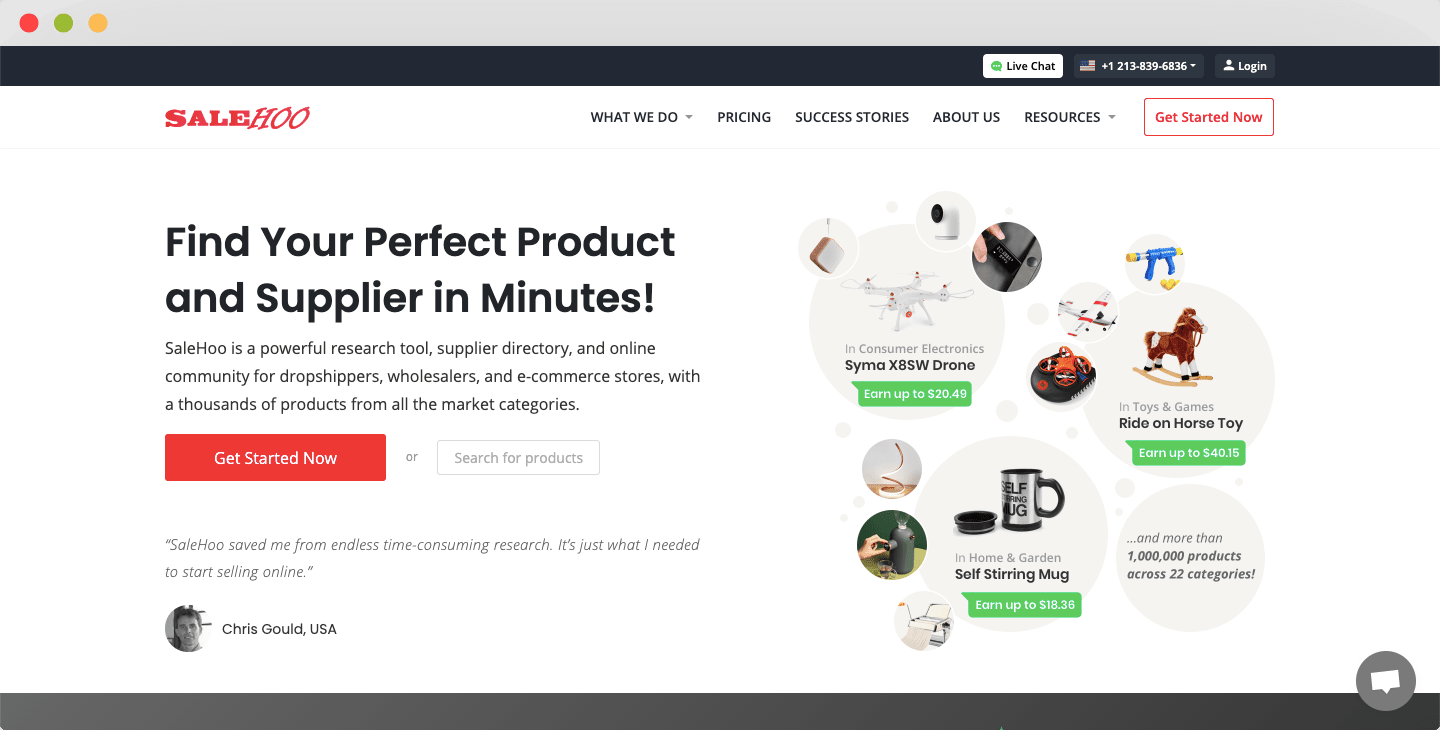 SaleHoo brands itself as a source for pre-vetted wholesale suppliers that are scam-free and offer the best quality of products. So much so that there is a 60-day money-back guarantee if you are dissatisfied with the quality of the service.
SaleHoo access and perks come with a membership fee. Nonetheless, after payment, you can begin importing products to your dropshipping store. The only downside is that you would have to engage each supplier individually.
Oberlo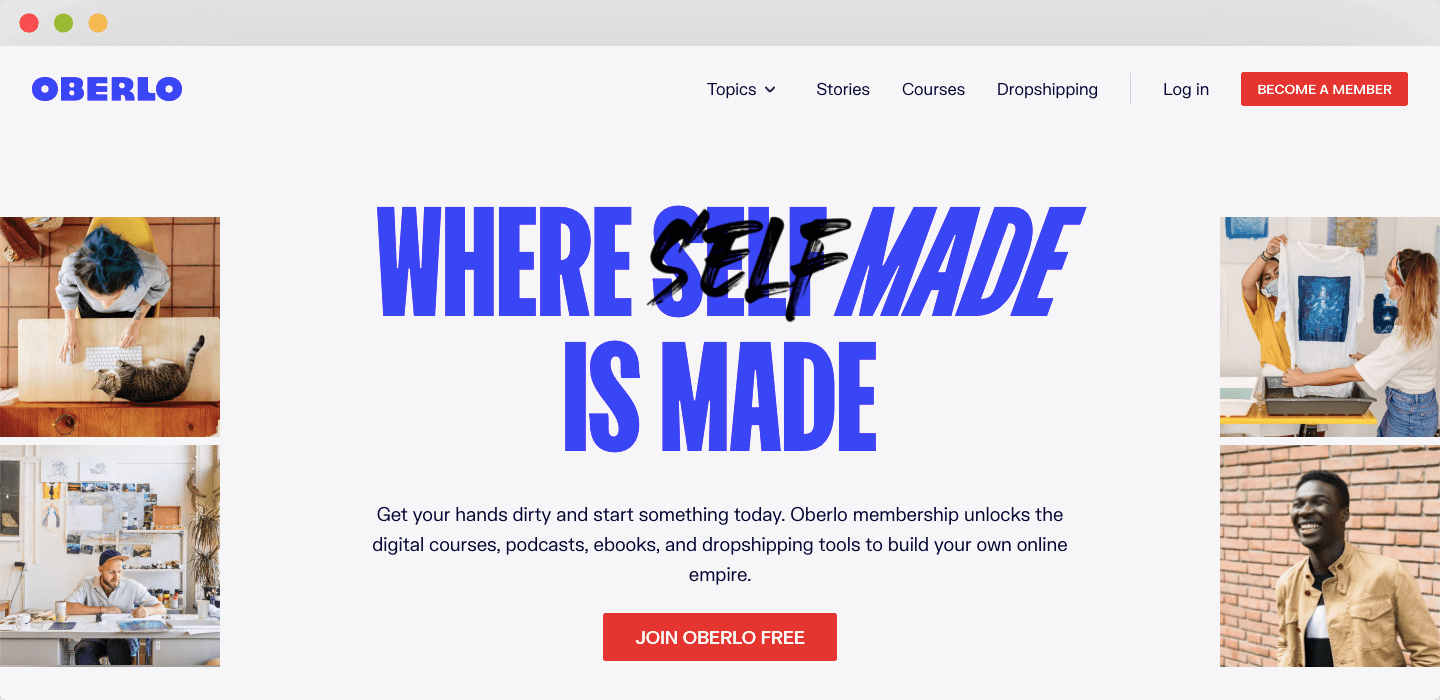 Few dropshipping platforms come close to Oberlo in terms of instinctive design. It is built to not only give you access to suppliers but also to ensure that you have all the data you need to choose the right products.
For a budding market, like Mexico, such analytics are essential as they help you understand what customers need. They also help you learn how to scale your dropshipping business over time based on the local dropshipping market trends.
After the initial two-week trial period, you will need a subscription to keep enjoying Oberlo services. This will, nevertheless, give you access to unlimited orders, analytics, and automated inventory and pricing updates.
FAQs about Dropshipping and Dropshipping Suppliers Mexico
Are There Any Special Qualities That I Should Look Out for in a Dropshipping Supplier for the Mexican Market?
Yes. Most dropshipping suppliers focus heavily on the North American, European, and Australian markets. It is essential to specifically inquire whether they are willing and able to fulfill orders in Mexico.
Consider their proposed methods of shipping as well including costs and timelines. Aim for suppliers with both affordable shipping and reasonable delivery times.
As a Dropshipper, What Factors Should I Be Aware of Regarding Dropshipping in Mexico?
The Mexican dropshipping market is still warming up to dropshipping but the trend is catching on. Consequently, your sales might start slow but as your brand gains trust, you will likely have an upward trajectory.
Additionally, pay attention to unique payment methods such as OXXO. Most Mexicans are unbanked and may have an easy time transacting through such means. Where possible, incorporate them into your store.
Consider too that English is not the native language of Mexicans. Make an effort to include Espanol as a language option on your dropshipping store. Your advertisement content should also preferably be available in both English and Espanol.
Is Dropshipping in Mexico Profitable?
Like all other consumer markets, the Mexican people enjoy the convenience, variety, and affordability of e-commerce. Better still, the dropshipping market is not yet saturated. This leaves ample room to establish your dropshipping business.
All these factors put together lead to the conclusion that, yes, dropshipping in Mexico is profitable.
Final Thoughts
Venturing into a dropshipping market that is still developing is walking through an uncharted path. It may not be easy to get it right but if you do, the profits will be worth the effort.
At NicheDropshipping, we capitalize on our vast experience in international dropshipping to help you excel in new markets. We offer comprehensive services and have a robust network of operations to guide you in finding the products you need.
Are you ready to get started? Contact us today and let us fulfill all your dropshipping supplier needs.