Singapore is ranked among the wealthiest countries in the world. It boasts of a booming economy and high per capita incomes as most of its citizens are gainfully employed.
In a nutshell, Singapore is a great market to consider dropshipping to. The problem is, even with e-commerce being so robust in the country, finding dropshipping suppliers in Singapore is quite a challenge.
Fortunately for you, we made a list of dropshipping supplier options that fulfill dropshipping orders in Singapore.
Come along as we explore these top supplier options, will you?
Top Suppliers for Dropshipping in Singapore
NicheDropshipping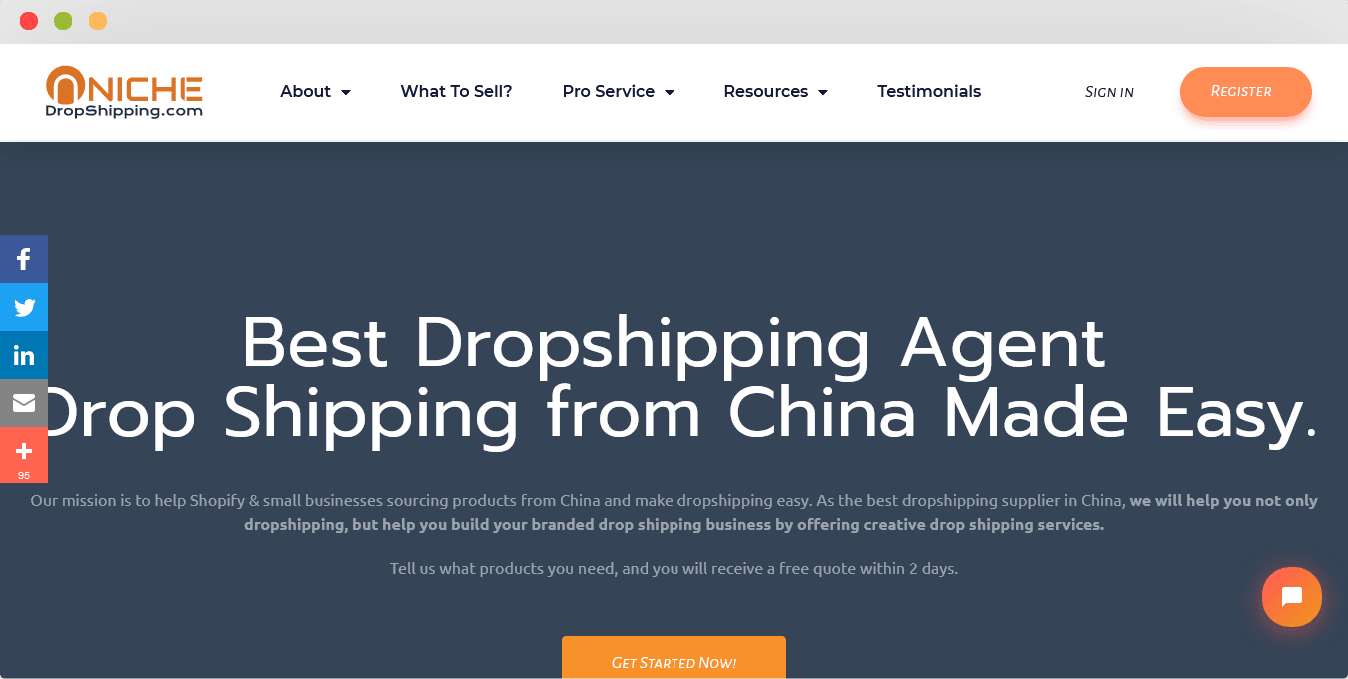 NicheDropshipping is a China-based dropshipping company. It offers not just one dropshipping supplier but hundreds of options for you to choose from.
How does that work?
Think of NicheDropshipping as a treasure chest of suppliers. No matter what niche of products you sell, you can just log into your NicheDropshipping account and find the products that you need.
Partnering with NicheDropshipping is quick and easy. Here is how:
Register your account on NicheDropshipping
Verify your dropshipping store on the platform
Sync your store's product listings with those on NicheDropshipping depending on your niche
Henceforth, you would be able to share orders with NicheDropshipping for fulfilment.
If you are worried about navigating a long list of products, don't be. The list is well-curated and properly organized. You will also be assigned a dropshipping agent to help you navigate any challenges you may encounter.
On quality, not only are all suppliers vetted, each order is also carefully inspected before it is packed and dispatched from the NicheDropshipping warehouse. You never have to worry about customers receiving terrible products.
Speaking of orders, NicheDropshipping processes in-stock orders in 24 hours while bulk purchases or out-of-stock orders take 2-5 days. Special orders that involve services such as private labeling or white labeling may also take a bit longer.
NicheDropshipping provides worldwide fulfillment via any of its 5 warehouses. You would further have a choice of 18 shipping options through which your customers dropshipping orders can be fulfilled in Singapore.
AliExpress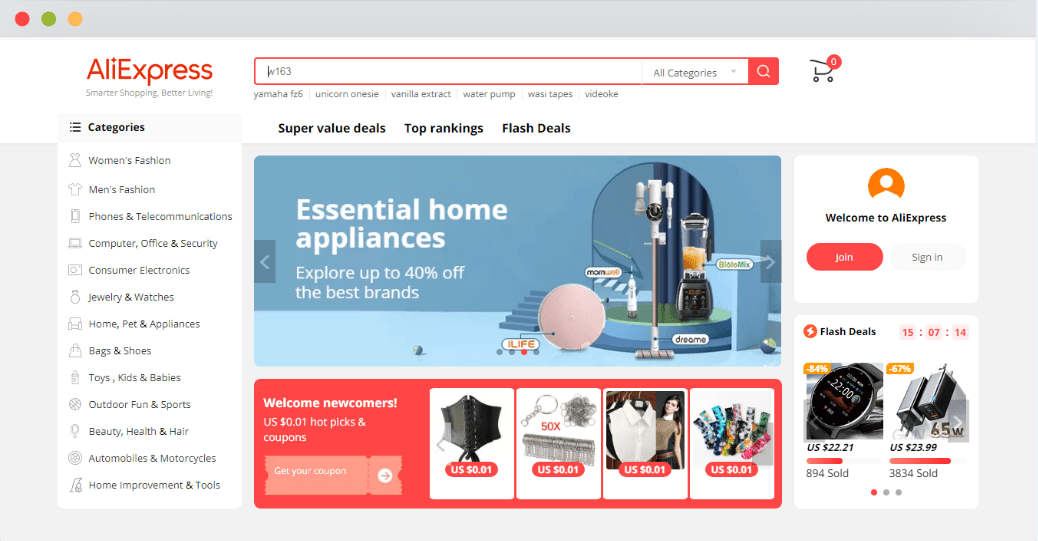 AliExpress provides a platform for thousands of suppliers to display the products that they offer. They range from toys, personal care products, clothing, accessories, and just about any consumer products you could need.
In addition to variety, AliExpress suppliers have a firm understanding of dropshipping. Plus, most of them offer global shipping. This means you would not have to worry whether Singapore is included in their lists of dropshipping destinations.
To find suppliers that offer products within your niche, you would simply run a search on AliExpress. You would then need to sift through the search results to find suppliers that meet your requirements.
It is essential to pay attention to the ratings assigned to the AliExpress dropshipping suppliers that you choose. This will help you to avoid choosing unreliable dropshipping suppliers that delay deliveries or offer substandard products.
Oberlo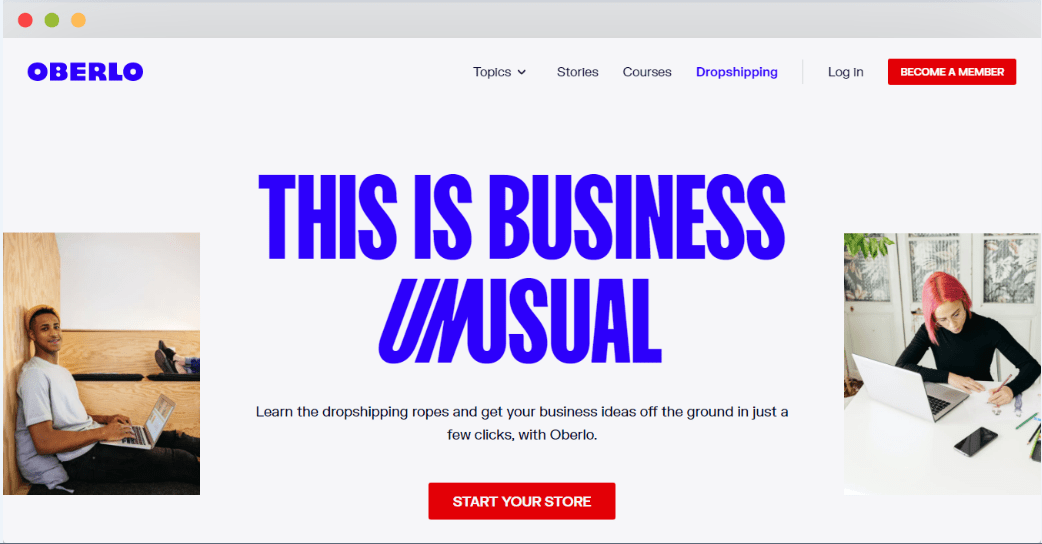 If your dropshipping store runs on Shopify then you are likely familiar with Oberlo. It is an application optimized to give you access to hundreds of suppliers that offer countless products in different niches.
When you sign up to Oberlo, you can access suppliers that dropship to Singapore and select the products that you would like to display in your online store. The Oberlo app would further facilitate you to:
Sort your product selections in the order that you prefer
Choose the images you would like to display
Import the curated product listings to your online dropshipping store
Oberlo offers numerous resources to help you find your feet as a dropshipper. You will have access to ebooks, videos, research data on products, and round-the-clock customer support.
However, to enjoy the full breadth of Oberlo services such as shipment tracking and bulk orders, you would need to sign up for its paid plan. At present, it would set you back about $30.
SaleHoo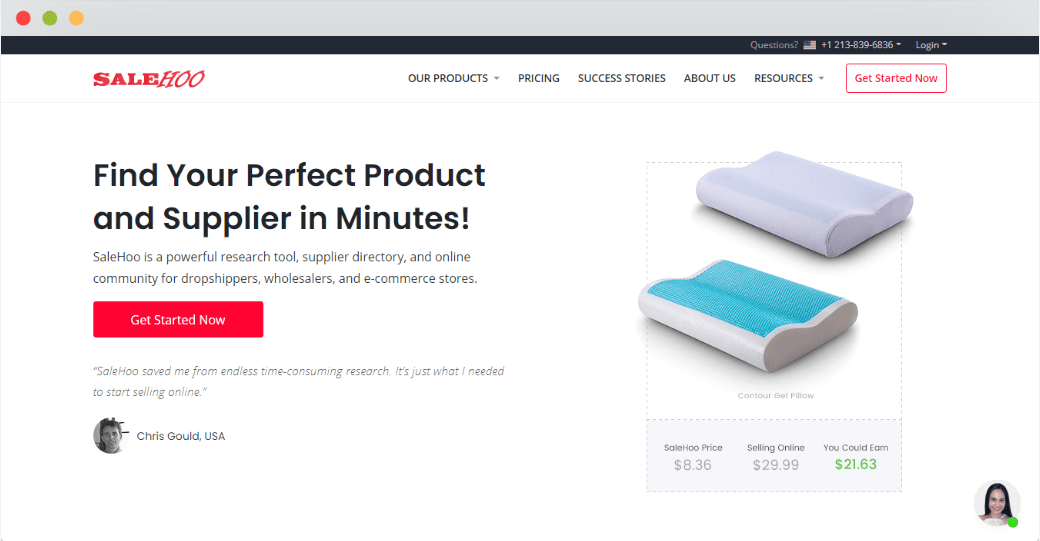 SaleHoo provides dropshippers with a shortlist of an estimated 8,000 vetted international suppliers. They include suppliers of top product brands such as Canon, Revlon, Converse, and many more.
If you have already figured out a niche you would like to focus on, you can skip right to comparing suppliers on SaleHoo. If not, then you could benefit from the platform's product research tool that provides data on the profitability of various products.
When you have identified the right suppliers, you can contact them to agree on terms before going ahead to list their products in your store. If you encounter any challenges, SaleHoo offers 24/7 customer support.
It all sounds too good to be true, doesn't it?
Well, the catch is, SaleHoo currently charges an annual membership fee of $67 or a one-off lifetime membership fee of $127. There is also a 60-day money-back guarantee just in case you are not content with the platform.
Printful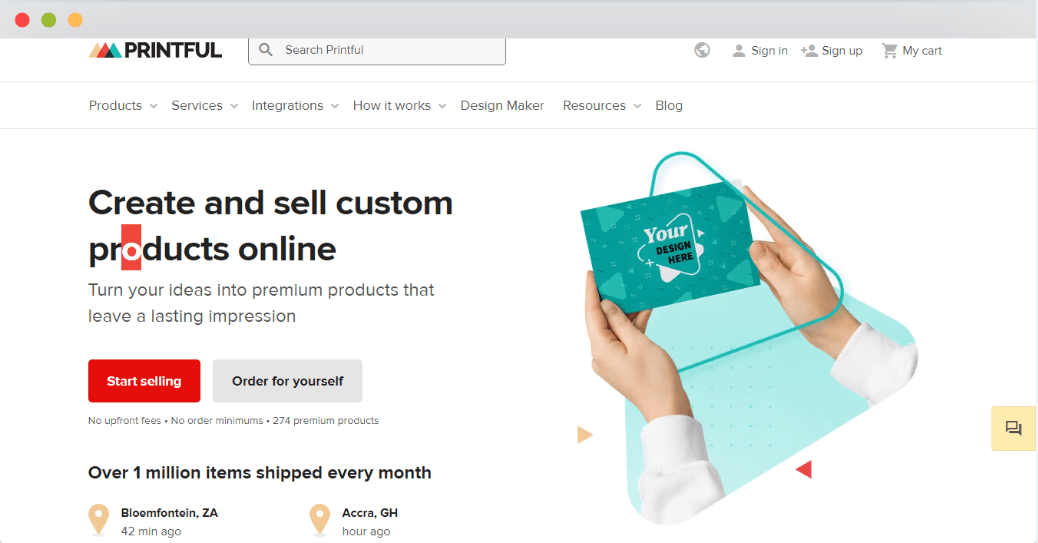 Printful would be an ideal supplier for your store if you would like to offer your customers custom merchandise. It also works great if you are exploring niches such as gift items.
The setup process works as follows:
Create an account on Printful
Connect your dropshipping store to Printful
List the custom product you would like to offer (e.g t-shirts, flasks, caps, notebooks imprinted with special messages or brand logos)
When a customer makes an order, Printful would print the requested product as ordered and ship it directly to the customer. It will not place any of its labels or info on the products, all the credit goes to your store.
Printful offers an automated integration system that makes it easy to process orders and track shipments. It is, additionally, optimized to work with dropshipping store platforms like Shopify, Woocommerce, Amazon, and others.
On shipping, Printful ships all over Singapore and across the globe. It also has multiple partner facilities across various locations which often helps to reduce shipping costs.
Spocket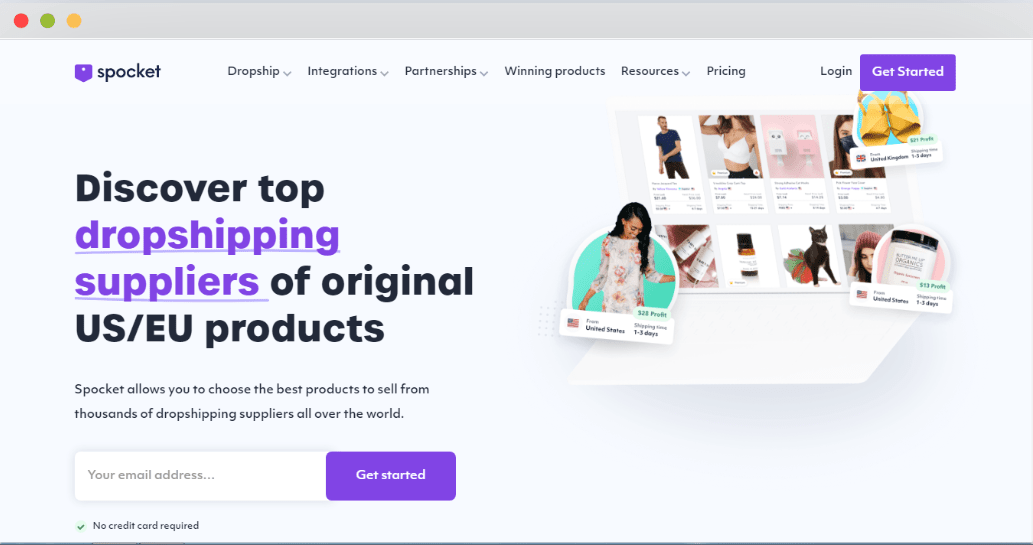 Would your target market fancy products from major brands in the USA and the EU? Then you might want to consider Spocket.
Signing up on Spocket would give you access to a long list of US and EU suppliers that offer a broad spectrum of products. It also makes it easy to find what you need by classifying suppliers based on the products they offer and providing automated integration.
The sign-up process is quite straightforward. You would, however, need to subscribe to one of the paid plans. The monthly plans range between $24 to $99 while the annual plans are priced between $29 to $115.
Higher subscriptions give you access to more suppliers. On the upside, despite being limited, Spocket supplier lists are way more refined than those on most other platforms.
If you would like to get a feel of how Spocket works before you commit, try out the Spocket free trial.
Wholesale2B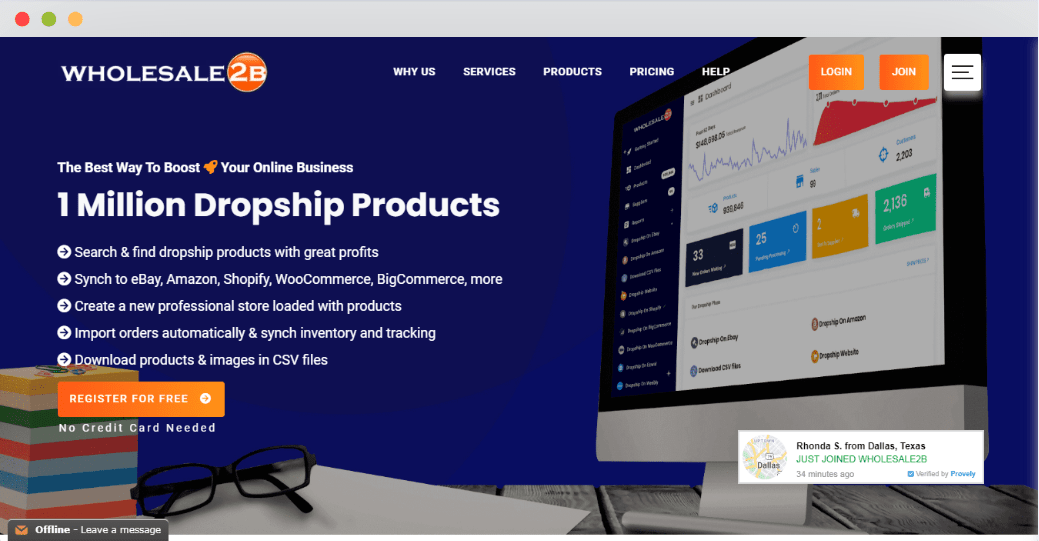 Like most other platforms on this list, Wholesale2B provides a diverse list of suppliers for dropshipppers. It, nonetheless, provides a distinct advantage from the rest.
After setting up your account, you can proceed to search for the products that you need and organize them as you prefer. The dropshipping transactions then unfold as follows:
You list the products on your store
Customers make orders and pay
You share the order with the supplier through the Wholesale2B dropship platform and pay the wholesale price
The order is shipped to your customer
Wholesale2B saves you the trouble of dealing with each supplier. As long as you have access to the Wholesale2B dropship platform all you have to do is list the products and remit payment to the supplier.
Wholesale2B processes all orders within 24 hours. You will incur a 3% cost for each order handled on your behalf or you could choose to interact with suppliers directly.
Further, your initial sign-up to access Wholesale2B services is entirely free for the first 30 days, not even a credit card is required. If you would like to commit to the service, you could look into choosing one of the paid subscriptions.
Unfortunately, most suppliers on this platform do not directly ship to Singapore. Wholesale2B, however, recommends and can help you ship through a third-party shipping company.
Seoul-Next-By-You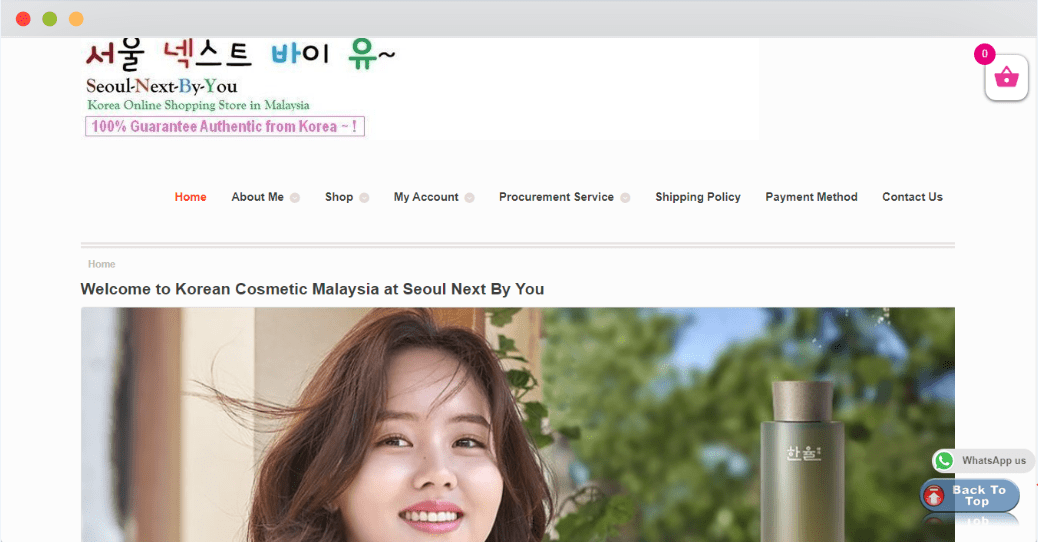 In recent years, Korean beauty products have taken the world by storm. Seoul-Next-By-You can work with you to dropship these in-demand cosmetics to your customers.
The Seoul-Next-By-You dropship program is unique as it offers two dropshipping options.
In the first, you would:
Identify Korean cosmetic brands
Buy products directly from them at wholesale and have them delivered to the Seoul-Next-By-You warehouse
Seoul-Next-By-You would then ship the products to your customers.
Alternatively, you could:
List products from any of the Korean brands recommended by Seoul-Next-By-You
Share customer orders from your store with Seoul-Next-By-You
Seoul-Next-By-You buys the products on your behalf and ships them to customers
Seoul-Next-By-You bills you for wholesale product prices, handling, plus local and international shipping
Seoul-Next-By-You makes dropshipping super easy as it provides you with all the resources you might need. From brand recommendations to translation links, the process is designed to be user-friendly for all dropshippers.
Beautérade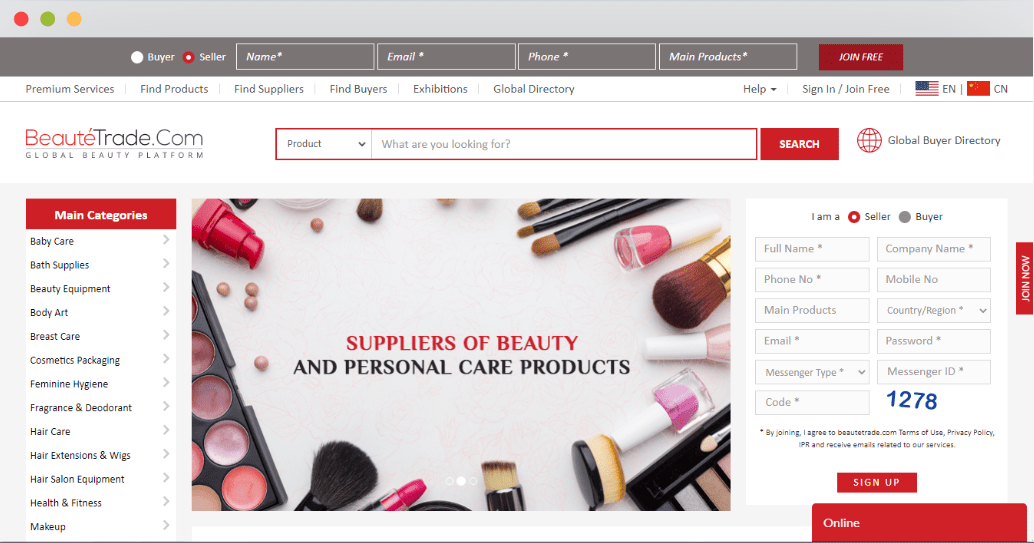 Beautérade is a marketplace that connects beauty product suppliers with buyers. Some of the products listed on the site include perfumes, make up, creams, lotions, and more personal care products.
Once you have identified suppliers that you would like to engage, you can request an instant quote for products or choose to contact the seller.
That said, the challenge with Beautérade is that not all listed suppliers may be willing to dropship. However, if you are patient enough to find one or two that you can work with, it might be worth the effort. Furthermore, access to the site is free for buyers.
DHgate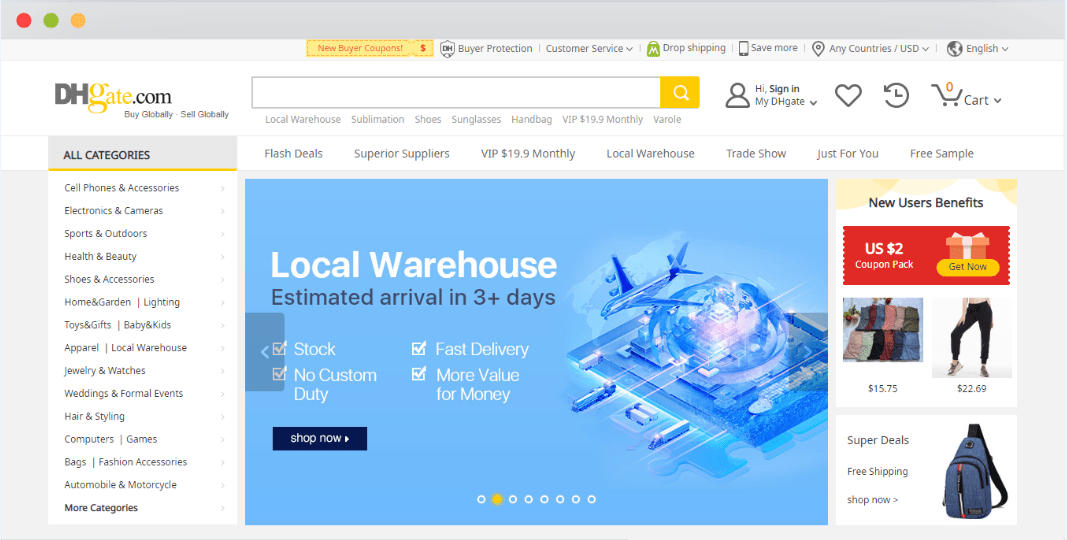 DHgate is a B2B marketplace that is a lot like Alibaba. It lists a wide range of products along with their suppliers who are mostly based in China. This could, nevertheless, work in your favor considering the ease of shipping products from China to Singapore.
You will not incur any fees to access suppliers on DHgate. You will, however, need to vet them on your own and establish a working relationship with them.
Setting up on DHgate is an easy process. Simply register an account, identify products, and contact the relevant suppliers. When you have negotiated your trade terms with them, you can list the products in your store.
CJ Dropshipping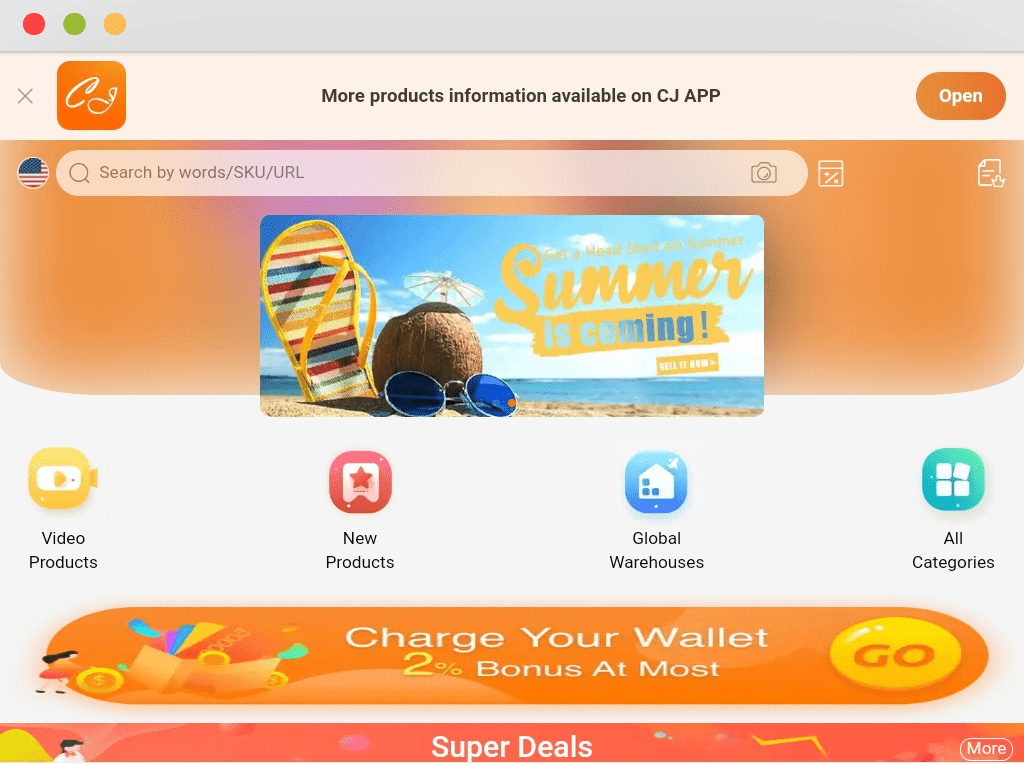 CJ Dropshipping offers access to suppliers that dropship to Singapore but also goes further to provide additional services. They include product sourcing, print on demand services, and bulk purchasing.
All you have to do is set up an account and find the products you would like to list in your store.
CJ Dropshipping has global warehouses. This not only assures you of fulfilment of orders in and around Singapore but also shorter lead times. Proximity between warehouses and your customers could also lower shipping costs.
Other advantages you might enjoy from CJ Dropshipping include:
Product diversity
Wholesale prices
Automated dropshipping integration
Quality inspection of products before they are dispatched to customers
FAQs on Dropshipping and Dropshipping Suppliers in Singapore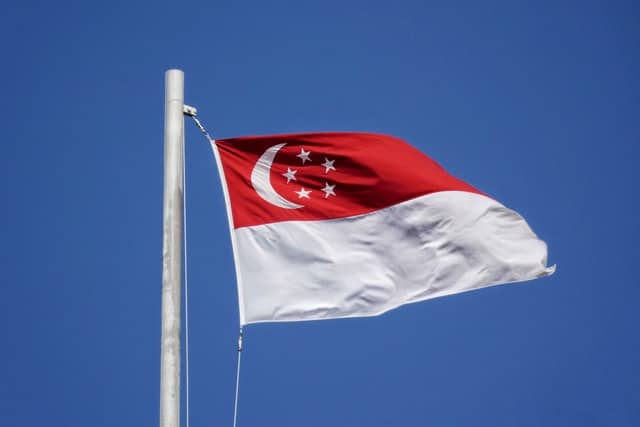 Is Dropshipping Legal in Singapore?
Yes, it is.
It is considered a willing buyer willing seller retail business like all others.
Nevertheless, for your dropshipping business to be above board, you are required to register it as a sole proprietorship and abide by all the registration and taxation laws .
Which Methods of Payment Are Preferred by Online Shoppers in Singapore?
PayPal, 2CheckOut, and Visa are the most common methods of payments used by Singaporean online shoppers. It is, therefore, advisable to include them among the payment options listed in your online dropshipping store.
Is Dropshipping Profitable?
Yes.
Singapore has an estimated population of about 5.6 million and research shows that more than half of this population shops via e-commerce.
This high number of customers coupled with the country's high per capita income(income per household) makes e-commerce a thriving sector in Singapore.
How Do I Avoid Scammers on Platforms That Offer Multiple Suppliers?
It is best to choose platforms that only list verified suppliers.
Nonetheless, if you are not able to, here are some ways you can avoid scams:
Filter through suppliers based on their ratings and reviews
Stick to the official methods of payment stipulated by the platform
If the deal is too good(prices set way below the products' market value) the quality of the products will probably be low
Read the fine print on any contracts you are offered and read the fine print on product descriptions carefully
Always ensure that the suppliers you choose fulfill orders in Singapore.
Conclusion
Dropshipping in Singapore is still in its growth phase. This makes now a great time to venture into the business because competition is still relatively low.
However, Singaporeans are discerning consumers and it would be best to establish your dropshipping store as a business that offers top-quality products. The efficiency of your services should preferably also be above reproach.
NicheDropshipping has the experience and resources to ensure that your dropshipping venture runs flawlessly. Contact us today and let us begin the journey to elevating your dropshipping business.