It's the dream of most online entrepreneurs to launch a successful store on Amazon. After all, it is the largest eCommerce marketplace in the world.
But the problem is it requires significant investment and the stiff competition also makes the endeavor risky.
That's the reason dropshipping on Amazon can seem like an attractive option – especially for beginners.
You don't have to invest thousands of dollars on inventory, nor worry about shipping – so what could go wrong? Well, a lot.
Unlike other eCommerce marketplaces, Amazon has strict dropshipping policies.
You need to find reliable Amazon dropshipping suppliers, who understand how the platform works to keep you out of trouble.
If you don't have leads for a suitable business partner then don't worry. In this article, we'll go over a list of the best dropshipping suppliers on Amazon.
Let's jump right into it!
1) NicheDropshipping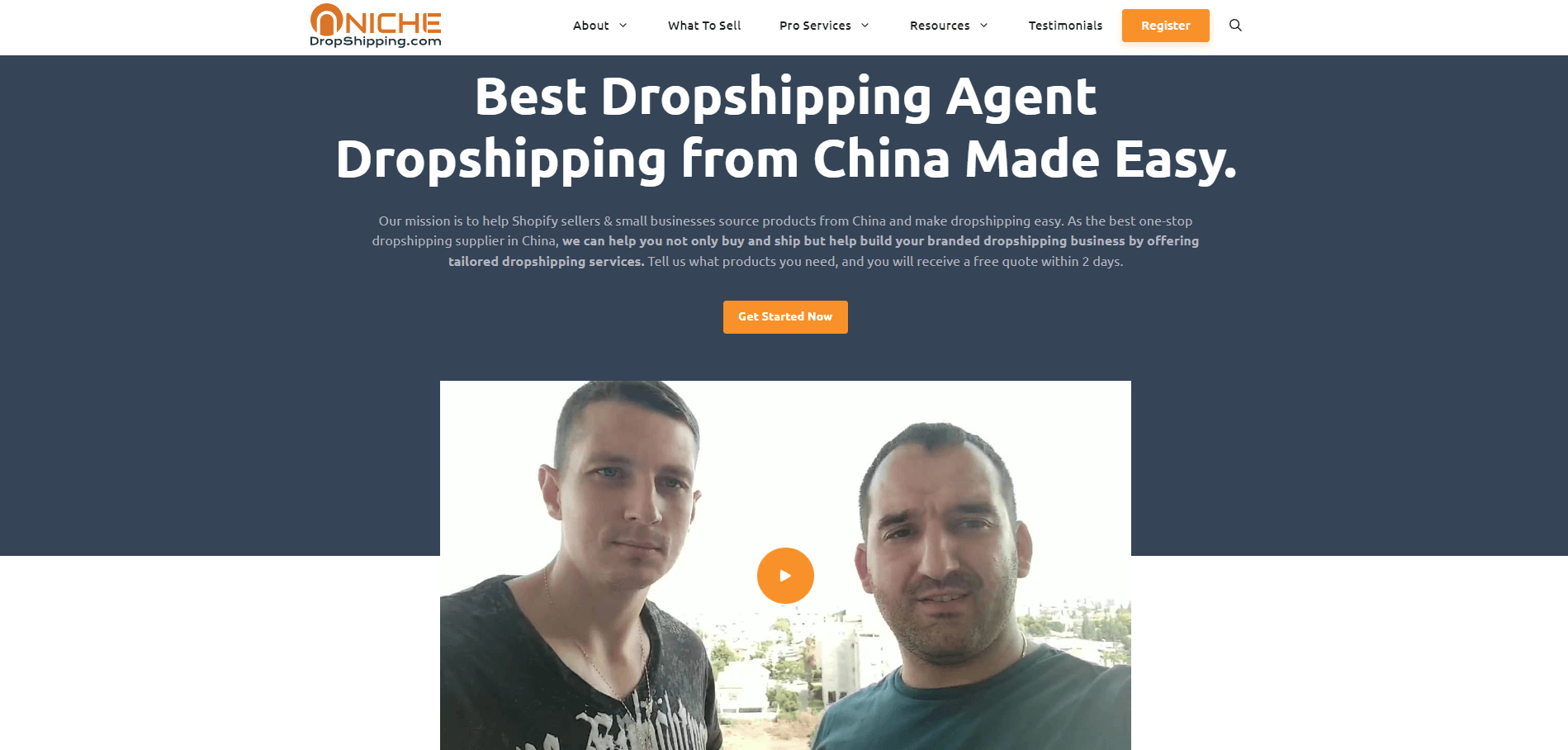 NicheDropshipping is a China-based dropshipping company that specializes in product sourcing, warehousing, and order fulfillment.
With the help of their extensive supply chain network, they can source almost any product for your Amazon store.
Their private labeling service helps avoid violation of Amazon's dropshipping policies by ensuring that you're the only seller on the record.
Key Products
A diverse variety of products including knives, cosmetics, jewelry, office supplies, and much more.
Key Features
Warehouses in the U.S to reduce delivery time.
Private labeling service to help you build a brand.
Strict quality inspections for each product.
Automated dropshipping to streamline your business.
2) Lee Mar Pet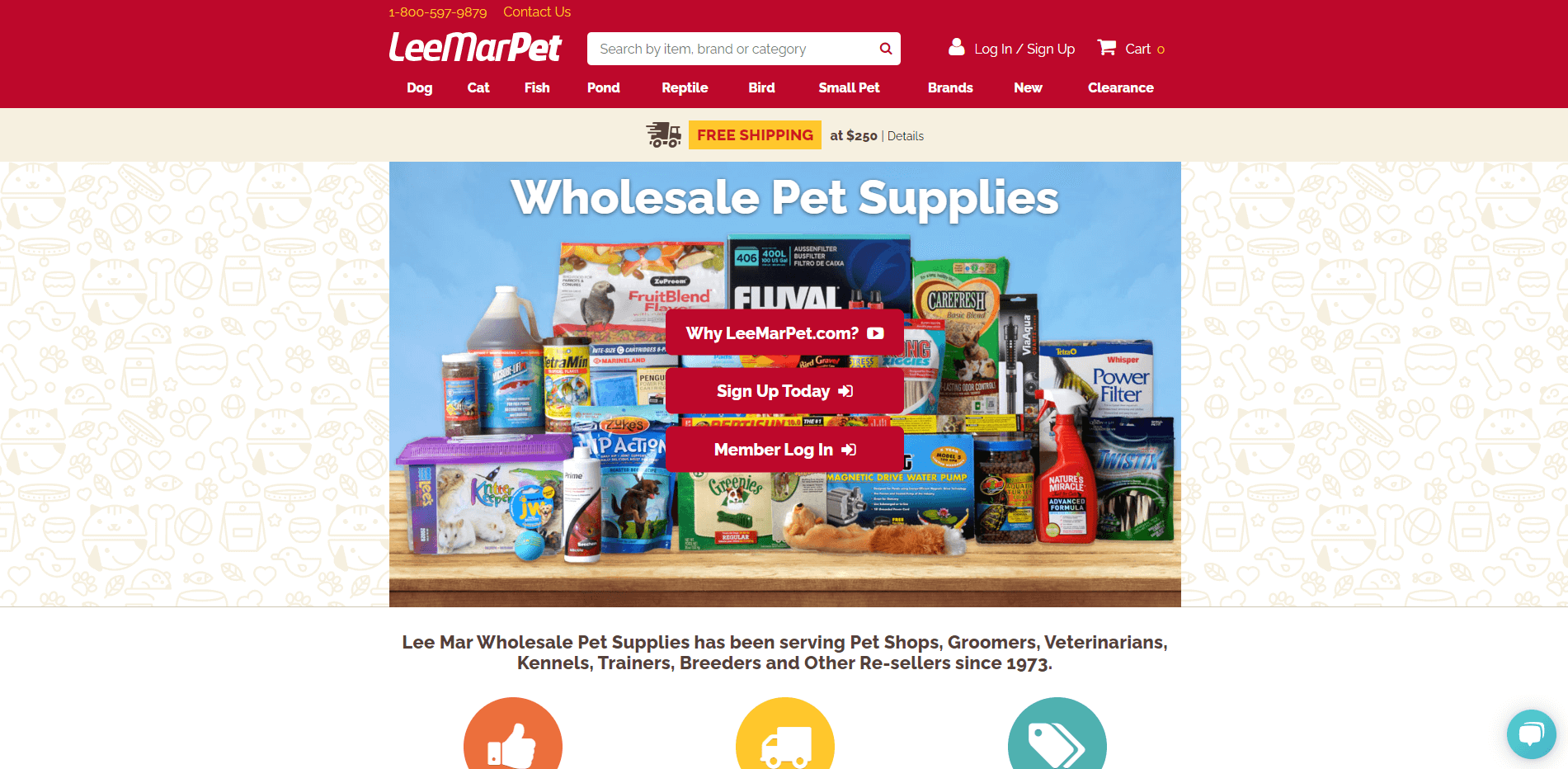 You can't really go wrong with the pet niche.
If that is the direction you're planning to take with your Amazon business, then Lee Mar Pet is a great choice.
They're an award-winning supplier of pet products for renowned brands such as Catit, Petmate, and Kong.
From grooming accessories to toys, beds, and cages, Lee Mar Pet can dropship any product you want to your customers.
Key Products
Everything pet related including cages, toys, treats, grooming accessories, collars, bowls, and scratching posts.
Key Features
More than 10,000 products to choose from.
Branded and custom labels along with same-day shipping.
High-quality product images for your store.
3) Reiko Wireless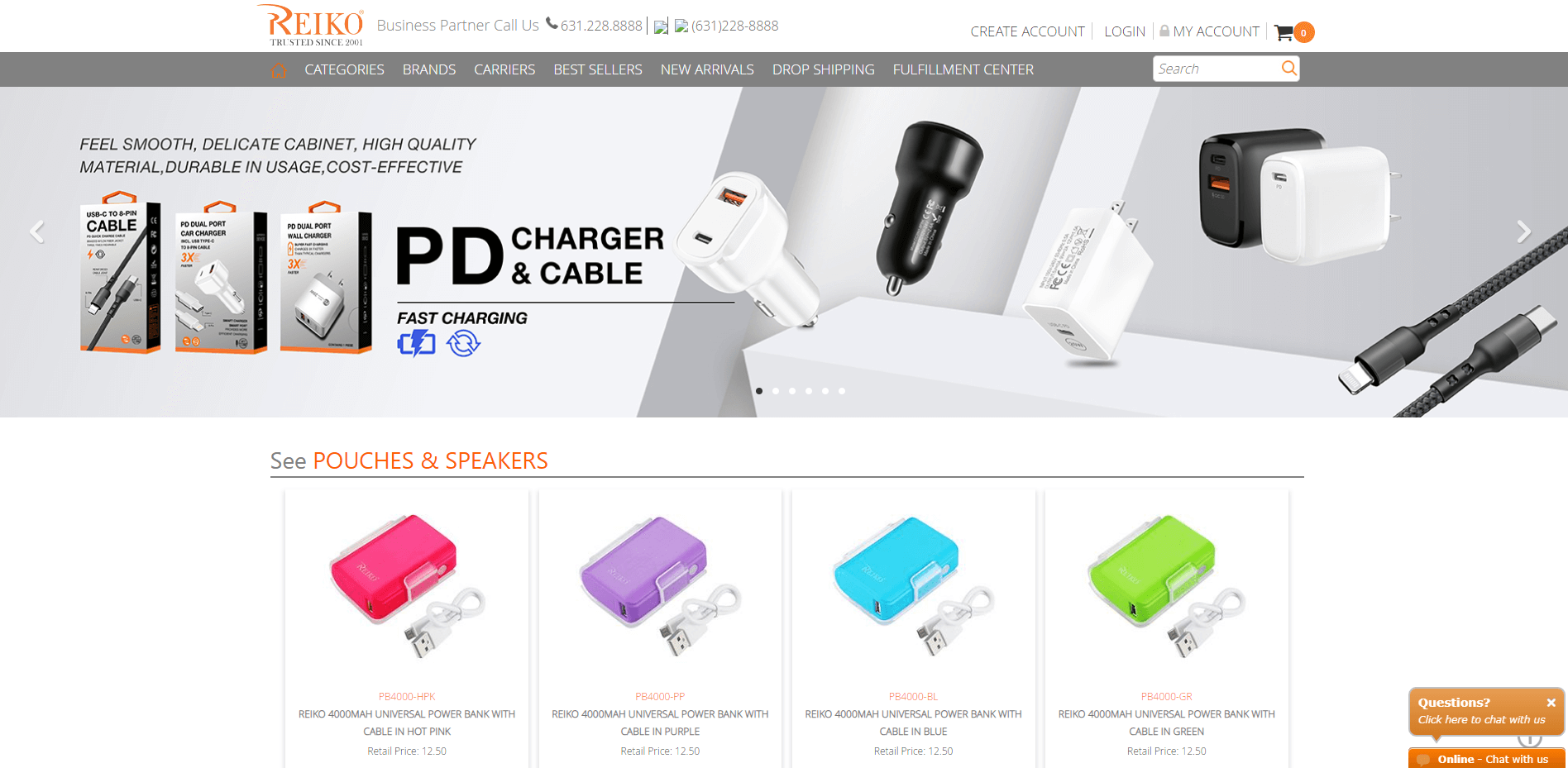 Cell phone accessories are another evergreen dropshipping niche.
If you're planning to dive into it, then Reiko Wireless is one of the largest phone accessories wholesalers in the U.S.
They also have a dropshipping program with no minimum order quantity or membership fee.
That would enable you to dropship on the platform of your choice – including Amazon.
Key Products
Phone cases, covers, tech gadgets, power banks, wireless chargers, and plenty of other accessories.
Key Features
Source products at factory direct prices.
No MOQ or membership fee is required.
More than 1,000 products to dropship.
4) Wholesale2B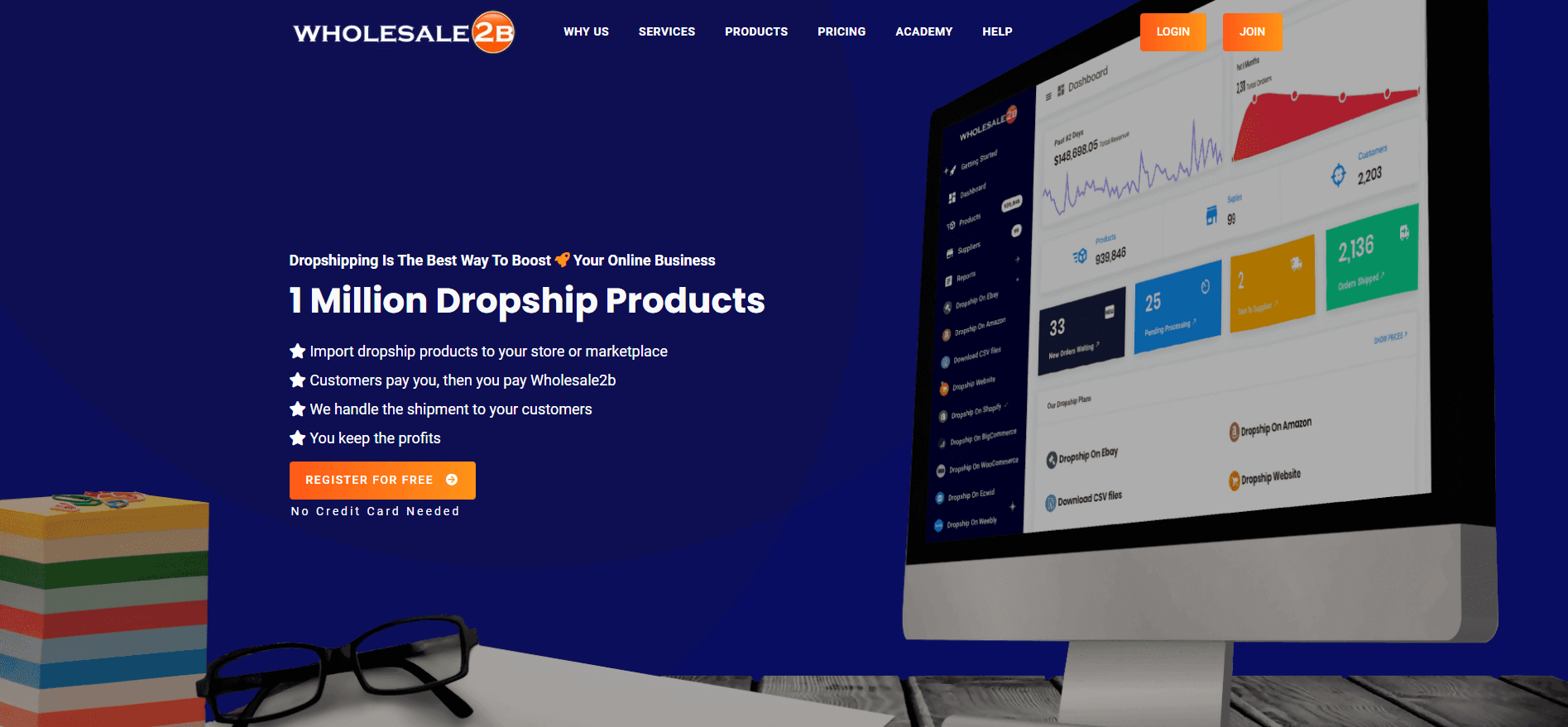 Wholesale2B is a tool that connects you with dropshipping suppliers.
One of the biggest perks of Wholesale2B is that it can be integrated with Amazon.
The tool makes it easier for you to find suppliers for your desired products.
In addition, the platform also helps you handle return and refund requests.
Key Products
Whether it's clothing, furniture, or electronics – you can find suppliers for any product you want with just a single search.
Key Features
Integrates with Amazon and other popular eCommerce marketplaces.
Refund and return requests are handled by the platform.
New suppliers are joining each day so you can easily source your desired products.
5) TekBox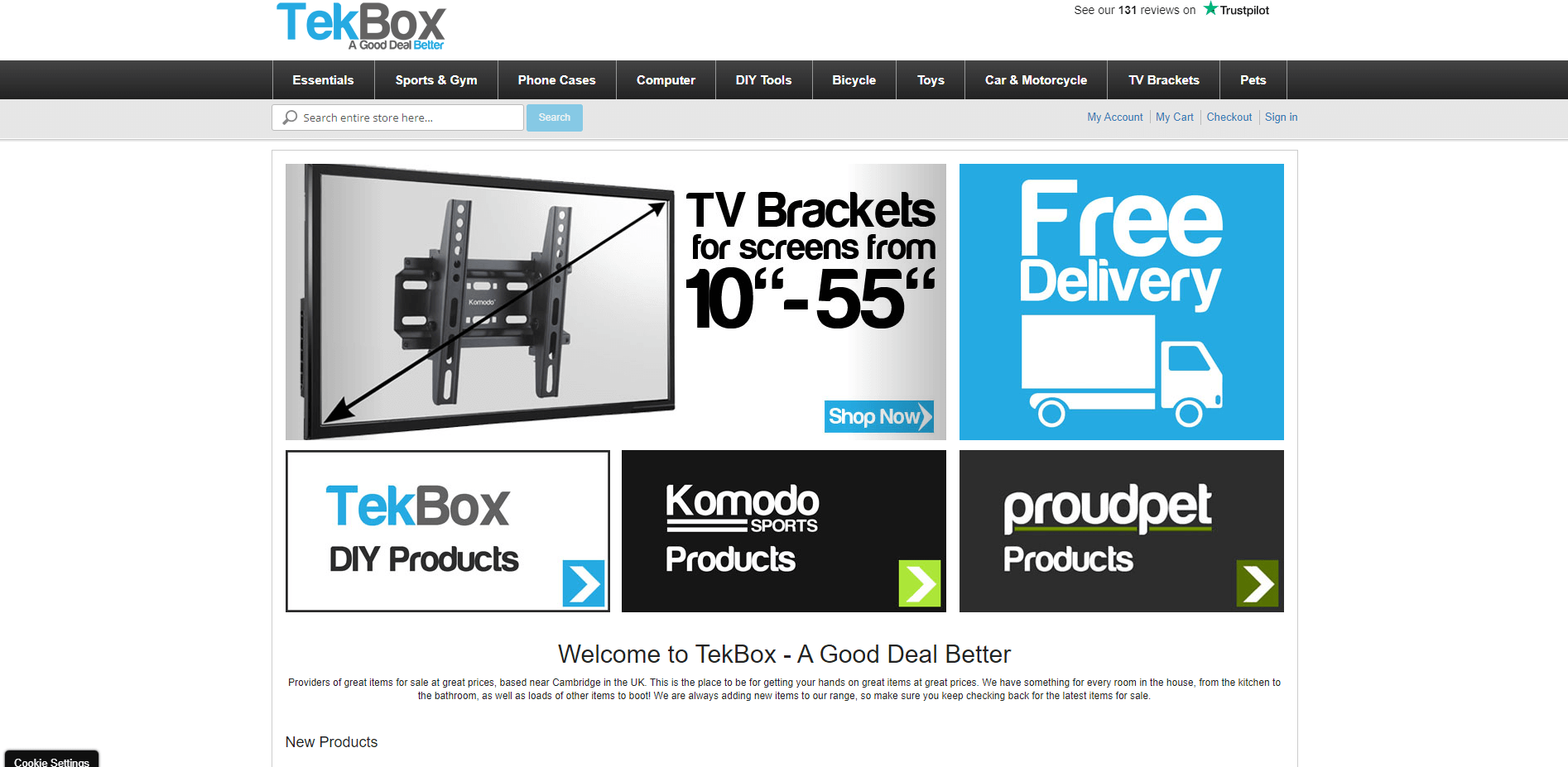 TekBox is a U.K based supplier that sells bike accessories, homeware, tools, and more.
They have a free-to-join dropshipping program that makes you eligible to source products at discounted prices.
TekBox also offers free shipping all across the U.K and does not include any receipts with their orders.
This makes them an ideal and trustworthy Amazon dropshipping supplier.
Key Products
Bike accessories, kitchen tools, sports accessories, gym equipment, and so on.
Key Features
Exclusive prices if you join their dropshipping program.
Free shipping all across the U.K.
No paperwork or receipts with the orders.
6) Hill Interior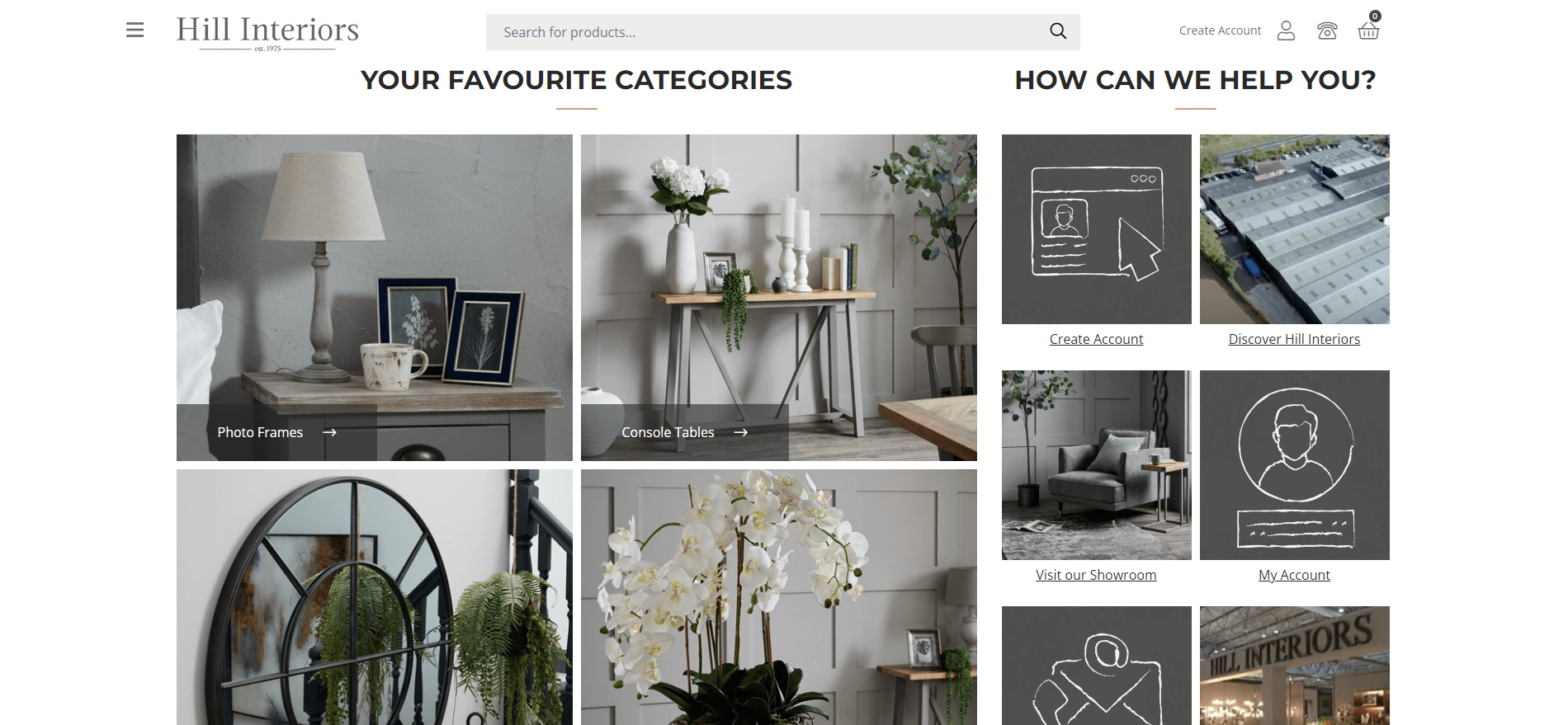 If your Amazon store focuses on selling home décor, furniture and giftware you cannot go wrong with Hill Interior.
Hill Interior is a veteran wholesaler with more than 2,500 products in its catalog.
With over 45 years of experience, they understand the ins and outs of the eCommerce industry.
Hill Interior already has thousands of satisfied clients in the U.K and we're certain that you'll also join the list!
Key Products
Home furniture, lighting, giftware, cabinets, mirrors, and everything else related to home décor.
Key Features
No minimum order value and free dropshipping service.
Veterans in eCommerce with more than 45 years of experience.
High-quality products that are perfect to sell on Amazon.
7) Puckator Dropship
Puckator is another UK-based giftware and home accessories supplier on this list.
They can help you source giftware at some of the lowest prices in the U.K.
Their dropshipping program is free to join and they make sure that the packaging doesn't include any paperwork.
Key Products
Souvenirs, collectibles, ornaments, wall art, candles, statues, figurines, and other giftware.
Key Features
The dropshipping program is free.
Packaging doesn't include paperwork or supplier info.
Source giftware at some of the lowest prices in the U.K.
8) Sunsky Online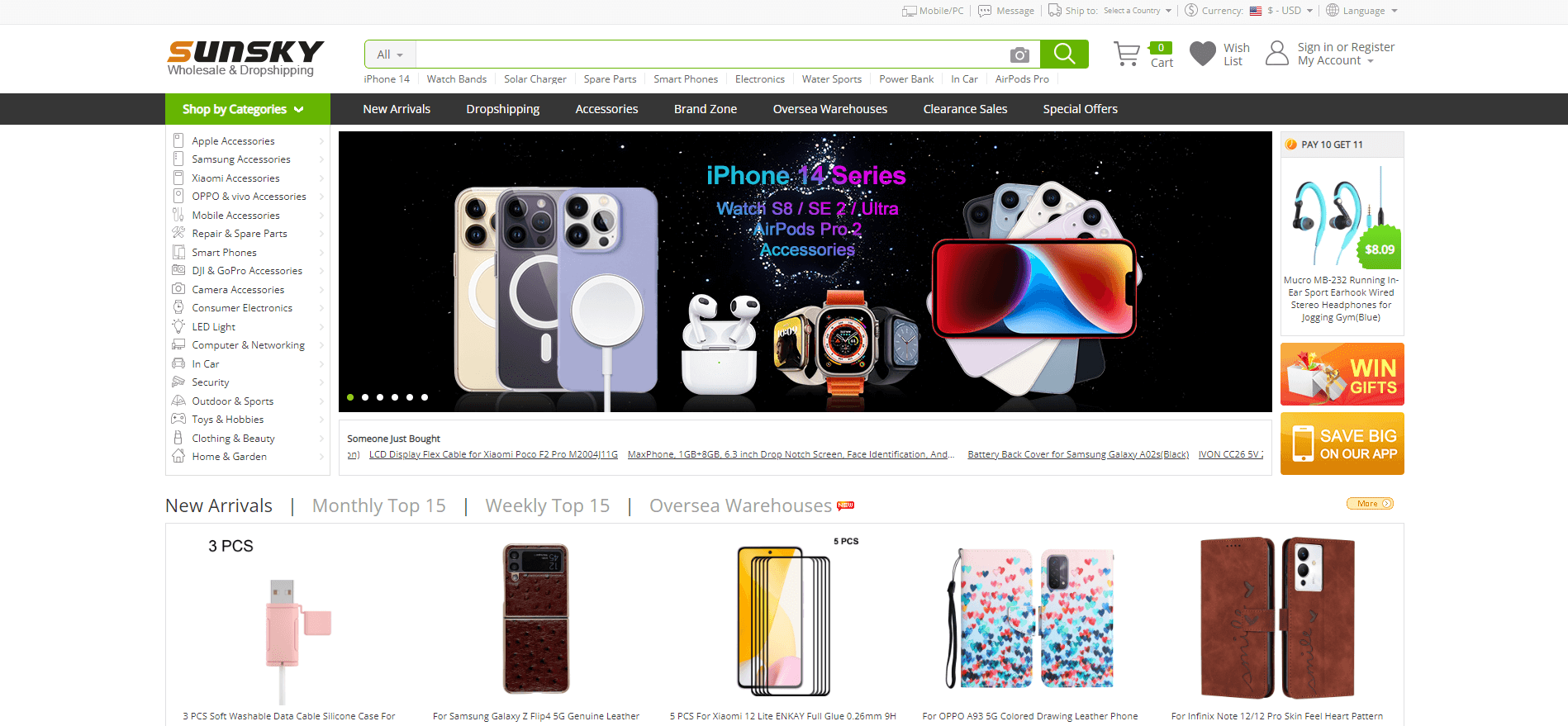 Now we have another China-based wholesaler on this list. Sunsky has warehouses spread across the U.K, U.S, and Europe.
They specialize in phone accessories for famous brands such as Samsung and Apple.
If you're planning to break into the tech niche on Amazon then Sunsky can be a great choice.
Key Products
Specializes in tech accessories but also deals in various household products, pet supplies, and more.
Key Features
Thousands of products at affordable prices.
Find product suppliers for top brands like Lenovo and Anker.
Numerous warehouses are spread across the UK, US, and Europe.
9) EPROLO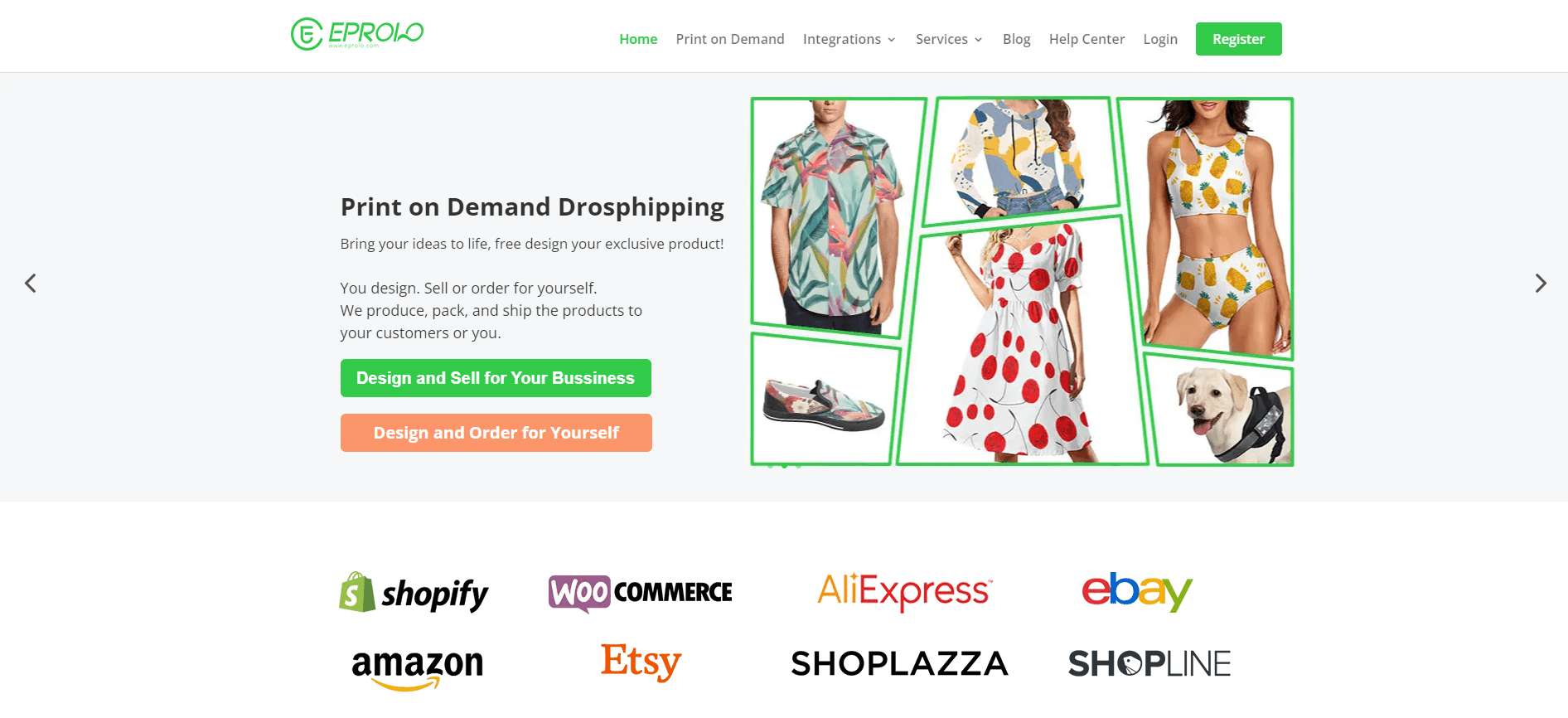 EPROLO is another eCommerce platform that has gained traction over the years.
It has become one of the best websites for dropshipping private-label products from China on Amazon.
All you have to do is sign up to access a vast number of trending products.
If you're tired of selling generic products and want to build a brand then EPROLO is an option worth considering.
Key Products
Specializes in private label, custom and POD products in various niches including kitchenware, shoes, bags, wall art, electronics, and more.
Key Features
Great for selling private label and custom products on Amazon.
Fast shipping with low prices and free membership.
Variety of niches for different business models including POD.
10) Worldwide Brands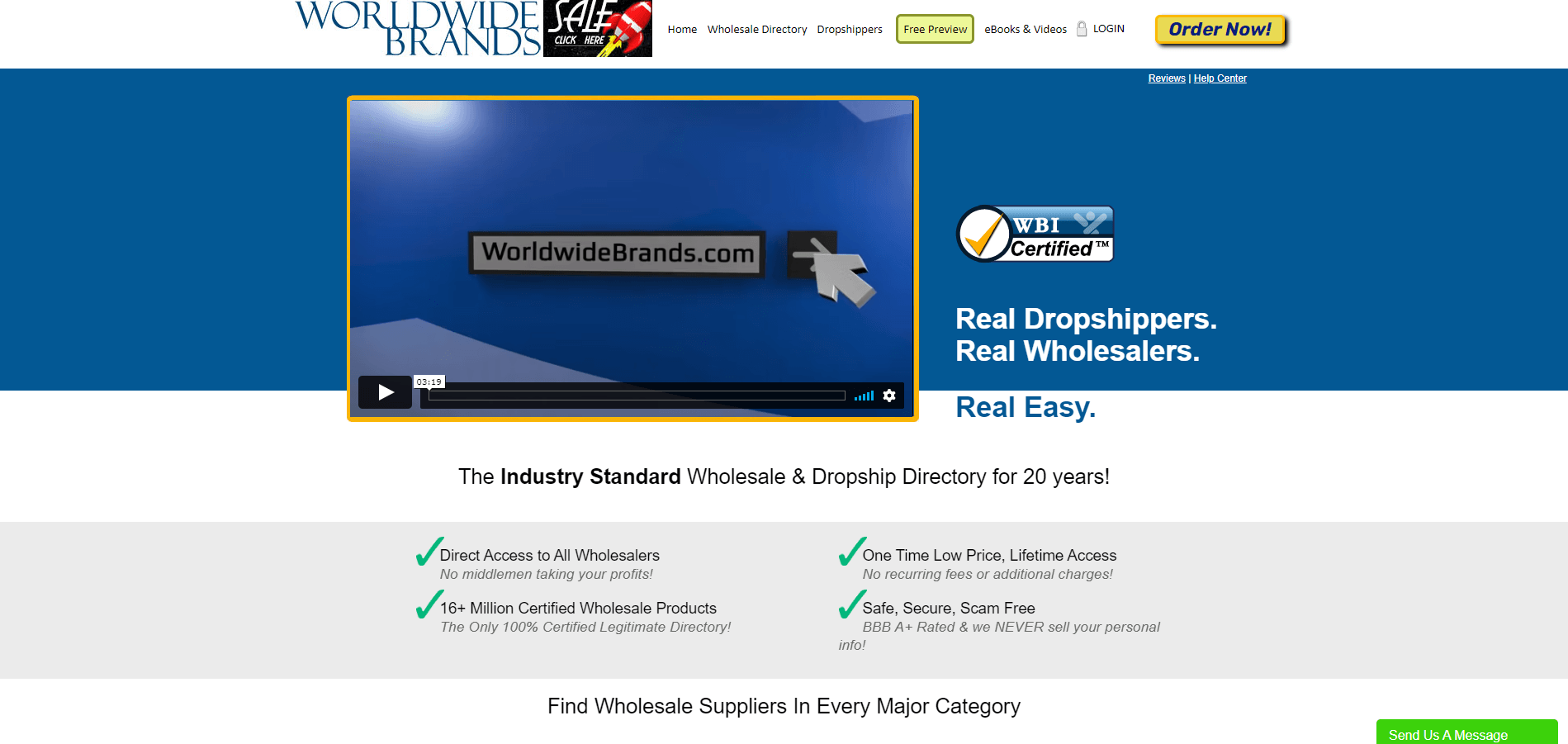 If you're unable to find a supplier for your desired products then Worldwide Brands would be the best place to search.
It's one of the largest directories for dropshipping suppliers based in the U.K and the U.S.
Regardless of the product you're planning to sell on Amazon, the chances are that you'll find a supplier on this site.
Aside from the sheer number of options, another advantage of using this supplier directory is the competitive pricing.
Key Products
Electronics, general household items, tools, giftware, kitchenware, and basically everything else you're looking for.
Key Features
Find dropshippers for your desired products within minutes.
Largest directory of dropshipping suppliers in the U.K and U.S.
Plenty of search features to make it easier to find a supplier.
11) Banggood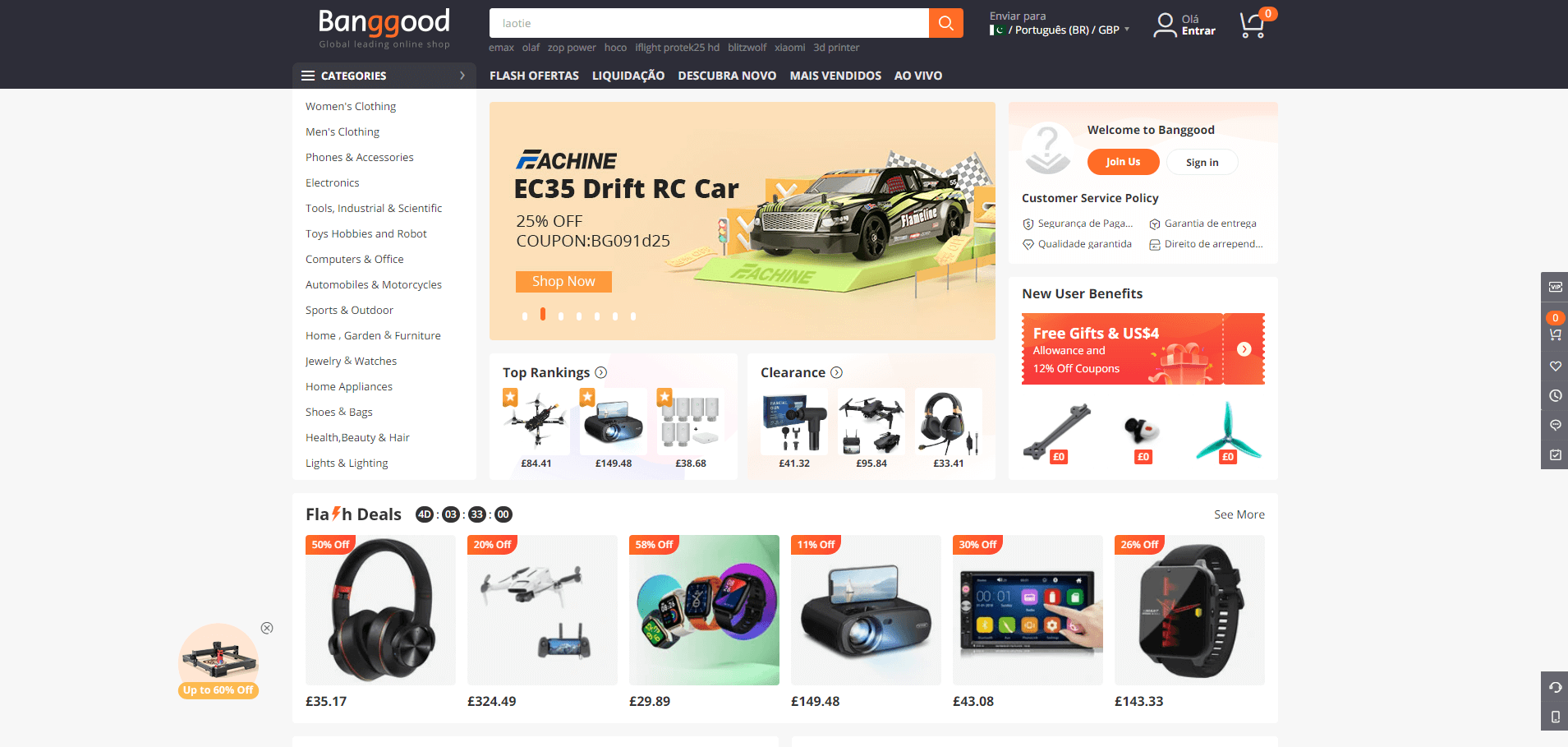 Banggood is another popular Chinese marketplace that is widely used for dropshipping.
Some people often compare Banggood with AliExpress due to the low prices of the products on the site.
Banggood also has a free dropshipping program that further gives you exclusive discounts and a variety of other benefits.
Key Products
Makeup, beauty, electronics, footwear, toys, pet supplies, and a range of other products.
Key Features
Exclusive discounts for members of the dropship program.
Access free dropshipping tools and resources.
Find products at some of the lowest prices.
12) AW Dropship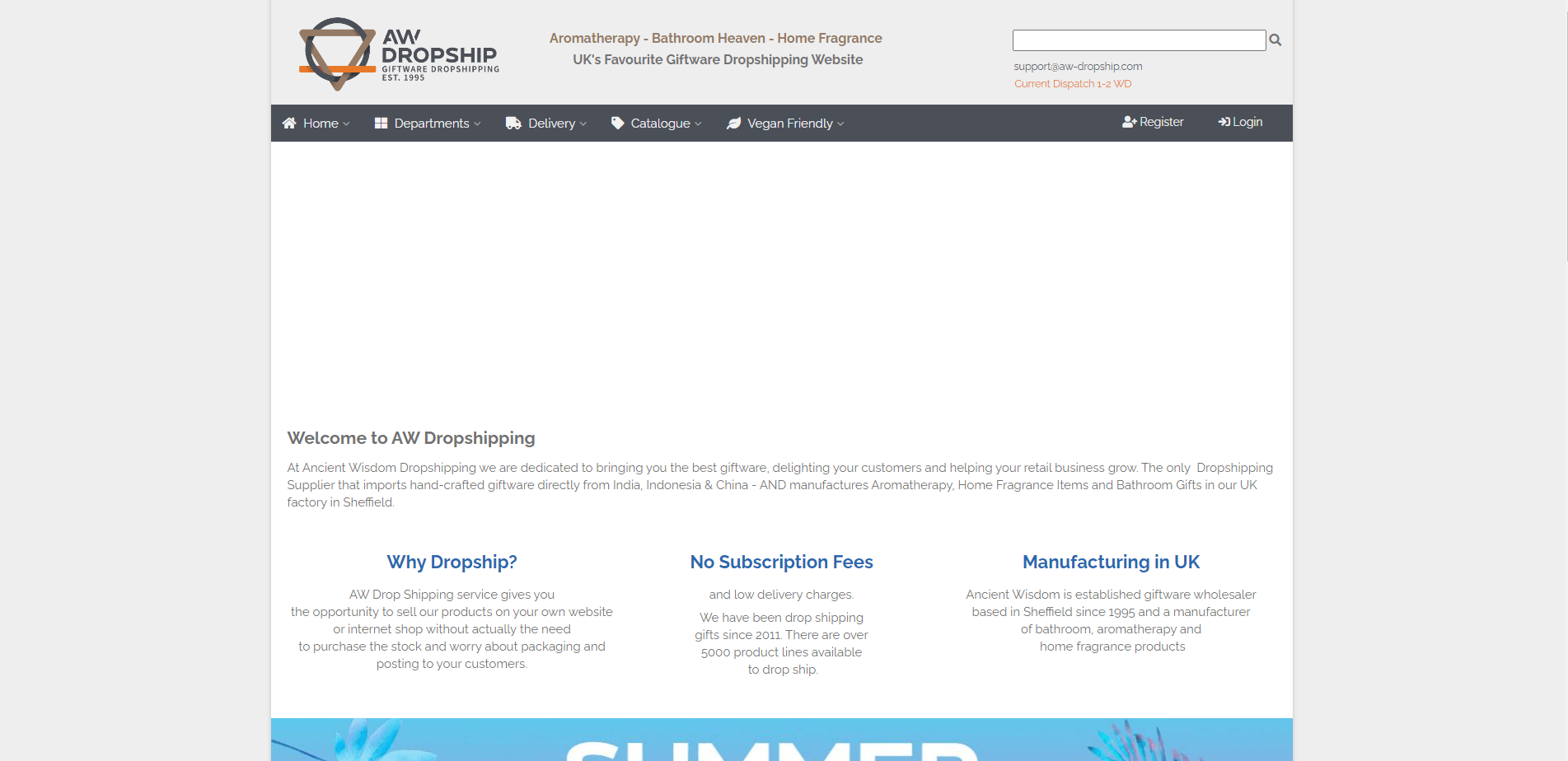 Another leading wholesaler of home accessories and unique giftware in the U.K is AW Dropship.
They have more than 5,000 products in their catalog that you can dropship without paying any subscription fee.
We also like their intuitive and easy-to-use site design which can make bulk order fulfillment easier.
Key Products
Fragrances, candles, figurines, glassware, wall décor, and other popular giftware.
Key Features
Well-known supplier in the giftware niche.
Provides high-quality pictures for your Amazon listings.
Access over 5,000 products and affordable, yet quick delivery.
13) BigBuy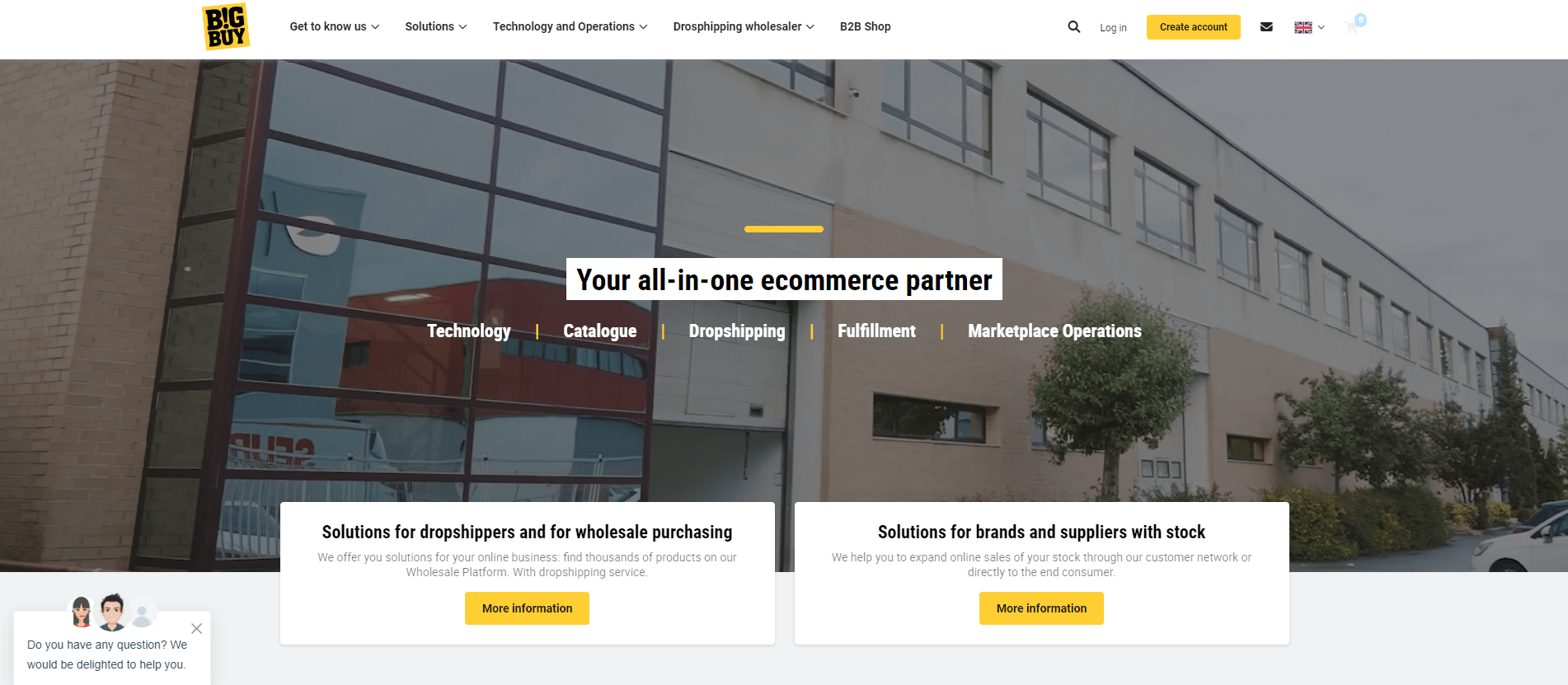 BigBuy is a top European dropshipping company that has been around for over 10 years.
They have more than 10,000 products in their catalog that you can dropship on Amazon at competitive prices.
Their warehouses in Europe enable them to fulfill orders within 2-4 days in most North American and European countries.
Key Products
Arts and craft supplies, office electronics, furniture, daily household items, and more.
Key Features
Allows blind dropshipping to ensure you adhere to Amazon's guidelines.
Delivery within 2-4 days in European and North American countries.
Multiple payment methods including PayPal and cards.
14) KidsDistribution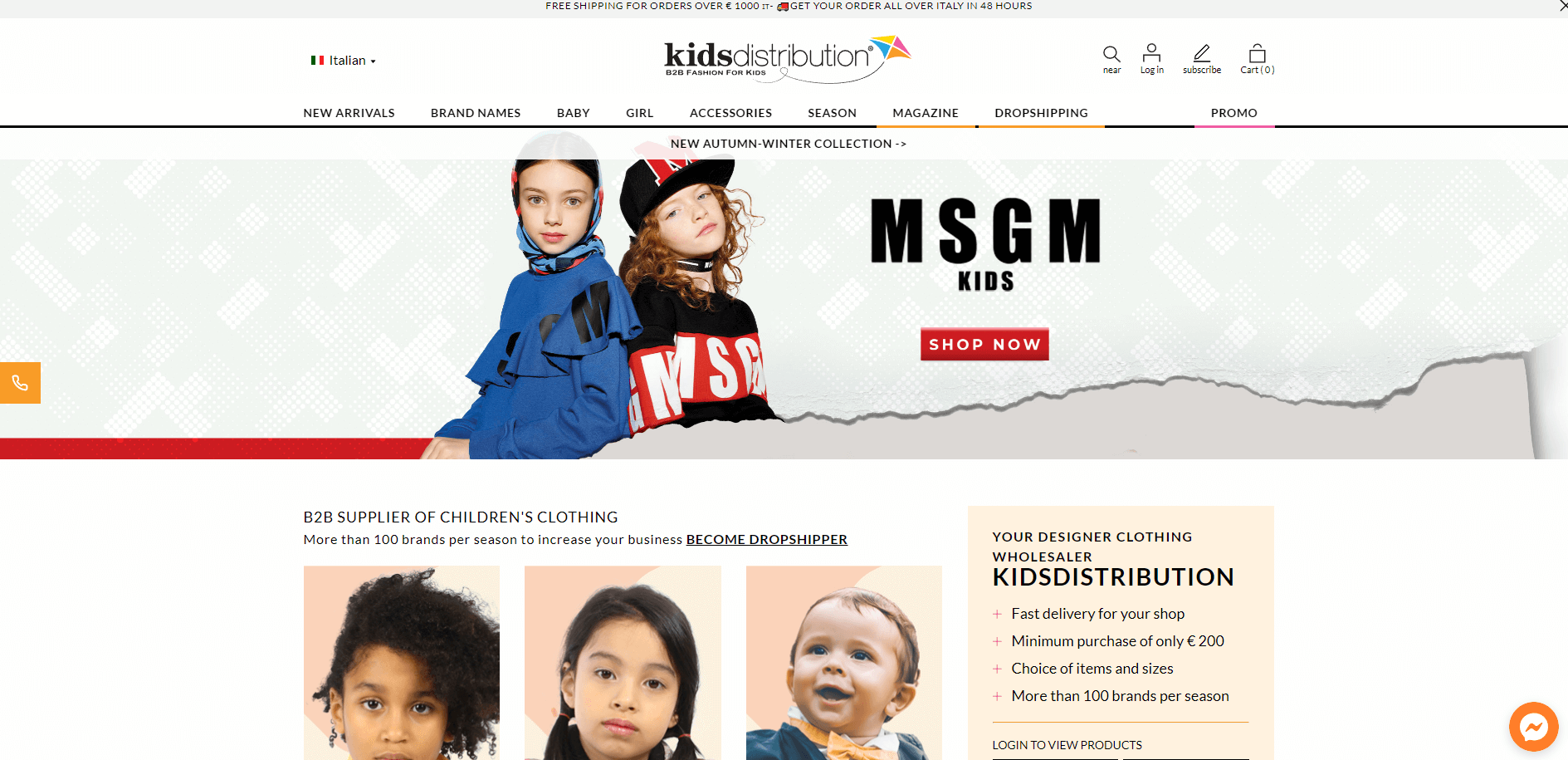 If you're planning to sell stylish clothes for children then KidsDistribution is the only supplier you will need.
They have over 100,000 articles available for dropshipping and they also work with licensed Italian distributors.
Aside from that, they can also connect you to luxury brands like Cesare, Armani, Byblos, and many more.
Key Products
Dresses, sweaters, jackets, t-shirts, bikinis, polo belts, socks, hats, and plenty of other stylish clothing.
Key Features
A huge selection of stylish clothes can be dropshipped.
Quick shipping to European countries.
Easy 15 days return and refund policy.
15) Dropship Beauty
Hair extensions are a growing niche and it offers a ton of money-making potential on Amazon, given that you can find a good supplier.
This is where Dropship Beauty comes in as they deal in a range of premium hair products.
Regardless of the style, color, or length, you're looking for, the chances are that Dropship Beauty will have it.
All their products are also available at wholesale prices to maximize your profit on Amazon!
Key Products
Hair extensions, wigs, and lashes.
Key Features
Priority shipping via USPS is only $6.95.
Branded packaging to help you launch a brand.
Premium product quality is available in various lengths, colors, and styles.
16) Go Dropship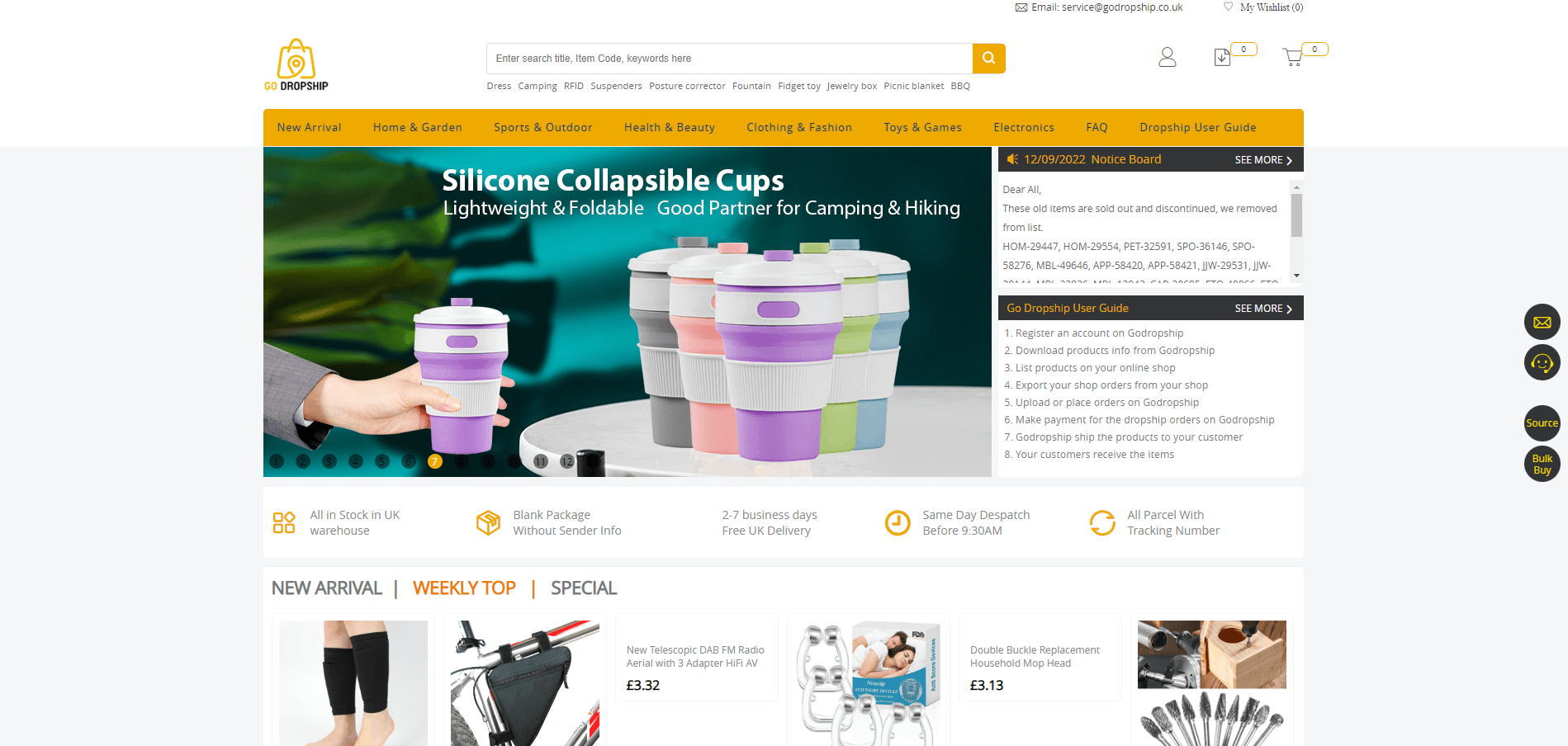 Go Dropship is a dropshipping supplier of low-cost goods in various categories.
GoDropship ensures quick delivery as all of their products are stored in their UK-based warehouses.
They do not add any personal paperwork or branding on the packaging and you can ask them to add custom invoicing.
Key Products
Kitchenware, electronics, sports accessories, tech gadgets, pet supplies, and various other niches.
Key Features
Deals in a variety of different niches.
Quick shipping because all items are in UK-based warehouses.
No personal branding or paperwork, making it great for Amazon dropshipping.
17) Printful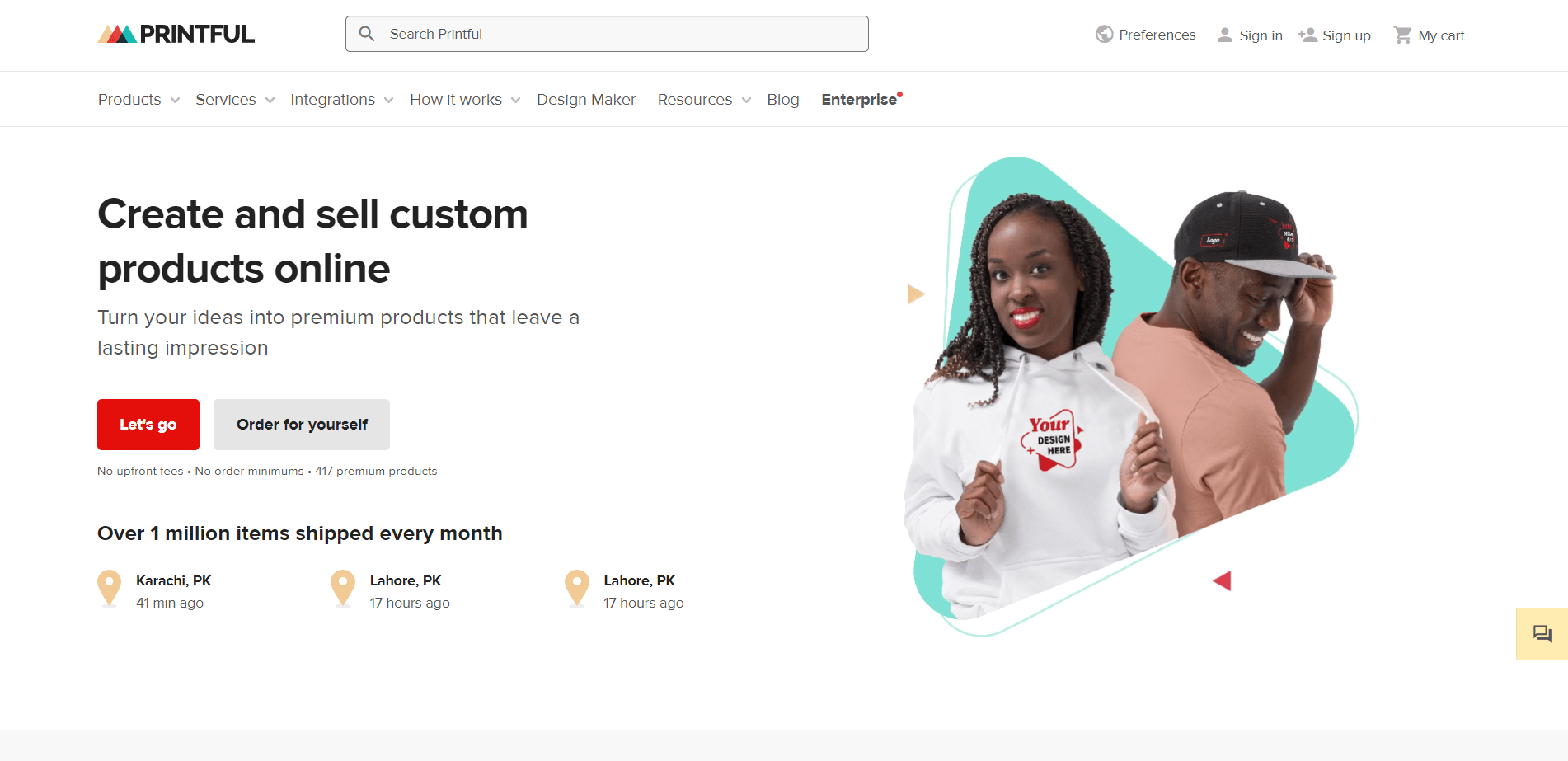 Since Amazon allows POD services and it's similar to dropshipping so why not add Printful to this list?
Printful is widely regarded as one of the best POD companies in the world.
It's easy to use and offers a variety of printing techniques to customize the products.
On top of that, Printful also offers branded packaging and blind dropshipping service!
Key Products
Hats, phone cases, leggings, t-shirts, backpacks, joggers, and over 200 other items.
Key Features
Order processing within 2-7 days.
Integrates with most eCommerce platforms.
Warehouses in Canada, the U.S, and European countries.
18) Ruby Imports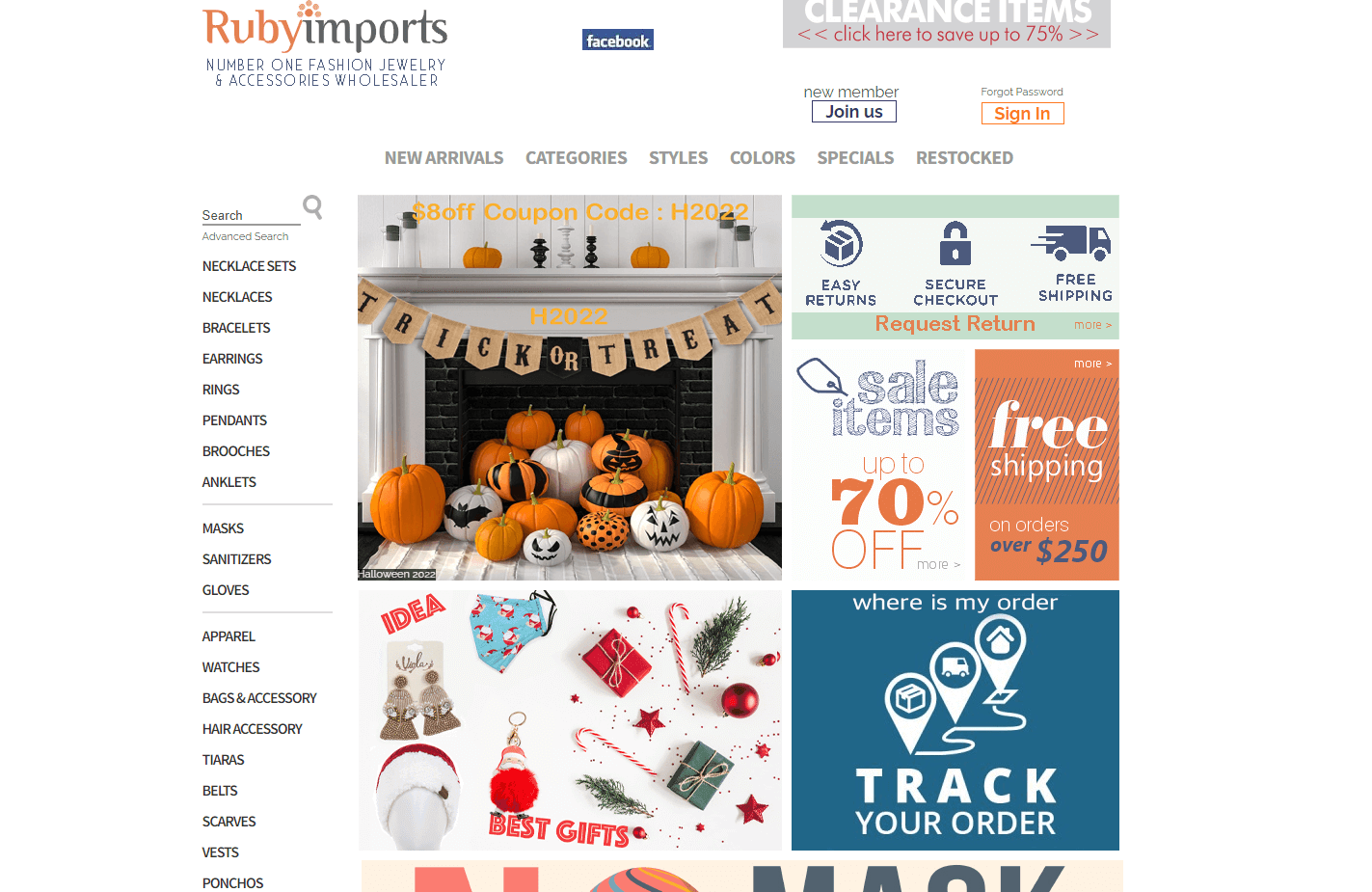 Ruby Imports is the perfect supplier for those planning to sell jewelry on Amazon.
They have been in business for over 15 years and are considered to be one of the best costume jewelry and fashion accessories suppliers in the U.S.
Ruby Imports also has a free dropshipping program that allows you to quickly place orders through their site.
But for some reason, if that sounds complicated then you can also work with POD jewelry suppliers.
Key Products
Earrings, bracelets, sunglasses, watches, belts, scarves, necklaces and other fashion accessories and jewelry.
Key Features
Over 15 years of experience in the jewelry industry.
One of the best costume jewelry suppliers in the U.S.
Quick shipping in the U.S and dedicated customer support.
19) ViaGlamour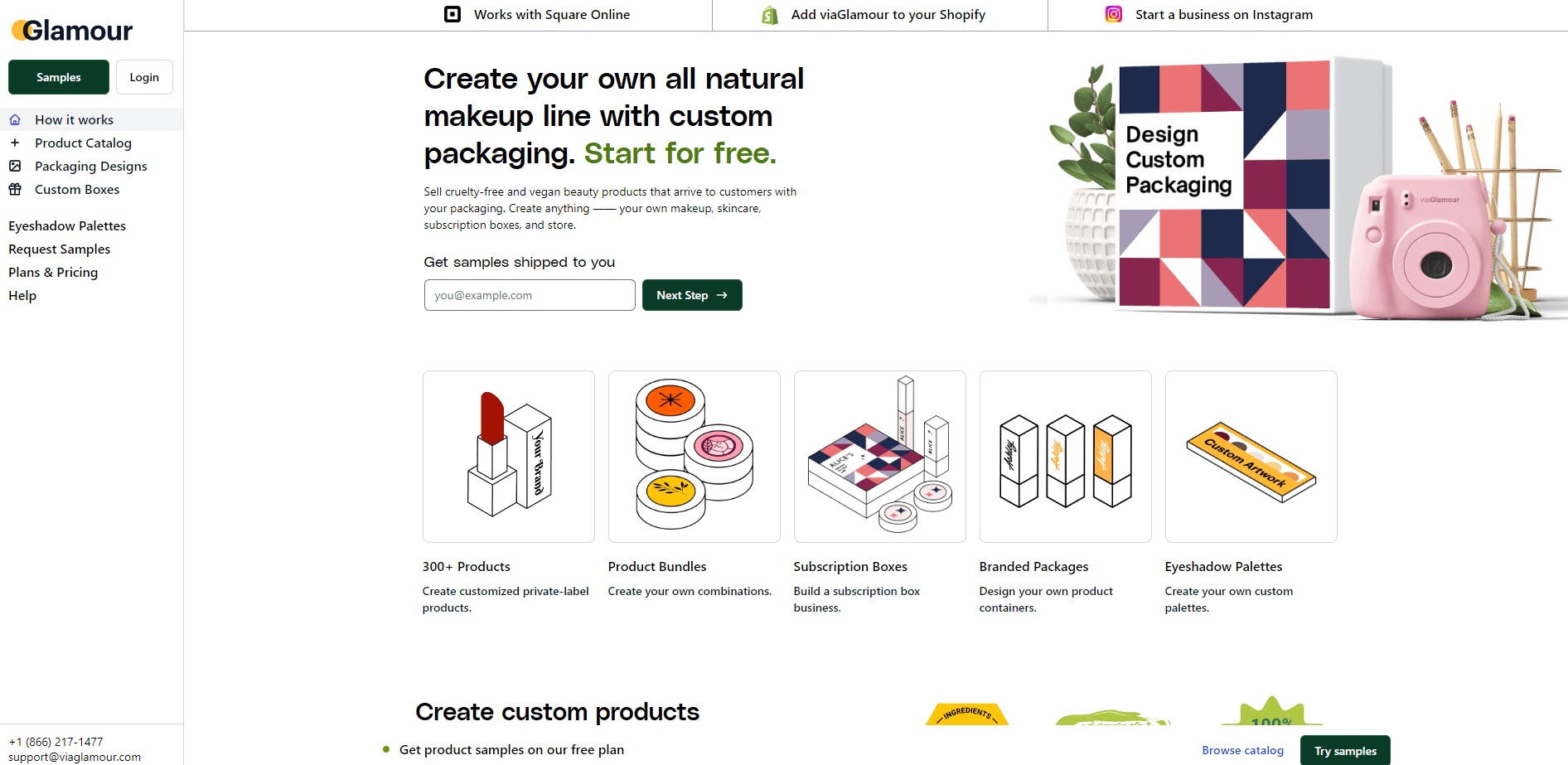 Planning to start a makeup line? Look no further because ViaGlamour is the perfect supplier to help you build a brand.
All of their products are made in Canada and are cruelty-free and vegan-friendly so perhaps you can use that in your marketing strategy.
Overall, ViaGlamour is a great choice for people who want to start a private label dropshipping business on Amazon.
Key Products
Blushes, lipsticks, eye shadows, primers, creams, illuminators, lip glosses, and many other makeup products.
Key Features
Affordable and high-quality makeup products.
All the products are cruelty-free and vegan-friendly.
Custom product packaging to build a fashion brand.
20) CJDropshipping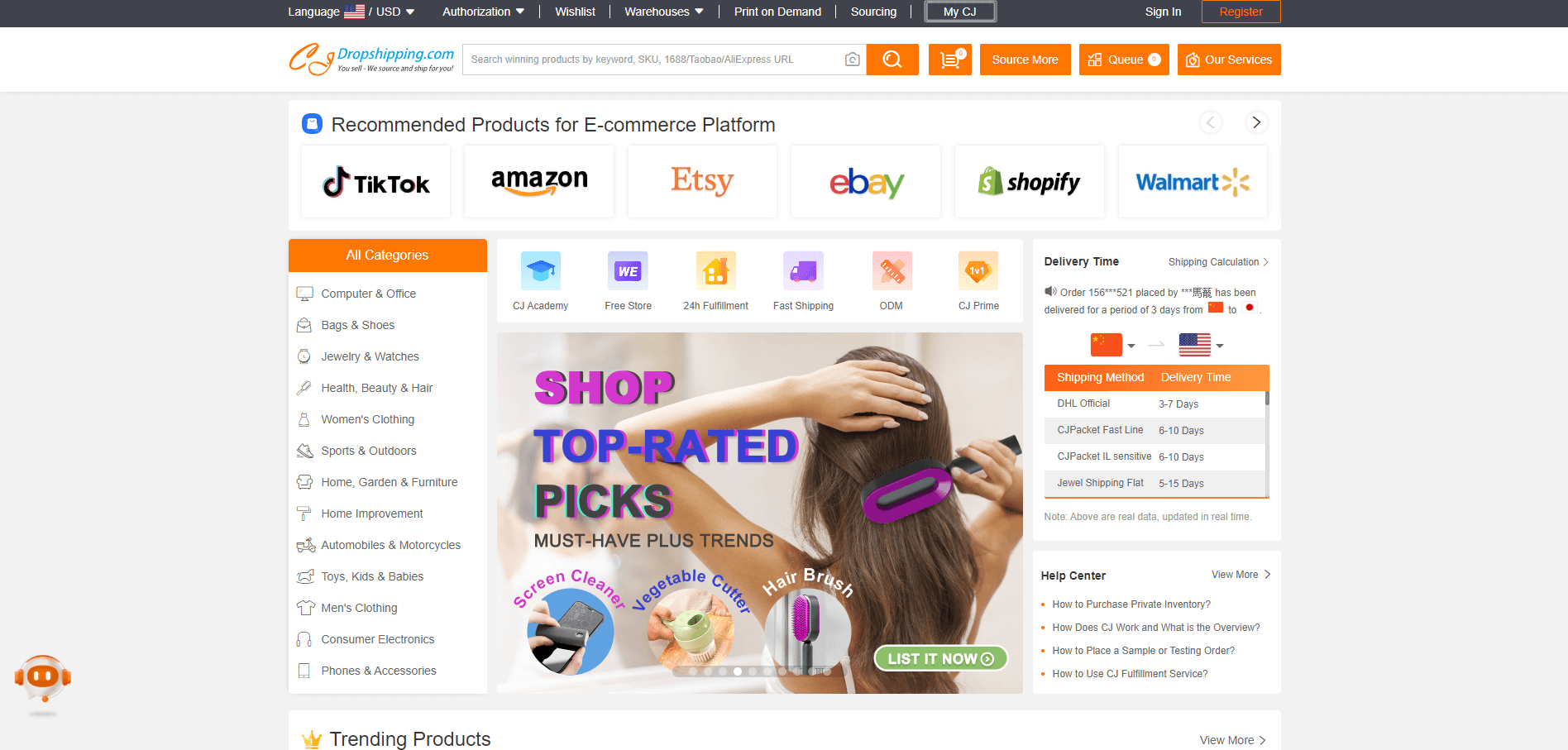 CJDropshipping is one of the most reputable dropshipping suppliers in China. They directly work with manufacturers to help you source products at the lowest prices.
With 200+ warehouses spread across USA, Britain, France, Germany, and Asian countries, CJDropshipping does worldwide order fulfillment within 2-25 days.
Aside from that, CJDropshipping also offers a POD service, so you can either go with regular dropshipping or launch a POD business on Amazon.
Key Products
Electronics, kitchenware, tools, office supplies, and a ton of other products in various categories.
Key Features
Warehouses are scattered across the world to reduce shipping time.
Possible to find products at lower prices than AliExpress.
Print on Demand solutions are also available.
FAQs about Amazon Dropshipping
What Does Amazon Say about Dropshipping?
Amazon allows dropshipping but the platform has strict rules and regulations that you must follow.
One of their core policies states that the product and its documentation should only show you as the seller.
If you want to learn more about its guidelines then we've extensively covered it in our Amazon dropshipping guide.
Is Dropshipping on Amazon Better than Other Platforms?
While Amazon does give you access to a wide audience, it isn't necessarily better than other platforms for dropshipping. That's because the competition is stiff on Amazon, so you have to squeeze your profit margin to attract customers.
In addition, let's not forget that a simple violation of Amazon's dropshipping policies can get your account suspended. Keeping all of that in mind, a better option would be to go for Shopify dropshipping instead.
How to Find a Supplier for Amazon Dropshipping?
If you're looking for a supplier for Amazon dropshipping then make sure the supplier is ready to do blind dropshipping.
That means the branding, packaging, and marketing material should only indicate the details of your store and the suppliers' info shouldn't be mentioned anywhere.
Final Thoughts
The idea of dropshipping on Amazon sounds simple and appealing but unfortunately, no business is risk-free.
Looking at the strict dropshipping policies of Amazon, there's room for a lot to go wrong.
A single packaging or invoicing error is enough to get your store suspended from the site.
You need to work closely with your supplier to stay out of trouble.
Fortunately, that's one of the areas NicheDropshipping specializes in.
We pay close attention to our customers' requirements to ensure their business operates smoothly.
So if you're looking for a reliable Amazon dropshipping supplier, then drop us a call to discuss your product requirements!